This December was our 2nd time back to the Four Seasons Hualalai on the Big Island of Hawaii for our family's Winter holiday vacation. Our first time at the resort was also the first time for any of us in the Hawaiian Islands. We experienced the resort for only a few nights (we lost one night due to a blizzard in New York that delayed our flight) before spending the rest of our vacation in Oahu but had a good enough taste of Hualalai (you can read that review here) to know that we absolutely wanted to come back. We just had to get off the waitlist. No easy task at this coveted resort for Festive Season. But with luck and patience, we found ourselves back in paradise again.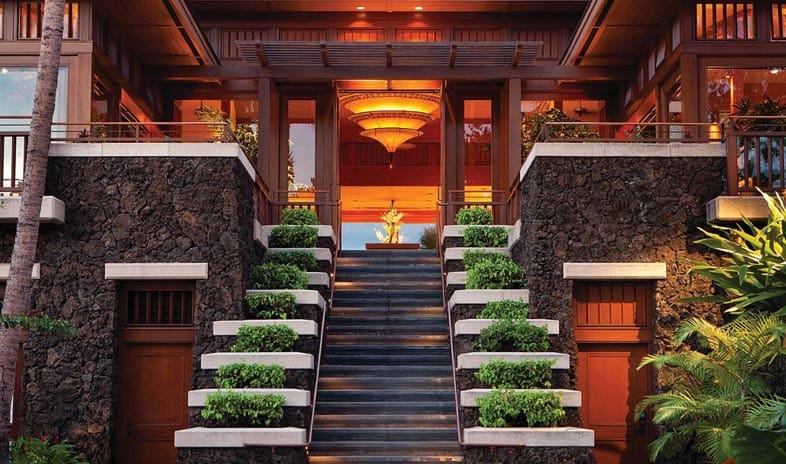 This time, our family spent 10 blissful days and nights at the Hualalai. For someone who gets restless in one place usually after five or six days, I found myself in a paradoxical state at the end of my stay. I was reluctant to leave. I wanted to stay longer*.
* It did not help matters when a friend who stayed behind at the resort texted photos of turtles, cocktails, and sunsets as I sat in our NY-bound plane in Honolulu four hours delayed on the tarmac. 
The Setting Is Just Insanely Gorgeous

. The resort is expansive yet not overwhelming, stretched alongside the ocean with a dramatic contrast of lush fauna, palm trees, black lava rock and green lawns, all devotedly tended to by staff. Sitting on an ancient land division that was once a fishing village, Four Seasons Hualalai spans a whopping 865-acres with an ocean-paved walk spanning the main areas of the resort (the pools, restaurants, beach and guest suites). 243 rooms and 51 suites are housed in four, low two-story crescent-shaped clusters ALL facing the ocean that seamlessly blend in with the landscape so that you feel like you are in a tropical oasis and not at a hotel

. Romantic, dramatic and lush are words that come to mind.  No wonder this place is such a beloved honeymoon destination.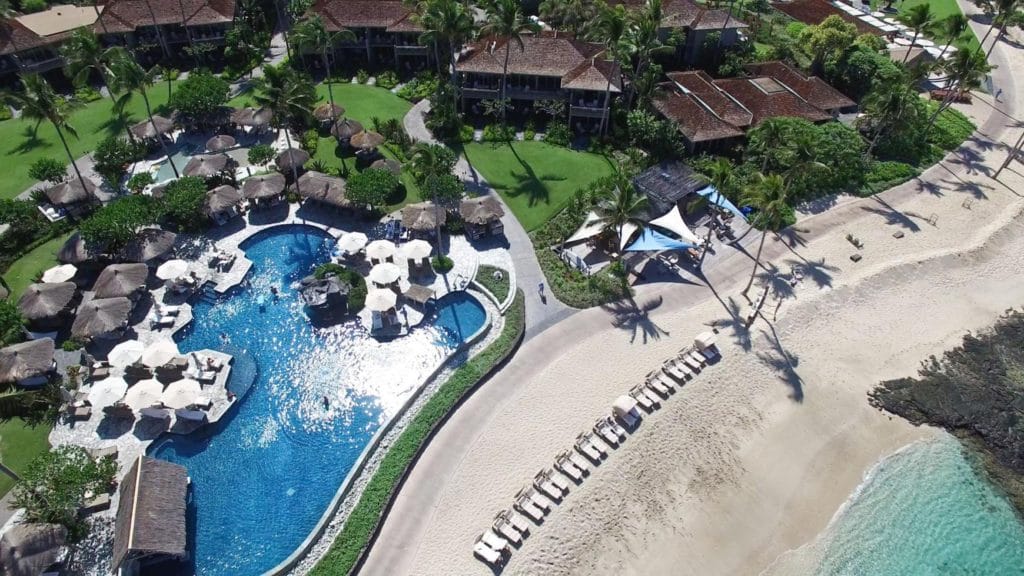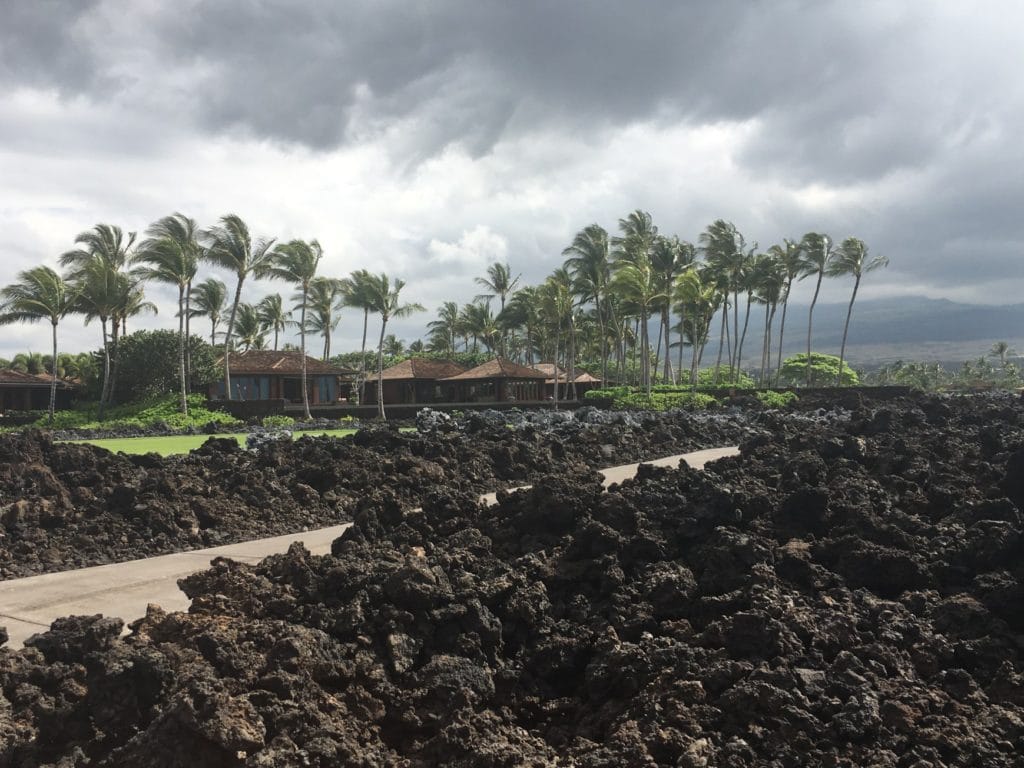 2. The Most Breathtaking Sunsets that I have ever seen, bar none, are here. Every day. Photos just don't do it justice.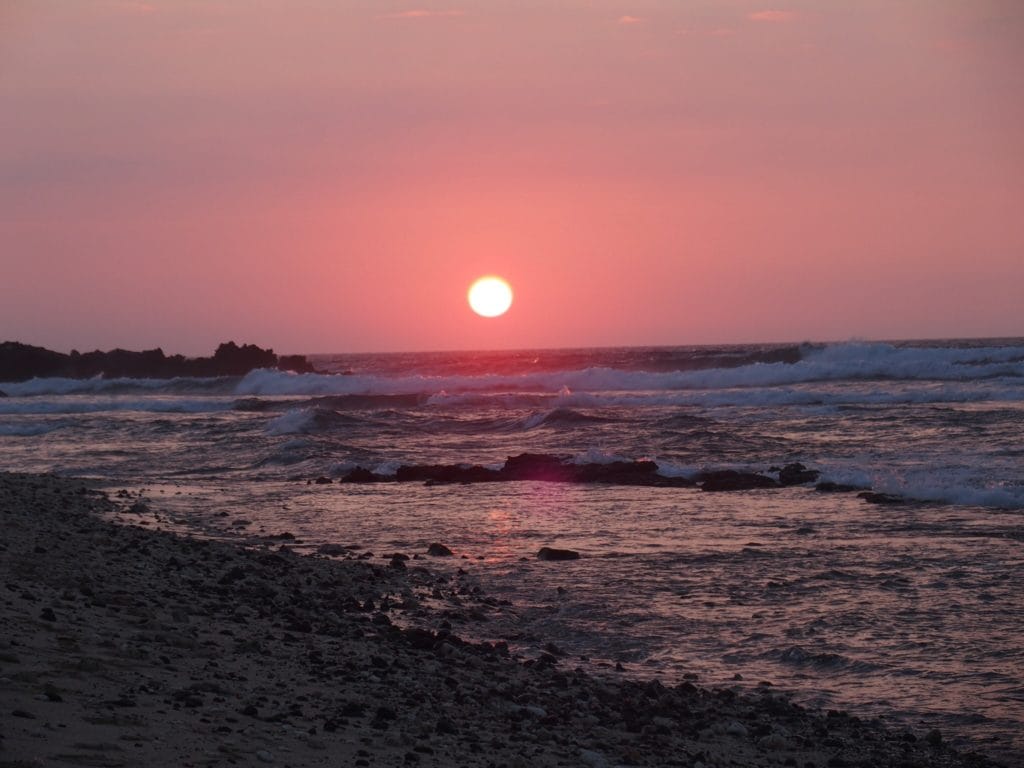 3. Wildlife Is At Your Feet, Literally.  During my stay, I watched humpback whales breaching in the ocean from my lounge chair, passed sea turtles sunbathing on the sand and even spotted a rare Hawaiian monk seal (the official state mammal, only 1,200 Hawaiian monk seals exist in Hawaii today due to fishermen nets – they are now endangered) during a short beach walk. A unique feature of the Hualalai that both children and adults enjoy is Kings Pond, a 1.8MM gallon salt and freshwater aquarium enclosed in a natural lava rock stocked with 4,000 fish (98 species) and manta rays. Here, you can snuba or snorkel in the stocked pond and participate in educational sessions.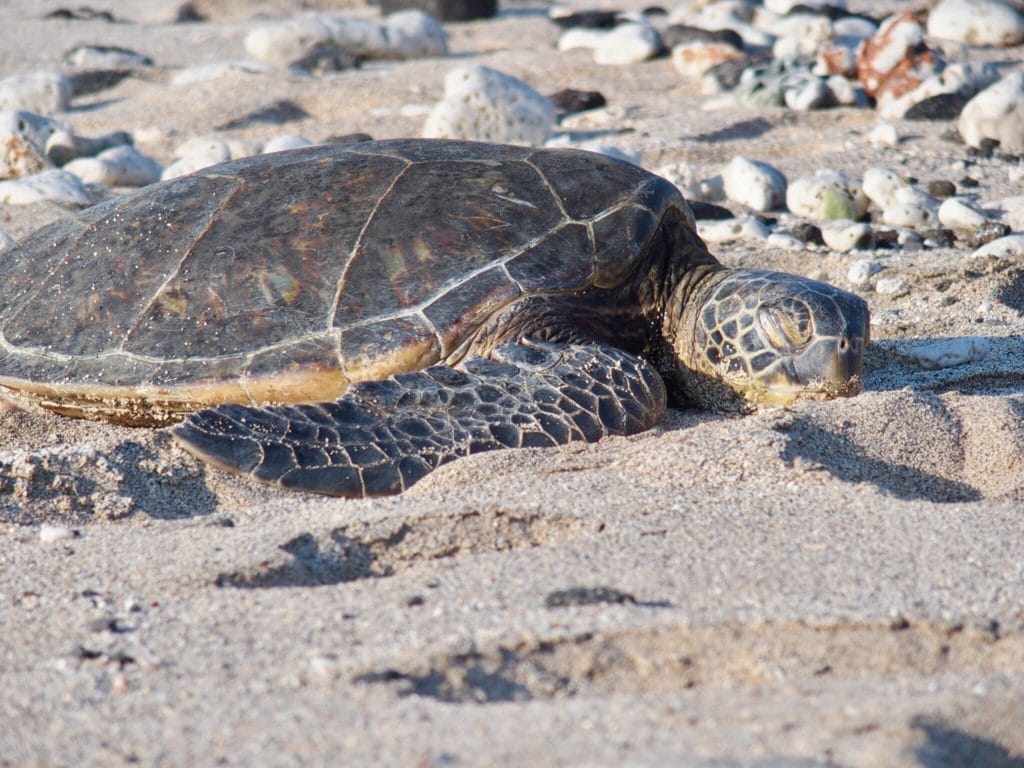 4. It Is A Fitness Haven. A hub in itself, the 8-court Tennis Center, 28,000 square foot spa, and fitness center is pretty much the happening scene at Four Seasons Hualalai in the morning and early evening. Any given day, there is a multitude of yoga, stretch, pilates or spin classes in session, private fitness and tennis instructors working one-on-one with guests, and tennis clinics.  Guests have both indoor and outdoor access to state of the art weight machines, treadmills, bikes (including two pelotons!), and a lap pool. And it's packed!  My only suggestion would be for the hotel to add more Peloton bikes during the holidays as I was only able to snag one twice during my stay due to a long wait list (and someone made off with one of the clip-ons for one of the bikes). The pros here at the tennis center are excellent and one of us was always on the courts each day.
5. The Boutiques Are Really That Good.  Meticulously curated with the hottest designer beachwear, jewelry, and sandals, the two on-property clothing boutiques stock many of the hip brands you know and covet from Net A Porter and Everything But Water as well as specialty L.A. brands. There is also a James Perse mini-boutique with custom hooded Hualalai sweatshirts that sold out in a nanosecond (I snagged the last two). Almost daily during the holiday season, different designers such as Letarte and Alice and Olivia set up 'pop up' trunk shows at the boutiques.  You can easily drop a few $$$$ here.  You might think about leaving a little extra room in your bag to take some items on your way home. 
6.  The Food Is Both Yummy and Healthy. There are four restaurants at the Four Seasons Hualalai to choose from and they are all pretty wonderful. I love the health-conscious menus (gluten-free, almond, soy are offered at all the restaurants). I think the Hualalai might be the only resort where you can actually lose weight on vacation!  The breakfasts at Ulu Ocean Grill (included in your Virtuoso package!) which offered something for everyone (I loved the fresh fruit selection and the 'make your own' protein shakes) and lunch at the super casual beach-front Beach House for fish tacos were my favorites. The kids loved Surf Shack for Italian Ices and the Hualalai Trading Company where they got their late afternoon sugar fix of locally-made ice creams and shakes (and iced skim cappuccino for me).  I never ate so much tuna poke! 
7. The Service Is Stellar. From beginning to end, we found the staff to be attentive, eager to please and pretty happy to be at the Four Seasons Hualalai. Many at the hotel greeted us by our name from the very first day.  If there was an issue that needed to be addressed, it was done so immediately. During the day, whether we were at the pool or at the beach, someone would always be coming by with fresh ice water, mini-smoothies, fruit popsicles and the like. Very pleased, indeed.
8. Our Suite was Sweet. We couldn't have been happier with our spacious 2-Bedroom, 3-bath Superior Ocean Front Suite in the Palm Grove section – so close to the ocean with perfect views of the sunset each and every night.  We loved the generous closet space, oversized terrace, and super-comfortable beds. And the girls loved the massive flat-screen TVs … all three of them.  I was sorely tempted to take home the Hawaiian kimono bathrobes provided in our bathrooms.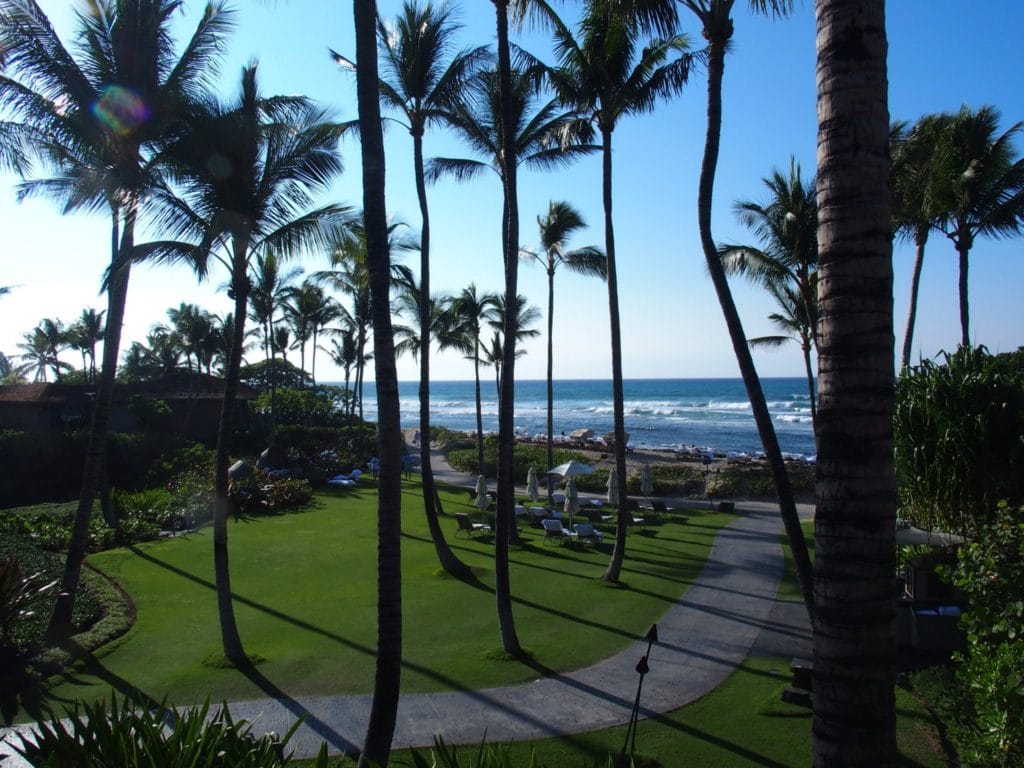 9. The Resort Is Super Family-Friendly. While all Four Seasons properties are family-oriented, most with Kids For All-Seasons programs, I found the layout of Four Seasons Hualalai particularly ideal for families, where my tween and teen girls could run free without worry. Three different family pools appeal to different age groups while two adult-only pools allow those adults without kids (and with, of course) to escape for some serenity. During the Festive season, there was an endless list of activities each day for both younger children through Kids For All-Seasons (under 12) and older kids. In the latter category, Peter Hansen from Maine's Camp Manitou runs a program allowing kids to participate in unique activities offsite such as stargazing at Mauna Kea, night swimming with manta rays and trips to the volcano.  While my girls didn't participate in that program this time, they enjoyed getting surfing lessons on a private beach, snorkeling in Kings Pond, participating in the Junior tennis clinics in addition to typical kids stuff. 
10. I Loved The Laid-Back Ambiance.  Leave your heels and fancy outfits at home. Cover-ups, bathing suits, sandals and wedges, no fuss dresses, and exercise wear are all you really need here (but in the latest designer styles, perhaps?).  Yes, you will definitely see a recognizable face or four from the TV or movie screen or news but no glitz/no fuss is the operative word here. 'Laid back luxury' is the best way to describe it – just the way I like it when I go on vacation, seeking to escape everyday life.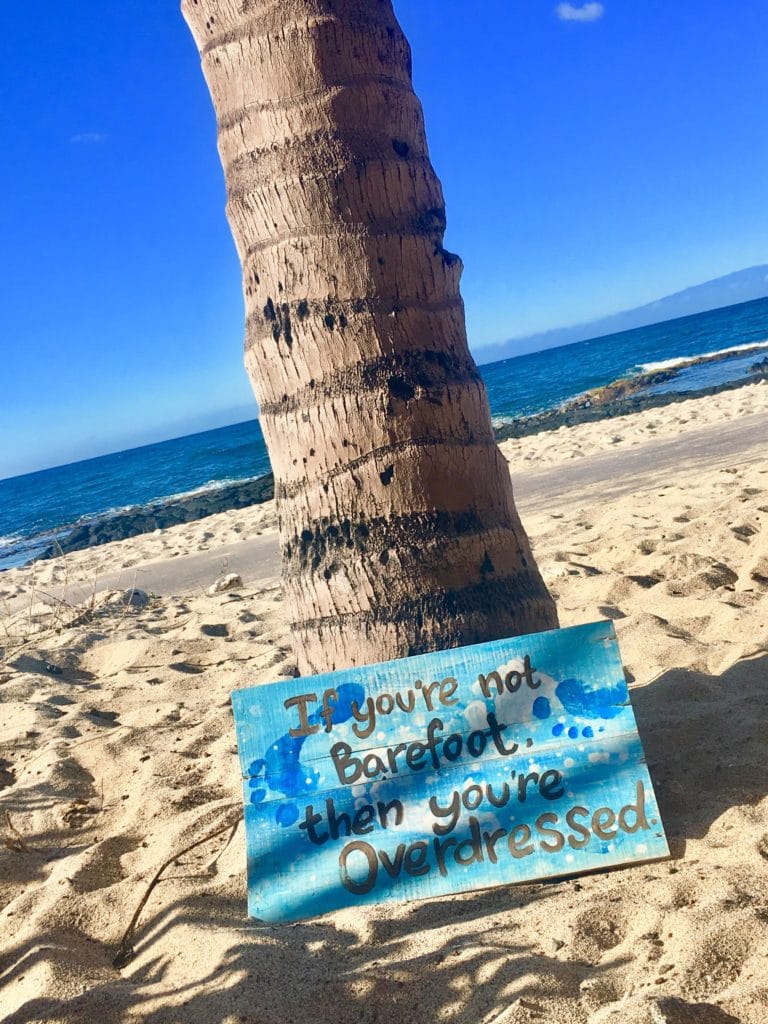 10 1/2  They know how to throw a kick-ass New Years Eve Party. Apparently every year, the resort has a different theme. This year it was Alice in Wonderland. I was impressed. And it is hard to impress me. The fireworks, after-party, and DJ were all top notch. And I have to admit it was pretty cool to be the last place in the United States to ring in the New Year. 
Did I mention the sunsets here were sick?
So, yes as you can see, we loved the Four Seasons Hualalai. The Hawaiian sunsets, perfect weather, ocean breezes along with morning Kona coffee must have had a lasting effect on us. When we got back to New York to pick up our new puppy just a few days later, we named him … Kona. It suits him, don't you think?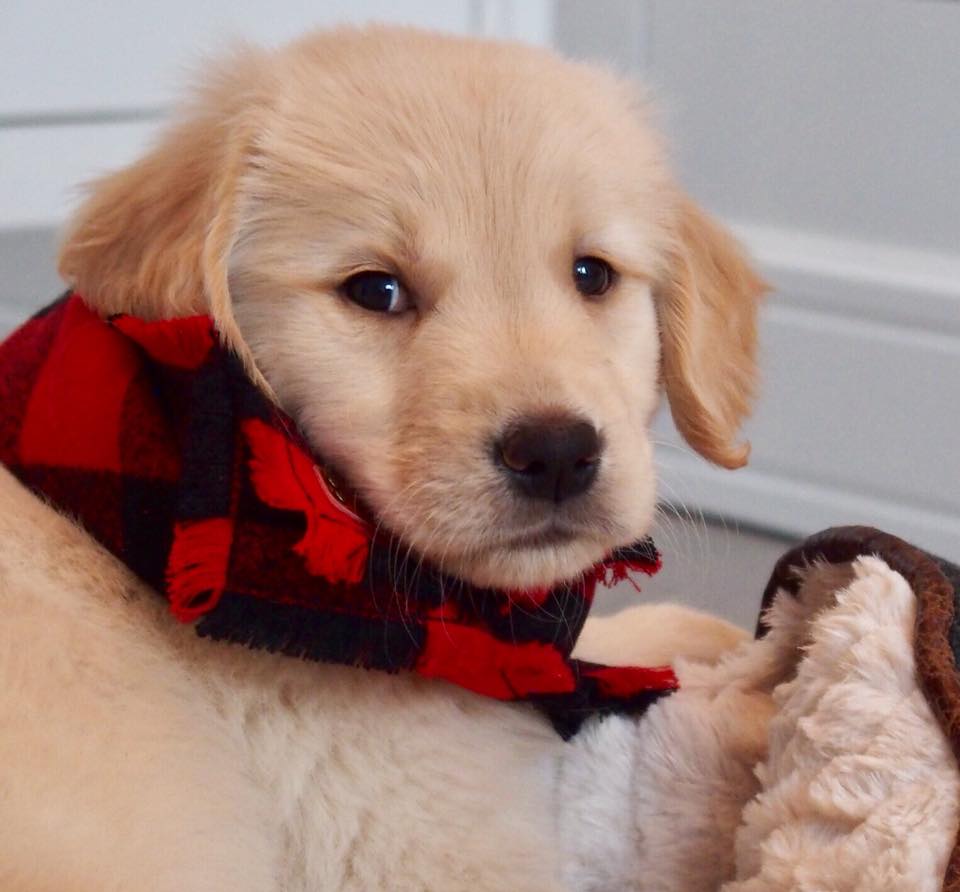 See you next December, Four Seasons Hualalai.
Some Last Tips 
As hard as it is to leave this self-contained oasis called Hualalai, it would be a shame not to explore the beautiful Big Island during your stay. Our first time on the Big Island, we did a helicopter tour to see the dramatic scenery of the island and to see Kilauea Volcano (which is still very active). It is a must do (we used Paradise Helicopters).  This December, we left the resort twice, taking advantage of the Hualalai's on-site Hertz car rental service which made touring the island so easy. Some of our favorite stops this time: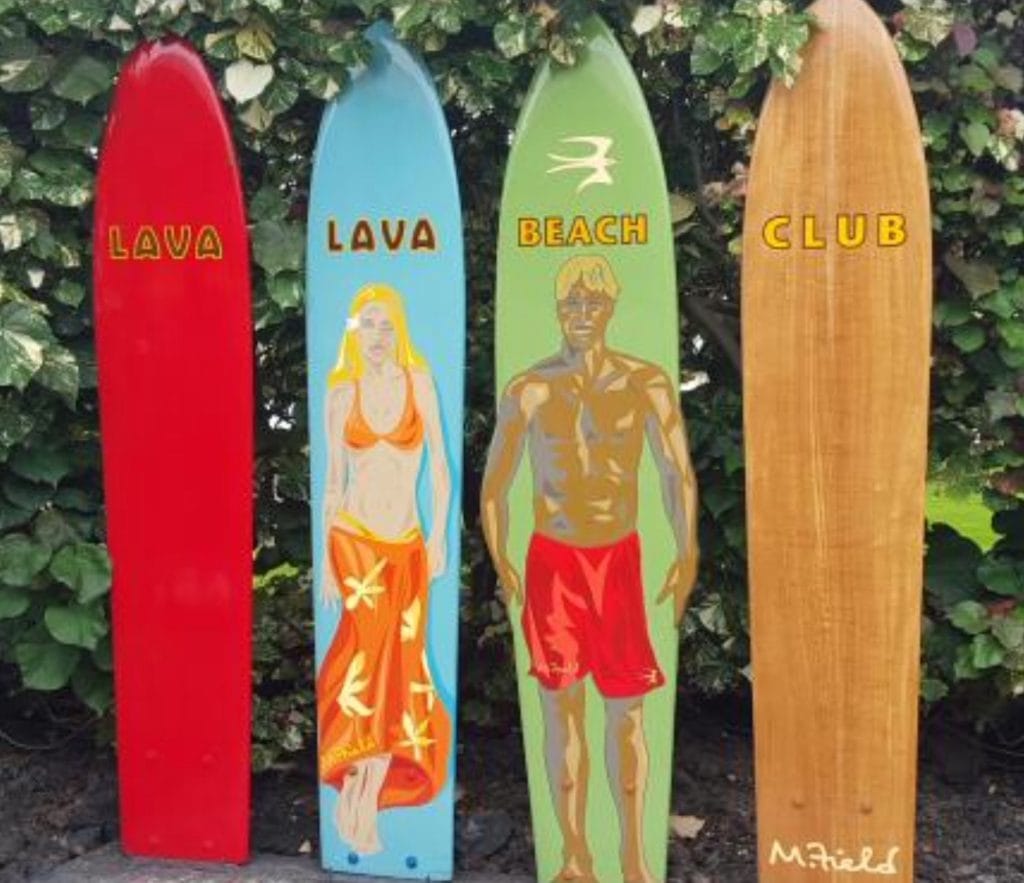 Hapuna Beach

. A wide public white sandy beach, just 20 minutes north of resort where you can rent boogie boards or just body surf. $5 per car parking.  Pick up paninis, sandwiches or salads at Trading Post at Hualalai or go into Waikoloa Village about 10 minutes East to pick up picnic food.

Lava Lava Beach Resort

. After the beach, head to Lava Lava Beach Resort, located between Hapuna Beach Resort and Hualalai at Aneho'omalu Bay in Waikoloa. This locally owned beach shack restaurant is right on the water, has live music, tiki lamps, and a terrific, fun atmosphere. The food is just ok but you are here for the ambiance (your kids will love it for Instagram posts). During the holiday season, I recommend you get here by 4:30 to snag a table as this place is extremely popular. Extremely casual.

Dolphin Journeys

– I do not frequent or participate in any animal attractions that take animals from the wild – it is cruel, inhumane and the worst display of greed. But I was excited to hear about Dolphin Journeys from other friends at the hotel, which takes you to see wild dolphins, whales and manta rays in their natural habitats in the ocean. It is an intimate and educational experience where you keep respectful distance from wildlife while having an opportunity to see them up close in their habitat. We spent about 4 hours swimming near Manta Rays, near hundreds of dolphins and seeing humpback whales (and hearing them underwater).
Four Seasons Hualalai
When you book the Four Season Hualalai with Inviato Travel you receive the following benefits: 
• Upgrade on arrival, subject to availability (from Poolside to Ocean View Prime only, Excludes Golf room suites)
• Continental breakfast daily for up to two in-room guests, in restaurant (or $65 per room)
• $100 USD Food & Beverage credit to be utilized during your stay
Book This Hotel
Why book Virtuoso?
Personalized travel assistance
24/7 online booking
Special rates & exclusive offers
Guaranteed Room upgrade*
Complimentary full American breakfast
Early check-in, Late check-out*
Exclusive on-site amenities (varies by hotel)
* based on availability on time of arrival
Related Reviews