Inside Look: Mauna Lani, Auberge Resorts Collection: For the past five years, our family has been going to the Big Island in Hawaii for our Winter holiday. From New York, it is a crazy long time to be in the air, but the beauty and remoteness of the tropical island along with the true 'get away from it all' factor makes the time commitment getting there well worth it.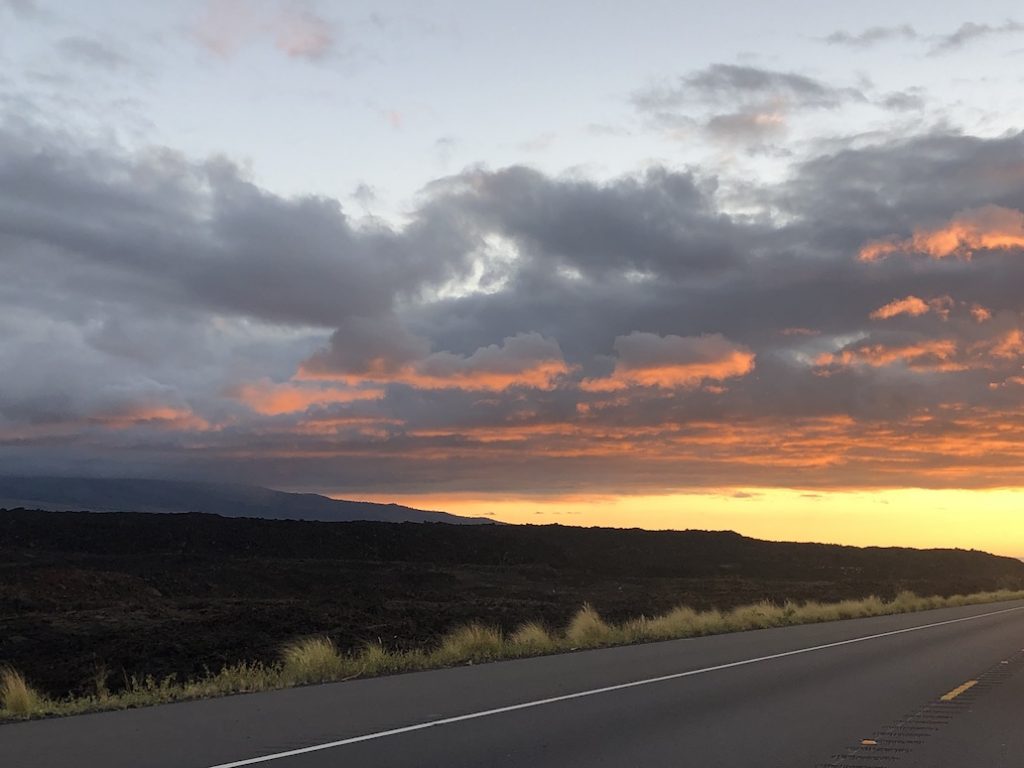 At the end of our family holiday this Christmas, I was invited to get a sneak peek, one week before the grand opening, of the Auberge Resorts Collections Mauna Lani, just a 20 minute drive away from our resort on the Kohala Coast, the Four Seasons Hualalai. The legendary ocean-front resort underwent a 14-month, $200MM renovation that has transformed their public spaces and guest rooms into a retro-modern, airy and new resort created by design firm Meyer-Davis, the architect behind the renovated Four Seasons Papagayo in Costa Rica. A refreshing contemporary feel is something I believe is needed in many of the older, traditional style resorts on the Hawaiian islands whose rooms and lobbies feel outdated.
Since it opened in January, Mauna Lani's new renovation has been praised far and wide, earning placement on Conde Nast Traveler's 2020 Hot List, Travel and Leisure's It List of Best New Hotels 2020, and Departures Best Hotel Renovations of the Year.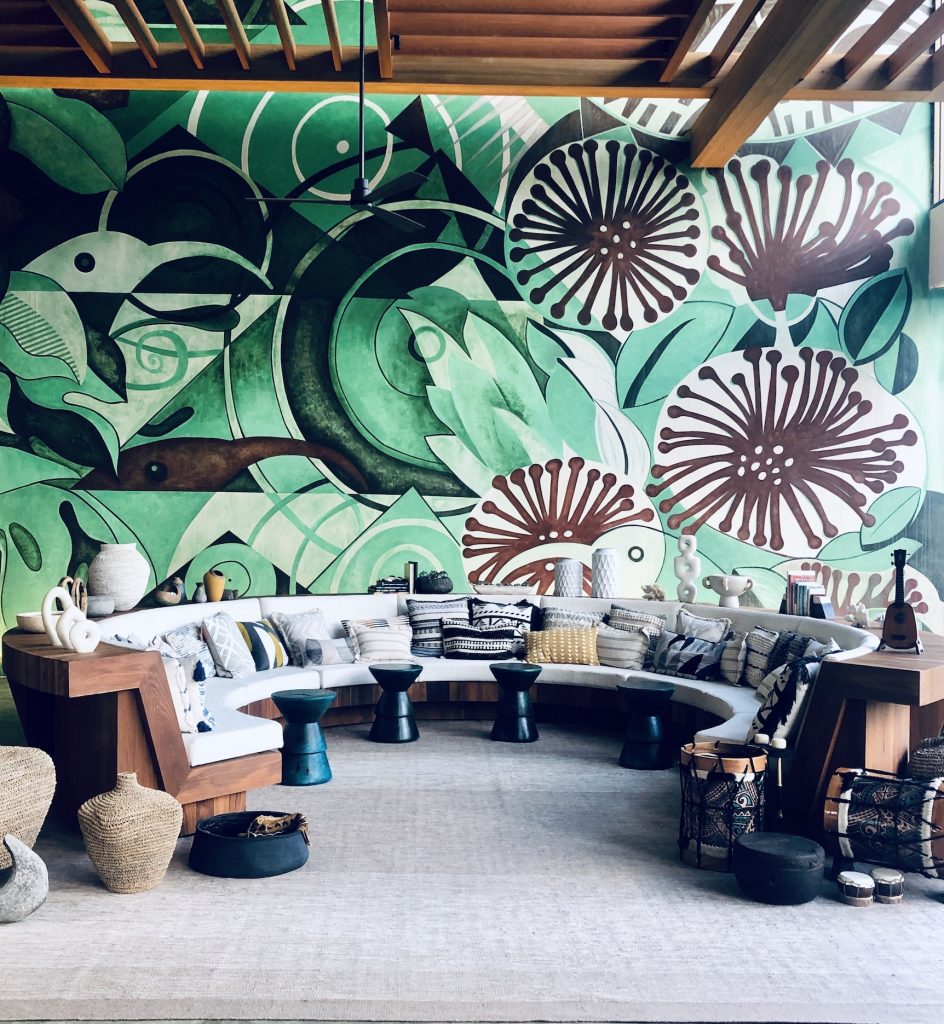 Mauna Lani: A TRANSFORMATION
The newly transformed 333-room, 32-acre oceanfront property, which is Auberge Collection's first property in Hawaii, is pretty stunning. I was wowed by the dramatic, open-air lobby that created a soulful sense of place along with a fresh modern design. While I am a big fan of the Four Seasons Hualalai (evidenced by the fact I have been going there five years straight), the traditional interiors in the guest rooms and standard Four Seasons 'look' can wear on you and I yearn for a contemporary refresh there (there are some politics going on there preventing big changes). The lightness and mid-century design infused with Polynesian elements at Mauna Lani, as a contrast, was incredibly refreshing and youthful while still creating an essence of luxuriousness.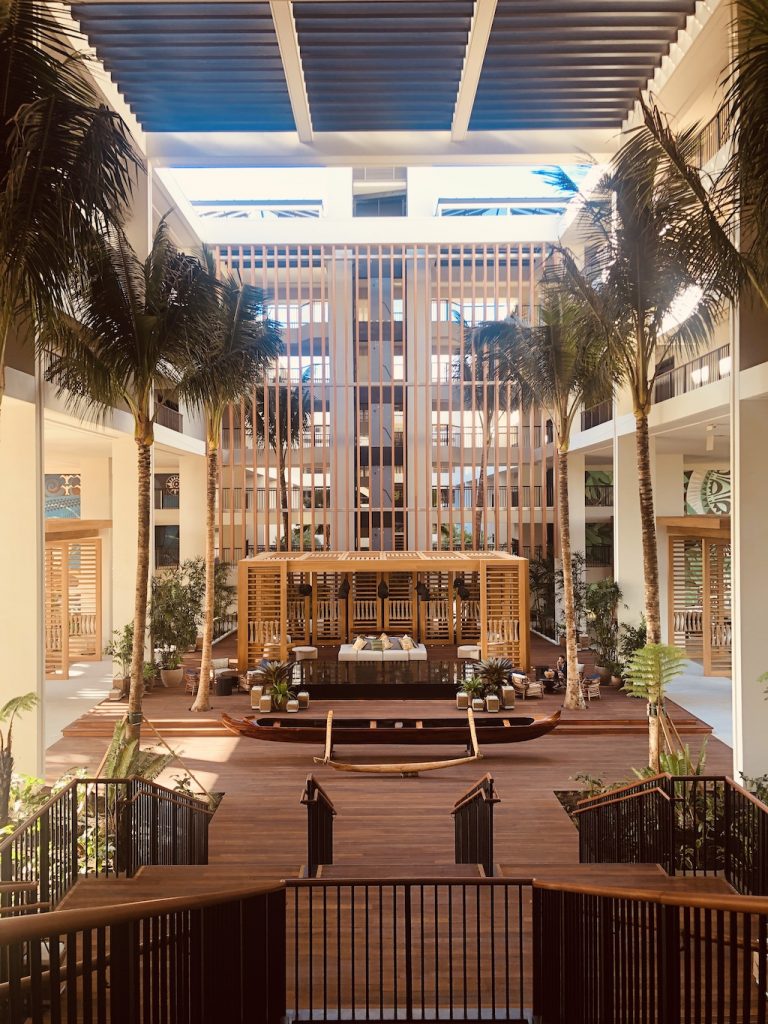 During my tour, I was very pleased to bump into new General Manager Sanjiv Hulugalle, who I met when we were staying at the Four Seasons Ko Olina two years when he was opening the resort after coming from Jumeirah in Dubai. Sanjiv spent time with me explaining the details behind the changes and the sacredness of the land that Mauna Lani sits upon. The location of Mauna Lani relative to the island's five volcanoes is considered a piko, or spiritual center, making this an important place, with ancient fishponds and historic petroglyphs. It was therefore critical in the redesign of the Mauna Lani that the spiritual sense of place and its cultural history be preserved and honored.
Not only is this done incredibly well in the design of the resort but also in the experience offerings to guests. Guests are offered an array of activities at the resort where they can participate in Lei making, conch blowing, ukulele making, story telling and artisan workshops to learn Hawaiian art and culture. I was also really happy to hear almost all of the staff from the original Mauna Lani, many who have been there from the opening of the original hotel in 1983, have returned.
Mauna Lani: THE PROPERTY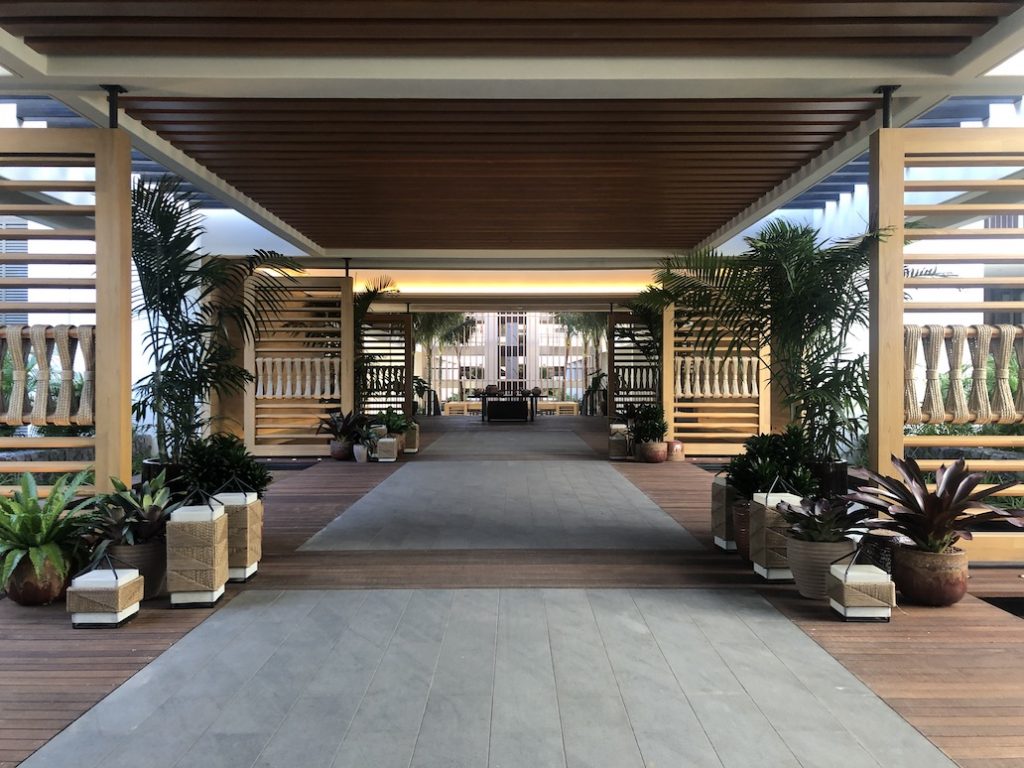 I have never been to the original Mauna Lani so I have no base for comparison but I found the sleek, unfussy entrance very attractive. The open-air lobby invites natural light in, and is complemented by organic, locally sourced materials. The centerpiece is this magnificent outrigger canoe flanked by seating areas for guests to congregate.  Guests can move from here to a quiet side or a more lively side, where the three pools (adult, family and a small wading pool), restaurants, sports center and the surf shack is located.
The family pool is close to the Kainalu Sports Center, where the surf shack is located, as well as the ocean. The adult pool is located on the other side close to the open-air restaurant Hālani and Hā Bar. Everywhere, you are close to the ocean and hiking paths.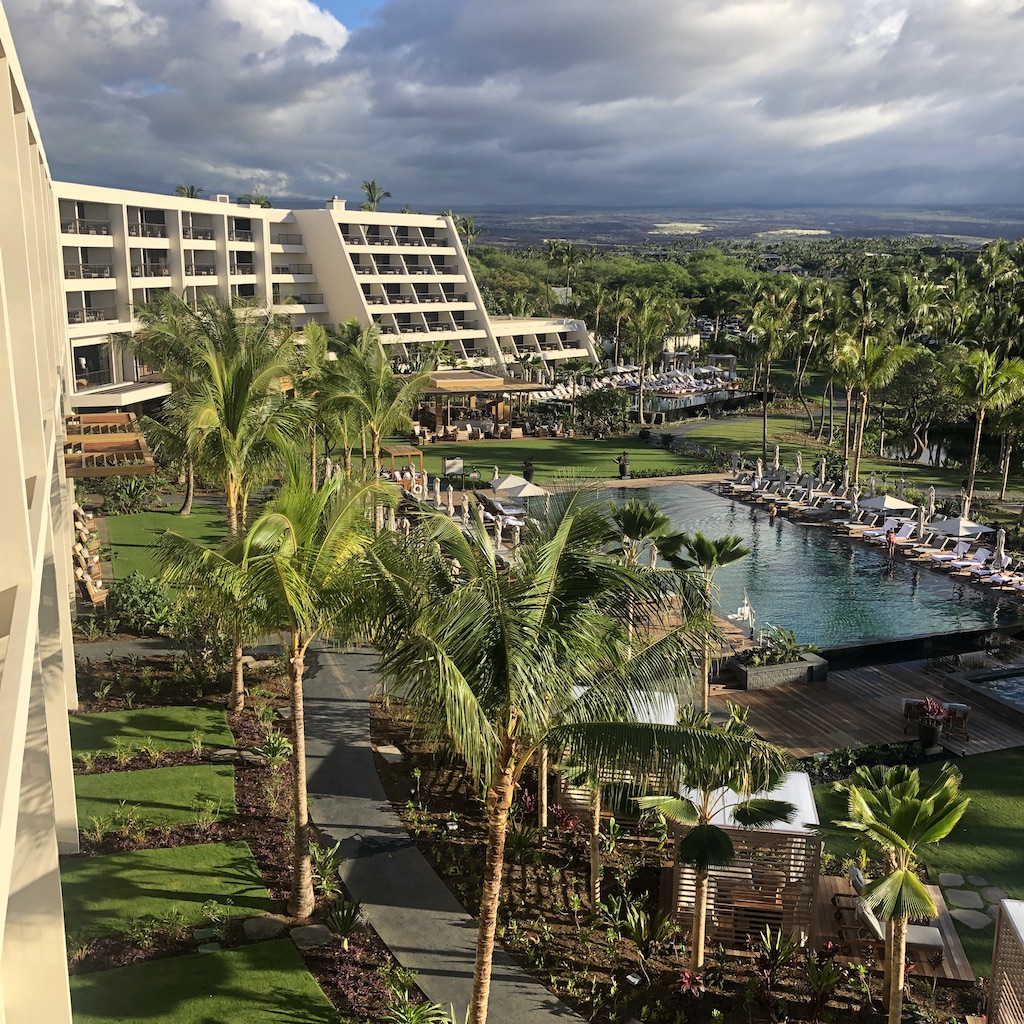 One of the best things about the Mauna Lani resort, in my opinion, is the swimmable beach, which is rare on the Big Island for resorts due to the rough reefs. I also loved the the division of the quiet and activity sides, where everything is at easy access.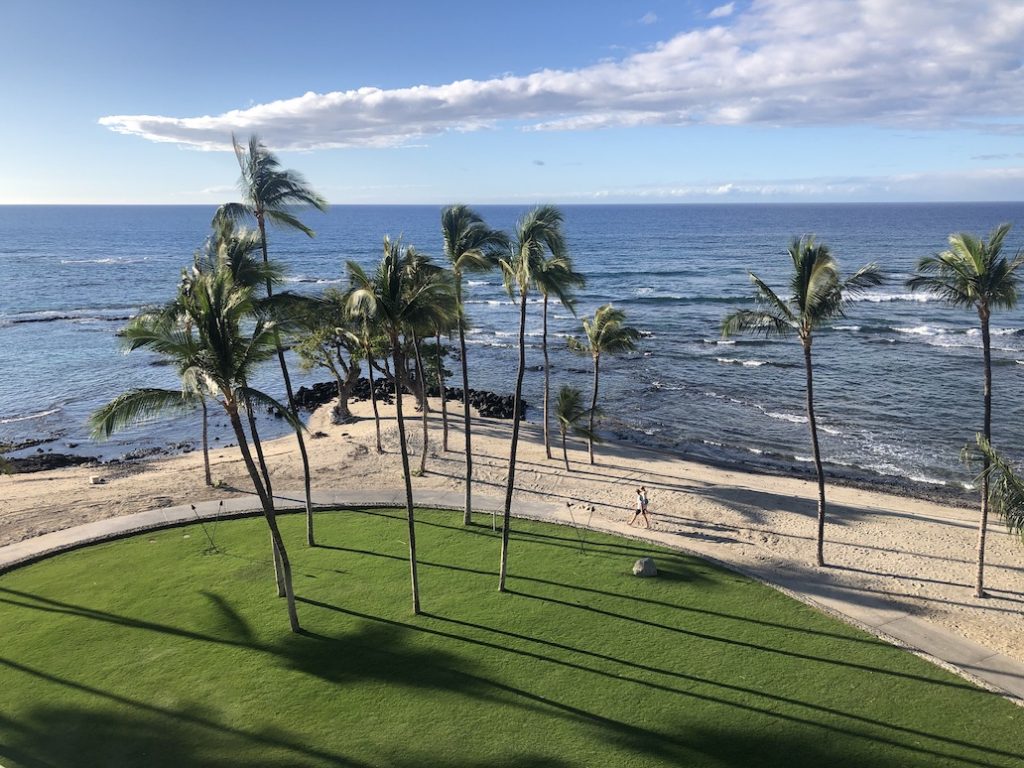 While I was there, the occupancy was very low since the resort wasn't officially opened yet and thus it was not crowded anywhere. So, I don't know how things will feel when the hotel is at high occupancy compared to a property such as Four Seasons Hualalai that is very spread out. What it does though is create a sense of intimacy for a large-size resort.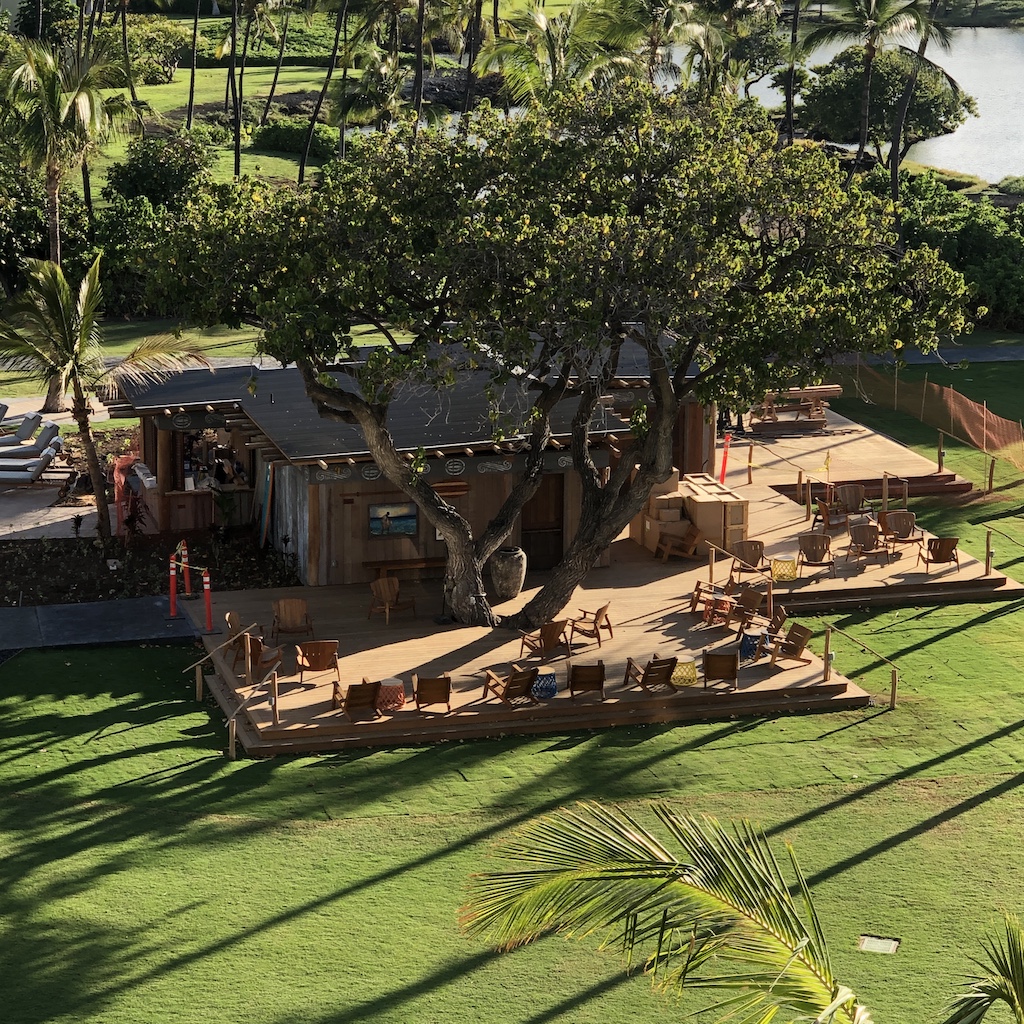 ACCOMMODATIONS
Guest accommodations are housed in a single original six-story atrium building with guest room doors all facing the atrium. Interestingly, guests are provided smart wrist bands to access their rooms and make onsite purchases which I personally prefer over plastic swipe cards as I always lose them.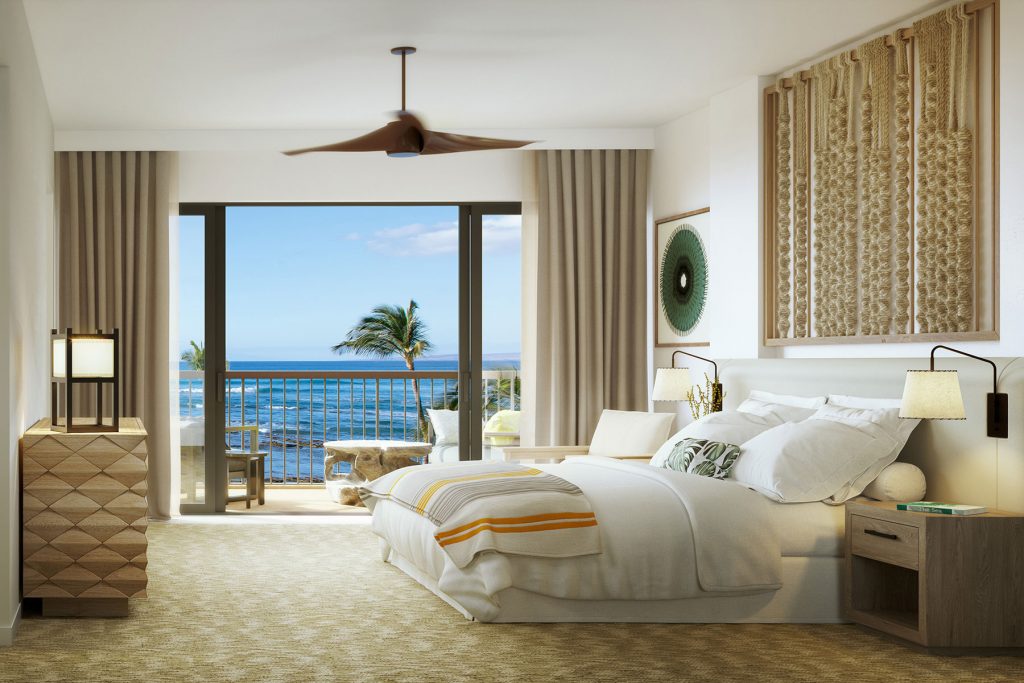 Due to the way the structure was built, all the 330 guest rooms (many of which are interconnecting or have sofa bed options for families) have a water view and most of them an ocean view.  36 of the accommodations are suites up to 1,000 square feet.
There are five 4,000 square foot 2-BR Bungalows, at about $5,500 or more a night, each named after the mountains on the island, that are spread out on the property. A minute's-walk of the resort, each with a private entrance and private beach access and pool, these are ideal for families who want ultra-luxury and privacy.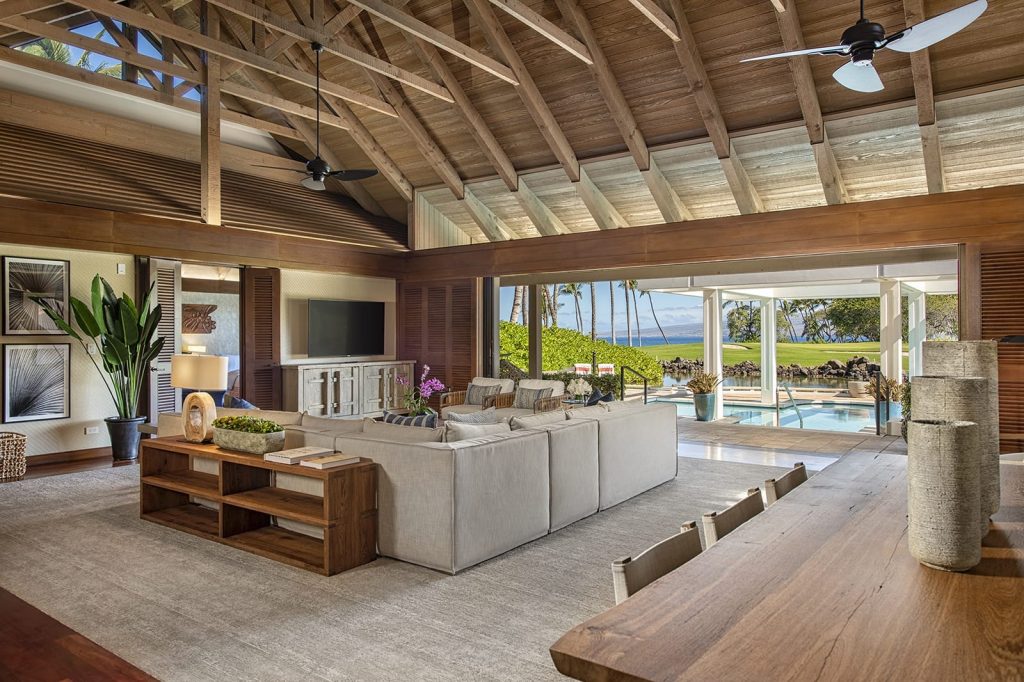 I had an opportunity to visit a few rooms which all had the same attractive decor in a light and airy palette. Aside from the suites, the rooms skew on the small side due to the existing hotel structure.  I liked the Oceanview deluxe rooms best and found there was not much a difference between the ocean view and ocean front rooms to justify the price difference.
The one feature I did not love about the accommodations is that the bathrooms were teeny tiny with pocket doors. There are no tubs and only single sinks in the bath rooms (tubs are in suites). Despite this one architectural flaw (an obstacle of the original structure), the marble bathrooms were modern and light.
FOOD AND BEVERAGE
There are three restaurants, two lounges and a market-style deli all serving locally sourced food on the property. The surf shack nor the food truck were open yet but were opening next week to be located by the pool.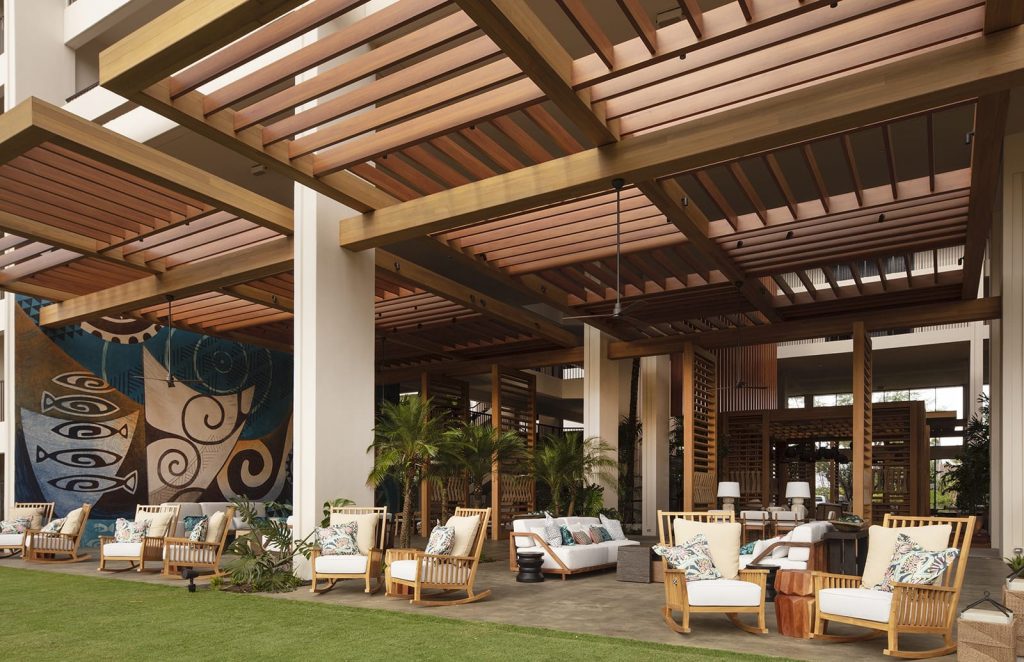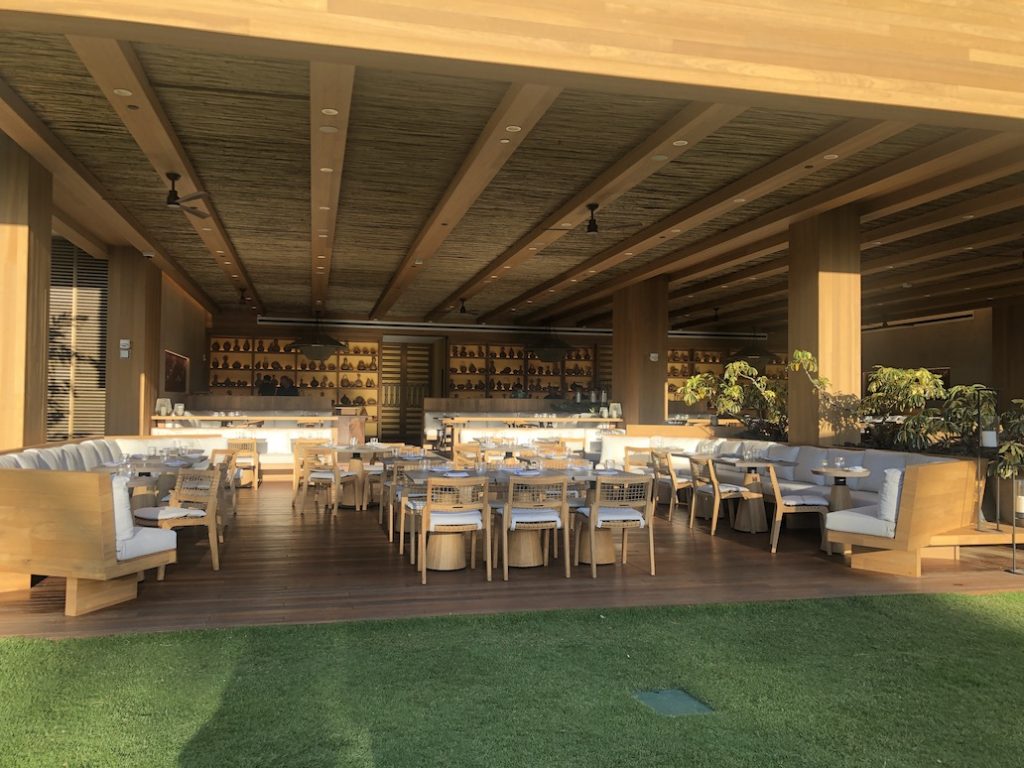 The primary restaurant, the CanoeHouse, and HāLani are open air restaurants located by the pool. Hā Bar serves casual fare such as lettuce wraps, sliders, salads and poke bowls in addition to amazing fruit-infused cocktails. Of course, I had to try a cocktail before I departed. I can validate the Melon Signature Cocktail (a combination of grey goose, koloa coconut, melon and pineapple infusion – below left) is worth coming back for!
AMENITIES
In addition to two pools on property (one family and one adult), there are six tennis courts, an airy and spacious indoor/outdoor gym and classes held outside on the lawn and on the beach.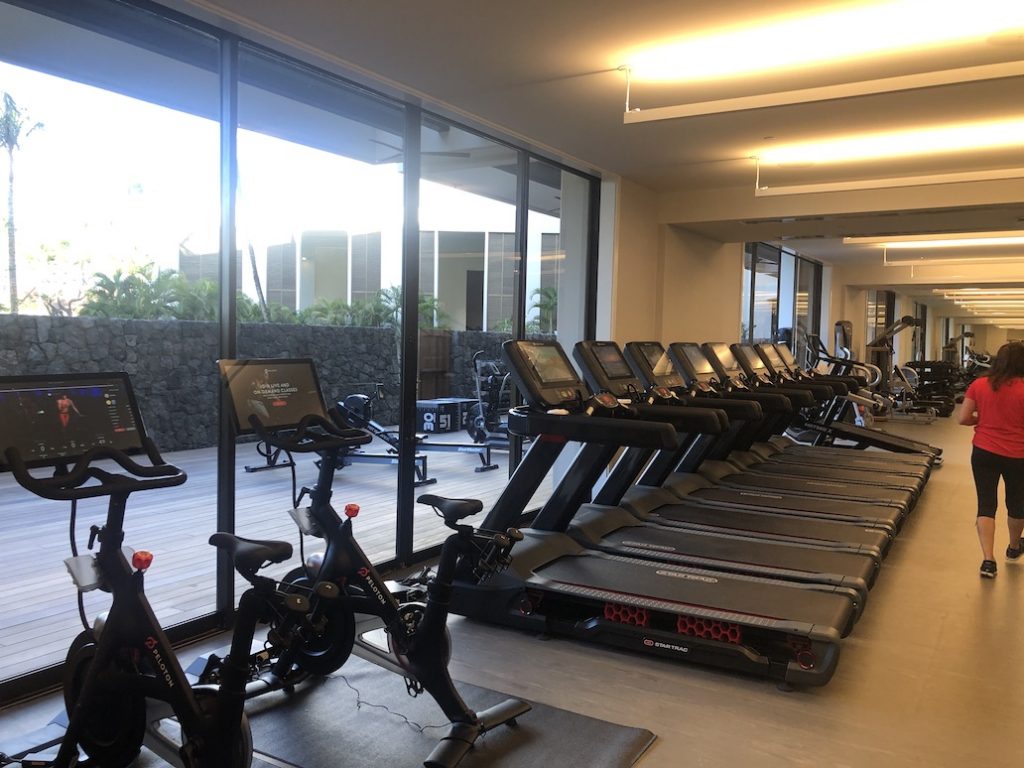 The Auberge Spa with five treatment rooms was not yet open when I was there but has a 'farm to spa' philosophy using indigenous materials such as Hawaiian honey and nuts, fruits and botanicals.
One truly special feature about Mauna Lani is their turtle sanctuary. Hatchlings are cared for in the hotel saltwater ponds and released every July when they are older as part of their 30-year old Turtle release program Mālama Honu, in partnership with Sea Life Park.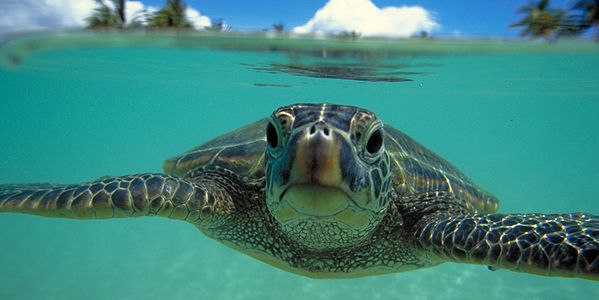 Mauna Lani, Auberge Resorts Collection
When you book the Mauna Lani with Inviato, you receive the following benefits
Upgrade one category upon arrival subject to availability (Upgrade is from room to room or Suite to suite; Upgrade does not apply to Bungalows)
Daily buffet breakfast for up to two in-room guests, in Halani Restaurant
$100 USD Resort Credit for Dining, Spa or Golf per stay to be utilized during stay
Early check-in/late check-out, subject to availability
Book This Hotel
Why book Virtuoso?
Personalized travel assistance
24/7 online booking
Special rates & exclusive offers
Guaranteed Room upgrade*
Complimentary full American breakfast
Early check-in, Late check-out*
Exclusive on-site amenities (varies by hotel)
* based on availability on time of arrival
Related Reviews