The White Elephant Village was one of my favorite silent auction items to bid on and win at a benefit fundraiser. With a little persuasiveness, I was able to expand our package to a longer four-day weekend, bringing along our kids the day school let out in June as a way to kick off the summer. I had visited Nantucket a few times in the past and couldn't wait to introduce the girls to this enchanting New England destination.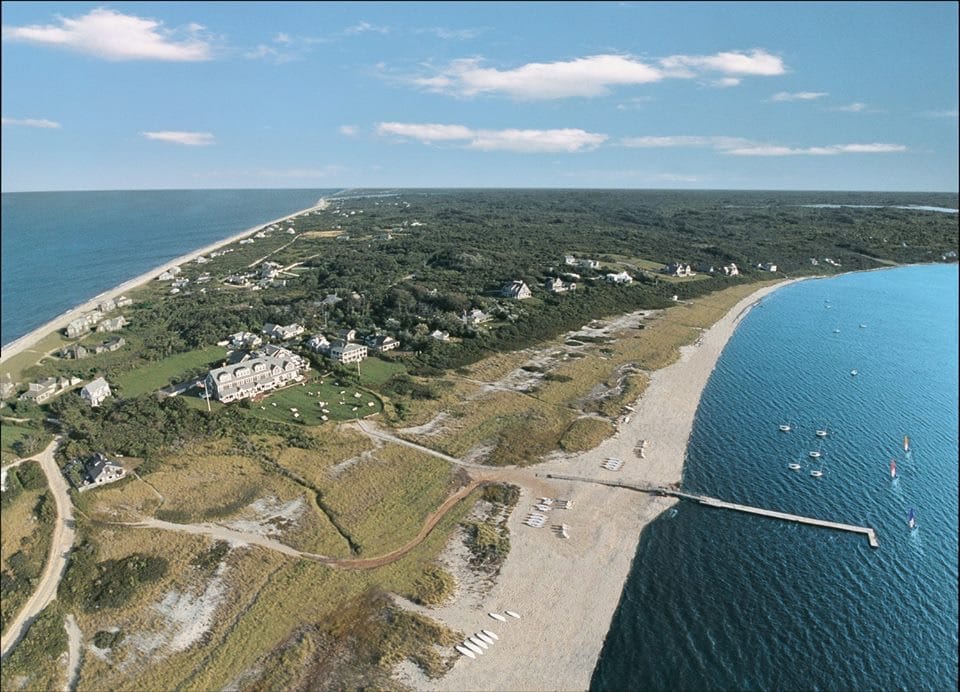 I have been eager to experience the iconic White Elephant, undisputedly the best resort on the island (not to mention one of the best in New England). Curious to understand the origins of its name, I learned that the hotel originated as a collection of rustic cottages in the 1920s, owned by a prominent Nantucket socialite whose dream it was to build a luxurious harbor side hotel. Her pet project became amusingly known by friends and locals as a "white elephant" – whose name obviously stuck. The number of cottages grew and additional buildings and spaces were added until new owners took it over in the 1960s and reconstructed it.
The White Elephant Collection
In 1999, the White Elephant underwent another major transformation with updated amenities and internal and external upgrades. Today, the Nantucket Island Resorts brand actually consists of several independently operated properties including The Wauwinet (the only Relais & Chateaux on the island, reviewed here), the White Elephant Hotel, White Elephant Village, the historic Jared Coffin House, The Loft at 32 Main and The Cottages at the Boat Basin. Each has their own distinctive style, appealing to a different, yet equally discerning, clientele.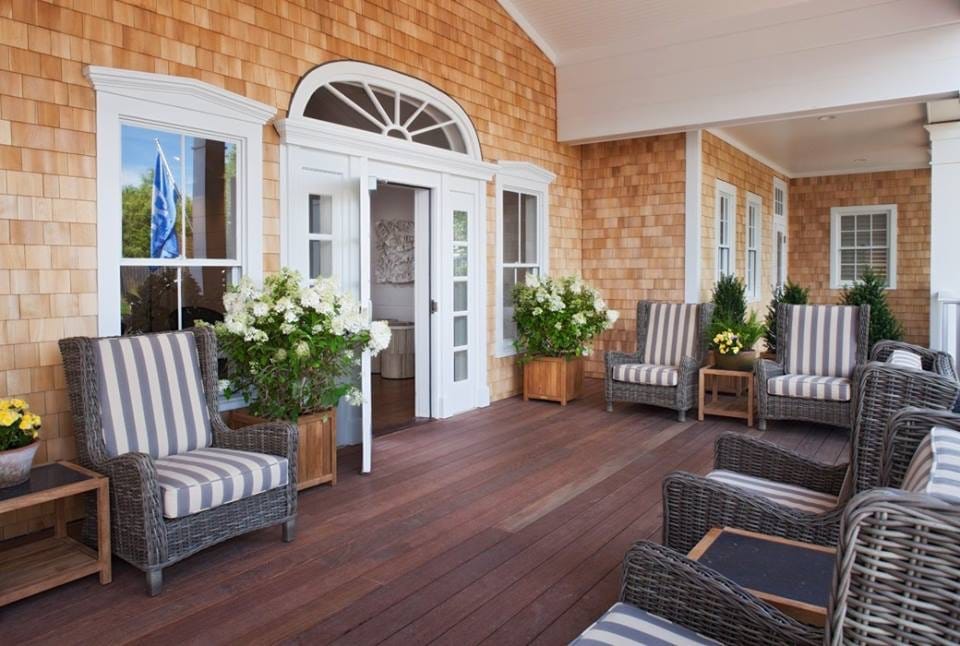 WHITE ELEPHANT VILLAGE: First ImpressionS
I had a sense of deja vu upon entering the beautiful reception space at the White Elephant Village and soon learned why. The building was formerly the Harbour House where I had once stayed with my husband (then boyfriend) before it was purchased and renovated eight years ago. Since 2008, the Village (spread out among six free-standing buildings) has become renowned as a place for families and groups to be pampered.
In addition to 25 spacious and attractive 1-3 bedroom residences (interiors designed by Alexandra Champalimaud) and 25 guest rooms in the Inn, guests enjoy a pool (exclusive to Village guests as is a separate fitness room), key amenities and services of the hotel around the corner (such as the restaurant and a small spa for massages and facials), a complimentary shuttle and bikes – all while being a two-minute walk from town. Switching our accommodations from the Hotel to the Village now that we had our girls joining us was obviously a smart decision.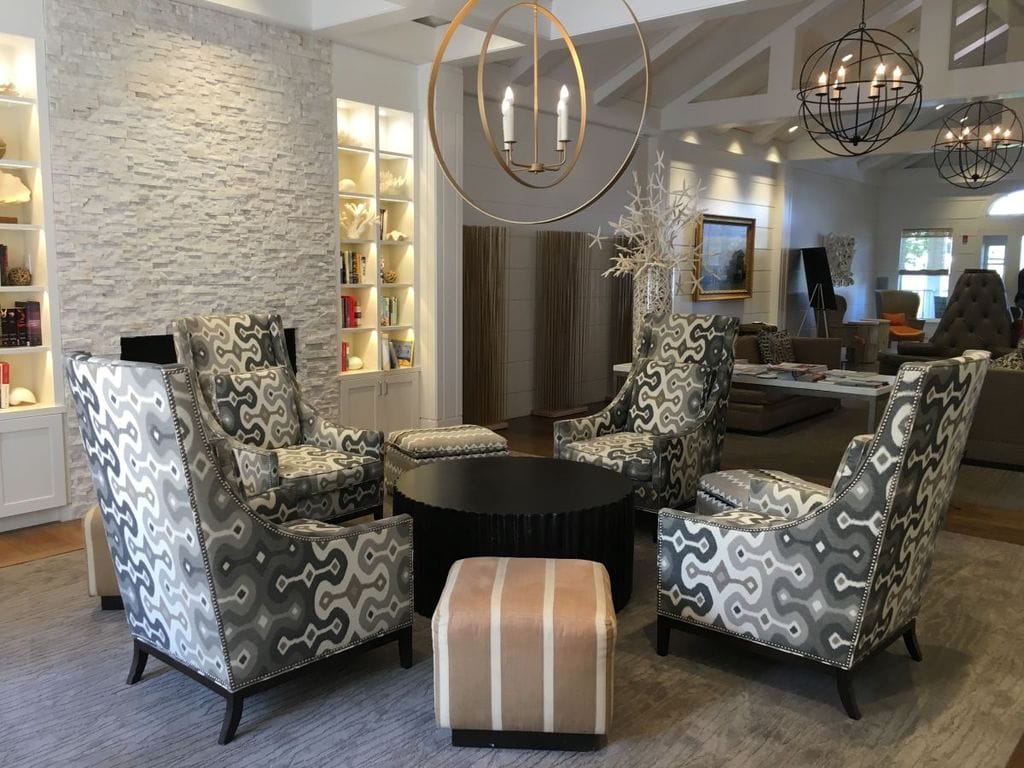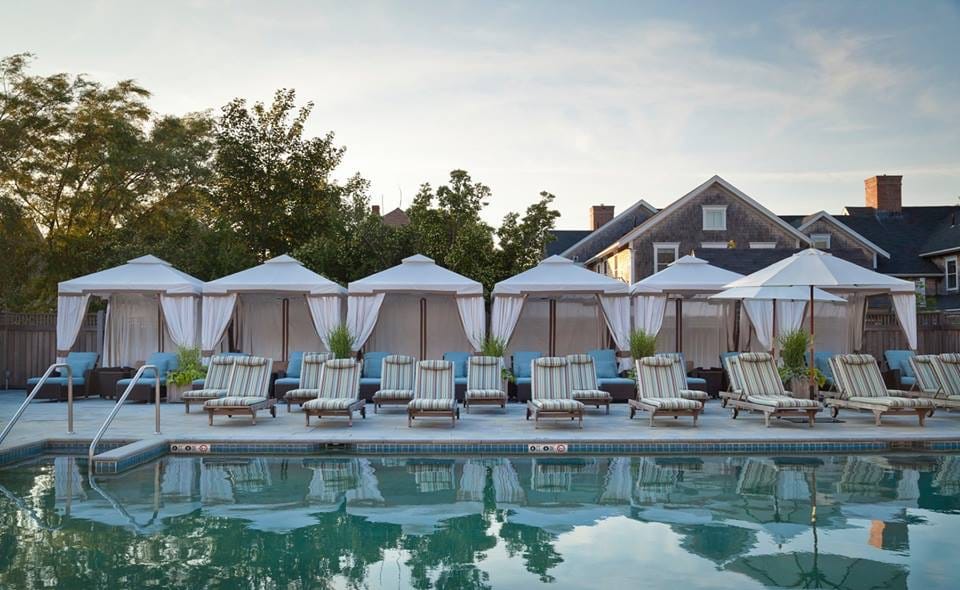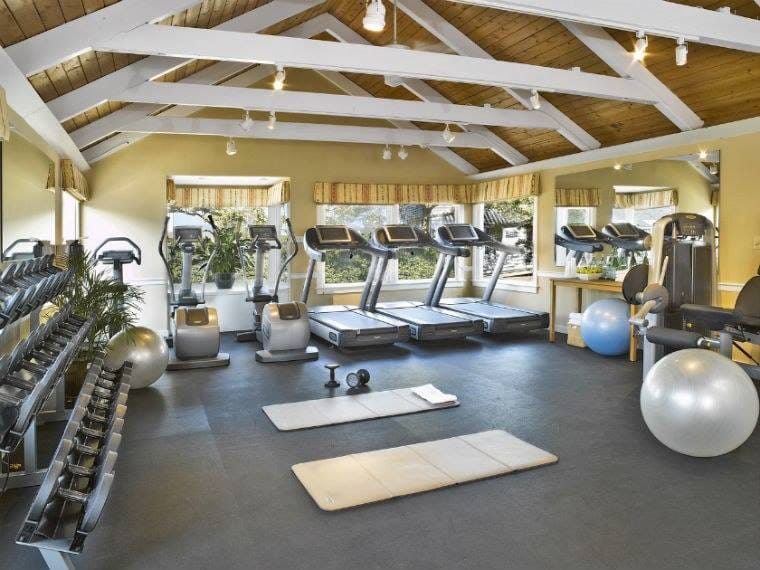 After a speedy check-in, we were introduced to our home for the next few days – a spacious and attractive 'Nantucket-style' two-bedroom residence (each residence has a name inspired by Nantucket history – ours was named Quaise) located at the front of village, with a double balcony overlooking the pool. A large and well-equipped kitchen/dining area separated our generous-sized bedrooms along with a beautiful living room with a gas fireplace. Both of the two bathrooms provided Dr. Hauschka and Occidental toiletries.
Our accommodation was more than ample space for our family of four, extremely comfortable with a sophisticated yet beachy style.  While the bottom units of our building were occupied by what appeared to a group of young wedding guests (it was a big weekend for weddings, bachelorette parties and high school graduations!), we never heard a peep. 
Location
One of our favorite aspects of the White Elephant Village was its prime location. In addition to the town being down the street, the two closest beaches (Jetties and Childrens) were a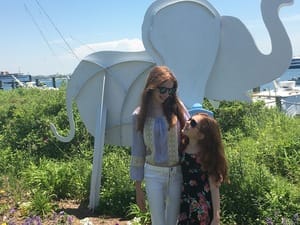 short walk or bike ride away. The White Elephant hotel, with its beautiful lawn facing the picturesque harbor (perfect for drinks at sunset and game of bean bag toss as well as taking pictures) and restaurant Brant Point Grill, is just around the corner.
Restaurants
Sunday brunch at the recently renovated Grill is a must -do on anyone's itinerary.  When the weather cooperates, there is no better place to be.  With a Bloody Mary in hand, I was completely in bliss as were my kids once they set their sights on the waffle stations, ice cream cart and bean bag tosses on the lawn.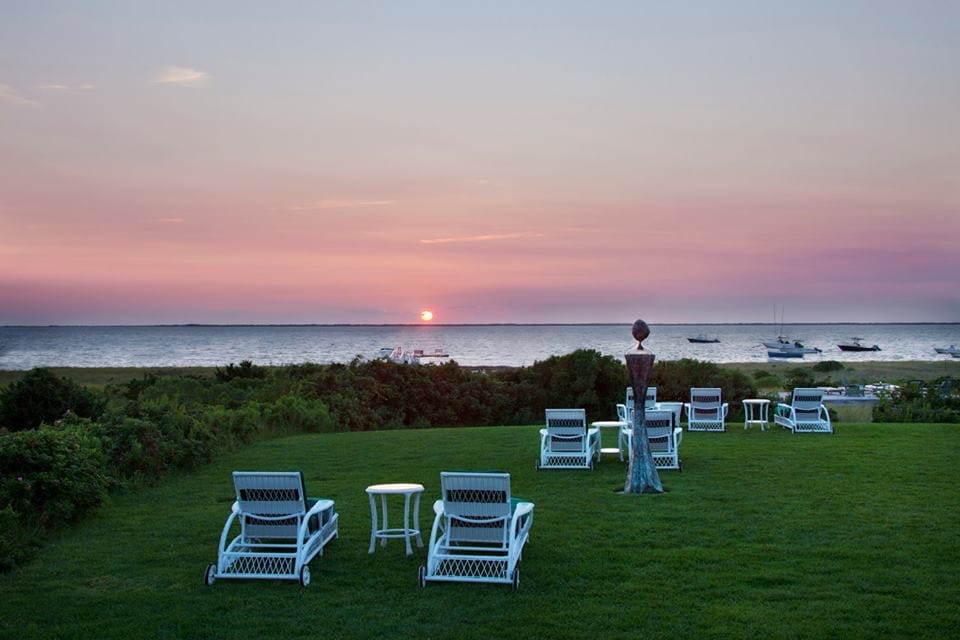 We were also very pleased with the service during our stay – the reception was warm and eager to accommodate. A small gift shop in the lobby with everything 'white elephant' was like being in a candy shop for my elephant-obsessed self. Complimentary pastries, cheese, snacks and coffee by the front desk are offered any time of the day along with complimentary newspapers. While there is no restaurant on the premises, a small selection of meals are available via room service from the Inn. With the town and hotel so close, we did not miss it. However, our kitchen came in handy when we decided to order in pizza one night to watch Hamilton sweep the Tony awards.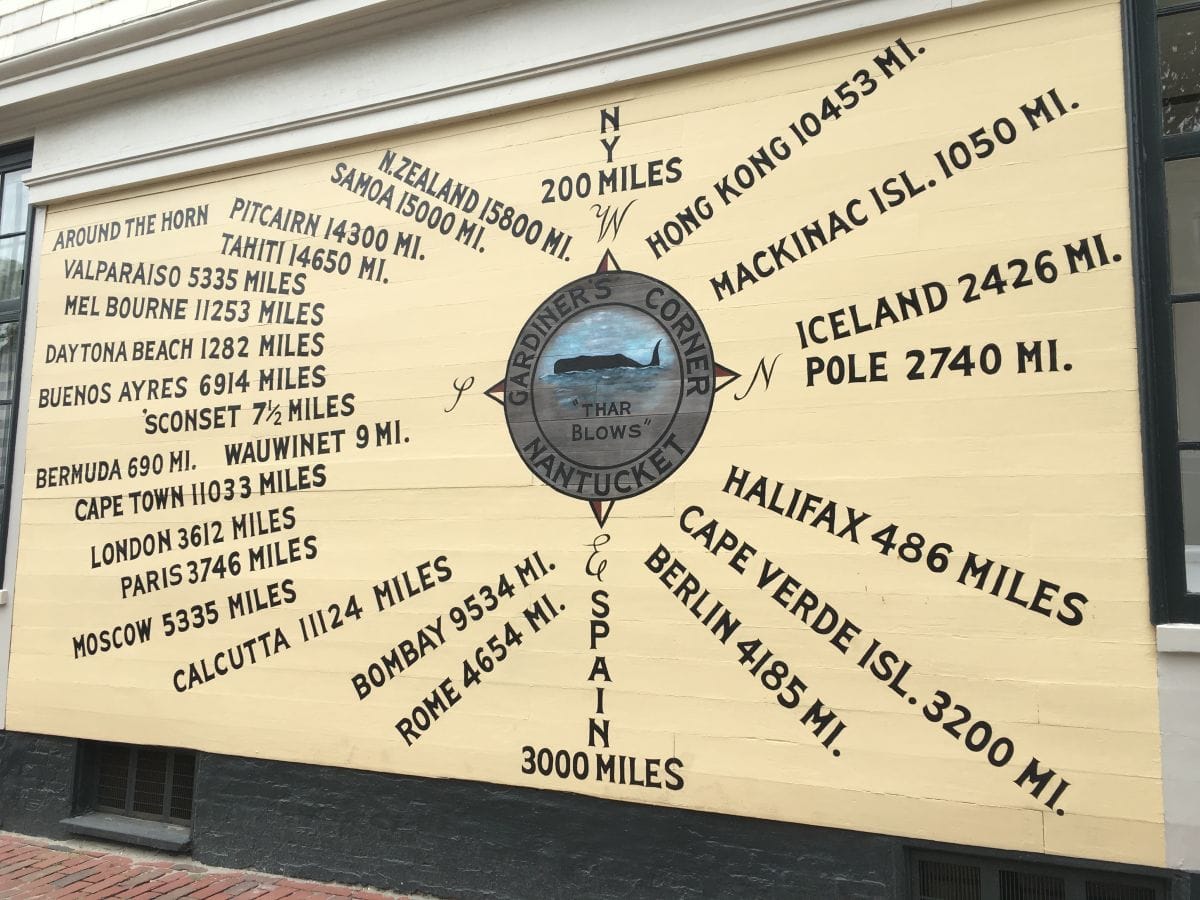 What Else?
Our idyllic weekend was spent walking through town, going to the beach, eating (see our favorite restaurants below) and testing ice-cream flavors at the Juice Bar, grabbing the complimentary bikes for leisurely rides around the island and taking mini-excursions to Siasconset and Cisco Brewers.  While not necessary, the complimentary van service was useful when we were pressed for time to get to a restaurant (note that the Village has a private vehicle that can take you further distances but you need to ask for this as often used). For post dinner, plenty of old fashioned board games and blu- ray movies were available at the front desk. The pool – manned by attendants providing towels, pool toys and treats such as fruit kebabs – is an asset for anyone traveling with young children.
White Elephant Hotel
I had the opportunity to tour a few of the 54 rooms/suites and 11 cottages at the neighboring White Elephant hotel. These accommodations, many from the original hotel, will appeal to anyone looking for a true Nantucket feel (as will the more remote Wauwinet, where I stayed a few years ago) but with modern conveniences and five star service. Each room is unique in configuration with a painstaking attention to detail. As most of the accommodations here are smaller and traditional in style than those at the Village, it is more more suitable for adults//couples. If staying here, I would highly recommend asking for a room or suite with a direct harbor view.
The Loft at 32 Main
I also was fortunate to check out one of the White Elephant's newest accommodations – The Loft at 32 Main (pictured above) – which I featured as an Inside Look on Inviato back in August 2014. This 2,500 square foot 4-BR Loft is a show-stopper – even more attractive in person than in the photos. The most modern of all of the resorts' accommodations, the stunning loft is set in the heart of the village with full floor to ceiling windows overlooking the street. For two families or a larger group/family looking for modern design and pure luxury with the amenities and services of a hotel, this is the one to book. This (or the 3,000 square foot Loft on 1 Easy Street) is where I want to stay the next time I come to the island!
Regardless of whether you choose the Hotel, Village or Lofts, it is hard to resist lure of The White Elephant – with its  combination of amenities, comfort, convenience and ambiance. It completes the quintessential Nantucket experience.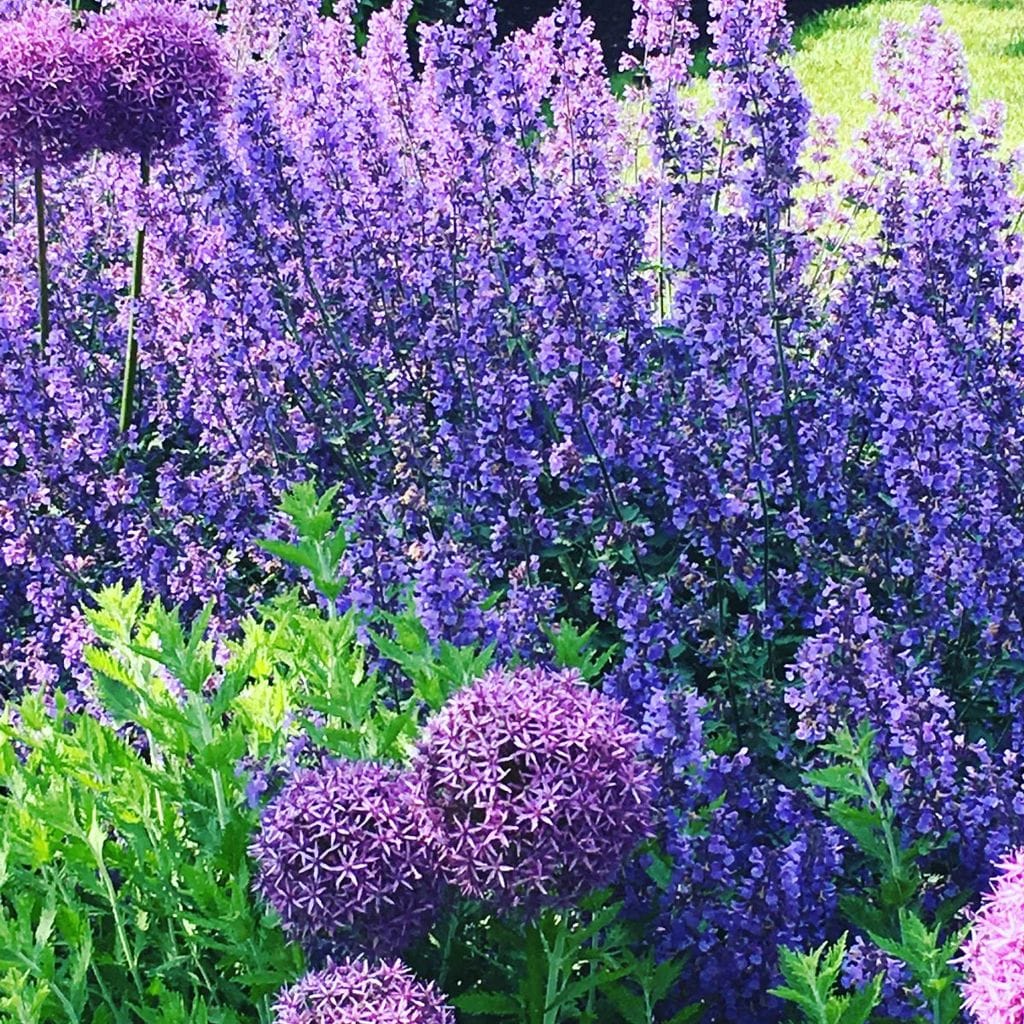 Out and About Nantucket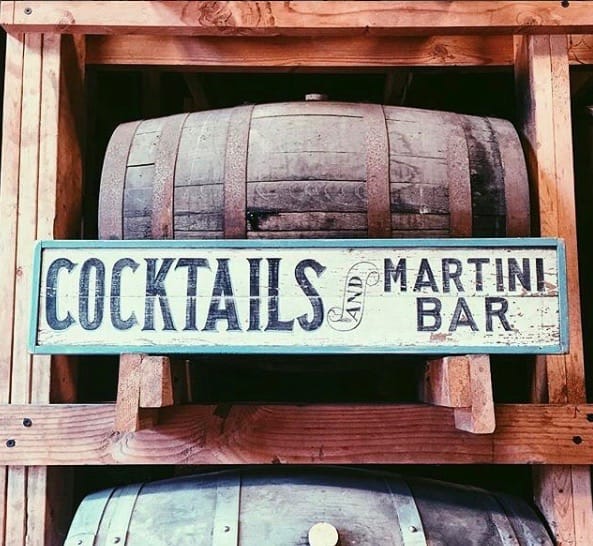 Many friends were eager to give us their favorites and I'm proud to say we hit almost every one on our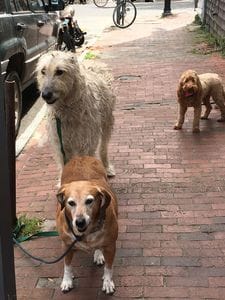 target list during our long weekend.  Some of our favorites to share:
Boarding House – We loved this restaurant on Federal Street for its ambiance as well as farm-to-table organic and locally sourced menu. Make reservations well ahead as it is a popular spot for dinner.
Black Eyed Susans – This tiny (cash only) institution on India Street is known for its diner-style breakfasts. Go early or prepare to wait in line.  Get the counter if you can.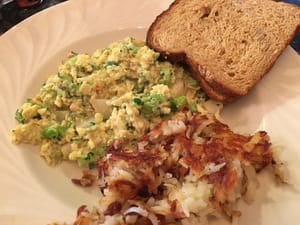 Brant Point Grill – Located at the White Elephant Hotel, this is a must-do for Sunday brunch or cocktails at sunset. Get the Bloody Mary!
Lola Burger – Located a little outside of town, this super casual offshoot of the popular eatery Lola 41 (directly across the street from the White Elephant Village) serves excellent burger and craft beers.
Provisions-  Nice cafe with organic sandwiches on Straight Wharf. Perfect for a take-out picnic to the beach.
Force Five Surf –  A local tipped us about the sneaky back room of this surf shop on Union Street that is full of every candy you can imagine. Bring cash to the boy with a tin box to pay for your candy.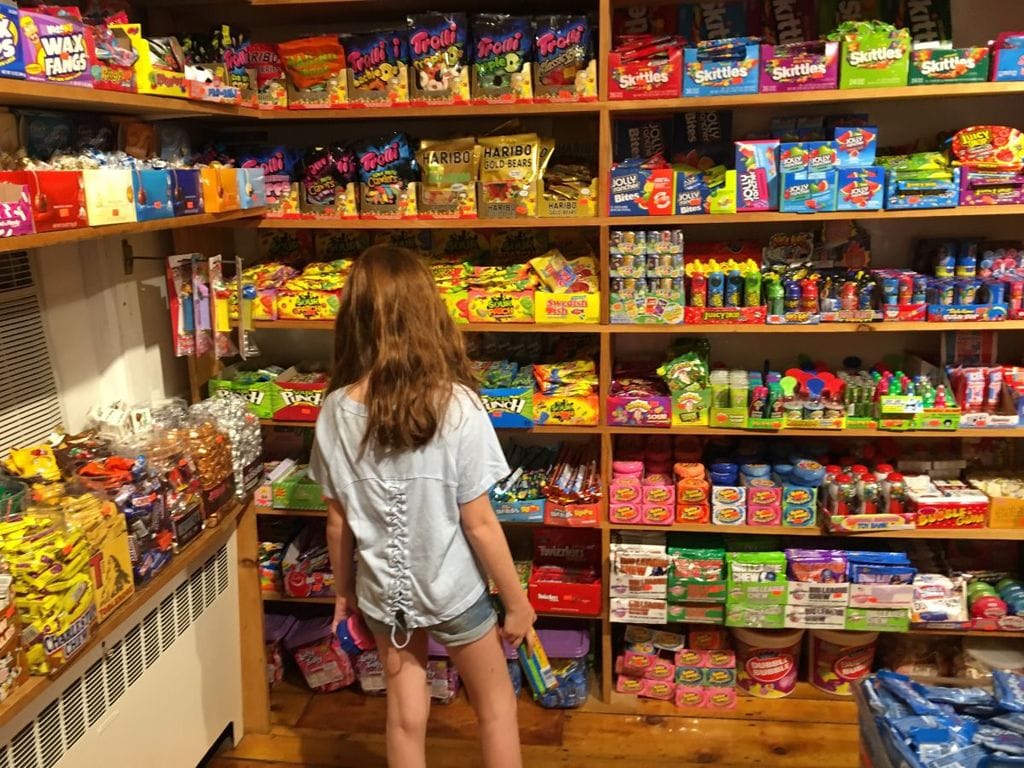 Claudette's Sandwich Shop – Simple, old-time sandwich shop in Siasconset – grab your order and eat on the front deck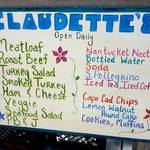 or take it down for a picnic on the beach.
Cisco Brewers – A complimentary van from the visitors center in town provides a continuous loop to the island's only brewery where local bands play all day, and every type of craft beer and ale on tap (wine is served too) imaginable is there for the tasting at three different bars. Food trucks feature everything from oysters and lobster rolls to dumplings and tacos. Go for lunch or cocktail hour on a nice day. Tours also available daily.
Juice Bar – Located on Broad Street wharf for the best homemade ice cream and waffle cones. You can't miss this ice cream joint going into/out of town from the White Elephant.  A line out the door is almost always guaranteed after dinner.
Cru – A chic and stylish nautical eatery the end of the wharf. Go for dinner and order the oysters and famous Lobster Rolls which has deserved reputation as the best Lobster Roll on the island.
Others to try 
The Pearl – for Asian-inspired seafood on Federal Street.
Galley Beach – Restaurant with a beautiful setting directly on the beach.
Lola 41 – Located directly across White Elephant Village, this sushi bistro is more suited for adults-only although you can order food to go back to your room.
Jack Wills – Great British-brand clothing store in town for classic adult and kids outfits and bathing suits with a trendy twist.
Loved
Didn't Love

Location. Could not be more ideal. Only a block from the historic village (and a shorter walk from the best homemade ice cream at Juice Bar), Children's Beach, the harbor and around the corner from the White Elephant Hotel. Complimentary bikes are available for longer distances to Jetties Beach or Siasconset.
Amenities – While the Village is a separate entity than the White Elephant Hotel and the Wauwinet, they are all under the White Elephant umbrella and thus you have the benefit of shared amenities such as shuttle service, 15% off brunch at Brant Point Grille, the spa and more.
The rooms. White Elephant Village's spacious accommodations with full kitchen, living rooms, washer/dryer and fireplaces will appeal to families and groups. Our 2-BR suite (Quaise A and B which is connecting room to connecting 1 BR suite) was quite spacious with a large living room, kitchen/dining area and a double balcony overlooking the pool.

Some of umbrellas at the pool are flimsy and topple over in light winds – we narrowly escaped injury when two fell down. We alerted management and hope that has been addressed.

Don't Miss
Skip

Sunday Brunch alfresco at Brant Point Grille.
A visit to Siasconset, a 15-minute taxi (or Uber) ride from the Village.
The Juice Bar at least once for homemade ice cream in a waffle cone.
Cisco Brewers – on a nice day.
Any of the many beaches.  Children Beach is across from the Village but we liked Jetties (a 5 minute bike ride or quick van shuttle away) better.

Rooms to Get
Tips

The residences at the Village are ideal for families with the pool and full kitchens – each residence has its own configuration but the amenities and conveniences are the same. We loved Quaise A-B 2-BR Residence which is upstairs with a double balcony overlooking the pool. Three-bedroom residences as well as the Penthouse at the Village come with their own BMW X5!
If you want a Nantucket traditional style and be directly on the water, the White Elephant Hotel or Wauwinet is ideal. Ask for direct Harbor view rooms if available.
If you prefer modern decor, you can't do better than the spacious Loft on 32 Main Street – it's worth the splurge (rates vary depending on season but about $3,000 a night).
The new 3-BR Anchorage House at the Wauwinet is a private Nantucket cottage on the beach with hotel amenities at $1600-$3,500 a night.

Hotels are restricted from picking up guests at the airport; therefore lines can be long in summer for taxis and Uber. Order Uber immediately upon landing if you don't want to wait.
Force Five Surf has a sneaky old fashioned 'candy' room in the back – open only on weekends. Bring cash.
The White Elephant has partnered with Barton & Gray Mariners Club to provide guests access to four Hinckley yachts. These yachts, docked at the White Elephant, are available for outings (one outfitted by Barton & Grey for the White Elephant). A  4 hour outing is about $1,800 dollars.
Guests get 15% off a meal the Brant Point Grill  – ask at the front desk for the card to present to your waiter.
Why book Virtuoso?
Personalized travel assistance
24/7 online booking
Special rates & exclusive offers
Guaranteed Room upgrade*
Complimentary full American breakfast
Early check-in, Late check-out*
Exclusive on-site amenities (varies by hotel)
* based on availability on time of arrival