Inviato: noun (Italian) envoy, correspondent, messenger.
Inviato Travel offers an expertly curated selection of the best places to stay over the globe, providing you access to over 350 authentic insider luxury hotel reviews, sneak peeks at the newest hotel openings and our own black-book city guides of favorite places to stay, eat and shop. As a Virtuoso travel agency, we provide you access to special rates, privileges and VIP amenities at thousands of luxury travel companies worldwide while providing you with highly personalized travel service and over 30 years of industry expertise.
Find and Book Your Next Place to Stay
---
Check availability at over 1,000 luxury hotels with VIP access to special perks, amenities, and rates
Inviato Featured Special
Adare Manor, Ireland
Long considered the best place to stay in Ireland, the 1832 Adare Manor has completed an extensive restoration and opened on 11/2. What's new at this castle hotel?  A new 42-bedroom wing, a cinema, and state-of-the-art spa with treatments by La Mer. There are a vast array of activities throughout the 840-acre riverside estate, including an 18-hole Tom Fazio golf course, fishing, riding, falconry, and clay pigeon shooting. As a special opening offer, you get a guaranteed upgrade at time of booking for bookings made by 12/31/17 for travel from 1/1 – 6/8/18.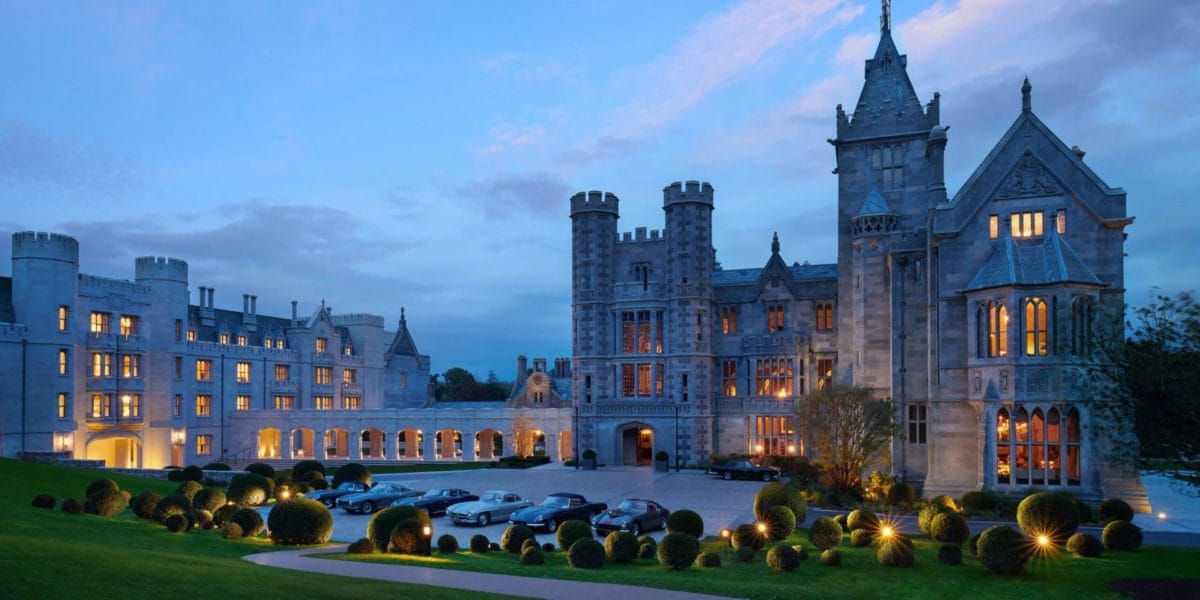 Book the hotels we have personally vetted and reviewed along with thousands of luxury hotels around the global with confidence, compliments of Inviato Travel. Book online on our website with our partner, Virtuoso NYC-based Classic Travel, with us or any of their experienced travel consultants. We know the destinations inside out. As a Virtuoso travel member, we provide you access to VIP perks, special rates, and privileges in addition to highly personalized service and 30 years of industry expertise and relationships.
WHY BOOK VIRTUOSO?
Personalized travel assistance
24/7 online booking
Access to preferred rates & exclusive offers
Guaranteed Room upgrade (based on availability)
Complimentary full American breakfast
Early check-in, Late check-out (based on availability)
Exclusive on-site Virtuoso amenities (varies by hotel)
New Hotel Openings - Summer 2018
Editors' Picks
So many incredible hotels have opened their doors in the last few months, we had to create our own tracking list to keep on top of them. Here are some of our favorite openings this past Summer (many are offering special introductory offers in addition to Virtuoso amenities and perks) - we can't wait to check out a few ourselves and report back. To stay updated on every new opening, follow us on Instagram at Inviatotravel.
---
Coming Soon
Our Favorite Hotel Openings for 2019
Where To Stay in Barcelona and Barcelona City Guide
Top 10 Reasons To Visit Paris Now
Inside Look: Lutetia in Paris
Ranch at Rock Creek, Montana
Waldorf-Astoria, Amsterdam
Chewton Glen, Hampshire
---