Our annual list of the best luxury hotel openings we are most excited about is here! It is the 11th year of publishing our list (you can see all our hotel opening lists 2010-2020 here by year) and I still have not visited most of the ones on our very first list!
For sure, 2020 has been a year like no other with the COVID-19 pandemic severely impacting the entire tourism industry and while we are all cautiously optimistic for some type of rebound in 2021 (with an effective vaccine that can be distributed globally), it will most certainly be a slow recovery.  While some planned hotel openings in 2020 have now been pushed out to 2021 (the Six Senses Shaharut, Four Seasons Napa Valley and Alaia Belize on our list, to name a few), others scheduled to open in 2021 have also shifted their plans to the following year.
Despite the hotel and resort development setbacks, there are still plenty of exciting hotel openings expected in the year ahead. It is my hope that we will all be able to satisfy our travel wanderlust again soon after so long of a deprivation. I for sure will be on the first plane out when I know I can travel both safely and responsibly.
A few interesting observations I have gleaned about 2021 hotel openings:
Well recognized big name hotel brands dominate most of the luxury hotel openings next year. Auberge, Aman, Four Seasons, Rosewood, One and Only, Montage,

and

Mandarin Oriental

, to name a few, 

are expanding their universe considerably while there are fewer small boutique hotel openings due to the economic impact of COVID-19.  Partnerships among independent boutique hotels with big brand name hotel companies, like the recent announcement of Aman and the Rosa Alpina Hotel in the Dolomites, will be a necessity for many to survive. Most notable in activity for next year is

Six Senses Resorts

based in Bangkok, with four new hotel openings in 2021 and several more in 2022.
For the first time, almost half of our favorite openings in 2021 are located in North America. Luxury hotel companies are now descending upon new locales in California's wine country (Santa Ynez, Napa and Sonoma), Big Sky Montana and on the Rivieras Nayarit and Maya in Mexico (after three years of hotel madness in Cabo).
Across the ocean, the big brands are eyeing new hot spots like the lesser known Greek Cyclades Islands and Taormina, Sicily for new properties (Breaking news: Travel and Leisure just named Italy the 2021 Destination of the Year).
The increasing desire among travelers for privacy, outdoor living and small group/family travel has not gone unnoticed by hoteliers. Private villas and homes are now part of the accommodation mix in almost every new build. Likewise, glamping tent sites are being increasingly offered, either exclusively (Under Canvas, Angama Safari Camp) or as a special experience and accommodation option within a resort (Nayara Tented Camp, Amangiri Camp Sarika, Chatwal Lodge).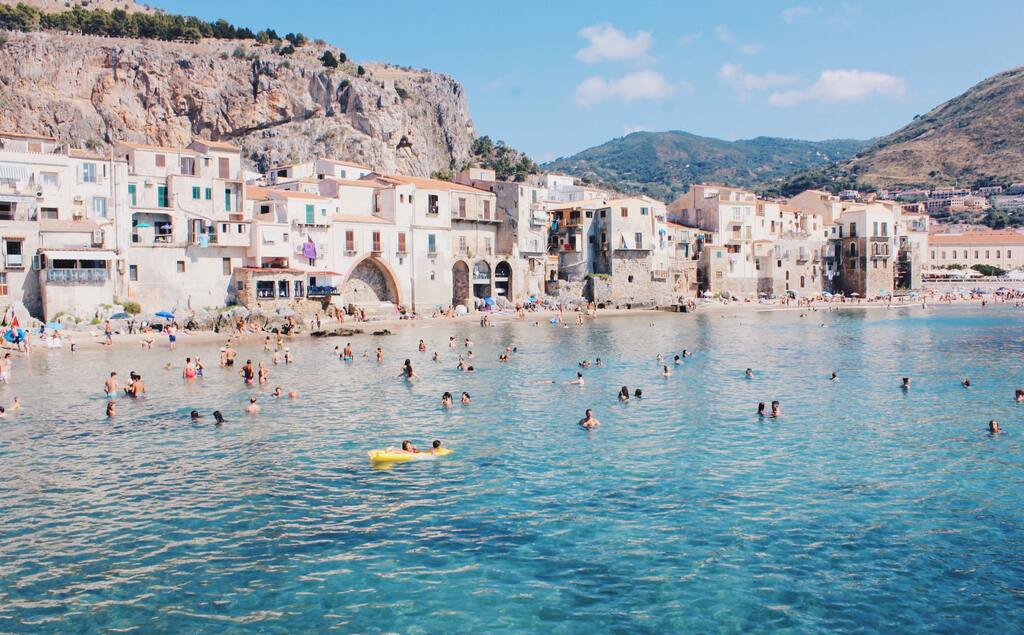 A few of the hotels on our list are already accepting reservations (with flexible cancellation policies and no required deposits!) and you can book them directly from our website while also gaining exclusive access to special opening offers, best available rates and special amenities we have with our hotel partners. Simply click on the booking link below the hotels to search availability and rates. Interested in any others? Just drop me a line.
OUR FAVORITE HOTEL OPENINGS FOR 2021
The Inn at Mattéi'S Tavern, Santa Ynez CA      
Opening Late 2021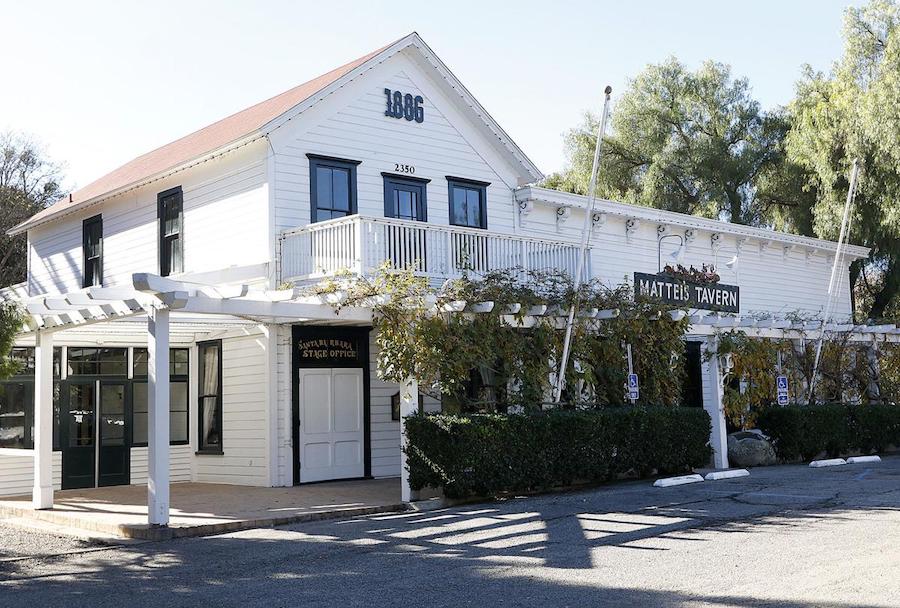 If luxe ranch living surrounded by endless vineyards sounds appealing to you, look no further. Auberge Resorts will be opening a new property in the former 1886 landmark stagecoach tavern and inn in the Santa Ynez Valley.  Located on 6.5 acres surrounded by endless vineyards and horse ranches, The Inn at Mattei's Tavern provides guests 67 luxury guest rooms and cottages to choose from, all in a fresh, modern farmhouse design.
Nearby is the charming town of Los Olivos, home to over 70 vineyards and wineries, wonderful restaurants, art galleries and one-of-a-kind boutiques.
Aman New York                
Opening Early-mid 2021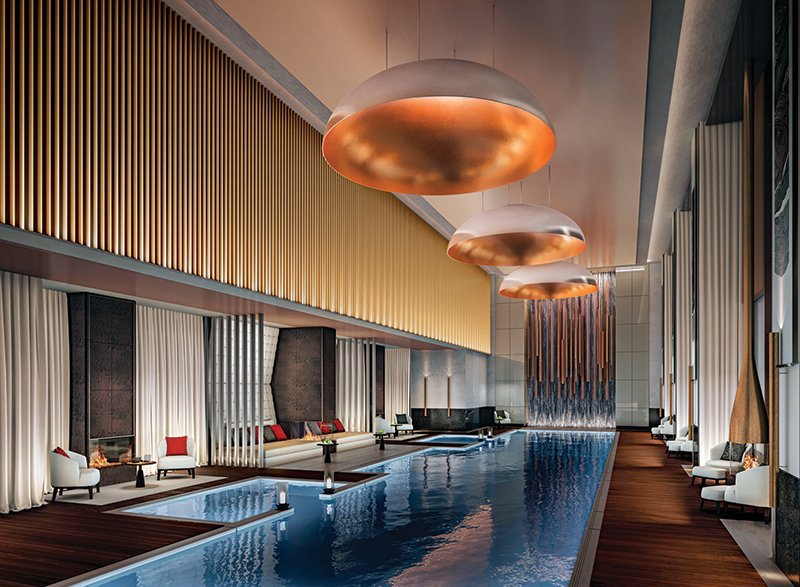 Aman takes Manhattan! Aman debuts its first urban location in the heart of midtown in the iconic Crown Building and will include 83 luxurious rooms and suites along with 22 private residences. A three-story (hello!) 25K square foot spa, pool, several dining venues and lounges are all part of the perfect package.   While Aman's long-awaited arrival in the Big Apple still indicates it is on course for a 'late 2020' for opening, though early to mid 2021 is more likely.
Chatwal Lodge, Catskills New York       
opening April 2021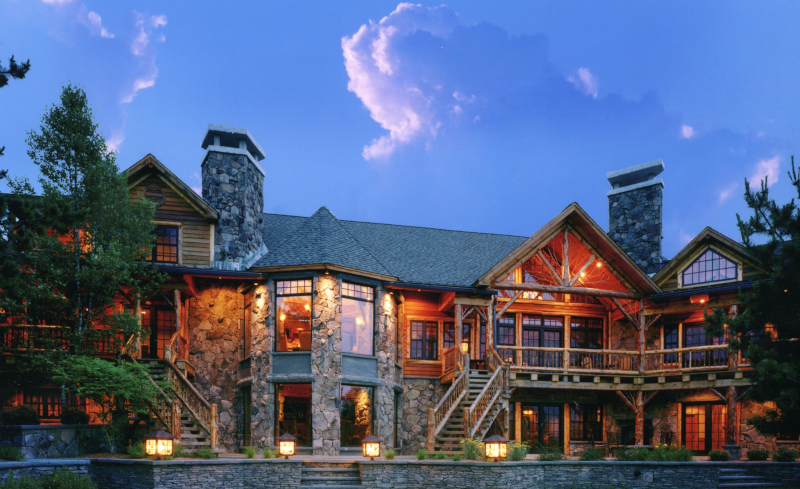 This newest addition to the Dream Hotel Group heads to the low key Catskills! Located on 30 environmentally protected acres and a 1,000-acre reservoir within a private residential community, The Chatwal Lodge will highlight outdoor living with hiking trails and wildlife galore, Activities include fly fishing, boating, kayaking, horseback riding, mountain biking and golfing.
Guests can choose among 34 villas and suites including a 1,000-square-feet treehouse with fireplace and an outdoor deck or a 850-square foot glam tent with king bed and wrap-around verandas. The main building will house a farm-to-table indoor and al fresco restaurant with Michelin chef Alain Ducasse at the helm.
Halekulani, Waikiki Honolulu                  
Opening July 2021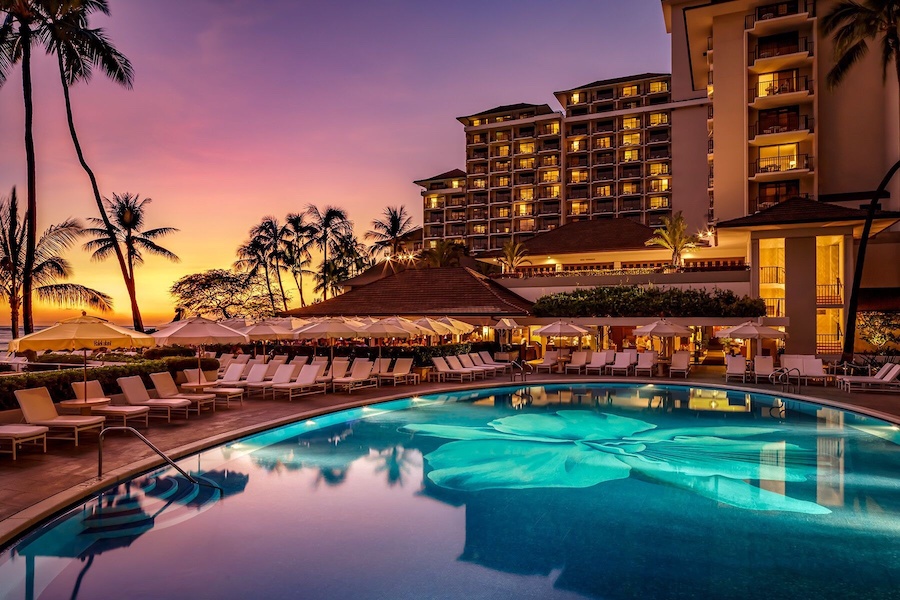 We are thrilled to hear that the famed 453-room Waikiki Beach resort Halekulani is undergoing a long overdue head-to-toe renovation (the last one was in 1984) that will bring modern luxury finally to Honolulu. While several boutique hotels have popped up in Waikiki the last few years (including Halekulani's sister hotel Halepuna), a 5-star resort has been lacking. I am excited for the Halekulani's restorations to its former glory.
Check availability, rates and book Halekulani with Virtuoso amenities such as complimentary breakfast, credits, room upgrades and early check-in/late check-out. 

Amrit, Singer Island Florida            
Opening First Quarter 2021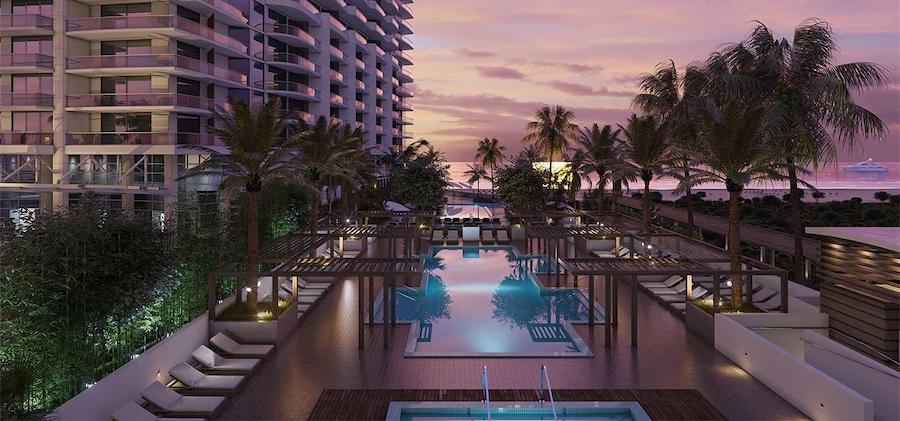 This new luxury beach resort on Singer Island on the Southeast coast of Florida touts itself as a 'first-class wellness retreat providing guests a healthy beachfront alternative with a focus on mental and physical well-being'. Located on seven beach-front acres on one side and the inter-coastal on the other, the Amrit, a sleek high-rise, will be both a residential property and 155-room resort.  The 100,000 square foot indoor/outdoor fitness zone (offering everything from yoga, pilates, meditation studios and classes) will be the main draw for those looking to drop those quarantine pounds.
Montage Big Sky, Montana                          
Opening 2021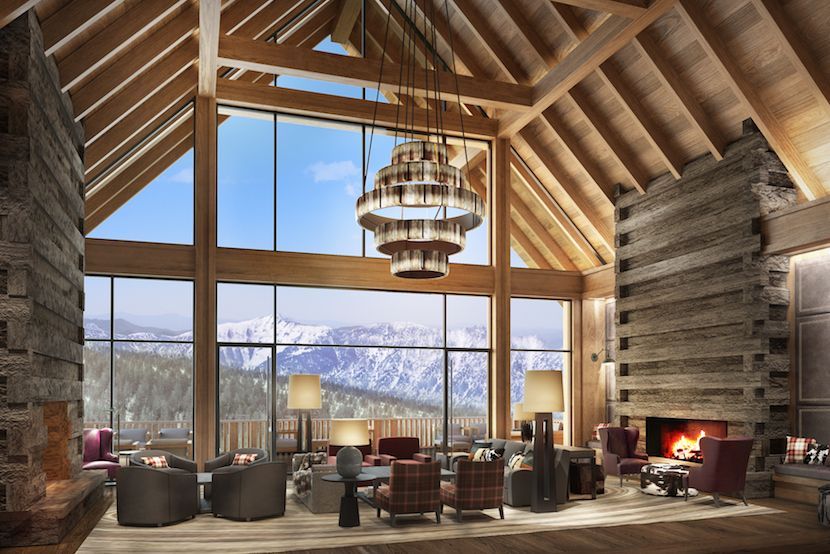 Big Sky is hot, hot, hot! As part of a ten year $150MM investment plan that began in 2016 and culminates in 2025, Big Sky Resort is undergoing an enormous transformation.  In addition to renovations to existing hotels, numerous boutique hotels and ski-in ski-out resorts are in the works over the next few years along with direct flights from the East Coast coming soon. No specific date has been given yet for the opening of Montage's highly anticipated luxury ski-in ski out resort, but it is likely that its original Winter opening is quite delayed.
Located within the 3,500+ acre Spanish Peaks Mountain Club, the Montage Big Sky will comprise of 150 guest rooms and 39 residences and a modern mountain design throughout.  An onsite 18-hold Tom Fazio golf course, 11,000 square foot spa, bowling alley and several dining outlets and of course 5,800 acres of ski trails are all part of the package. To top it all off, the resort is just an hour's drive from Yellowstone National Park.
Under Canvas Lake Powell, Utah
Opening April 2021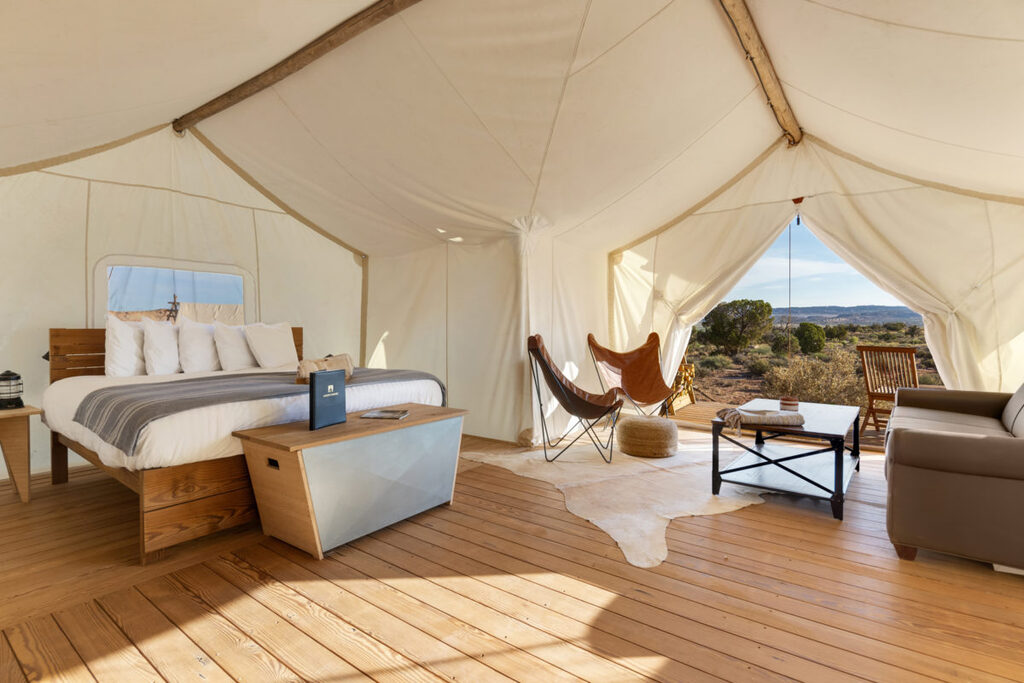 This will be the eighth camp for the Under Canvas company, who has introduced a whole new world of all-inclusive luxe glamping to travelers looking to explore America's beautiful national parks. The new Lake Powell camp (open seasonally April-October), allows travelers to easily traverse between the other Under Canvas campsites near Zion, Moab, and the Grand Canyon.  The Camp will feature 60 safari-style tents on 220 acres at the edge of Utah's Canyon Rim Plateau with views of both Lake Powell and the Grand Staircase Escalante National Monument.  The attractions of Antelope Canyon, Horseshoe Bend, and Grosvenor Arch are all within easy access.
As with the other Under Canvas camps, all the West-Elm decorated tents are spatially distanced and include amenities such as daily housekeeping and fresh towels, plush king-size beds, luxurious linens, en suite bathrooms, hot running water and even a wood burning stove for chilly nights. Expansive main lobby tents provide a communal space to enjoy meals and complimentary perks such as yoga classes, acoustic live music and communal campfire are included.  Yosemite and Joshua Tree locations are in the works.
Under Canvas Acadia, Maine                   
Opening May 2021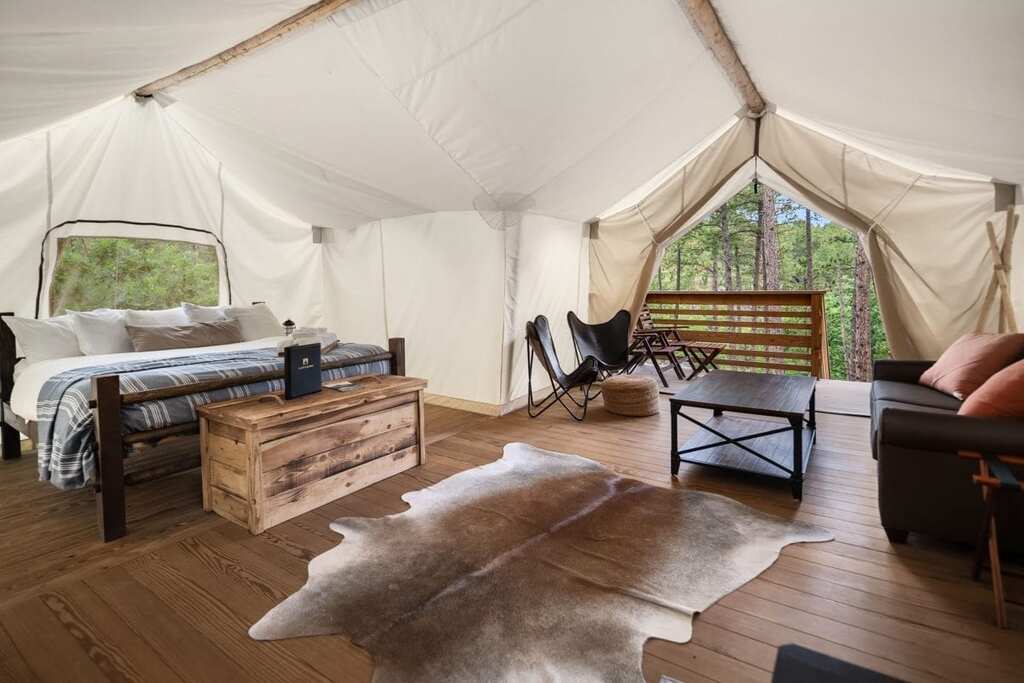 Just one month after the opening of Lake Powell camp, Under Canvas will unveil another outpost on the New England Coast in Maine. Located on the rocky coastline of Surrey, Under Canvas Acadia will be the first Northeast location for Under Canvas. The Acadia location (open seasonally May-October) will feature 63 safari-style tents set on 100 acres of land with Cadillac Mountain Trail and Acadia National Park just a 35-minute drive from the campsite.
Four Seasons RESORT Napa Valley
Opening EARLY 2021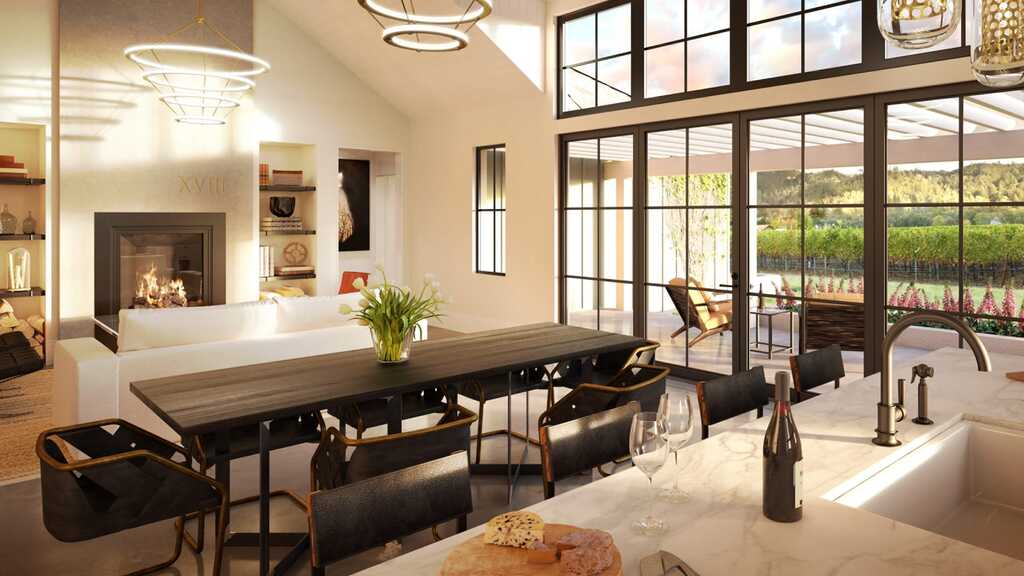 The long-awaited Four Seasons Resort Napa Valley appeared on our annual hotel list both last year and the year before that! Spared from the recent wildfires that sadly destroyed the much-loved neighboring resorts Meadowood and Calistoga Ranch,  The Four Seasons Napa will most definitely be filling a void opening early in the year (right after the 130-room Montage Healdsburg in Sonoma opens this December). Located on the Silverado Trail in Calistoga, Four Seasons Napa will have its own vineyard and on-site winery, farm-to-table dining and 85 farm-house chic guest rooms, suites and private villas – all with a fireplace and private terrace.
We all need to give Napa some love after the brutal wildfires they had to contend with this Fall!
ISRAEL 
Six Senses Shaharut                                  
Opening March 2021

Six Senses Shaharut gets my award for the longest awaited opening, having appeared on my Annual Hotel list three years in a row since 2018! But in fairness, this luxurious retreat, just 45 minutes north of Eilat and three hours drive from Tel Aviv, was in fact ready to open before the pandemic hit. The new resort will be a game changer for the country, especially on a service level.
Set on top of a hill, there will be panoramic views of the Negev desert from almost any of the 60 suites and villas (I suggest one with a private pool).  There will be three restaurants, an infinity pool and of course a killer wellness spa to enjoy in addition to plenty of unique outdoor activities. If you are planning bat and bar mitzvahs for your kids in the future, put this on your list.
EUROPE 
Six Senses Rome                              
Opening Late 2021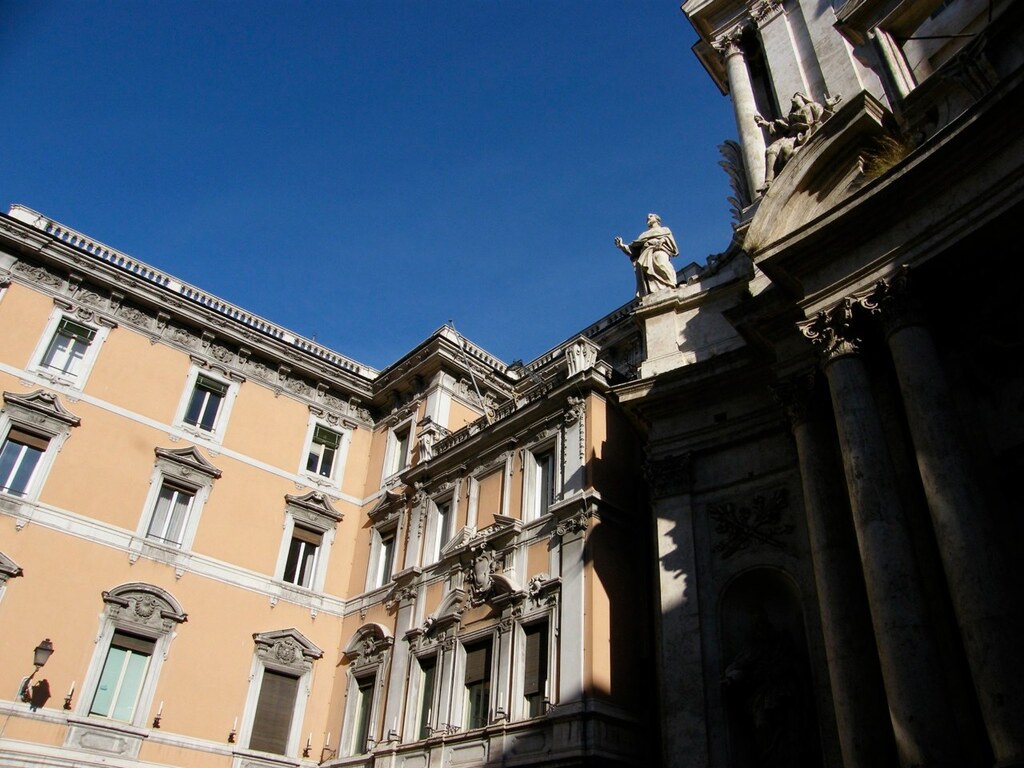 The first Italian Six Senses property sets its sights on the Italian capital of Rome. In a coveted location on Piazza San Marcello overlooking Via Del Corso, the luxury resort will be just a stones throw from the Trevi Fountain and Pantheon. Housed in a UNESCO-listed 18th century palazzo, Six Senses Rome will offer 95 guest-rooms and suites, a spa, restaurant, outdoor courtyard garden and a rooftop terrace showcasing 360-degree views of the city.
Rocco Forte Villa Igiea, Sicily        
Opening May 2021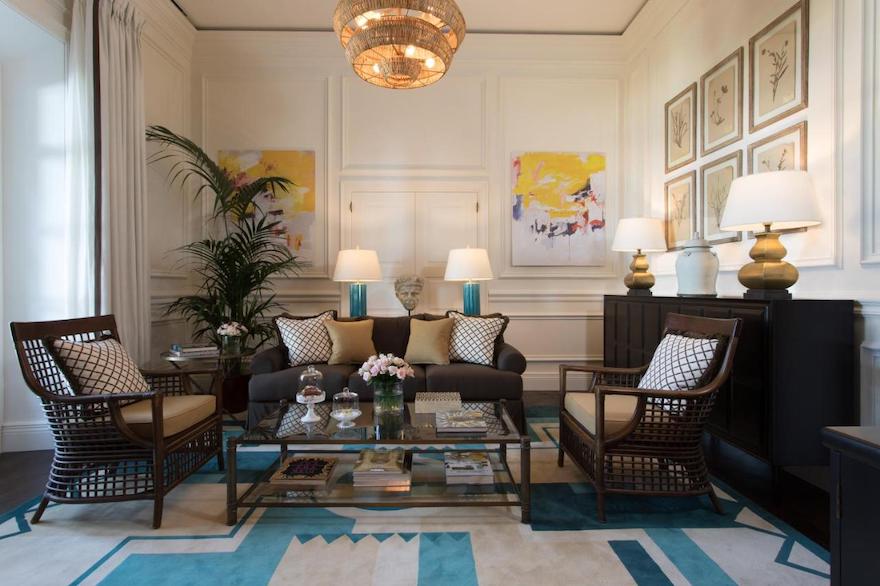 I am super excited for Rocco Forte's next opening: the Villa Igiea on the Gulf of Palermo in Taormina, a storybook beach town with wonderful shopping, palazzo-lined promenades and piazzas, and wonderful cafes, trattorias and bakeries at every turn. Taormina is getting a lot of attention now with the additional renovation of Sao Domenico Palace Hotel (now under Four Seasons management), opening in 2022.
Opened as a hotel in 1900 as a sanctuary for royalty and Hollywood elite, the palazzo is undergoing an extensive refurbishment with a complete refresh of each of the 72 rooms and 28 suites along with the public spaces and restaurant. Villa Igiea will be a great combination with Rocco Forte's other Sicilian property, Verdura Resort, just a two hour drive away and we expect some upcoming special combo offers as the resort is closer to opening.
Check availability, rates and book Villa Igieia with Virtuoso amenities such as complimentary breakfast, credits, room upgrades and early check-in/late check-out. 

Cheval Blanc, Paris                   
Opening 2021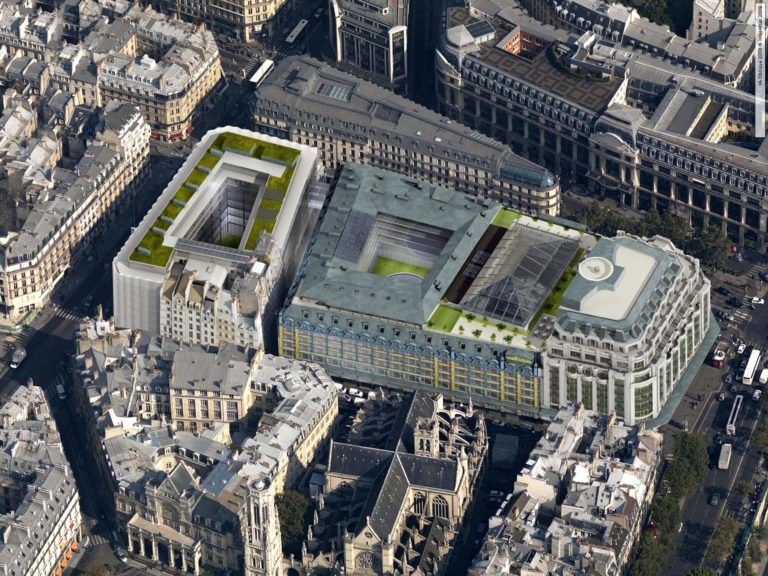 With Cheval Blanc St. Barth and St. Tropez locations now fully open, Cheval Blanc has set its sights on the perfect menage à trois with Paris as its target (a Beverly Hills location is next). Originally set to open in 2020, Cheval Blanc's opening date in 2021 is still TBD due to the impact of COVID-19 but we expect it to be closer to the end of year.
Housed in the former La Samaritaine department store, Cheval Blanc has a quintessential location on the banks of the Seine and Pont Neuf. Many of the 36 rooms and 36 suites have panoramic floor-to-ceiling windows to take in the sights (entry level rooms start at a spacious-for-Paris 484 square feet) but the best views will surely be from the rooftop glass ceiling restaurant. Good to Know: there will be 20 connecting rooms and suites catering to families.
One and Only Kea Island, Greece                                       
Opening Summer 2021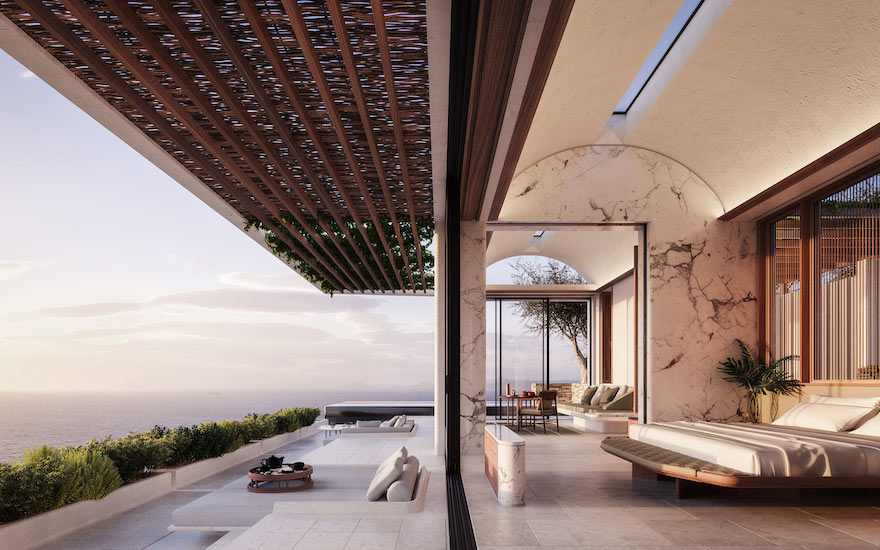 The new luxury retreat out of One and Only Resorts is so show stopping, it deserved to be our feature image for this year's list. The stunning resort will be located on the charming island of Kea (Tzia), one of the lesser known islands in the Cyclades, just a short boat ride from Lavrion Port in Athens (a 15-minute drive from Athens airport). Resort guest rooms and private homes all will provide dramatic sea views alongside a private spectacular beach with beach club.
Kalesma Mykonos, GREECE 
Opening April 2021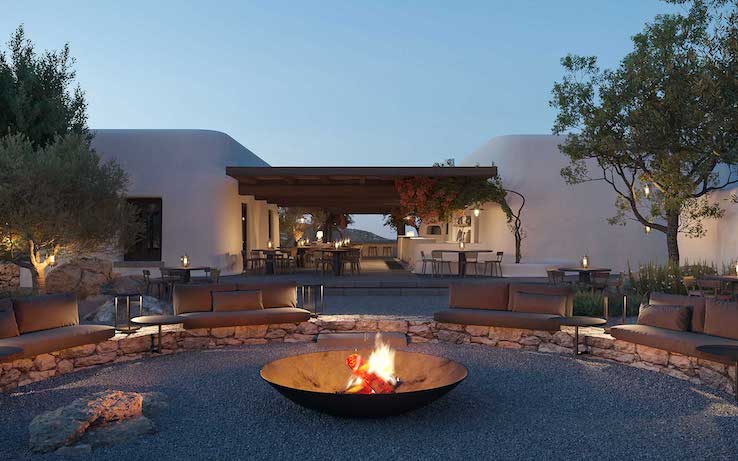 The 25-suite Kalesma Mykonos, perched on a hill perched overlooking Ornos Bay (just two miles from town) was due to open last Summer 2020 but delayed due to the pandemic. The property itself is a beautiful generations-old property remodeled to resemble a typical Mykonos village. Whitewashed walls and a neutral, earthy color palette can be found throughout the modern style villas designed by K-Studio, the architect behind Casa Cook Chania and the new Mykonos Airport (set to open in 2021).
Each of the 650 square foot villas will have unobstructed views of the sea and private sun decks while two of the 2,500 square foot villas will have their own kitchen and gyms. A single signature restaurant, Pere Ubu, will serve traditional Cycladic specialties out of its brick oven, overlooking the hotel's main pool.
Mandarin Oriental Ritz Madrid                
Opening March 2021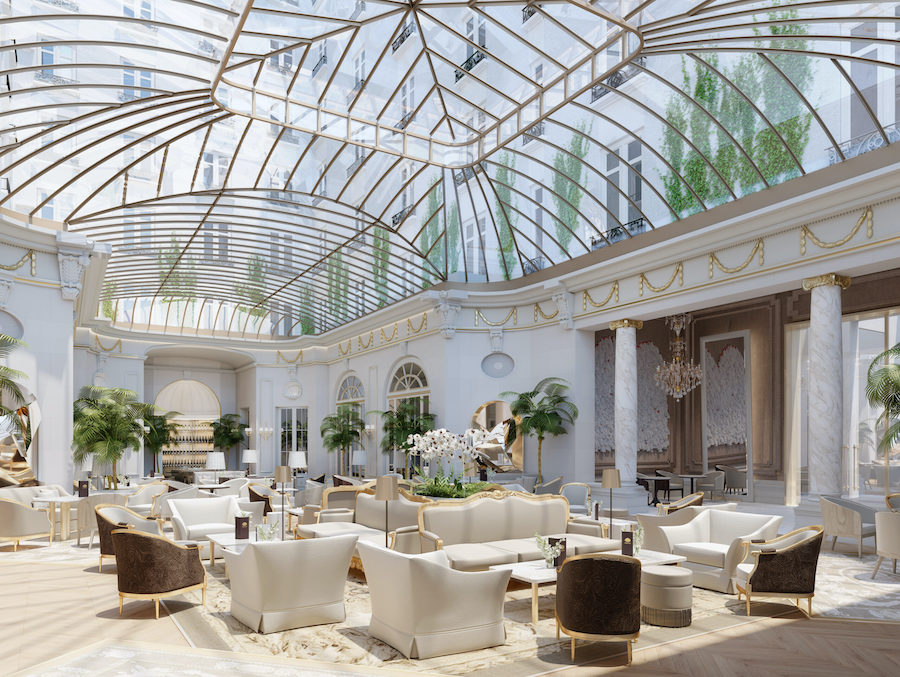 Following the recent opening of the Four Seasons Madrid this Fall, the Mandarin Oriental Ritz will be opening after two years of extensive renovations and a delayed Summer opening due to the pandemic. The 153-room luxury hotel is housed in the iconic Ritz building ideally located next to the El Prado Museum and the expansive El Retiro Park. Five restaurants and bars, indoor pool, state of art fitness center and spa are all planned.
Check availability, rates and book Mandarin Oriental Ritz with Virtuoso amenities such as complimentary breakfast, credits, room upgrades and early check-in/late check-out. 

CARIBBEAN/MEXICO 
Auberge EtÉreo, Riviera Maya
Opening 2021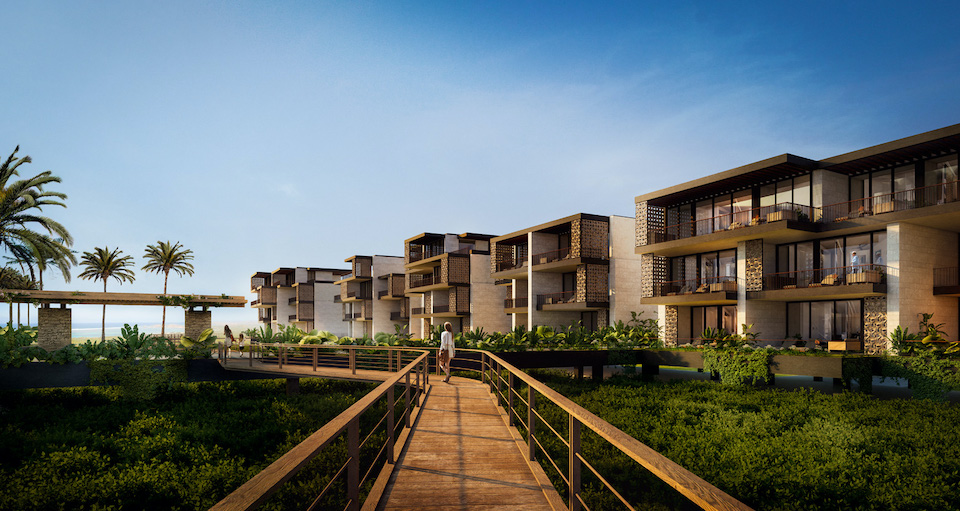 While Los Cabos has been the main target for new resort development these past three years, I am happy to see new luxury properties, like the Chablé Maroma, now turning their heads to the other Mexican coast of the Riviera Maya. With Esperanza and Chileno Bay in Cabo, Auberge is adding a third Mexican location to its portfolio on the Riviera Maya (and then Punta de Mita in early 2022) with its newest resort, Etéreo. Just a 20-minute drive from Cancun airport, the new resort will feature 75 'guesthouses' with floor-to-ceiling windows, sliding doors and private plunge pools in addition to an Auberge Spa and two restaurants. All this on a pristine oceanfront surrounded by lush mangroves and lagoons.
Rock House Turks          
opening Fall 2021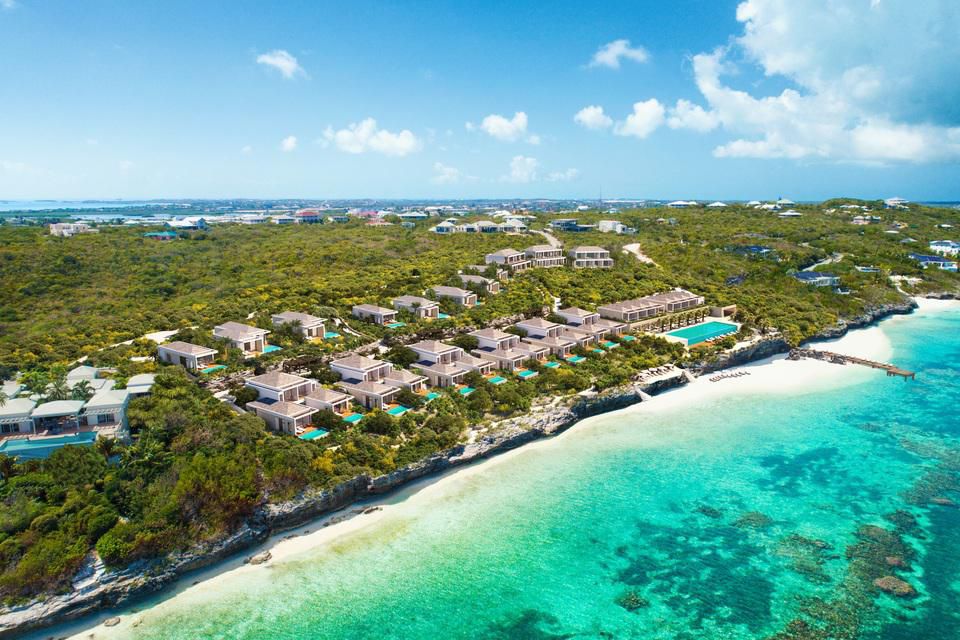 Touted as the first luxury cliffside residential resort in the Turks in 16 years, this new property out of Grace Bay Resorts looks like it will be a stunner. The14-acre oceanfront resort, located on a 25-foot limestone ridge on the North Coast of the Providenciales, will feature 41 homes (rentable for hotel guests) and four oceanfront villas alongside a secluded private beach with jetty.  Two pools, a spa and restaurant are also attractions.
ROSEWOOD GUANAHANI, St. Barth 
Opening Spring 2021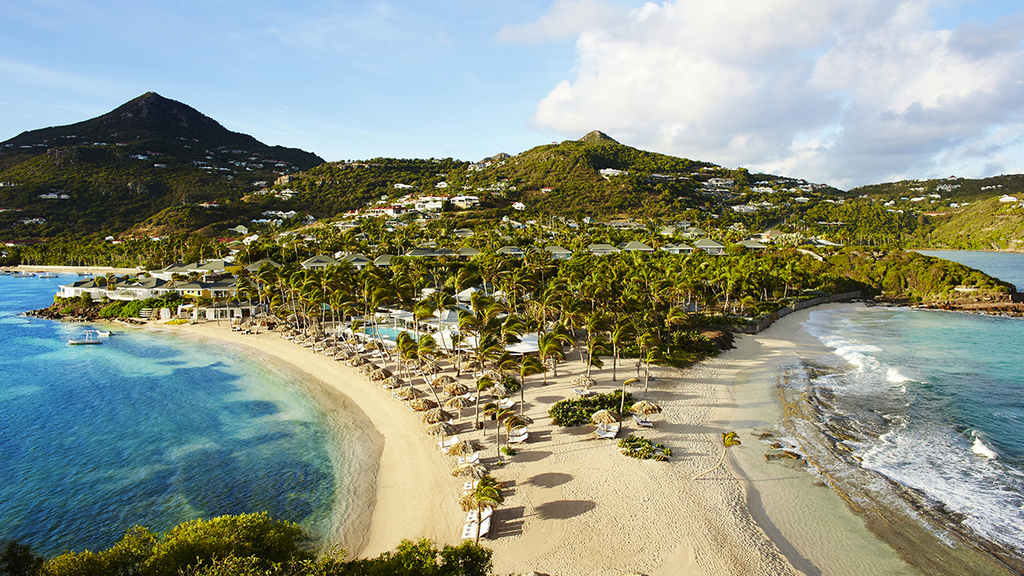 The iconic Le Guanahani resort, closed since 2017 due to the destruction of Hurricane Irma, will re-open under the luxury Rosewood brand in the Spring showcasing an extensive renovation. Located on a 16-acre private peninsula overlooking the two white sugary beaches of Marigot Bay and Grand Cul-de-Sac, the stunning resort is one of the few full-service resorts (and is the largest hotel) on the island.  As part of the renovation, all 66 rooms, villas and suites have been renovated (many with new private pools), and many amenities have been updated including a new beachfront restaurant, new pool, fitness center, spa and tennis court.
CENTRAL AMERICA 
Six Senses Galapagos            
Opening 2021
We are wild over the Six Senses planned resort in the Galapagos, even without a single photo to lure us in. Located on the Northeast coast of San Cristobal Island, the resort will be designed with almost zero light pollution in complete collaboration with the local community, helping ecosystems to thrive. Guest can be assured of one of a kind experiences including an Experience Center and Earth Lab for educational purposes. Six Senses aficionados can expect their signature spa, organic restaurants with all locally grown produce.
Six Senses Papagayo   
Opening MiD 2021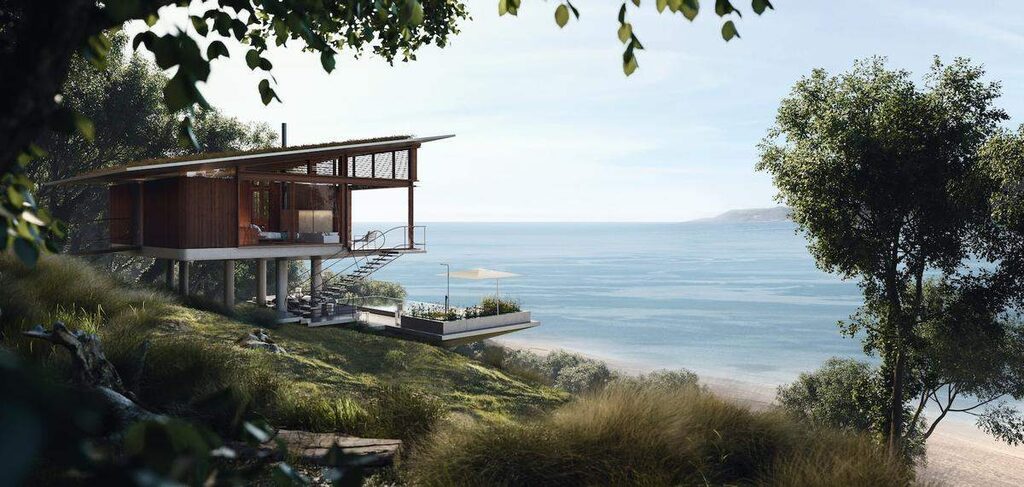 Six Senses' first resort in Central America will give the Four Seasons Costa Rica at Peninsula Papagayo some serious competition. Located on a breathtaking 2,300 acre property in the Papagayo Peninsula with 15 miles of coastline and beaches (70% of the land will be preserved), the resort will have 41 pool villas and 31 residences. A six Senses spa and fitness center, and organic farm are among the highlights.
AFRICA 
Angama Safari Camp, Masai Mara, Kenya  
Late December 2020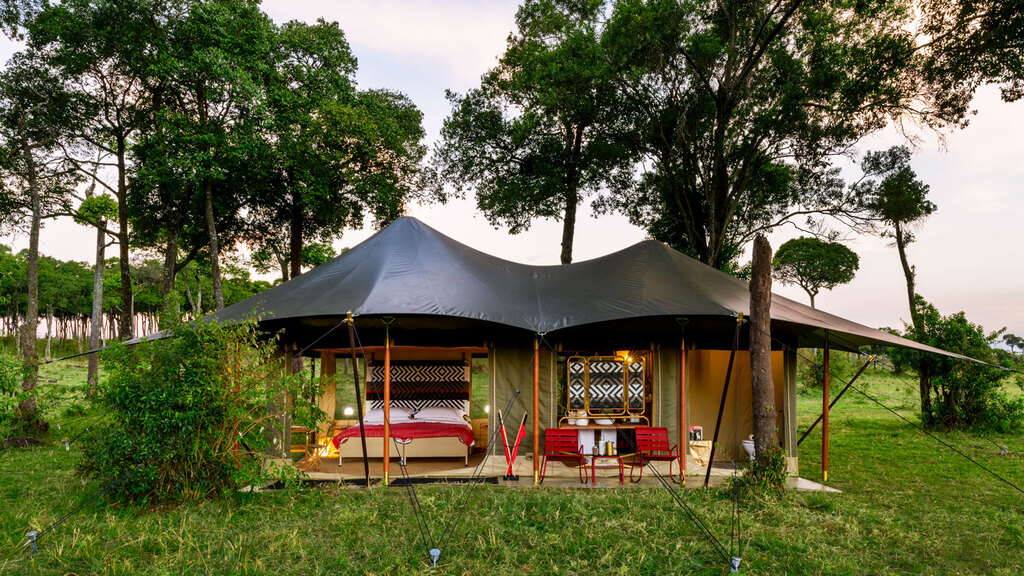 While technically the new little sister camp to Angama Mara (see our review) opens late December for the holiday season, we feel it deserves mention here. This fully mobile four-tent camp, located in my favorite part of Kenya – the southwestern Mara Triangle –  will be available for solo use, enabling travelers to follow the wildebeest migration and enjoy a completely tailored experience.
In close proximity to the main Angama Mara camp, guests benefit from the same activities and experiences available there and also enjoy the delivery of the chef's wonderful freshly baked bread (it's amazing!) and ice cream (highly unusual for small mobile camp)! Unlike the main camp which is for ages six and over, Angama Safari Camp has no age minimum.
Related Reviews