2015 was a year with a mind-blowing number of incredible new hotels arriving on the scene. From the Soho Farmhouse to Sun Valley Lodge, the new Aman property Amanera in the Dominican Republic to the Waldorf Astoria in Amsterdam, there were just so many openings it was hard to keep count. But it is a New Year and with it comes our annual list: the openings and re-openings in 2016 that intrigue us the most.
It seems like everyday another magazine or website is putting out a new list of hotel favorites. We culled through them all, devoured all the news, did our research and stripped it down to bring you the places that – in our subjective opinion, are the most fascinating.  Some will be familiar names, others not so much. And its not just hotels on our list – we have a river cruise, expedition camp and even an igloo in our midst!
In no particular order here are the top 16 places in 2016 to keep your eyes on:
U.S./Mexico
The Watergate Hotel – Washington, D.C.
Opening May 1, 2016.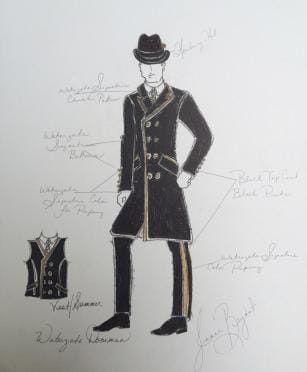 We all know the name – well, at least we Baby Boomers and Generation X'ers do. Need a reminder? This is where the infamous 1972 burglary that led to the resignation of President Nixon happened.  An infusion of $125MM has already been invested to restore the glory of this formerly iconic hotel and residential complex. Opened as a hotel in1965, many a celebrity and politician has passed through the front doors and I have some great memories here as a student at GWU in the 80's. Its absence has been missed since the hotel closed in 2007 and many (including yours truly) is plenty excited about its re-entry into the Capital's hotel scene this summer.
Expect significant changes for the 5-star hotel including a grand ballroom, outdoor terraces, complex of fine dining restaurants, whisky and cigar bars and a rooftop lounge with 360-views of the Potomac, Georgetown, Kennedy Center and the Washington Monument. Historic elements will be preserved, but not surprisingly a mid-century/modern essence throughout will help freshen things up. I particularly like the retro-style uniforms designed by Janie Bryant, costume designer for AMC's Mad Men.
The Whitby Hotel – New York, NY
Delayed until Fall 2016.
Anyone who reads Inviato knows about my love affair with the Firmdale Hotels properties – particularly the Crosby Street Hotel and Ham Yard Hotel (both located in Soho neighborhoods of NYC and London). The Whitby, completing construction at 18-20 West 56th Street, will be the company's second property in New York (and the 10th hotel in its growing portfolio) in its quest to emulate the the success of its downtown property. If it's anything like the Ham Yard or Crosby Street (which is likely given they are using the same architect and renderings of the hotel show similar floor-to-ceiling windows of its other hotels -a signature trademark), this 86-room property is set to be the most exciting opening in NYC this year.
21c Museum Hotel – Lexington, Kentucky
Opened February 2016.
I have been fascinated the contemporary art gallery/boutique hotel combination concept every since our wonderful stay at 21c Museum Hotel in nearby Louisville and G-d knows Lexington (where the Keeneland Race Track and all those bucolic horse farms of past and future champions can be found) could use a new hotel. I have been waiting impatiently for this hotel opening so I can dust off my Derby hat from 2001 and grab a mint julep for the Spring meets.  The owners like to select historic buildings to house their hotels (there are now six locations in the family) and this one is no different: the 88-room hotel is located in downtown Lexington's historic Fayette National Bank Building, the city's first skyscraper originally designed by famed New York architecture firm, McKim, Mead & White. In addition to 7,000 feet of exhibition space to house rotating contemporary art exhibitions, there will be a new restaurant, LockBox, in a nod to the building's past.
Europe
Opening Summer 2016.
With sister hotel Le Sereno in St. Barths, you just know this pick located in gorgeous Lake Como is going to be stylish and exclusive. The 34-room ultra-luxury boutique hotel, located on the lake's eastern shoreline, is sure to have stunning views over the lake and mountains. Private docks will enable guests to have the option to arrive George Clooney-style (he and Amal are neighbors) by boat while a traditional wooden vaporina (designed by world renowned designer Patricia Urquiola who also designed the hotel interiors) will transport guests all over the lake. Secluded gardens, a 60-foot infinity pool and a terrace restaurant, Il Sereno sitting directly on the water caps it all off. View availability, rates and special Virtuoso amenities here.
Le Crillon & Ritz – Paris, France
We never had a list where we didn't feature a new hotel in Paris so we won't stop now. What are the chances of two of the most iconic and majestic hotels in Paris coming out of massive renovations and opening the same month (well, slim. After a fire on the top floor of the Ritz in January, the hotel announced its opening is pushed back until June)? For us, it's a tie. Expect a lot of fanfare this Spring and Summer for both openings.
Opening Summer 2016.
The iconic hotel been closed for two years (it seems longer, doesn't it?) for a mass renovation after Rosewood Hotels took over management of it. The Crillon first opened its doors as a hotel in 1909 in a building that dates back to1758(!) on the Place de la Concorde, at the foot of the Champs Elysées. The much-needed restoration will bring the neoclassical palace to the 21st century with contemporary touches while still staying 'faithful to its character'. Anticipate more spacious guest rooms and suites (with modern touches), a subterranean pool, a spa and an array of new restaurants and bars. Last time we stopped by to visit for a drink at the bar, we were denied entry as a 'non-guest' so lets hope they will be a bit more friendly this go around.
After a 3-year restoration, the legendary hotel on Place Vendôme is re-opening with the mantra that 'less is more'. Meaning fewer but more spacious rooms. In addition to 71 suites and 71 guest rooms, the renovated Ritz will feature three restaurants, three bars (including famed Bar Hemingway), gardens and terraces with retractable roofs and a swimming pool. The hotel is now taking reservations for March 14th and beyond – visit here for Virtuoso amenities, rates and availability. 1/21 Update: A fire on the top floor  on 1/19 has delayed the opening of the hotel from March to June 2016.
Adventures by Disney Danube River Cruise
Cruises debut July 2016.
Many people are still not familiar with Adventures By Disney – the arm of Disney brand that has been planning immersive family adventures for over 10 years immersive adventures in 30 destinations – without a Disney character in sight!  These family run tours have a lot going for it with incredible itineraries, exclusive programming, and lots of flexible options (translating to some adult downtime and opportunity to go out on your own). This year ABD debuts its first ever river cruise, riding on the new emerging trend of river cruising. What's the appeal? It's an easy (your trip is all-inclusive) and unique way to tour several destinations and see hard-to-reach sites without the hassle of packing and unpacking. The brand new Amaviola ship (from AmaWaterways) makes its debut with several exclusive 7-night ABD sailings this summer up and down the Danube River. Designed specifically for families and featuring the most advanced design of any river cruise vessel currently in operation, the Amaviola has a heated pool with swim-up bar, spacious staterooms (most with balconies) with Wifi along with a fleet of bicycles for excursions.
The 158-passenger ship makes stops with unique family-oriented activities in Vienna, Salzburg, Budapest and more. While this summer's sailings are already sold out, they are accepting waitlists.  After just getting off the waitlist ourselves, we will be happily be reporting from the 7/20 cruise this summer!
Kakslauttanen Arctic Resort, Finland 
New igloos open since December 2015.
These accommodations take the prize for coolest digs ever.  While this remote resort in the tiny Finnish town of Saariselka (150 miles north of the Arctic Circle) is not new, its addition of 16 Kelo-glass igloos are. Located in the West Village of the resort, these new igloos offer the warmth of the resort's cabins (through new Kelo wood) but provide spectacular views of the Northern Lights through thermal glass that never frosts…even when it is 40 degrees below outside. Yes, its certainly a hump to get to but the reward is that you get to see one of the nature's most stunning phenomenons – enough to awe even the most jaded traveler.  The Northern Lights can be seen 200 nights year (August to April). The new igloos come with a private sauna, kitchenette, fireplace and bedroom.
Caribbean & Hawaii
Opening November 2016.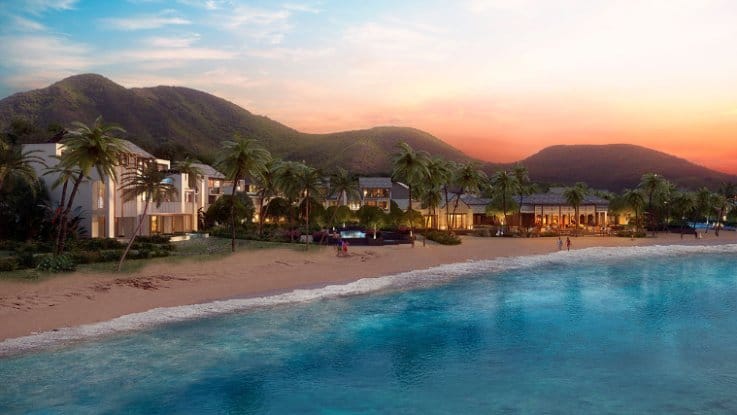 The Park Hyatt in St. Kitts is on everyone's list (including Vogue and the NY Post). It's on ours too and for good reason: It's the first Park Hyatt in the Caribbean and located on a gorgeous island fairly untouched by development. The 125-room hotel is set along the beautiful beaches of Christophe Harbour's Banana Bay and overlooks The Narrows, a narrow 3-mile strait that separates the island from Nevis. The resort will have 125 guestrooms, with many suites offering individual rooftop pools and spectacular views of Nevis. What's best is there are direct flights from JFK to get there!  To check availability, rates and Virtuoso amenities for next winter, visit here.
Opened February 1, 2016.
Opening just one year after the re-opening of the Malliouhana, Zemi Beach will be the first new hotel on Anguilla to open in over six years. Located on a beautiful 1,000-foot powdery beach on Shoal Bay beach (the only hotel on this stretch), this boutique hotel is ideal for discerning families. 69 spacious accommodations will be available starting February 1 and will all have sea views (many with private terraces and plunge pools). Add along a 4,000 square foot Thai-inspired spa, and a variety of bars and restaurants, much needed on this side of the island. The hotel will have 129 rooms (including 50 residences that will be part of a rental program) by the end of 2016. Right up our speed.
Bahama House Inn – Harbour Island, Bahamas
Opened February 2016.
Harbour Island, located on the Northeast coast of Eleuthera Island and famous for its pink sands and turquoise waters, is one place I have been longing to check out. Checking out Amanda Brooks and Nate Berkus' Instagrams from the island over the winter holidays makes me want to go even more.  The Colonial beach house, Bahama House Inn, will be the newest addition to the portfolio of The Eleven Experience,  a travel company founded in 2011 that combines fully staffed luxury lodging with outdoor excursions in remote destinations (others are in locales such as Crested Butte, the French Alps, and Amsterdam). A customized itinerary is developed for every stay.  Perfect for folks looking for plenty of activities (bone fishing and scuba diving, for example) but want to be coddled at the same time. 
Four Seasons Resort, Lanai Hawaii
Opening March 2016 (perhaps earlier). 
It is difficult not to include at least one Four Seasons hotel on our list as new hotels seem to pop up as fast as Donald Trump's insults – just take a look at the list of upcoming openings here. Our pick of the openings this year is actually a re-opening: The Four Seasons Lanai, formerly known as Four Seasons Manele Bay. Following a multi-million dollar transformation since last May, Four Seasons Resort Lanai will re-open on the Hawaiian island just nine miles from Maui. The comprehensive lobby-to-roof renovation features 217 redesigned guest rooms including 51 suites, newly refurbished lobbies, restaurants including NOBU Lanai and ONE FORTY, American Steak, two spas and a luxury transfer fleet to get you back and forth. To book this hotel (as well as other Four Season properties including the new Oahu property opening June 2016) and receive Virtuoso amenities, visit here.
Africa
Opening July 2016.
6 luxurious tents. A 77,000 acre private concession in the wild Okavango Delta in Botswana. Sound divine? We agree. The newly revamped Duba Plains Camp, outfitted by National Geographic filmmakers and Great Plains Conservation co-founders Beverly & Dereck Joubert, will be opening this summer. And like their other five camps in Kenya and Botswana, we expect it to be nothing less than incredible (especially if you have the privilege of being there when the Jouberts are in residence). Their Mara Plains Camp in Kenya, where we stayed a few years ago, remains one of our favorite tented camps of all time. Accommodating just 12 guests at any one time, this expedition camp takes over as a high-end, exclusive safari from the previous Duba Plains camp site. A new expedition camp will also open on April 3.
Other Notable Openings:
Six Senses Residences, Courcheval France 
Opened December 2015.
This is the first hotel project in Europe for five star brand Six Senses which typically operates its luxury resorts throughout Asia.  Located in the heart of the world-famous ski resort, the newly opened resort features 53 beautifully styled apartments, a Six Senses Spa, and an exclusive private ski-in-ski-out concierge service, to name a few. The gorgeous interiors blend have a contemporary-meets-Alpine mountain style vibe – timber walls and robust beams, stone and clay flooring complemented by custom-made furniture and local art. Simply stunning.
Opening sometime in 2016.
Adding to its growing portfolio of 'houses' in  New York City, Istanbul, London, Cotswolds and Chicago, Soho House has Barcelona next on the list. Originally due to open in 2014, there have been quite a few delays on this property but we are still eager for the arrival of the 60-room, hotel and private club in Plaza Duc de Medinaceli. Housed in a six-story 19th-century building, everything will revolve around a glass atrium. Keep you posted on this one.
Four Seasons Hotel, Casablanca
December 2015.
Because there are too many hotels in Marrakesh that we lost count. Casablanca, the White City, sounds more interesting to us (plus it's a direct flight). The newly opened 186-room hotel is just 10 minutes from city center and  features ultra-spacious guest rooms, including 29 suites – most with private balconies overlooking the Atlantic ocean or gardens. Combine it with the Four Seasons Marrakech for a full Four Seasons Moroccan experience.