Hello 2017! It is a New Year and with it comes Inviato's annual list: the hotel openings and re-openings in 2017 that intrigue us the most. There were so many exciting ones to report on last year's list (you can view the hotels on our 2016 list here). We were fortunate to be able to visit two on that list and plan to be visiting more in 2017. The places to visit only seems to get longer not shorter each year and so many of them I want to revisit again.
Over the past month, it seems like every magazine or website has published a new list of their hotel favorites for the year. I culled through them all, devoured all the trade news, and spoke to top luxury agents and hotels. Essentially, I did the research and stripped it down to bring you the places that, in my subjective opinion, are the most fascinating. Some are classics that are opening their doors again after extensive renovations (Hotel Lungarno, Little Dix Bay, and Hotel Eden to name a few) while others are opening for the very first time.
In no particular order here are our favorite top 20 hotel openings in 2017 to keep your eyes on:
EUROPE
Hotel Eden  – Rome
Opening April 2017.
After an extensive 18 month renovation, the historic 128-year old Hotel Eden in the heart of Rome will be reopening its doors this Spring. The Dorchester Collection hotel group has taken over this classic hotel and there has been quite the anticipation for this opening. Everything has been renovated – from the 98 guestrooms and suites to the rooftop restaurant, La Terrazzo dell'Eden, which offers stupendous panoramic views of the Eternal City. A new spa has been added as well.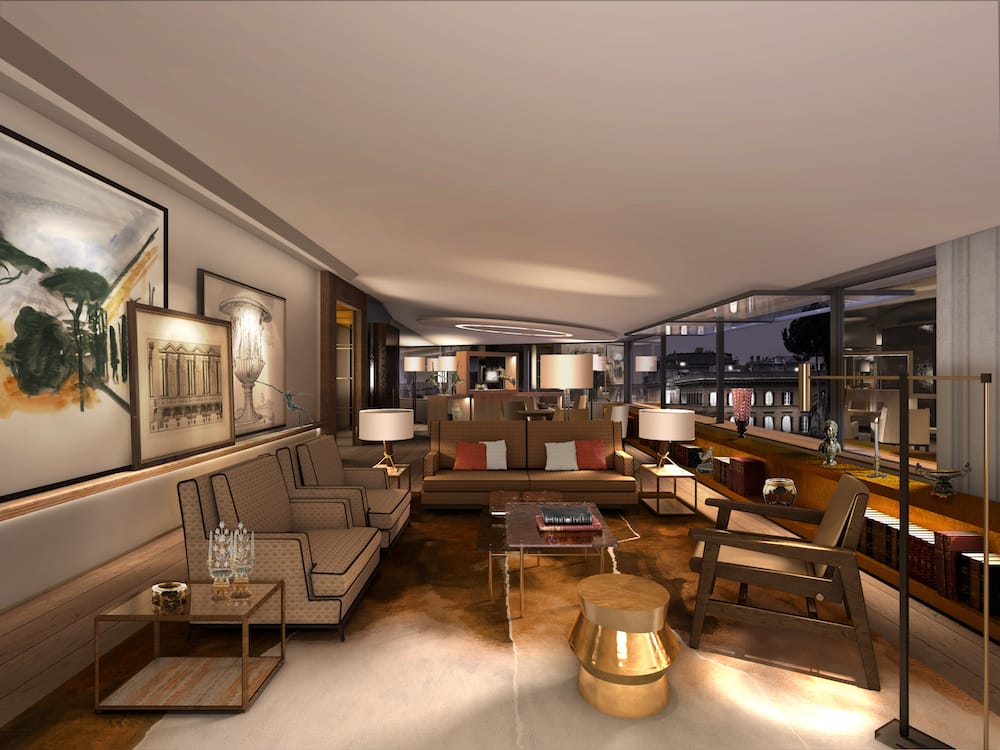 Four Seasons Ten Trinity Square and The Ned – London
Opening January 26th and Spring 2017, respectively. 
There are so many wonderful hotels in London to choose from already, what's two more?
The 100-room Four Seasons at Ten Trinity Square, housed in the former imposing beaux-arts headquarters of Port of London Authority, is sure to please any Four Seasons aficionado. The hotel, located near the Tower Bridge, opens late January 26 with three restaurants and an 18,000 square foot spa. It will surely be a great addition to the London hotel scene.

Even more exciting is the Spring opening of The Ned. It would take a lot to divert me from my perennial favorites – Brown's Hotel in Mayfair or Ham Yard in Chelsea – but this one has caught my attention. This new hotel and club is by the folks behind the Soho House Hotels in partnership with Sydell Group. Housed in the former impressive Midland Bank Headquarters, The Ned will have 252 guest rooms, nine (yes nine – including a Cecconi's!) restaurants, pools (again, plural), a spa and hammam. Oh, and there will be a bar in the vault that inspired the James Bond film Goldfinger (the Fort Knox scenes for any Jane Bond fans out there).
Hoxton – Paris 
Opening Spring 2017. 
Most of the Paris hotel buzz this year will surely be focused on the long-awaited opening of Le Crillon, closed since 2013 and opening sometime this summer. But I've not been a fan of theirs after an occurrence with their staff that was so rude to us a few years ago when we stopped by for tea. I'm more focused on the opening of the newish hotel brand (since 2006) of unique boutique hotels, Hoxton Hotels which has opened hotels recently in Amsterdam and London. Hoxton Paris (another hotel is coming this year in NYC) will be located in the city's 2nd arrondissement in a 16th Century building that was designed by a counsellor to King Louis XIV. The Hoxton will have 172 guest rooms, a restaurant, speakeasy, and a café-cum-tabac. This opening has already generated a buzz among the hip crowd looking for someplace different to stay.
Hotel Lutetia – Paris
Opening Sometime in 2017. 
I'm more of a Left Bank than Right Bank kind of girl and particularly excited of the transformation of the only 'palace' hotel on Left Bank – the historic Beaux-Arts Hotel Lutetia on Boulevard Raspail. The folks of The Set hotels have taken it over (they own the Conservatorium in Amsterdam and Cafe Royal in London so let your imagination go with the kind of transformation you might expect!) and have been restoring it top to bottom over three years. Everything is getting a major overhaul along with the addition of a courtyard and spa with pool. I can't wait to check this one out!
Almanac –  Barcelona
Opening Summer 2017.
Opening in Barcelona this summer (followed by Vienna and Prague), this new design-oriented and stylish boutique hotel brand is coming off the heels of another recent hotel opening in Barcelona, the Cotton House hotel. Located on the Gran Via de les Corts Catalans, Almanac will have 92 rooms and suites, a rooftop pool and lounge and an onsite mediterranean brasserie, Linia.
Opening June 2017.
A long-time Florentine favorite among many for its style, location (ideally located along the Arno river) and ambience, Hotel Lungarno reopens this summer after extensive renovations.  All public areas will be fully renovated along with a new car drop off area. Many of the rooms will be redesigned with a more contemporary look, while others will keep a more traditional style. Let them know which you prefer when booking!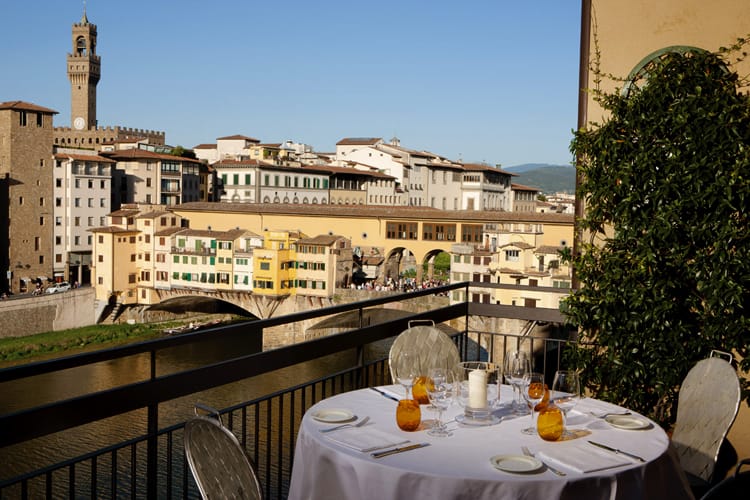 Opening September 2017. 
I have been yearning to visit Adare Manor since I was a kid – this place is horse heaven! Coming off an 18-month multi-million dollar renovation, this 19th century net-gothic manor will open in September with a revitalizing spa, a new swimming pool, a new cinema, an entire new wing of luxurious bedrooms and a championship golf course.  Couple this with the recently renovated Ashford Castle for a trip to Ireland this year – you can't go wrong!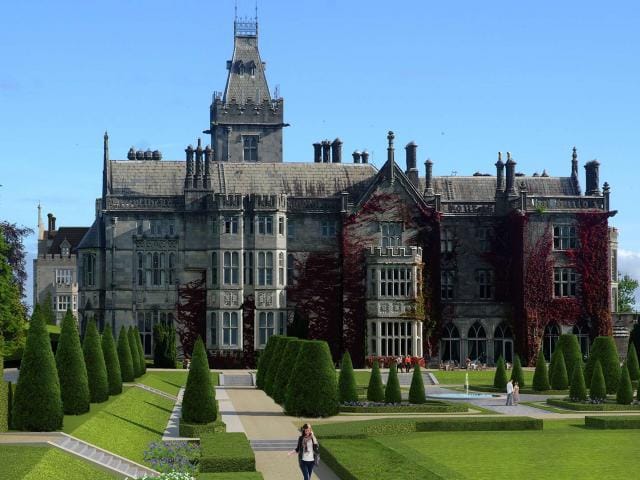 AFRICA
Silo Hotel – Cape Town, South Africa
Opening March 2017. 
This luxury 11-story hotel will occupy the elevator tower of a 90-year-old grain-storage complex on the Victoria & Albert Waterfront, sharing the space with a new contemporary art museum. The 18-foot spectacular geometric windows from Silo's 28 rooms and suites (along with the rooftop pool, restaurant and bar) featuring views of the ocean, city and Table Mountain really set this place apart from others in Cape Town.
Duba Plains –  Botswana
Opening March 1, 2017.
Having already experienced two of Great Plains Conservation camps in Kenya, Mara Plains and Ol Donyo, I am looking forward to visiting the new Duba Plains camp in Botswana sometime in the short-term future.
Built on the site of the old dismantled camp of the same name, Duba Plains promises to be like no other in the Okavango Delta. The camp will hold five spacious guest tents, plus a two bedroom tented suite, each with private plunge pools, rosewood decks, inside and outside showers and bath. Canon professional camera equipment and Swarovski binoculars are yours during your stay so no need to pack heavy. The central mess tent will have a private and communal dining areas, an interactive show-kitchen, wine cellar, library and media room. The outside deck will be the camp's focal point, with a fire pit, day beds and dining overlooking the water. One word: Divine.
Bisate Lodge in Rwanda
Opening June 2017. 
When I was in Rwanda just less than 2 years ago, the only choices near Volcanoes National Park (where you go to see the gorillas) were Volcanoes Virunga Lodge and Sabinyo Silverback Lodge  (I stayed at the latter, which I was very pleased with – read the review here). I know Bisate Lodge will take lodging in Rwanda to whole new level as Wildernesss Safaris, who will run the lodge, is a top-class operation with a local, conservation-centric travel approach.  Opening in June, the Lodge will have six thatched villas set inside a eroded volcano cone surrounded by forest. The lodge will be partnering with farm owners to rehabilitate gorilla habitats right next to Volcanoes National Park.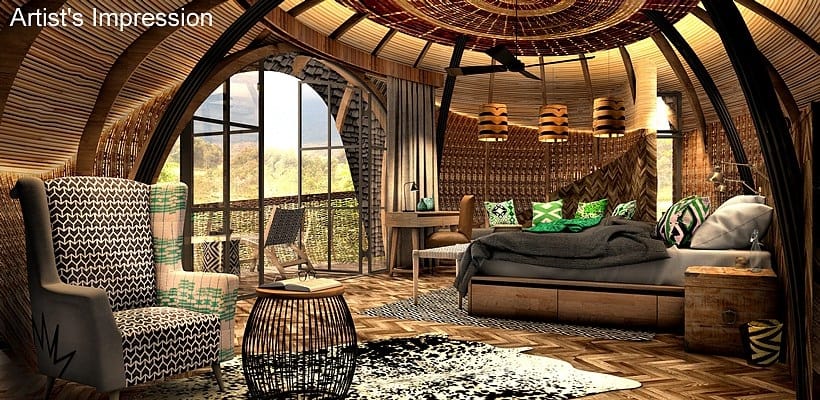 CENTRAL AMERICA/CUBA/MEXICO/CARIBBEAN
Inglaterra – Cuba 
Opening March 2017.
Cuba may be open for tourists but still notably lacks any 4-5 star properties. Travelers yearning to take this destination off their bucket list will be pleased to hear that the first American luxury property will debut in Cuba this Spring. The iconic 83-room Inglaterra (operating as a hotel since 1875 makes it the oldest hotel in Cuba) will reopen as a Starwood luxury collection property under the same name offering guests true luxury experience in a historic colonial-style building. The location of this historic Old Havana hotel – opposite Parque Central and a minute's walk from the Gran Teatro de La Habana – could not be more ideal.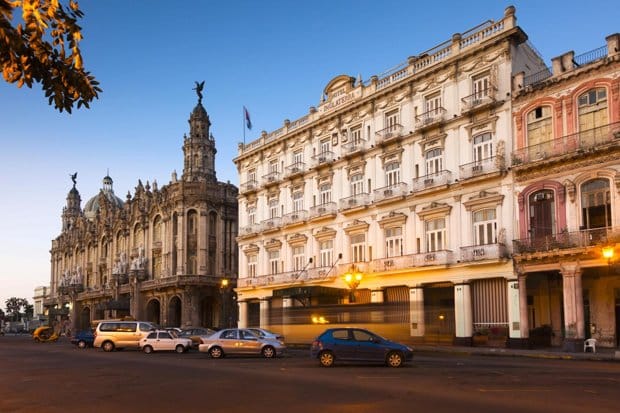 It'zana – Belize
Opening late Spring, 2017. 
I have had my eye on this one newcomer for a while. Slated for a soft opening in Spring, It'zana will be best to visit in the Fall when both the resort and residences will all be fully finished. Located near the beach town of Placencia on the Eastern tip of Belize, this 'retreat' will have a bohemian look and feel paired with amazing amenities: a sea-to-table restaurant, pool, roof deck, rum bar and library will open in April along with the first 20 of its beach-chic rooms and penthouses. By Fall, another 27 suites and loft cottages, plus 47 larger villas residences (for sale now)  along the lagoon or beach should be completed. All this just feet away from the world's 2nd largest coral reef.
Auberge Chileno Bay – Cabo San Lucas 
Opening February 2017.
Auberge Resorts will debut their next major resort opening in Cabo San Lucas this Spring. Chileno Bay will have 60 guest rooms and 32 two-four bedroom villas, a three-tiered infinity pool, taco and tequila beach bar and a water sports center built into a beachside cave on Cabo's only year-round swimmable beach. There are some great opening offers from February on in case anyone is still looking to book something for Spring Break.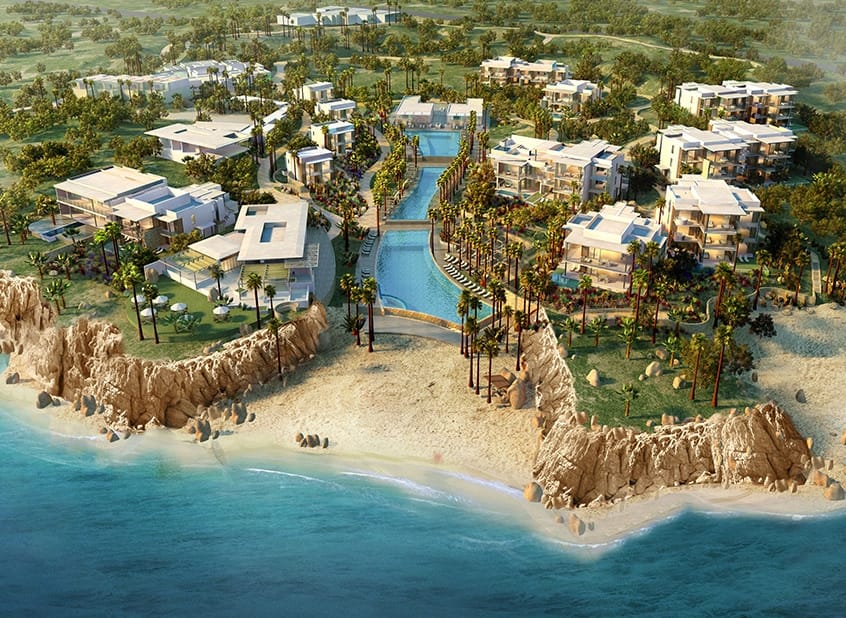 Ariel Sands – Bermuda
Opening Spring 2017. 
Bermuda always seems to be overlooked as a destination in my opinion and the properties have been pretty unexciting until now. Word is many hotel properties, such as the Hamilton Princess are renovating to entice travelers back to this quaint island. Worth a look at is Ariel Sands which Actors Michael Douglas and his wife Catherine Zeta Jones are undertaking a complete restoration of the former Ariel Sands resort. Plans show that the new resort will have 26 two and three bedroom cottages (buyers of cottages can put them into a rental pool) and 28 luxury suites. Combining the traditional architecture of Bermuda with modern amenities, the resort will have an ocean-front restaurant, spa, restored beach and salt-water tidal pools with an adjoining beach club.  It's sure to have some celebrity power.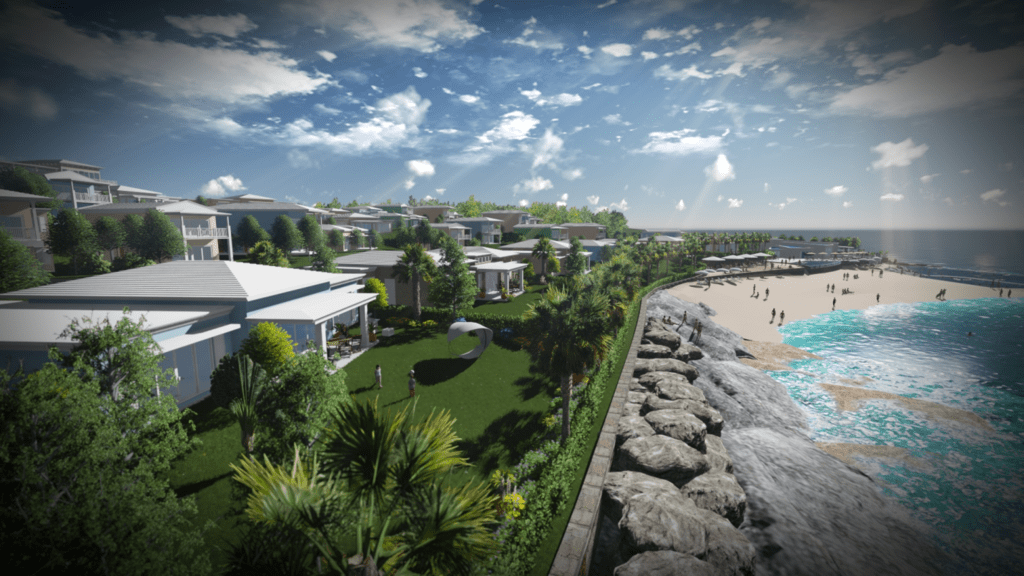 Rosewood Little Dix Bay – British Virgin Islands. 
Opening December 2017. 
Rosewood's Little Dix Bay – a timeless resort on the island of Virgin Gorda with a fiercely loyal clientele – will be reopening after a complete renovation since May 2016 and be open in time for the 2017 festive season. The current renovation is the resort's biggest upgrade since it was founded by Laurence Rockefeller in 1964. What to expect?  New amenities, and services are promised in addition to a re-built Beach Grill and fully renovated Sugar Mill and the Pavilion restaurants.  The renovation will reduce the number of rooms at the resort from 95 to 79 but will include two Beach Houses and new Two Bedroom Suites with direct beach access.  On the western side of the resort, seven new One Bedroom Suites with plunge pools will also be added.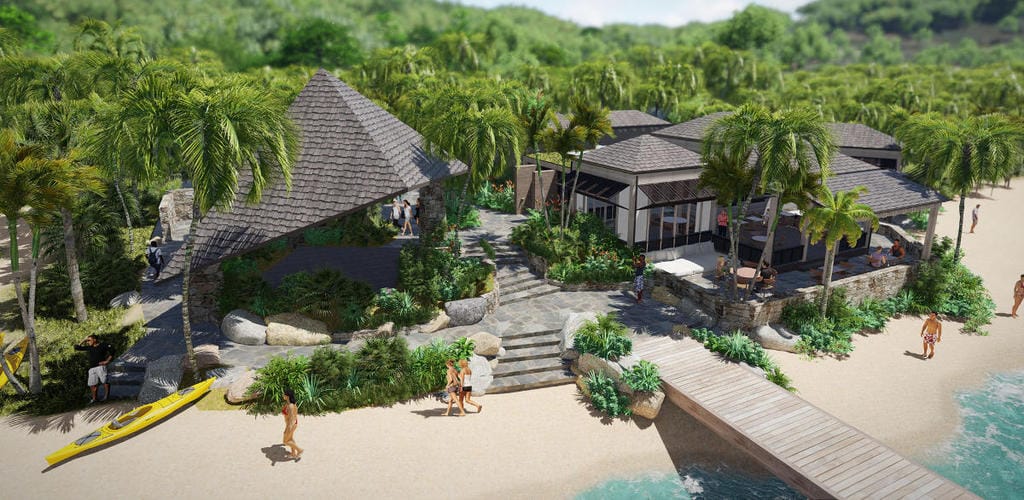 United States 
Our favorite openings in the U.S. all happen to be in the state of California:
Las Alcobas – Napa Valley, California 
Opening January 27, 2017.
Sure to be the talk of Napa, this new hotel that will be part of the Starwood's luxury collection is ideally located off Main Street, in the heart of the charming town of St. Helena.  The new property, housed in an 1907 Georgian style mansion,  will have 68 rooms and suites, most with a beautiful outdoor terrace and fireplaces and vineyard views of neighboring Beringer winery (interestingly, few hotel properties in Napa have views of vineyards). Las Alcobas will also feature an on-site restaurant, Acacia House, a 3,500 square foot spa and wellness center. Check the website for special opening rates.
Waldorf Astoria Beverly Hills, California
Opening June 2017. 
A new property will make its way into this tony hood to shake up the other 5-star properties, such as the Beverly Hills Hotel, Montage and Peninsula. The 170-room 12-story Waldorf Astoria is scheduled to open in April on the corner of Wilshire and Santa Monica (across from the famous Electric Fountain and in front of the Beverly Hilton). Touted as an 'urban oasis', the hotel will have a 5,000 square foot La Prairie Spa, a premier restaurant featuring Michelin chef Jean-Georges Vongerichten and rooftop pool and lounge.  Reservations are being accepted already with lots of Virtuoso-exclusive amenities and opening offers.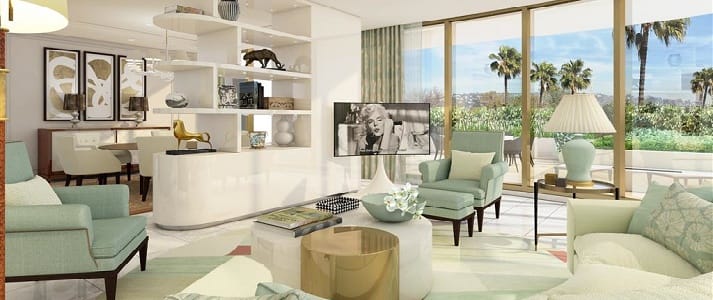 Pendry Hotel – San Diego, California
Opening January 2017. 
From the founders of Montage Resorts, a new hotel brand – Pendry Hotels – has arrived on the scene combining modern, swanky design, excellent service and lower price points to appeal to a new generation of energetic and savvy luxury travelers. In sum, a hipper version of the Montage Resorts we all know and love.  The first hotel and flagship of the new brand opens this month in San Diego's historic gaslamp district. There will be 317 rooms including 36 suites, six restaurants and bars (Nason's beer hall serving local craft beers and comfort food, all-day eatery Provisional Kitchen), a nightclub and a rooftop pool. A second Pendry Hotel is planned for Baltimore in February with more to follow in secondary urban markets.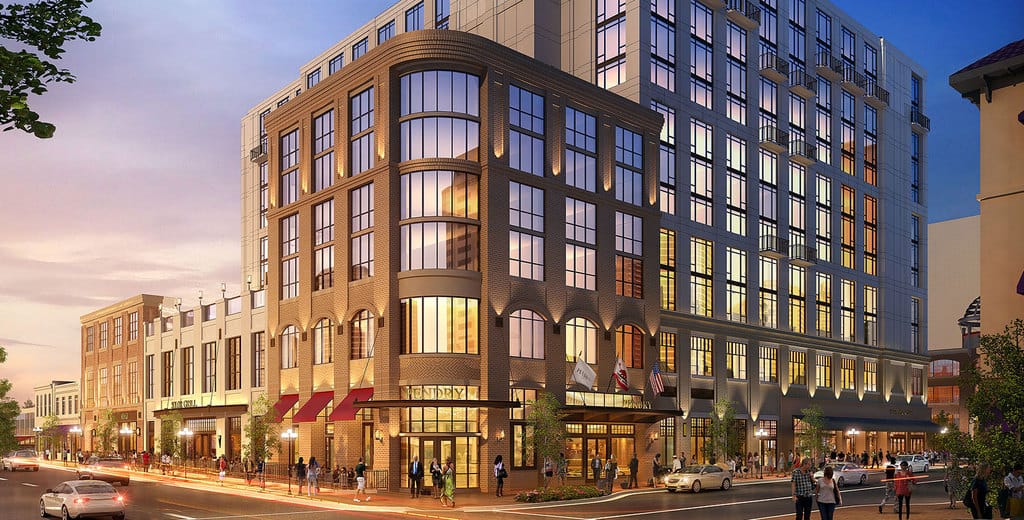 MIDDLE EAST
W Hotel – Tel Aviv, Israel
Opening May 1 2017.  
We will be heading to Israel this Spring but sadly too early to check out this new hotel opening in May in Tel Aviv.  The new 127-room W Hotel and 32 Residences in the ancient district and seaside port of Jaffa occupies a former French convent and hospital. Apparently, 2,000-year-old historic foundations were discovered during the construction of the public spaces. While the guest rooms are located in the main building, all residences will be located in a newly constructed wing adjacent to the main building with a private entrance. An ultra-minimalist design that is the signature style of W hotels is expected while keeping the architectural integrity of the building, blending old (vaulted ceilings and stained glass windows from the old chapel, for example) and new throughout.
ASIA
Rosewood Phnom Penh – Cambodia 
Opening Sometime in 2017.  
This new Rosewood property will occupy the top 14 floors of the Vattanac Capital Tower. With 175 rooms and suites, the ultra-luxurious Phnom Penh will be one of the largest hotels in the city. A 120-seat bistro, lounge, two specialty restaurants and an outdoor sky bar is planned. Also expected on property is a spa, swimming pool and a fitness center.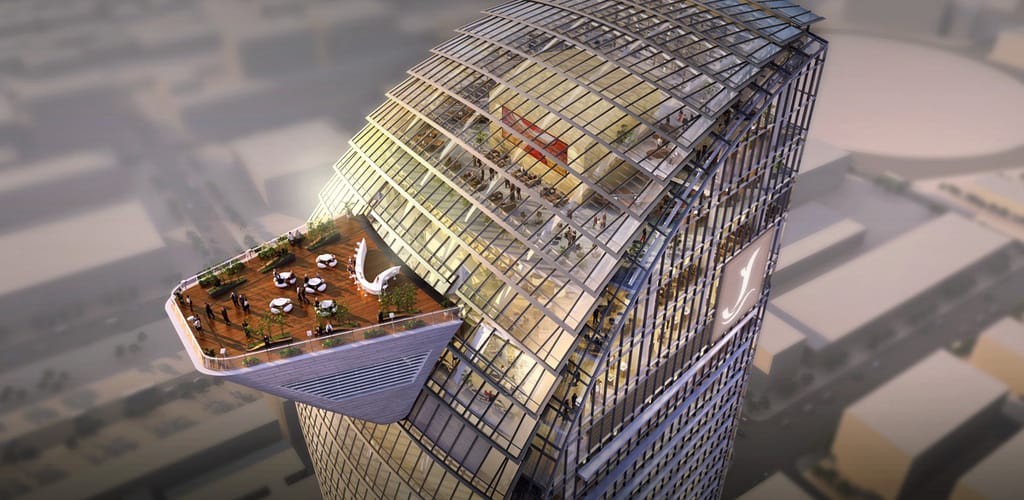 2016 ANTICIPATED OPENINGS DELAYED TO 2017
Late Spring 2017.
Good things come to those who wait.  This resort was on our annual list for 2016 (and we were booked to check it out in March) but there have been a few delays of this much-anticipated opening which will now be in the late Spring. This is the first Park Hyatt in the Caribbean and the resort is located on a gorgeous island fairly untouched by development. The 125-room hotel is set along the beautiful beaches of Christophe Harbour's Banana Bay and overlooks The Narrows, a narrow 3-mile strait that separates the island from Nevis. The resort will have 125 guestrooms, with many suites offering individual rooftop pools and spectacular views of Nevis. What's best is there are direct flights from JFK to get there!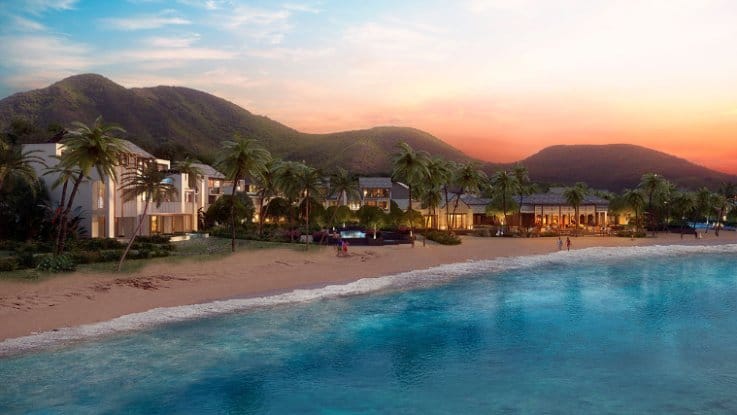 The Whitby, New York
Opening February 27, 2017.
This is the 9th Firmdale hotel property, the 2nd in the U.S. (and New York. The first is the Crosby Street Hotel in Soho), was also on our 2016 favorites list, but a few delays has now moved the opening of The Whitby to a firm opening date in late February. With Kit Kemp, co-owner and Design Director of Firmdale once again at the helm designing all the public spaces and rooms, I can't wait to see what she whips up here with her trademark mix of colors and patterns. The 16-floor hotel will have 86 suites (all with their signature floor-to-ceiling windows), a 130-seat cinema, courtyard and all-day Whitby bar and restaurant. The top floor is entirely dedicated to one 2-BR suite. You may have to fight your way through Trump security to get here though – the hotel will be located on 56th and 5th.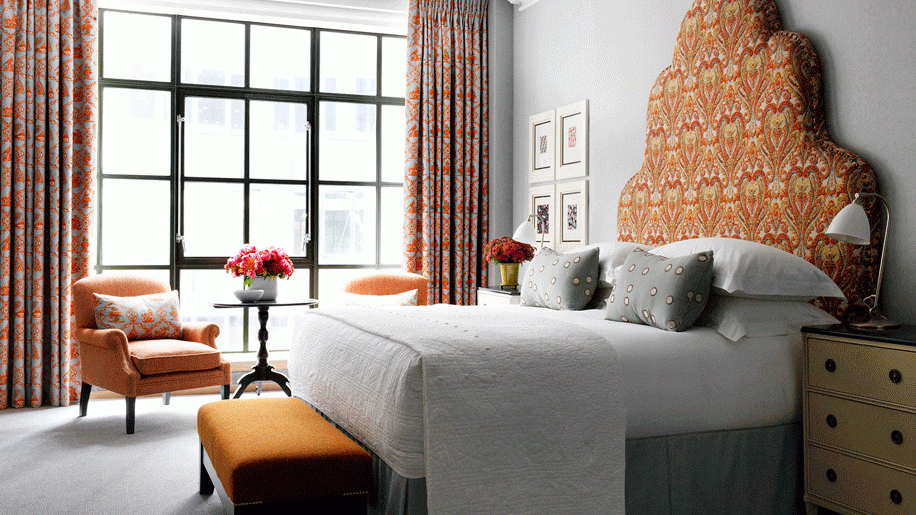 A FEW KEY OTHERS ON THE HORIZON (2018 and beyond): 
One & Only Mandarina, Riviera Nayarit 
December 2018
Puerto Vallarta, once known for day-trippers from mammoth-size cruise ships (remember Love Boat?) and honeymooners, is coming back with a vengeance. A new One and Only resort (its 2nd resort in Mexico. The other is the Palmilla in Cabo San Lucas) is planned for Riviera Nayarit, just north of Puerto Vallarta in 2018. The resort will offer approximately 145 luxurious villas as well as private residential estates.
Hotel Ajax, Telluride 
Opening August 2018. 
There is not a lot of information just yet on the new Starwood property coming to the ski town of Telluride but when it does open, it should be a much welcome addition to the ski town. In addition to the Hotel Ajax, there will be 11 penthouses for purchase occupying the top two floors. Planned is an infinity pool, rooftop bar and a chef-driven restaurant.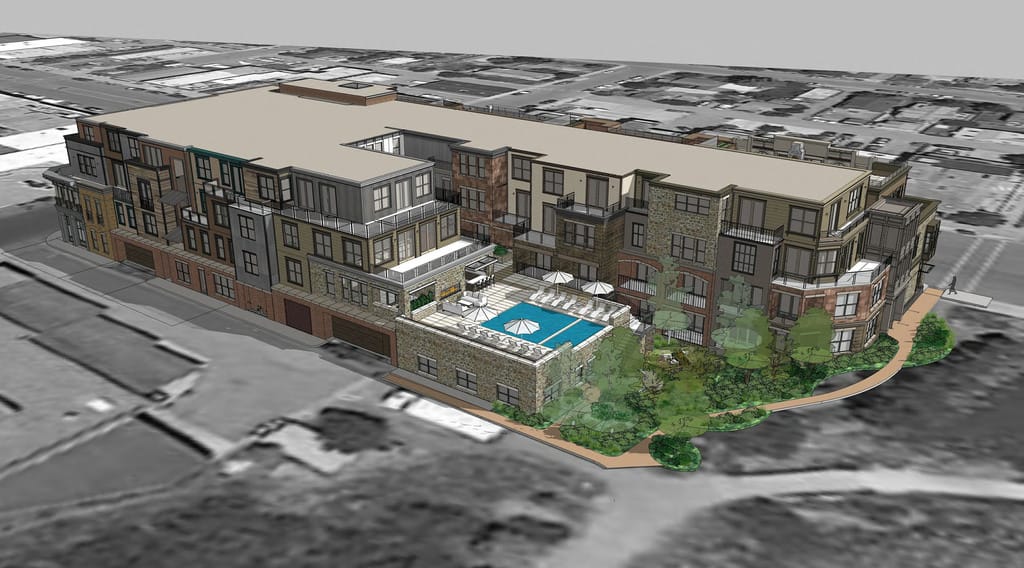 Montage, Cabo San Lucas
Opening Early 2018.
Montage Resorts opens its sixth resort in Cabo San Lucas and, if similar to its other properties, it will likely be the most luxurious property in an area already filled with some of the most beautiful resorts in the world such as Las Ventanas, One & Only Palmilla, and Esperanza. The resort will be located on the former site of the Twin Dolphin resort where I stayed over 15 years ago and I can honestly say that it is on one the most beautiful beaches in Los Cabos. The new Montage resort will feature 122 spacious guestrooms and suites, along with 52 Montage Residences situated on 39 coastal acres. Luxury amenities will include a full-service spa and fitness center, several restaurants, a 20,000-square-foot main pool, tennis courts (which are few and far between in this area) and of course, its stunning beach!
Four Seasons, Megève France 
Opening December 2018. 
The historic ski village of Megève will be the Four Seasons first mountain destination in Europe. Slated to open in time for the 2018 winter ski season, the mountainside hotel will include the mountainside Four Seasons Hotel Megève as well the conversion of a collection of traditional chalets in the heart of the medieval Mont d'Arbois village. The 55-room Four Seasons will be Megève's first hotel to offer direct access to the Mont d'Arbois slopes.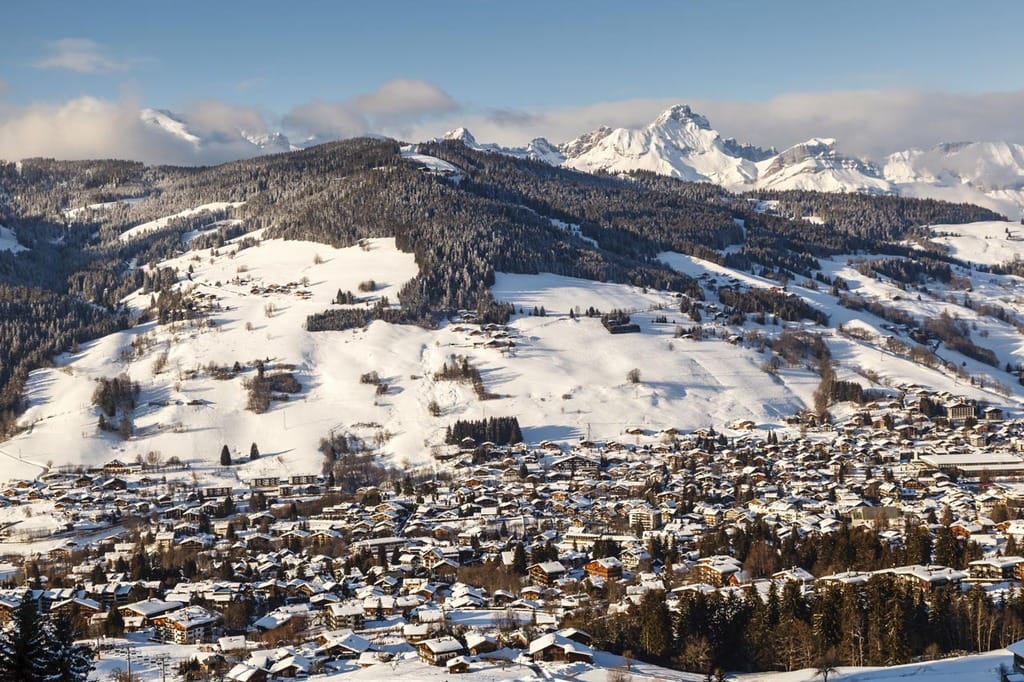 See all our previous annual top hotel lists here and stay tuned for upcoming reviews on Vik Hotels in Uruguay, Four Seasons Hualalai and the new Four Seasons Oahu at Ko Olina, One Hotel in South Beach and more.
2017 Hotels
Virtuoso amenities such as complimentary breakfast, resort credits, upgrades and early check in/late check out are available for many of these hotels. Visit classic.com/inviato to check availability, rates and Virtuoso perks and book online.
Book This Hotel
Why book Virtuoso?
Personalized travel assistance
24/7 online booking
Special rates & exclusive offers
Guaranteed Room upgrade*
Complimentary full American breakfast
Early check-in, Late check-out*
Exclusive on-site amenities (varies by hotel)
* based on availability on time of arrival