When I was planning my family vacation to Israel last year, two different friends highly recommended I take a special culinary tour called Delicious Israel while we were in Tel Aviv. Inbal Baum and I met over email and shortly after, I booked a food tour of Carmel Market with another family we were meeting on our trip. It was truly one of the highlights of our trip (many of the photos below are from our own tour), learning about the history and meaning of many dishes and myriad cultures in Israel, meeting the local merchants, and tasting dishes (you never had hummus until you go to Israel). Everyone in our group had a blast.
I have many fond memories of Israel, but what lingers the most is the food (simple, fresh and delicious. And the bread…OMG) – eating with a bedouin tribe, stopping at road stands, the incredible restaurants (each one better than the next) and of course, our culinary tour.
Meet Delicous Israel's Inbal Baum
Having done quite a few market tours in other countries, what makes the Delicious Israel food tour so special is its owner Inbal Baum, who conducts many of tours herself. Inbal, a former New Yorker with Israeli parents, is truly passionate about what she does, and brings an energy and enthusiasm that is simply contagious. And we love that our kids were participating from the first second without a thought about their iPhones other than to take pictures. Now it is the first thing I put on an Israel itinerary for my clients. Everyone who has taken the tour loves it. The challenge is just getting a slot!
I asked Inbal to share with us some background about Delicious Israel, thoughts on the Israeli food scene and some of her favorite spots to eat (in the markets and restaurants) in Jerusalem and Tel Aviv. Warning:  Do not read this on an empty stomach.
How did your company Delicious Israel get started?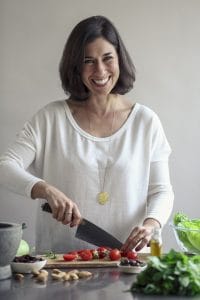 Inbal Baum: About seven years ago, I had a lightbulb moment when an American friend was visiting me in Tel Aviv. As would be the case for any visitor I had in town, we spent the day walking around the city, eating at my fave places, and showing him where I buy my spices, fruits, where I get the best coffee and just soaking in the great people-watching. It was around this point that I had been in Israel for two years, working in the start-up world, and had realized that I was ready to be my own boss. Before moving to Israel, I had worked as an attorney in New York, became a yoga instructor in Mexico, worked in human rights in Geneva. But in all of these career moves, I didn't feel like I was speaking to what my heart wanted.
When my friend casually said to me 'you know people would pay you to show them these local gems' I realized YES, this is what speaks to me. I never thought about food or tourism as career choices, but a food tourism business, specifically in Israel made perfect sense. I love hosting, talking about Israel (especially Israeli food!), writing about food, eating and traveling. Why not combine it all!? And BAM!, just like that, the Delicious Israel food tour was born.
Israel can be seen as a very controversial place, and it may be, but when it comes down to the food, there really is nowhere better in the world. Having travelled extensively, whenever I am abroad, I dream about our cherry tomatoes and how produce actually tastes like the thing you are supposed to be eating. I am truly fortunate that I have made a career of something that I am able to speak about so truthfully and with all of my heart.
What is so special about Carmel and Levinsky markets where you take your clients? Why do you think a food tour should be part of anyone's itinerary, particularly in Israel?
The Carmel Market is a must destination for any visitor to Tel Aviv. It is a relatively small area that captures the magic of generations of food vendors, dating back to the early 1900s and at the same celebrates the trendy hipsters that have now invaded the neighborhood. 
Levinsky Market is fabulous too. Carmel is for sure more visual and hectic but Levinsky is like the Lower East Side 25 years ago. Old school (4th generation places) and also hipster at the same time. It is where the chefs buy their spices.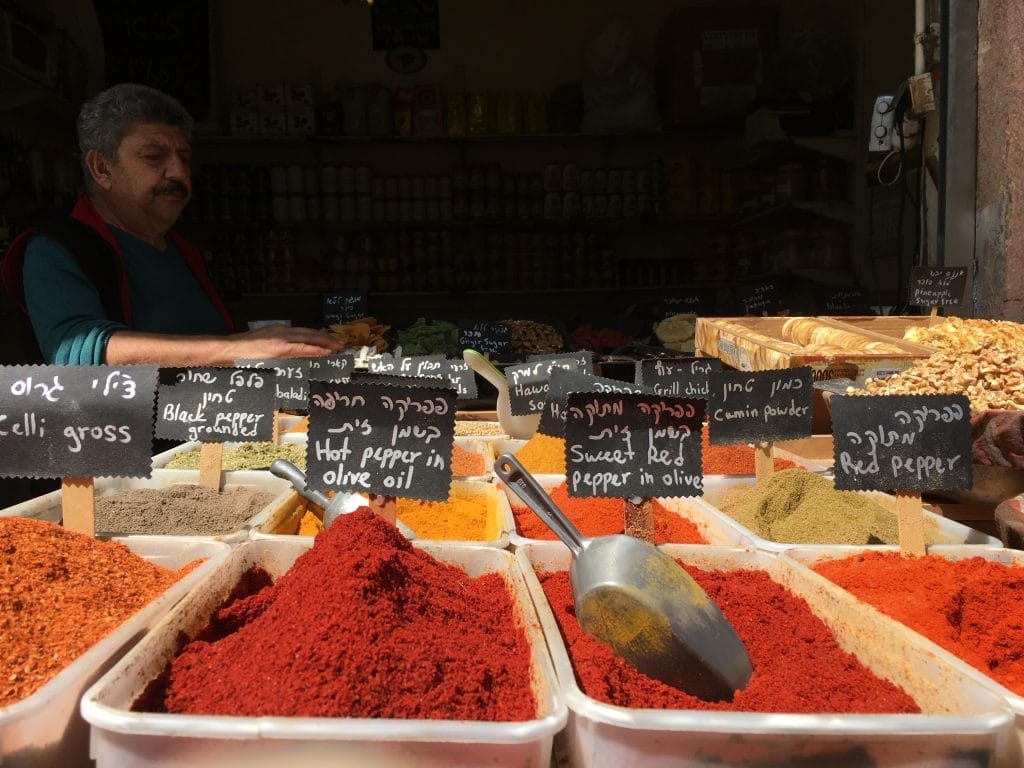 A few years ago, I read a great article in the New York Times about food tours in which the author wrote something that stuck with me, it was along the lines of, 'you can know where to go, but you don't really know what to get.' You may have a great list of places to eat, but there is nothing like having a local guide explain the ins and outs of the history and stories of the area, and to curate the best spots so that you can successfully eat seven things in 2.5 hours that are ALL delicious, and not to feel like you need a four hour nap after.
I have a strong belief that no meal should EVER be wasted on average food. This is true for the food we eat on our tours. There is no room for mistakes and we value that this is part of your very short time visiting our culinary haven. You may not love everything on the tour, but each spot is carefully chosen for its part in the history and growth of the city – and most people do love it. 🙂
Tel Aviv and Jerusalem are now seriously considered some of the top foodie destinations in the world. What is so special about Israeli food?
I think sophisticated food lovers are becoming much less interested in formal (read: stuffy) three-course meals served on white tablecloths with server that calls you Ma'am. What people want to eat today is REAL food. In particular, the foods that are exciting in Israel are the same that are exciting people's palettes (and Instagram feeds) – vegetables, sharing plates, fresh and locally produced cuisine with rustic vibes.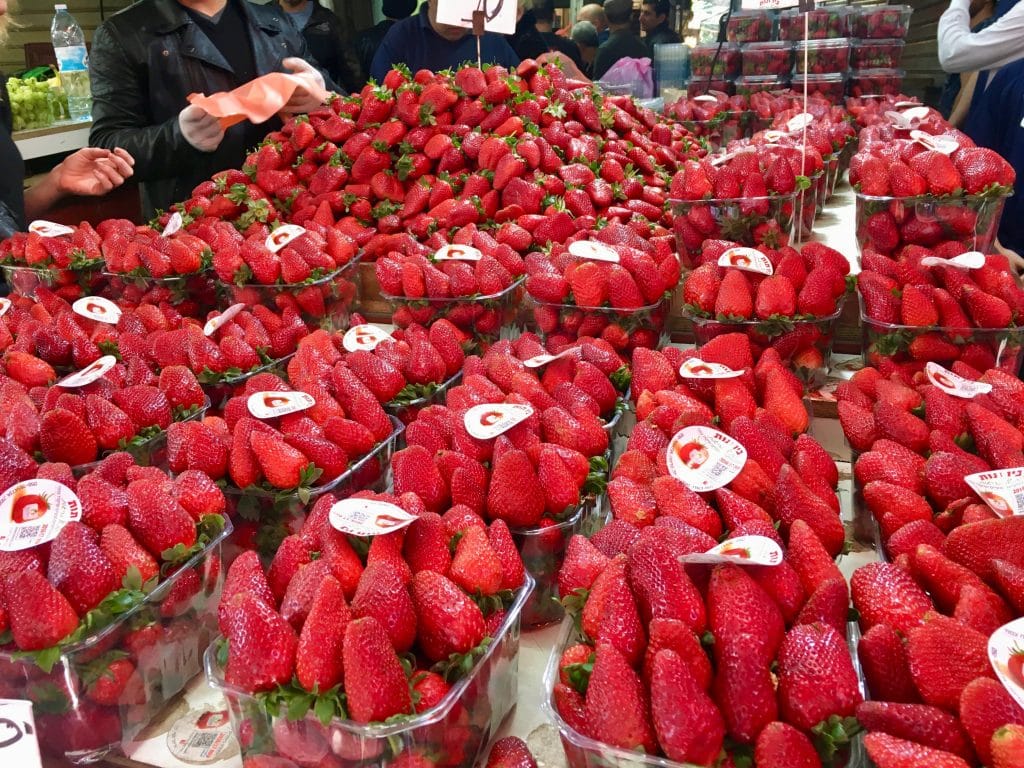 In even the most upscale restaurants in Israel you can show up in your flip flops and no one will look twice. It is hard for me even to come up with places that have white tablecloths. Although the quality is Michelin star level, the environment feels more like home.
Can you share with us some of your favorite spots in the markets?
It is really important to me that no one has an average meal while in Israel. There is no stomach room to be wasted, so I am happy for people to take my recommendations.  The thing is, there are too many great places, so I will just mention a few musts.
My favorite hummus in the Carmel Market is Shlomo & Doron. For a great gourmet meal, market-based meal, HaBasta is your spot. Top it off with ice cream from Arte Gelateria.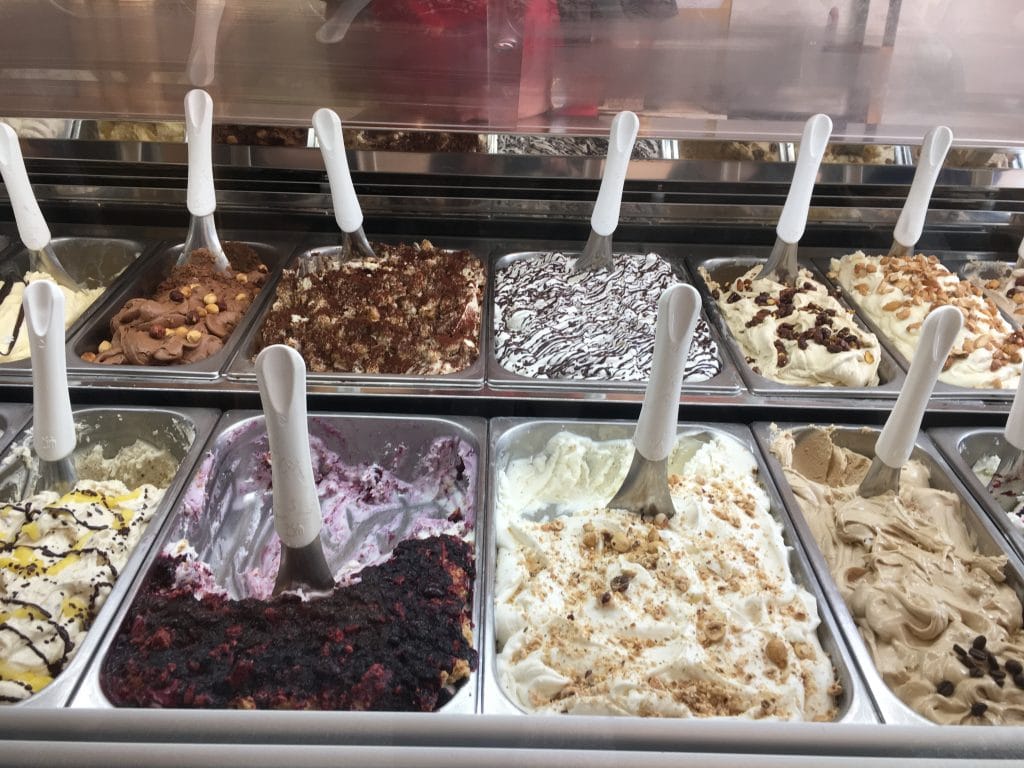 Of course, I have to ask: Any favorite hotels in Jerusalem and Tel Aviv?
I have an obsession with Israeli breakfasts so that taints my choices a bit. In Tel Aviv for luxury, The Norman Tel Aviv is the best option.
If you want a comfortable location that doesn't break the bank (and serves a fantastic breakfast), just up the road is the 65 Hotel. The same area has lots of boutique hotels including the Hotel Montefiore and Rothschild Hotel, which are all superb options.
For Jerusalem, Mamilla Hotel is a chic, boutique hotel in a great location just overlooking the Old City walls. In the center of town, the three Atlas Hotels are always on the top of my list because of their free happy hours!
What are some of your absolute favorite restaurants in Tel Aviv and Jerusalem?
In Tel Aviv, these are my absolute favorite go-tos:
For Lunch: Sabich Tchernikovsky.  A simple Israeli-Iraqi street food stand serving sabich: fried eggplant, hard-boiled eggs, potatoes, and tahini – a perfect combination of flavors.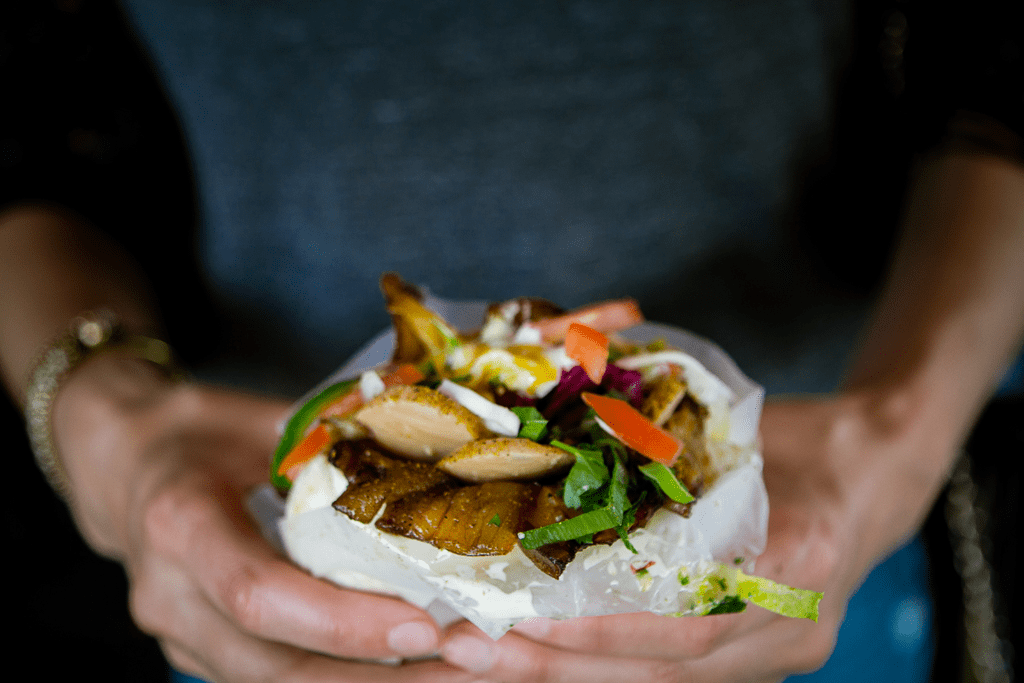 For Dinner: It's a tie between Mashya (the new little sister of Kitchen Market) or Milgo & Milbar, a fun and lively seafood restaurant with open kitchen. 
For Brunch: Claro (only on Saturday) – a preserved wine distillery in the Saro district serving farm-to-table brunch, or the country breakfast from Bucke Café, a little cafe that serves healthy food  and excellent coffee. 
And in Jerusalem:
For Lunch: Azura. Located in the center of Machane Yehudi Market, this restaurant has been serving homemade Middle Eastern food, including Kurdish, Iraqi and Sephardic dishes, since 1952 and known for its amazing hummus.
For Dinner: Yudele. The across-the-street brother of the famous Machaneyehuda restaurant, this is a bit more casual and less committal than the restaurant. The menu is similar and you can also ask to order dishes from the restaurant that may not be on the menu.
For Brunch: Café Kadosh. A family-run cozy cafe, open since 1967 where everything, from the pasta to the bread to the pastries, is made in house and is delicious. 
For a full list of my restaurant recommendations, check out my faves list on our website's blog: Delicious Israel's Top Restaurant Recommendations.
And any favorite bars for cocktails or nightcaps?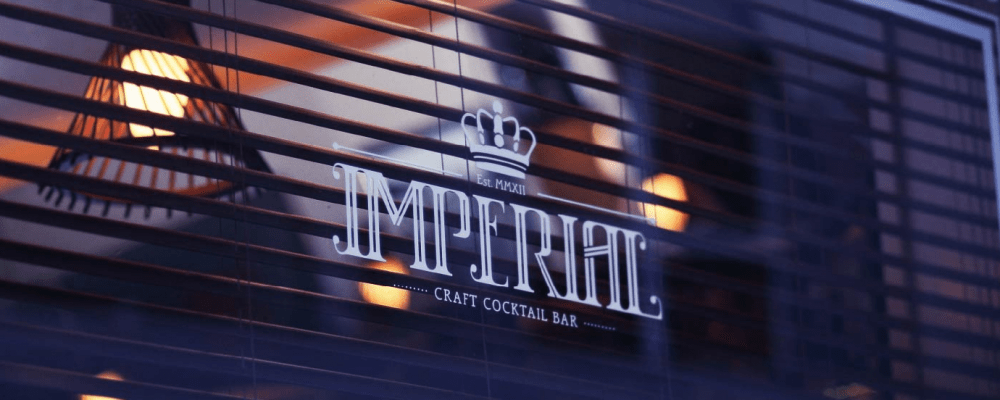 The Imperial Bar (even better for Happy Hour – half price cocktails!) which recently won awards for Top 50 Bars in the World and Top in the Middle East. For some quite extreme cocktail presentations, Bellboy is tucked away in a tiny hotel in the Rothschild Boulevard neighborhood. For checking out the hipster, young vibe of the city either Port Said or Beit Romano are good places to squeeze yourself into the crowd.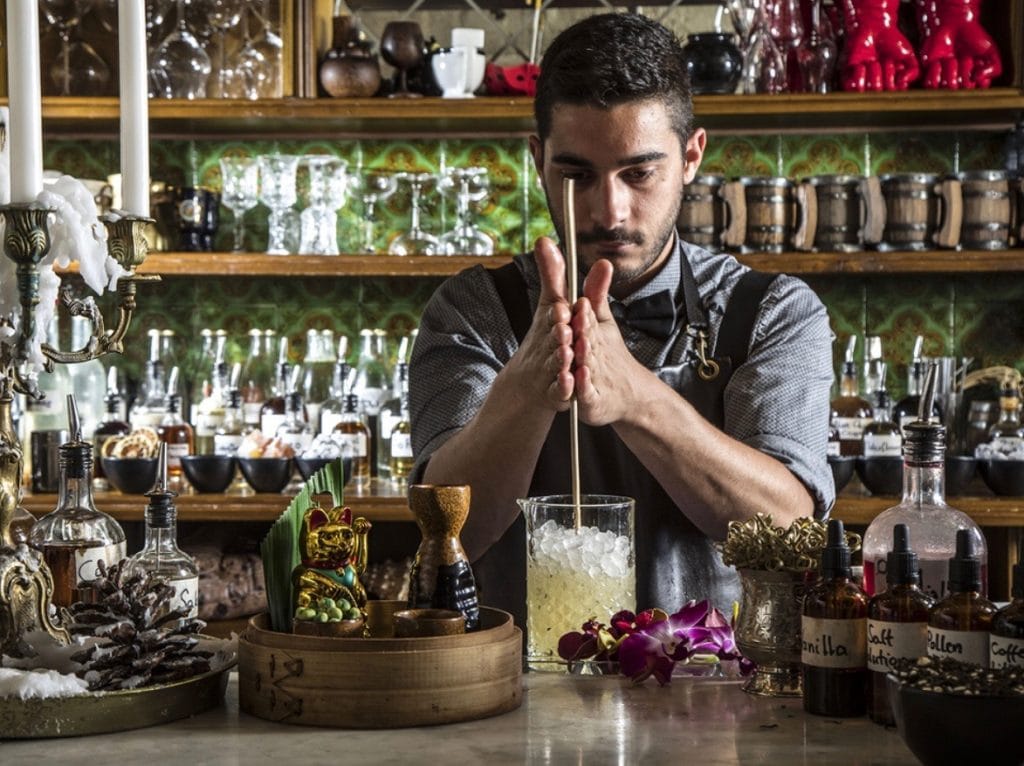 Any place or experience in Israel that might not be in a typical guide book or tour itinerary you would recommend to our readers and clients?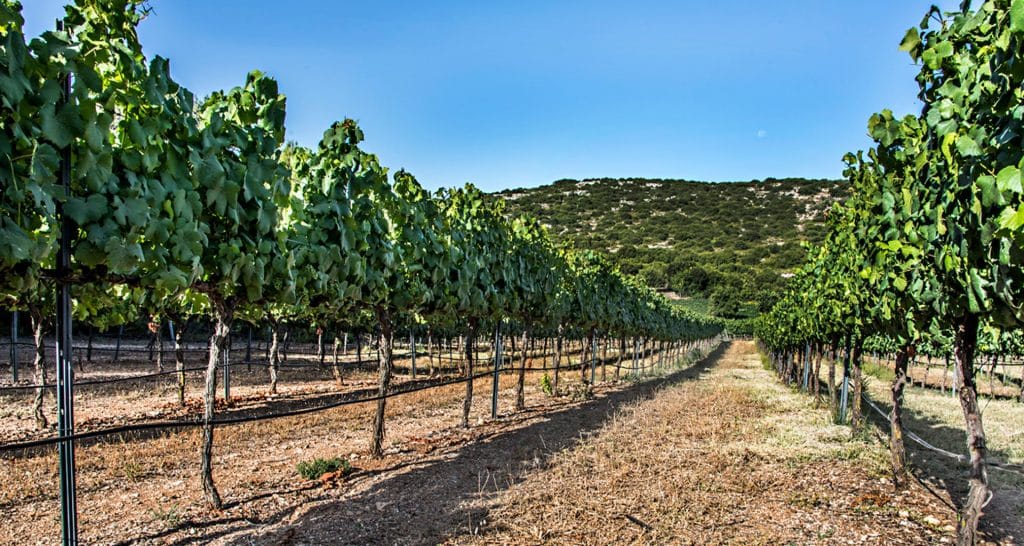 I think it would depend on how much time you have in the country. One of my early motivations for starting Delicious Israel was that we have an incredible wine country that is rarely accessed by visitors. If you have an extra weekend, I would recommend staying in a B&B, visiting a local winery and a goat farm for some fresh goat cheese while you take in the country scenery.
Everyone who is thinking about going to Israel asks me if it is it safe.  What are your thoughts?
The media makes Israel look like a very, very scary place. Once you are here, with your glass of wine, watching the sunset and the world go by, you will wonder why THIS isn't the picture that is shown on the news. After years of advocating for Israel, I understand that there is no arguing the extreme photos that the media likes to exaggerate.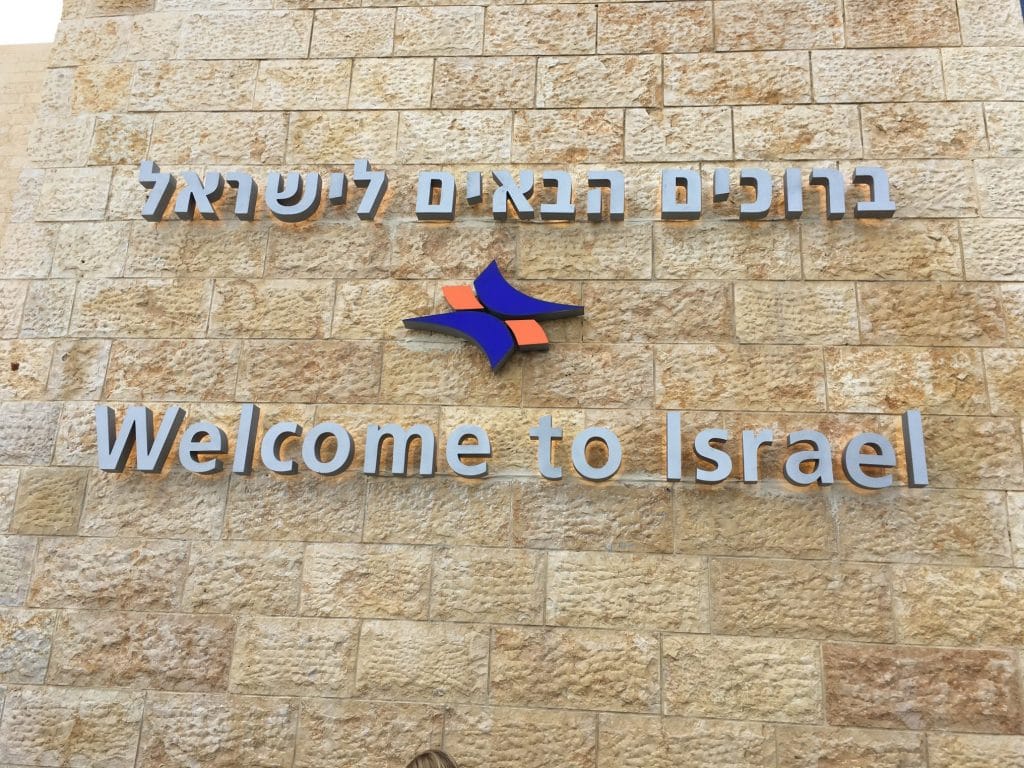 A lot of Israelis ask Americans:  is it safe to send your kids to go to high school anymore? After any European bombing, is it safe to ride the subway, Metro, or Tube? In all of these places, people's lives – just like Israelis – are much more involved in providing for your family, spending time with your loved ones, and all of the other very normal day to day events. Bottom line, Israel is just as safe (if not safer!) than anywhere else in the world. Common sense, of course, is key.
Embassy in Jerusalem: for or against?
This is too loaded of a question for a simple answer. I will take the Fifth and stick with food!
Any funny stories or incidents every happen on your tours?
I have a lot of VIP visitors that get off of their private jets, and my favorite place to take them is Irit's,  a complete hole-in-the-wall that they would NEVER dream about going into on their own (it feels like being in someone's kitchen). Irit within minutes manages to get these (sometimes stuffy) people dancing on the tables. I won't name names, but I could probably make a good few dollars selling footage of these moments. She is definitely my secret to a guaranteed good time.
We have recently had some marriage proposals on our tours, which absolutely are my personal favorite moments.
Delicious Israel is growing, growing, growing!  How are you handling demand? What are your plans for the future?
Thankfully, Delicious Israel has skyrocketed in the past few years from basically being a one woman show to a now team of 20 people. There are three main reasons that pop to mind.
First, we have the best clients that have been incredible about spreading the word, and coming back for different tours on each visit. We are so grateful about the feedback we hear through friends of guests that join us and say, "our friend was right, this was the highlight of our trip."
Second, Delicious Israel hires only the best guides and we personally train each and every one of them in a process that is more like Navy Seals training than tourism.
Lastly, Israeli food. Once you visit, you will get it.
Growth plans are always in the works for additional tours, as well as other ways to make sure that our guests can continue to enjoy Delicious Israeli specialties once they get back home.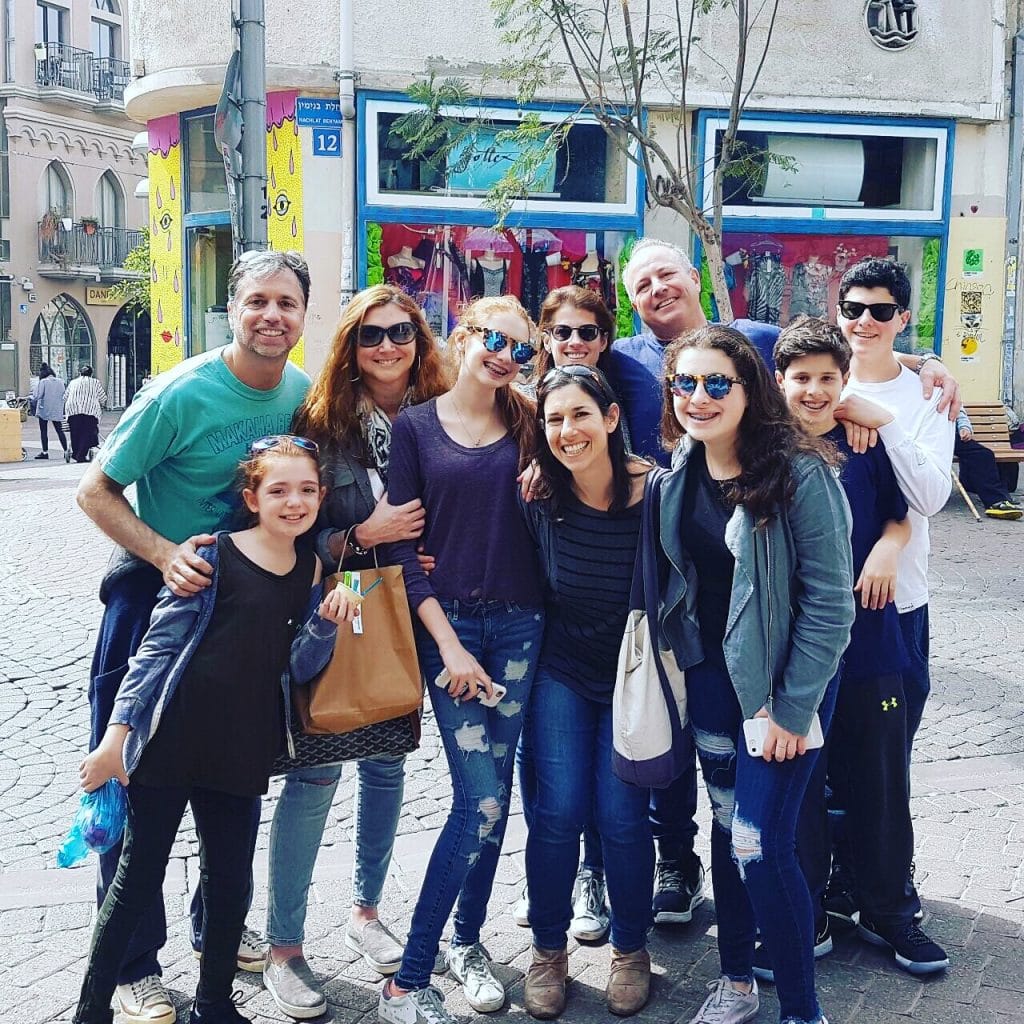 You can learn more about Inbal's culinary tours and programs with Delicious Israel at Deliciousisrael.com.