Paris With A Tween: Ever since my oldest daughter was born, I have been waiting until she was the right age to appropriately introduce her to my all-time favorite city. Finally, we scheduled our mother-daughter trip before my 10-year old would go off to camp for the summer.
I realized that this was a going to be quite different trip than if I was going myself, with my husband or girl-friends. I was going to have to see Paris – a city I have been to at least twenty times – as if for the first time through my daughter's eyes.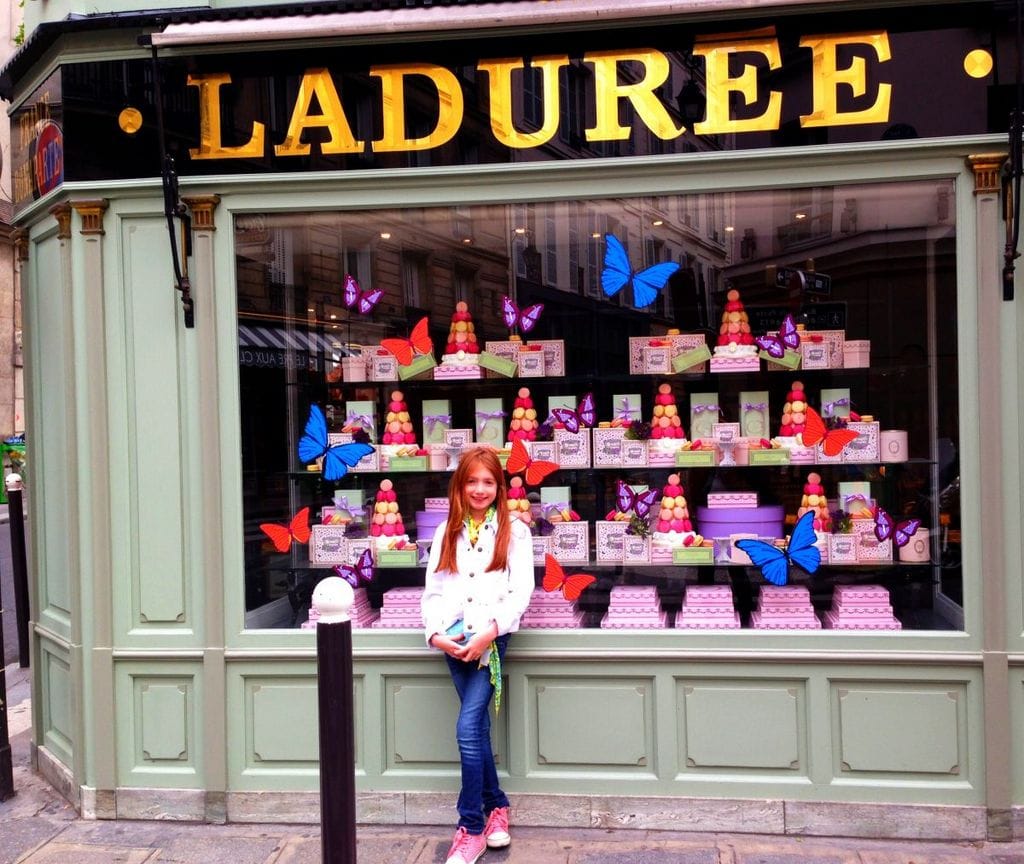 Originally this post was to be aptly named "A Tale of Two Cities: Paris and Amsterdam with a Tween" but an air and rail strike coupled with a sheer lack of desire to pack our bags changed our plans quickly enough to make this a one-city vacation gig.
BACK TO PARIS, NOW WITH A TWEEN
Ever since my oldest daughter was born, I have been waiting until she was the right age to appropriately introduce her to my all-time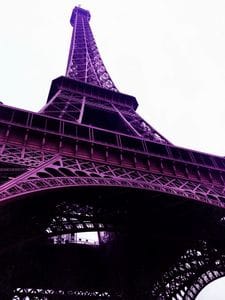 favorite city.  Finally, we scheduled our mother-daughter trip before my 10-year old would go off to camp for the summer.
I realized that this was a going to be quite different trip than if I was going myself, with my husband or girl-friends. I was going to have to see Paris – a city I have been to at least twenty times – as if for the first time through my daughter's eyes. I can't remember when I last went up the Eiffel Tower, climbed the steps to Sacre-Coeur or had hot chocolate at Angelinas. Those were tourist stops I by and large ignored, but for a girl visiting the City of Lights for the first time, they could be (and were) special moments.
My own first experience in Paris was less than ideal –  I was a junior in college studying abroad and traveling with a friend to Paris for the weekend, staying in her boyfriend's family home.  Learning the hard way that I was deathly allergic to the family's Briard (a french sheepdog – cute but deadly), I was rushed to the hospital at 3 a.m. on my first night. I distinctly remember thinking as I was gasping for air  "Oh shit, I could die in this strange house in Paris and I didn't even get to see the damn Champs Elysees!".  Understandably, I wanted my daughter's first trip to Paris would be a tad less dramatic than my own.
PLANNING Your trip to Paris with a tween
Especially if you are planning to go in the summer, I recommend you create a general itinerary in advance of your stay. I started by collecting  "best of" lists from all my friends who have been to Paris with their kids along with my own saved article clippings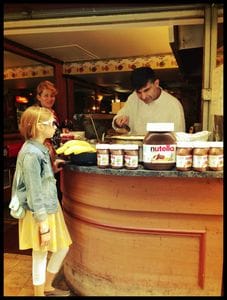 from my bursting Paris file and favorite places I wanted to revisit.
Arranging museum visits, stores and meals by arrondissement, I put together what I thought was the perfect itinerary to go by for our six days there  – and for the most part it was.  I had my checklist of places to hit every day – favorite haunts I wanted to show her – but I couldn't anticipate what would catch my daughter's attention.
So we adapted and improvised. One of the best meals wasn't a restaurant but an impromptu picnic on a bench in a park after a shop at Bon Marché (the food hall is worth a visit alone).  Instead of me introducing her to my Paris,  my daughter was beginning to show me what was beginning to be hers.
WHERE TO STAY IN PARIS With your tween?
The next decision was where to stay  – Left bank or Right bank? Grand hotel or Boutique? Ultimately (after obsessing over my list of "finalists"), I settled on Esprit St. Germain, one of the few five star hotels on the left bank. Situated on a lovely street in the heart of  St. Germain and surrounded by quintessential boutiques and cafes and steps away from Luxembourg Gardens and the Odeon metro, Esprit is ideally located I won't go into detail about the hotel here as you can read about it in our full review here.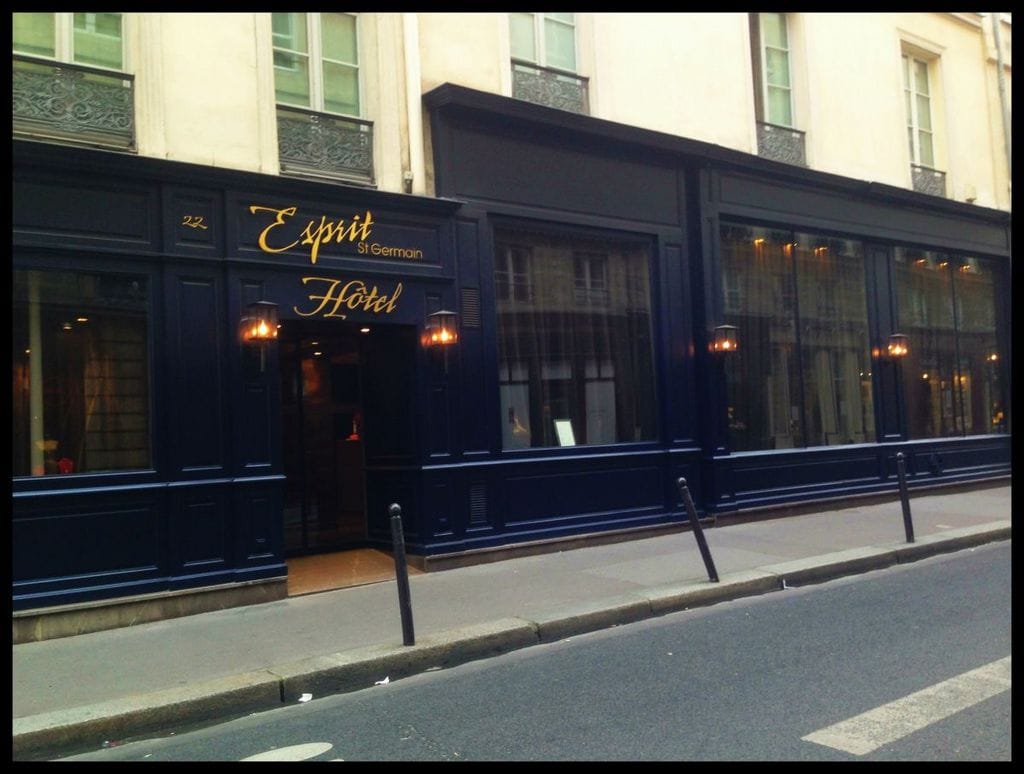 The other smart move we did ahead of time was arrange a few special tours. There are several good operators out there that are routinely used to do private treasure hunts at the Louvre, croissant making lessons, chocolate tours and the like.
Having just watched the Sofia Coppola movie, Marie Antoinette, Vanessa was fascinated by Marie-Antoinette and her time (remember she was only 15 when she became Queen!). So we arranged a private guide to Versailles one day and on another a tour of the Conciergerie (where she was held prisoner before her execution), as well as the places where her candles and chocolates were made (one which is around the corner from our hotel) – both amazingly still open for business. (Note: while our guide satisfied our needs, it wasn't enough that we would recommend them here).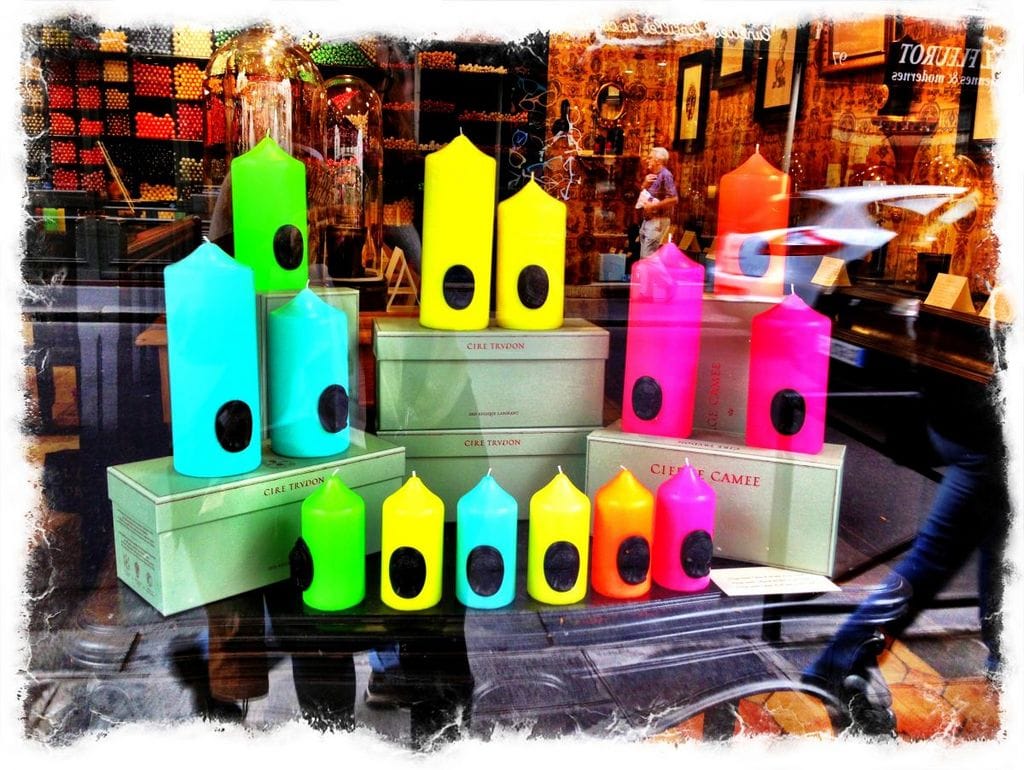 For those of you planning or considering a mother-daughter trip to Paris, here were some of our favorites along with some useful tips:
TIPS TO KNOW BEFORE YOU GO
(some which we wish we knew beforehand):
Do get a

Paris Museum Pass 

 (which gives you access to 60 museums and monuements) ahead of time to avoid waits. You can purchase different types based on the amount of days you want as well as combine it with a Metro Pass . The pass can be sent directly to your hotel so it is waiting for you. You can also get the pass at the airport but chances are you will be too tired to look for it!
Book the Eiffel Tower ahead of time for a scheduled time. Otherwise you will be miserable, standing in long lines.
Book a private guide to

Versailles

. Even though the Museum Pass includes Versailles, you still have the lines to deal with.  A guide will get you right in and give you some juicy historical gossip.
To give your daughter some context, rent the movies Marie Antoinette, Les Miserables and Moulin Rouge. The new

Emily in Paris

for older teens is great too.  I know some scenes may not be appropriate, but it made a world of difference for our trip by making history lessons come alive.
On the topic of

Moulin Rouge:

 Despite what many think,

Moulin Rouge

and

Lido

(where you can get backstage access) are not adult-only shows. Both are kid-friendly and the over-the-top costumes will be mesmerizing for many girls, particularly those who love the theater. Although it's ridiculously hard to get a reservation, try for the 9 p.m. show which allows you to skip the awful, expensive dinner that is part of the package for other times.
Do make restaurant reservations ahead of time, especially in summer, with your hotel concierge. We found it easier to book the 7:30/8:00 p.m. time slots, when the restaurants are less crowded.
If you have one, bring and charge on your American Express Platinum Card. Most cards charge transaction fees (which can be up to 3% on foreign transactions, including hotels and ATMs) on purchases abroad. All foreign transaction fees are waived on the Amex Platinum Card. Worth the annual card fee just for this feature in my book.
Before booking your hotel, check what their Wi-Fi policy is and where it is accessible. At some hotels, Wi-fi is a daily charge or only accessible in the main public rooms, which can be a nuisance (It is free at

Esprit St. Germain

and available in guest rooms and public rooms).
Don't forget a journal or sketchbook for your daughter. Vanessa loved taking her own pictures and writing her own observations.
TIPS WHEN YOU ARE THERE
Tipping

:  I am eternally confused by tipping policies in Europe and everyone tells you something different. Here's the best advice I received to use at restaurants (even though service is included) that is easy to remember:

Tip 1 Euro for every 20 Euros

. Done.
While the Paris Museum Pass will get you right into the Louvre, you still have to deal with the wait lines to get in. The line at the Pyramid entrance is always the longest. The entry on the Rue Rivoli is usually empty.
Versailles: To avoid long lines go in the afternoon. Forget the train, which makes many stops and is usually packed, and just take a 20 minute taxi for 40 Euros. When you get there, do not miss Petit Trianon and the Hamlet nearby, which were Marie-Antoinette's favorite refuges. It requires another ticket and a little train shuttle to get there but it is worth it. The hamlet is enchanting. Hands down, we both preferred the Hamlet and Petit Trianon than the Versailles palace itself.
One of our favorite memories of our trip was taking the boats on the seine (yes, very touristy but a great way to see all the monuments in one fell swoop), the most popular being the Bateaux Mouches, which you embark and disembark near the Eiffel Tower. Less well known but exactly the same and easier to get to if you are on the left bank is the Bateaux Vedettes off the Pont Neuf. Boats run every 30 minutes and there is no need to book ahead – just show up 10 minutes before departure to get your ticket. During the summer, it doesn't get dark until 10 p.m. If you take the 9:30 boat, you will see all the monuments illuminate (The lights of  Eiffel Tower twinkle  for the first 5 minutes – a magical experience even for me and worth seeing my daughter's mouth drop and eyes light up for that alone!).
A

ngelina's

is an institution that almost everyone has on their 'go to' list when they visit Paris. Personally, I think it is over-rated and the hot chocolate they are known for too dense to really drink. But if you have to go, here is a secret:

there is an outpost at the entrance of Luxembourg Gardens

(again, near the Esprit St. Germain hotel) that has the same menu as the main one on Rue Rivoli. There is also a tiny cafe outpost now at Versailles outside the Petit Trianon.
Prices for entry at museums, boats and movies are almost always at reduced rates for children under 11 (and sometimes they are free). Make sure to tell them, otherwise you will be paying two full fares.
Try not to pack too much in one day. There is no way to cover all the major sights in one trip. Our favorite part was just walking and discovering new shops, checking out the architecture and strolling the beautiful gardens of Jardin Luxembourg or Tuileries.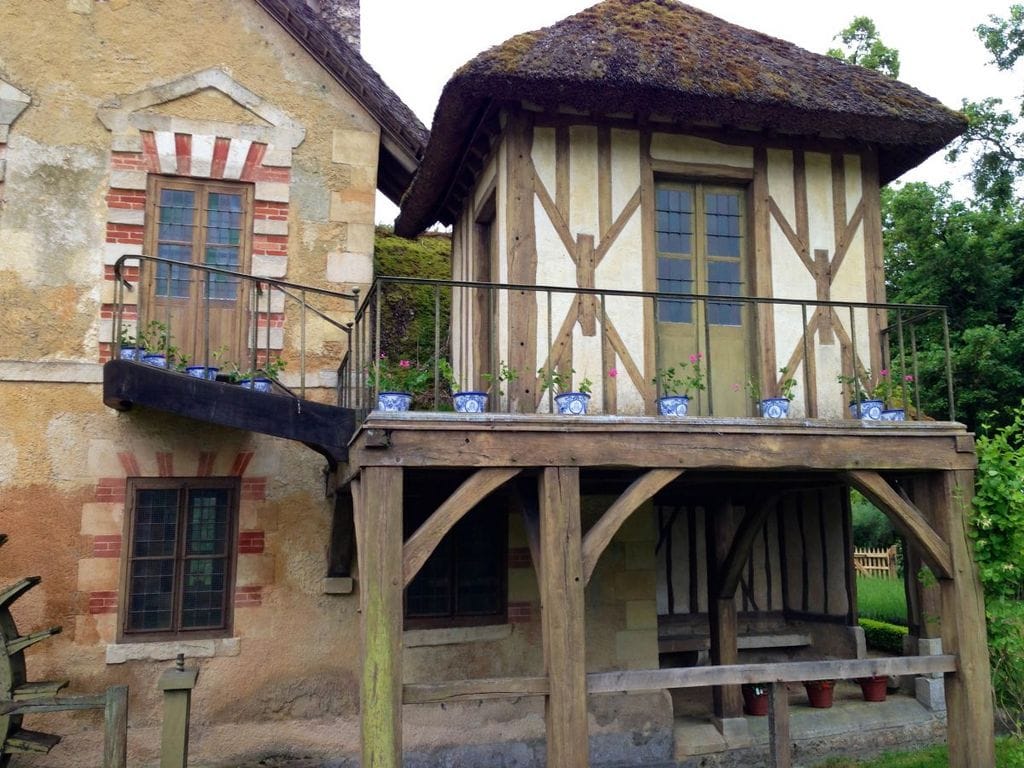 OUR FAVORITE BAKERIES, CAFES AND RESTAURANTS
OUR FAVORITE Patisseries
There are incredible patisseries (especially for croissants and macarons) all in one block proximity to the Esprit St. Germain (I told you the location was perfect) such as Pierre Hermes (72 Rue Bonaparte) and Gerard Mulot (76 Rue De Seine) and we had a great time testing and comparing the macaroons. A new one worth a detour is Marquise de Laduree (part of the Laduree family) on Place Vendome (14 Rue Castiglione), right around the corner from Angelina on Rue Rivoli. You can watch them make chocolates. We stacked up on gifts here.
The Bon Marché  food hall, across a small park from the Lutetia hotel is perfect for picking up a picnic lunch after perusing the kids and home floors.
OUR FAVORITE CAFES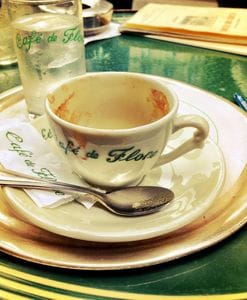 Café Marly: Great for breakfast or just an afternoon break after hitting the Louvre. The interiors are beautiful but the canopied outdoor seating overlooking the pyramid of the Louvre is dope for picture-taking.
Le Comptoir De Relais St. Germain:  Beautiful café for people watching outside (the restaurant is a hot ticket right now). Right by the Odeon metro on our way to and from hotel. The café across the street, Les Editeurs,  is also a nice stop full of all sorts of interesting characters.
Les Deux Margots or Café De Flore:  Pick your choice between these two institutions right next to each other on Boulevard St. Germain. Nothing unique but you kind of need to go just to say you've been there.
Ladurée or Mariages-Freres: (34 Rue Bourg-Tibourg) – You need to do one tea during your stay. If not below, you can't go wrong with oh-so-French Laduree or Marriages-Freres.
Plaza Athenée: After a quick walk down the Champs Elysees, we did an afternoon tea and first sip of Champagne here. Great people watching. Vanessa wanted to know "why aren't we staying here, mom?".  Oy.
OUR FAVORITE RESTAURANTS AND BISTROS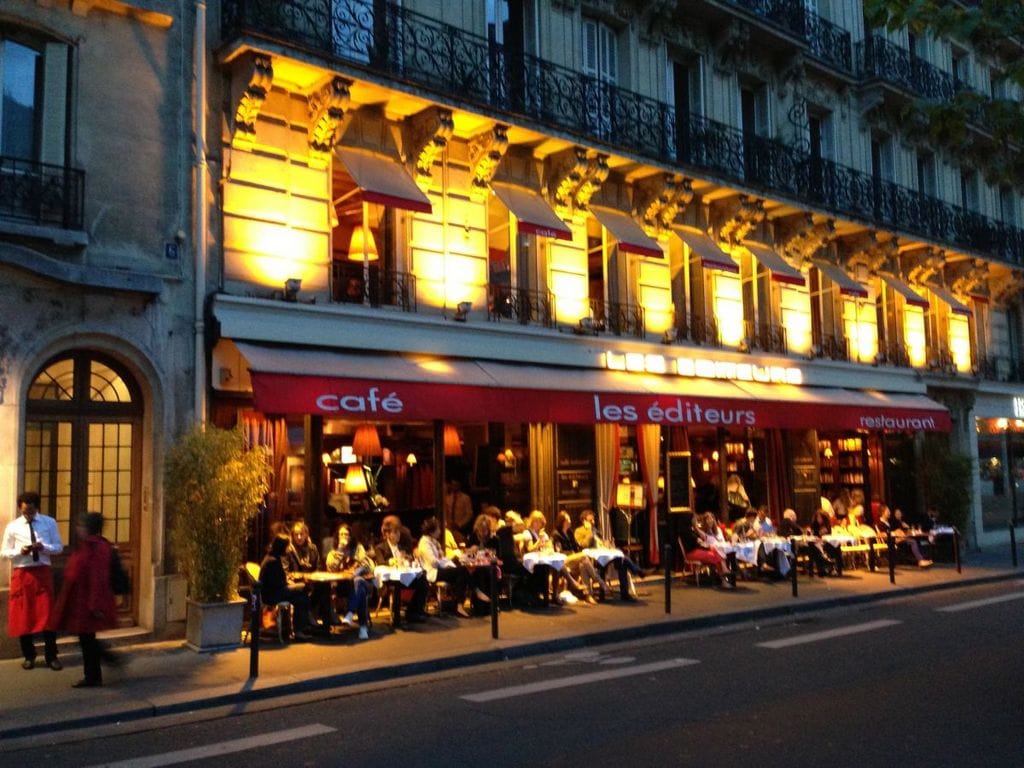 Le Cigale Recamier, 4 Rue Recamier: Renowned for their soufflés, a great place for lunch sitting outside in the courtyard. Very popular so book ahead. The cheese soufflé is to die for.
Ralph's, 173 Blvd. St Germain.  When you need a fix of a good ole American burger, who better to serve you than Ralph Lauren? Meals at this 2-year old restaurant are served in a pretty outdoor courtyard or inside (adorned like a Ralph Lauren ad) served by chiseled Ralph Lauren models. Great burgers for $25 and up.
Casa Bini: Why is it so hard to find a great Italian restaurant in Paris? In need of pasta, we were challenged to find a trattoria until our concierge tipped us to a wonderful, unpretentious restaurant near our hotel. Everything on the menu is home made and delicious. Understated in its decor, its all about the food – it was packed to the brim when we were there (no Americans).
Chez Julien, 1 Rue Du Pont – Hip but a jewel of a bistro (owned by the Costes group) in a 1780's building overlooking the Seine. Loved!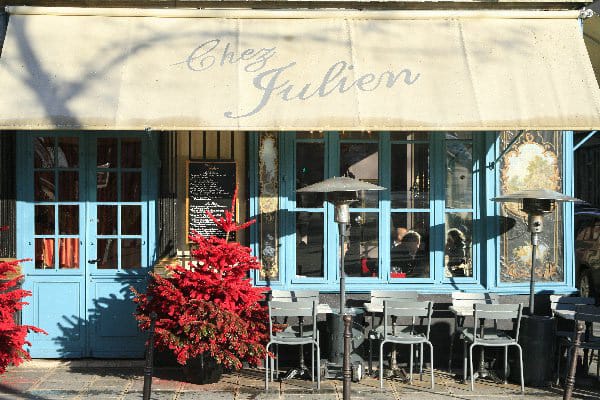 Briezh Cafe, 109 Rue Vieille Du Temple: A small restaurant in the Marais that just serves crepes. Incredible ones.  Always packed so book ahead.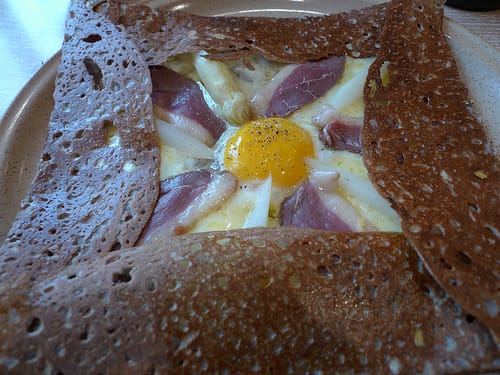 Relais D'Entrecôte, 20 Rue St. Benoit: On everyone's list to go with the kids and with good reason. All they do is steak-frites and they are served in a matter of minutes upon sitting down. There are a few locations but the one on the left bank off Boulevard St. Germain is the best in my view.  They don't take reservations so go early.
OUR FAVORITE BOUTIQUES (KIDS ONLY)
Le Temps du Cerises, 7 Rue Des Rosiers . Fun clothing for adults and kids – go before having the yummiest falafel at L'as Du Falafel on the same street (#34) in the Old Jewish District in the Marais!
Sonia Rykiel, 4 rue de Grenelle: Bright, splashy kids clothes but expensive. Since the Madison Avenue store closed down a few years ago, I have to get my fix here (the only Rykiel store dedicated to children's clothes).
Repetto, 22 Rue De La Paix: For the dancer, wonderful ballet shoes in a rainbow of colors (adult and child). Just a stroll from the Opera House.
Merci, 111 Blvd du Beaumarchais: A wonderful store "collective" selling unique items and clothing and housing two casual cafes (one serving strictly organic fare). I always find something to bring home from here. Worth a stop by nearby is Bon Ton (from the owners of Bonpoint) for unique toys and gift items (5 Blvd des Filles du Calvaire).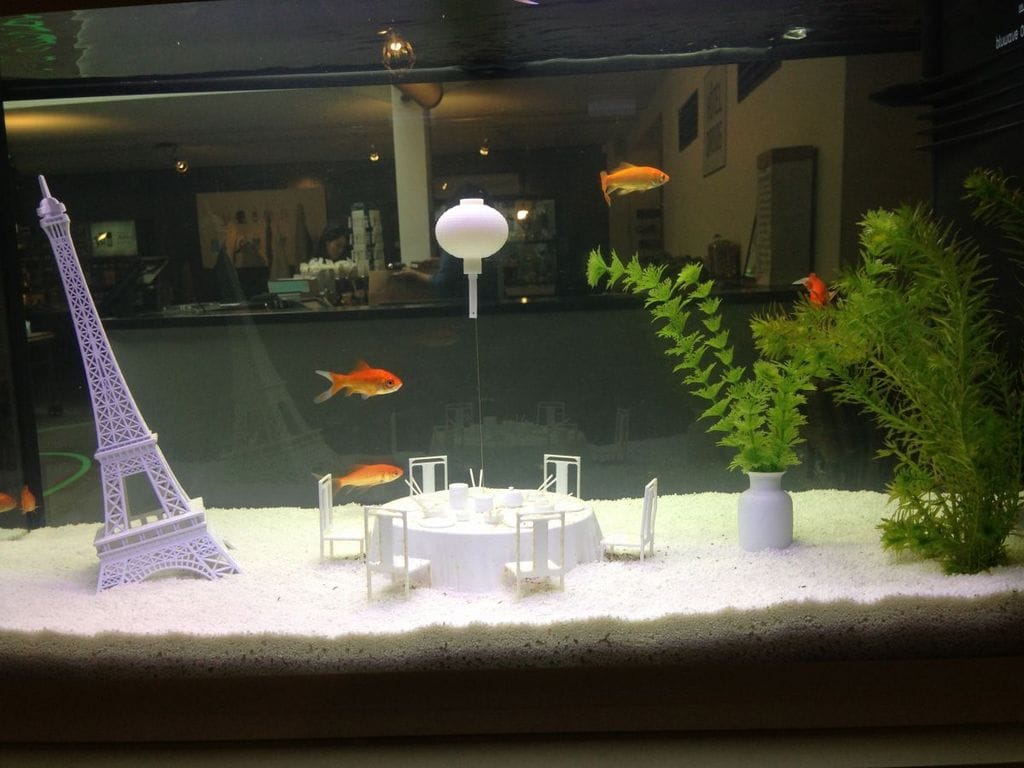 Pom D'Api, 28 Rue de Four:  My favorite kids shoe store in Paris with boots, Mary Janes and sneakers in bright colors and wild patterns. I always bring home a pair from here (for the under 10 set).
Zef,14 Rue du Pre aux Clercs and 55 Bis Rue Des St. Peres. The two Zef boutiques are a block away from each other but sell different clothing under the same name.   Trendy, chic but very European clothing hard to find stateside for little ones and tweens.
Anything not on the list you want to add that is a must-see or do? Please post it here!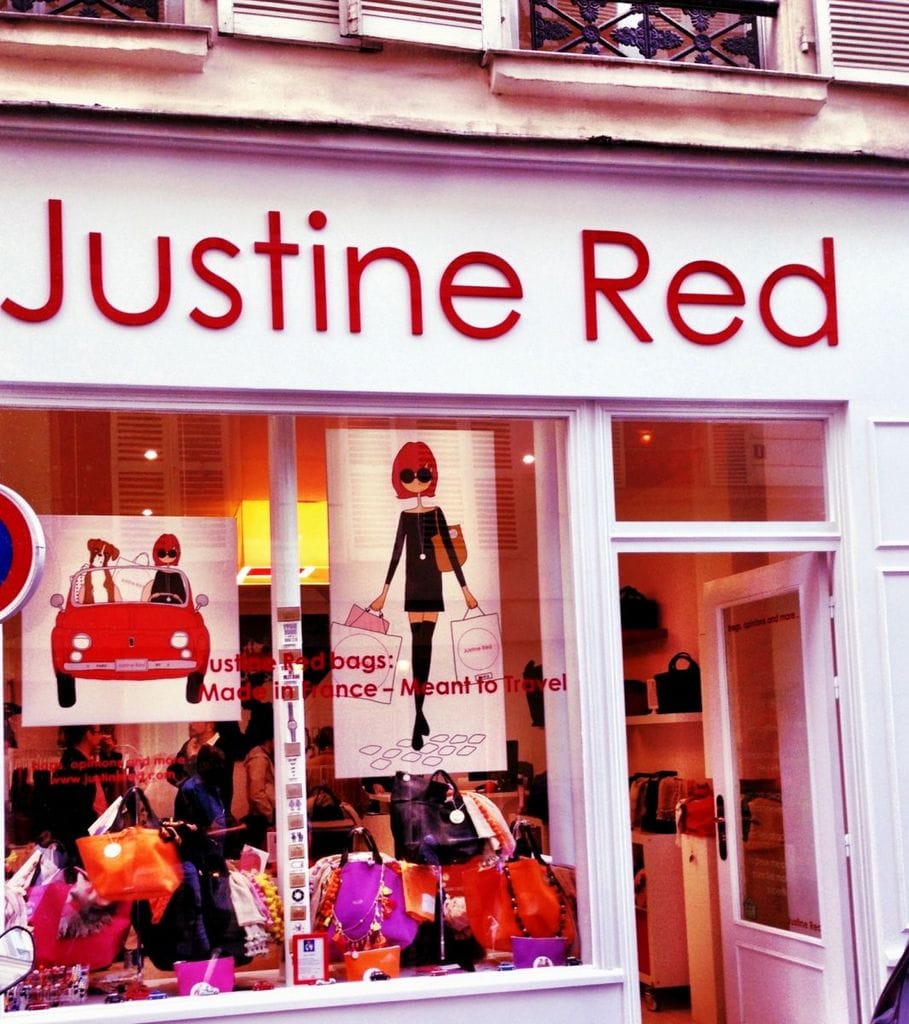 Related Reviews