Montreal Guide: Montreal is one of the hottest destinations this year according to almost any list that matters. A weak Canadian dollar, a 375-year celebration, tons of pop-ups, symphony performances galore, not to mention a très hot culinary scene has helped it propel it to the very top of every list.
We asked born and bred Montrealer Romi Howard, Chef of NY-based culinary business Romi's Table and frequent contributor to Inviato (see her many reviews here) to share her beloved city with us as well as what makes the Ritz Montreal her preferred place to stay any time she returns. Read on!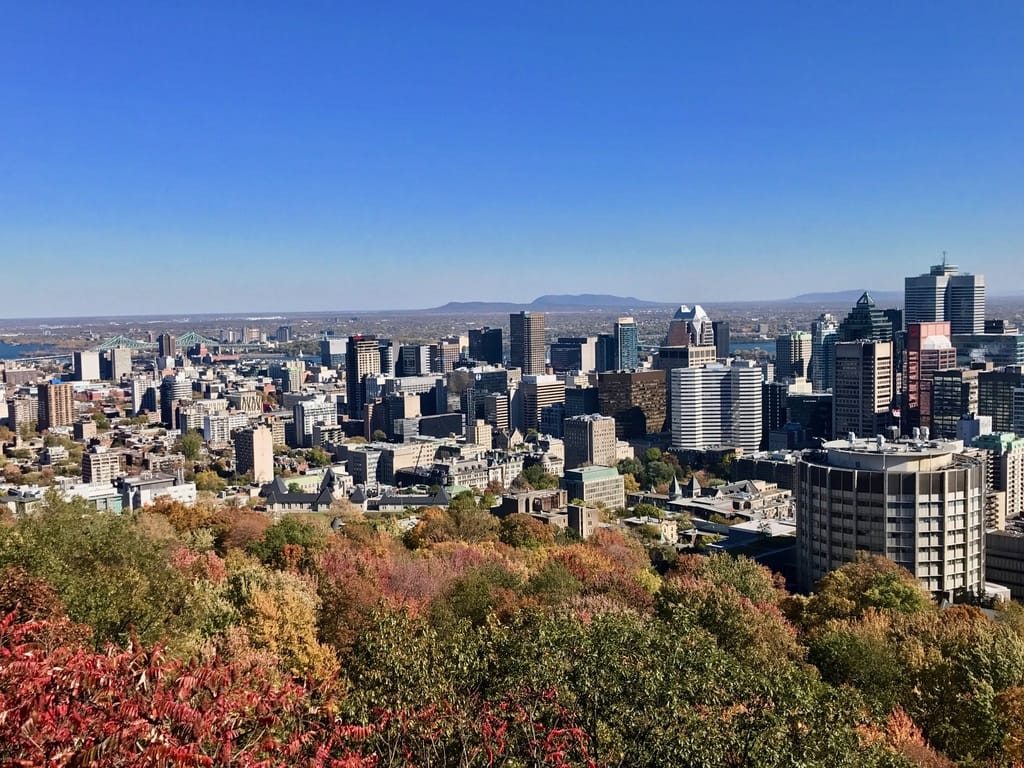 Tell us about your connection to Montreal
I've lived in New York City for 20 years now. I met and married a New Yorker. I've raised my children here. Ive ran marathons here. I've cooked for my clients in this town.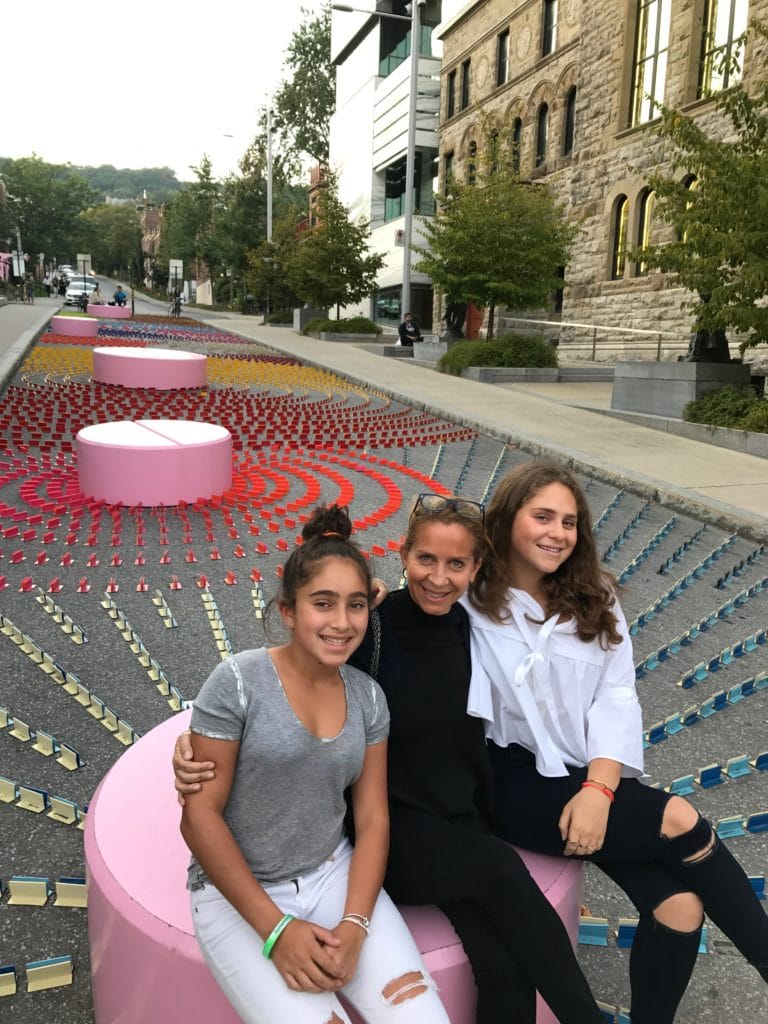 I'm a New Yorker.
But Montreal will always be home. I maintain a home up in Mont Tremblant. I spend three months of the year both in Tremblant and in Montreal. I recently brought my daughter – a high school junior – to come and tour McGill University in Montreal. Walking around the campus, where I took classes myself a long time ago, was a surreal moment. History possibly repeating itself?  I would be thrilled.
Montreal is enjoying a HUGE economic boom right now. The development both in infrastructure, as well as the myriad shops, hotels and restaurants is staggering. There is an energy –  a pulse to the city – that has not been seen in many years. This is largely in part because of the political instability was due to the constant presence of the parti Quebecois, a political party whose platform is dedicated to separating Quebec from the rest of Canada. Now that they seem to be dormant, there is a renewed confidence in the city.
With its 375-year anniversary coinciding with the 150 year anniversary of Canada, NOW is the time to come and experience one of the best cities on the globe. And, of course, we have Justin Trudeau…
As a native Montrealer, can you share what you love so much about your city?
I'm an avid traveler and fortunate enough to have visited many places around the world. But I have to say Montreal as a city encapsulates the best of everything that global cities have to offer. It's cosmopolitan, friendly, exceptionally cultured and diverse. It's a city that has a lot of passion. It has the amenities and services of a big North American city but the feel, warmth and sophistication of a European one. The food might just be the best in the world and I do not say that with bias. The nightlife is fantastic. The people are kind, great looking and they know how to work hard and play harder. It's a winning combination.
But most importantly it's a big city that functions as a small town. Everybody smiles at you. Everybody knows your name. The warmth of this city ( ironic given how cold the winters can be) is unparalleled.
Do you have any insider tips about what to see in Montreal? Is there a particular time to go?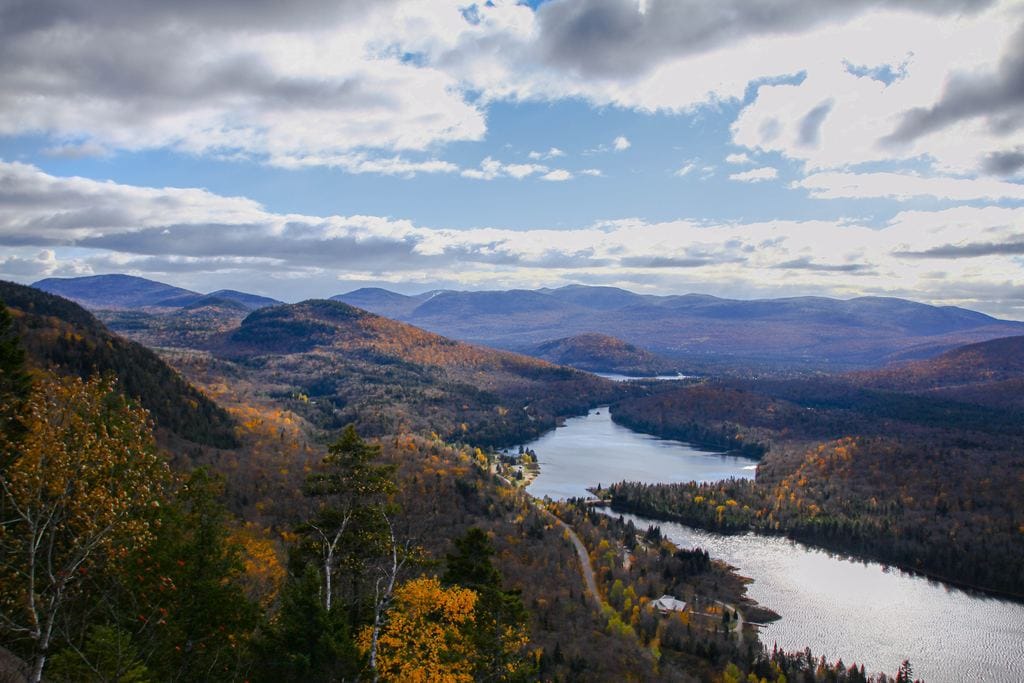 Absolutely, the best time to visit and explore Montreal is in the Fall (late September through the end of October). The weather is just right and the city has an energetic feel to it. If you have time, I would suggest driving up to Mont Tremblant for the day and check out the colors on the leaves. Make a night out of it and stay at Hotel Quintessence, a sublime boutique hotel right on Lake Tremblant.  The rooms, each with its own wood burning fireplace, are just heavenly.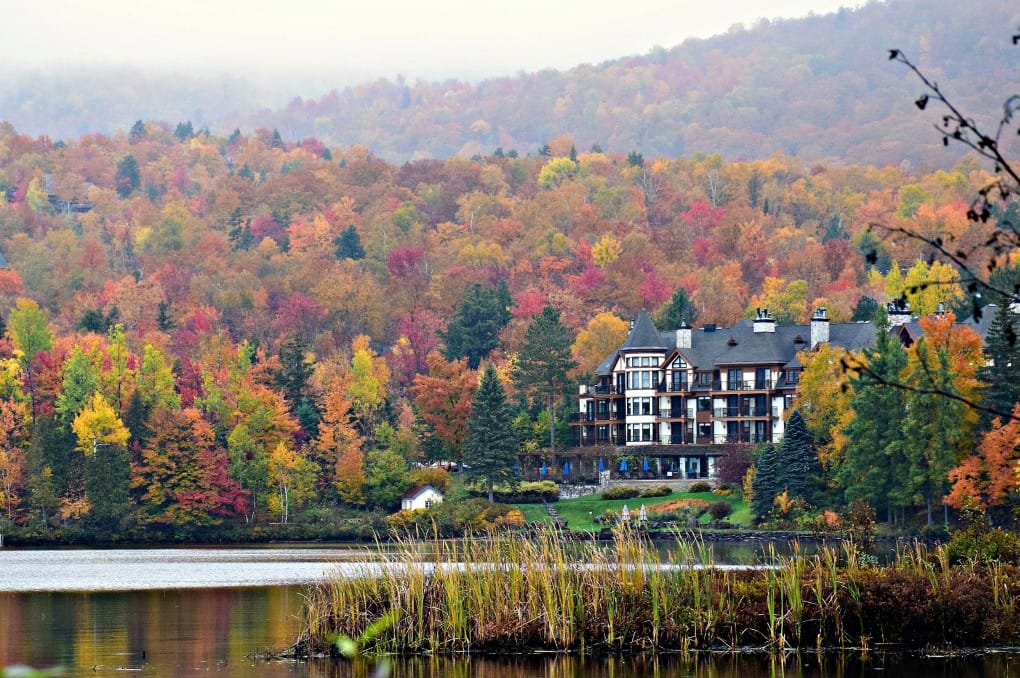 If you can't make it up to Tremblant, then I suggest you walk up to the chalet on top of Mont Royal park (designed by Frederick Olmstead some 14 years after he designed Central Park ) and go to the lookout. Here you will find the best panoramic views of the entire city and of course a great snapshot of the fall foliage. The entire Mont Royal Park is not to be missed. In the Winter, you must go to Beaver Lake and rent ice skates. It puts skating at Wolman rink to shame.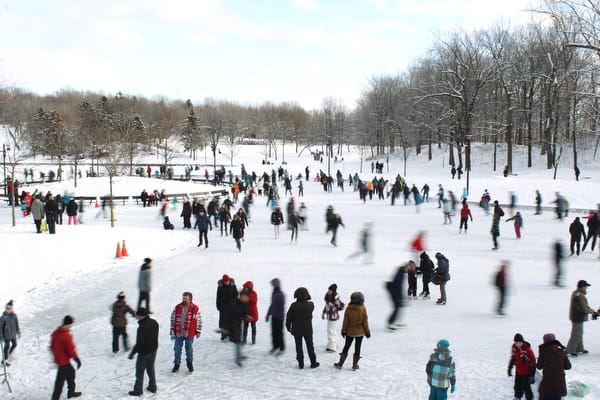 A really good insider tip: check out the lookout on the summit of Westmount (where I happened to grow up) located at the top of Sunnyside avenue. It's less touristy and the views are just as great as other more popular hiking spots. And you'll have a chance to walk through the a part of town where many famous Montrealers (Leonard Cohen, past prime ministers of Canada and current prime minister Justin Trudeau) have made their home past and present.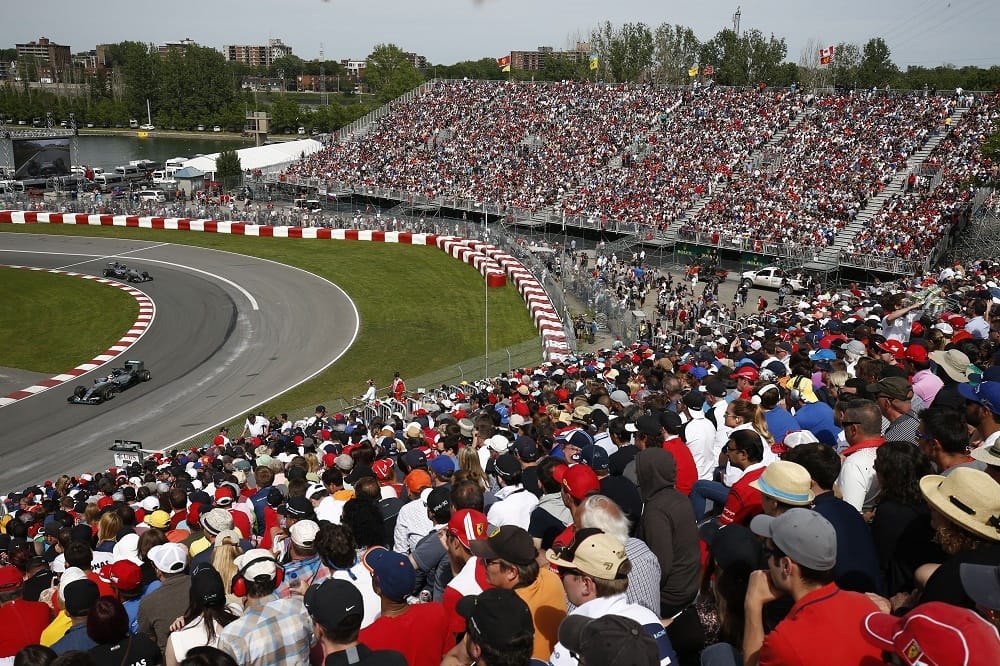 Another great time to go is toward the end of June. Of course, everyone wants to go for Formula 1 Grand Prix weekend. It's super glamorous, super packed and super fun (think Art Basel in Miami ) However they do jack up all the pricing in the city, particularly at the hotels so unless you're a huge Formula 1 aficionado, my suggestion is to go at the end of June when Jazz Fest starts. The weather is fantastic, and the many musicians and acts are just incredible. And with the exception of the headliners, most of the venues, concert stages and acts are free! The festival spills into the city. It's just a magical time to be in Montreal.

What are some of your absolute favorite places to shop, visit and eat?
Montreal Guide: SHOP
Downtown
Holt Renfrew and Ogilvy, the Barneys and Bergdorf of Montreal. Often when something is sold out in NYC, you can find it at one of these stores. They are both excellently curated. Once the Four seasons Hotel and Residences opens at the end of 2018, both department stores will be melded into one at the Ogylvie location on Mountain and St. Catherine street.
Abe and Mary's
A concept clothing stores that also is a restaurant that makes salads to your specifications. A must stop for lunch and shop.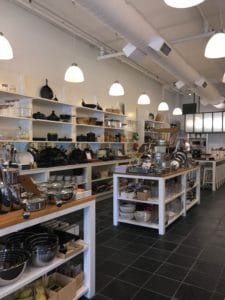 Laurier Street (ouest)
Standout stores on this upscale shopping street include Lyla (an extension of the Eres store that sells the best under garments, bathing suits and cover ups) and Ça va de soi, a Montreal-based company that has the best cashmere collection uniquely available only in Canada. The best sweaters at excellent price points. Ça va de soi has three locations but this one on Laurier is the original. Not to be missed.
Louwana Creek
A super cool athletic wear store on Laurier Street that doubles as a tea bar in the back.
Les Touilleurs
One of THE BEST kitchen supply/emporiums you'll ever go to. Do not miss.
Greene avenue is another street in Westmount that is worth exploring. Highlights include Sox box and Oink oink (for the younger set. Once they step inside they'll never want to leave).
And my favorite art gallery almost anywhere in the world Gallerie de Bellefeuille, a must go for any art aficionado. You will walk out with a phenomenal piece of art. They added a second location on Sherbrooke street in the heart of the golden Mile, steps away from the museum.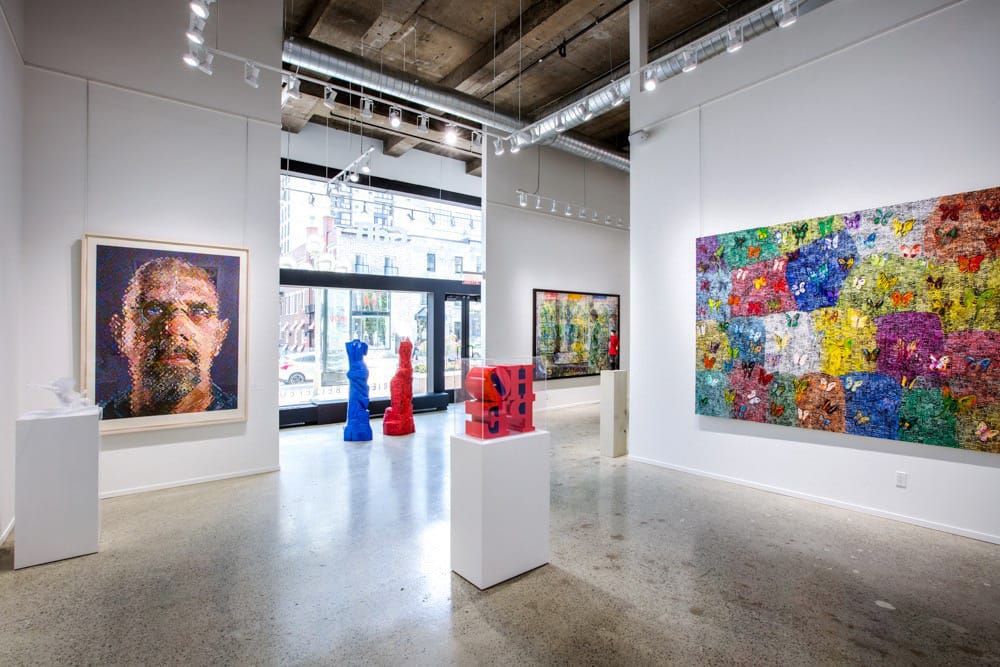 In Old Montreal, you must check out Cahier d'exercises. Akin to Colette in Paris/Dover street in London or Van Ravenstein in Amsterdam.
SSenses on 90 St. Paul St. West. An incredible website (a mini Net a Porter), this is their only retail space. Do not miss.
Montreal Guide: EAT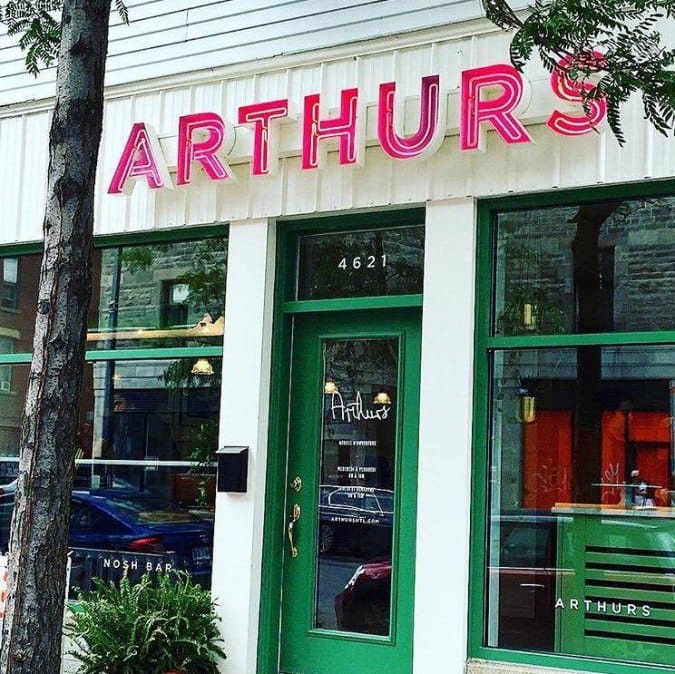 For breakfast/brunch:
Beauties Luncheonette (the original) on 93 Rue Mont-Royal Avenue, home of the Mish-Mash Omelet and Beauty Special since it opened in 1942. DO NOT MISS.
Arthur's Nosh Bar on 4621 Notre Dame Ouest (the upstart) in Griffin Town serving Jewish classics with a twist.
Steakhouses
Moishes iconic steakhouse on St. Laurence Boulevard.
Gibbys located in a 200-year old stone horse stable in Old Montreal.

Other restaurants in no particular order that are a must on the Montreal culinary scene:
Estiatorio Milos. (the original on Park Avenue. This is the first Mediterranean restaurant of Costas Spiliadis empire established in the 70's)
Le Filet. Great hotspot known for its amazing seafood and ambience. On 219 Mont-Royal Ouest.
Le Serpent. Contemporary industrial-chic Italian bistro with a great bar on 257 Prince Street.
L'Express.  (the original French bistro on Rue St. Denis)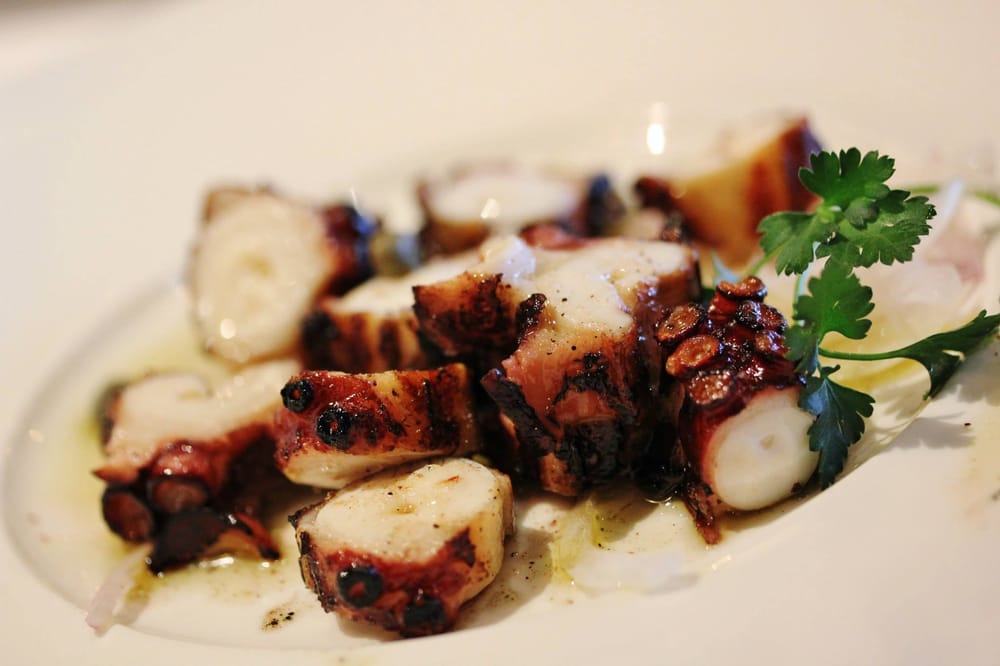 Leméac.  Iconic, popular gourmet French bistro on Laurier Street.
Damas. modern Syrian/Persian restaurant with exceptional dishes on Van Horne.
Tuck shop/Grinder/Oxy /Bird bar: all on Notre Dame Ouest, a street with tons of foodie haunts.
Joe Beef/Liverpool House/Le Vin Papillon (all from culinary genius Joe McMillan).
Mandy's salad. Several outposts serving healthy, delicious salads around the city.
Park. Incredible sushi on 378 Victoria Avenue.
Jatoba or Sous Bois For a fun night scene. Sous Bois turns into a club as the night wears on.
Montreal Guide: SEE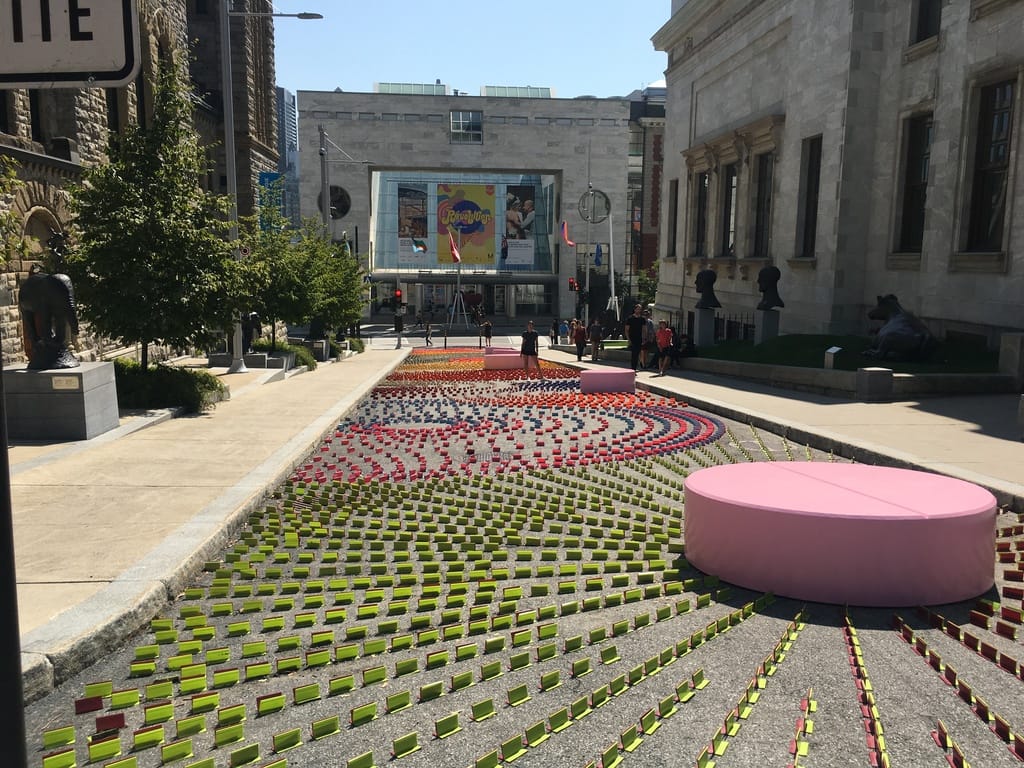 Musee Contemporain Des Beaux Arts (they recently curated the most incredible Chagall exhibit).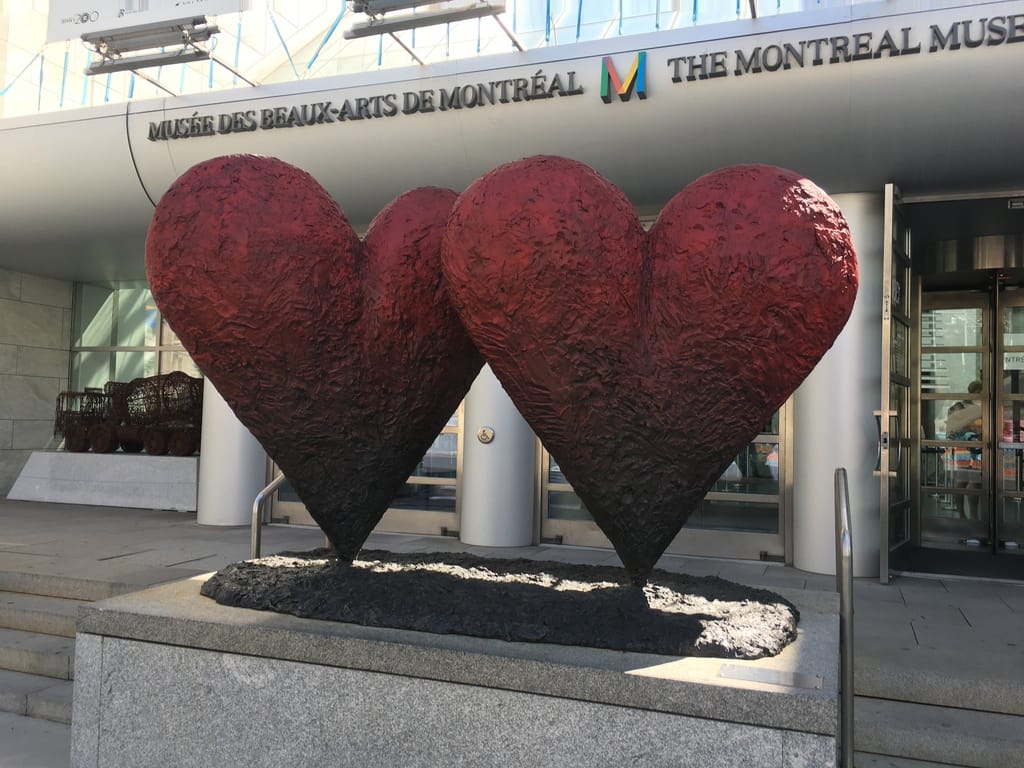 The Botanical gardens /Biodôme /Vélodrome
The Centaur Theatre (check if they have a play at the time )
Old Montreal and the old port where you can rent bicycles or rollerblades (Old Montreal is a little touristy but worth a stroll and ultimately make your way to the port. Montreal has its own " London eye" situated at the end of the old port. There is also an IMAX theatre).
Ile Notre Dame. The sight of the 1967 World Expo.
Stroll along St. Laurence Boulevard. Start on the corner of Sherbrooke street and make your way north. This is the heart of Montreal. As you head North, you'll hit some great restaurants, eclectic shopping and ultimately the home design stores. Meander down some the offshoot streets like Prince Arthur and Duluth. You'll ultimately hit the hipster areas of Mile End and the Plateau. Laurier street and Greene Avenue are also worth strolling.
The Atwater food market right by the Lachine canal. You can rent a bixi bike anywhere in the city and bike right up to it.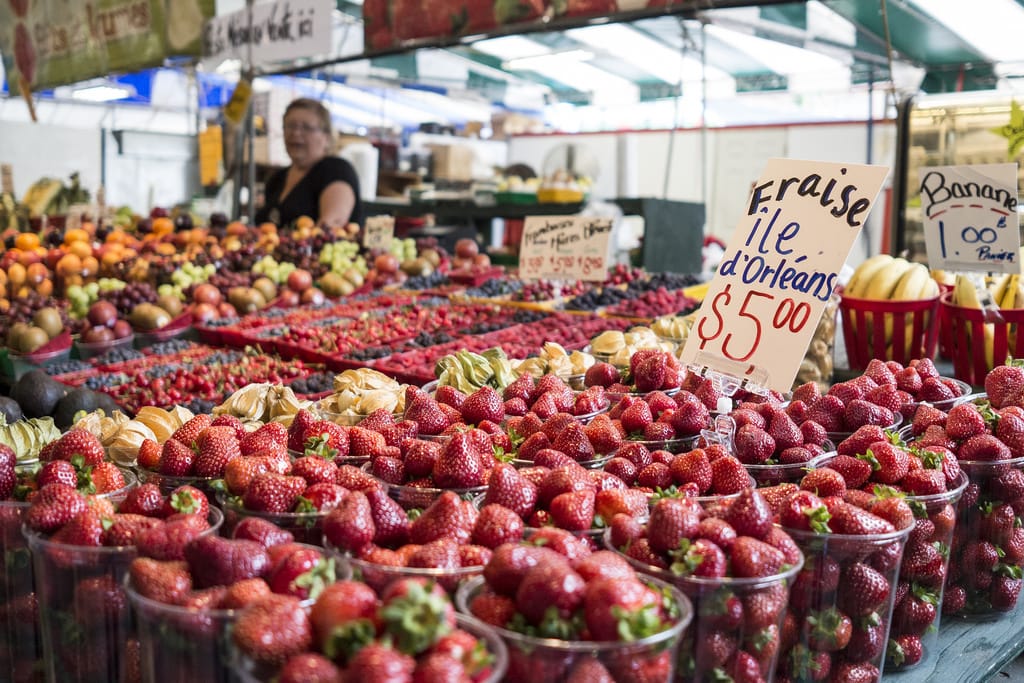 Beaver Lake. Walk up one of the paths on Mont Royal to the top of the mountain until you hit Beaver Lake. It is also accessible by car and public transportation. In Winter, you can rent ice skates.
The underground city (but only if you're there in the Winter. You can virtually get anywhere downtown without having to go outside. It was designed to combat the sometimes devastatingly cold temperatures in Winter time. You can attend McGill and not have to step outside to get to class.)
You're a serious foodie and chef  – What is unique about Montreal cuisine?
I became a chef and ultimately started @romistable largely in part of the influences of the food scene in Montreal. I can never get enough of it. Montreal takes their food very seriously. And every cuisine is fantastic. For some authentic Montreal dishes, below are my favorites:
Go for a Wolensky's special at Wilensky's Light Lunch.First opened in 1932 as a cigar store and barbershop, Wilensky's luncheonette is a fixture on the Montreal foolscap. It's  a time warp serving the same signature baloney/salami sandwich for over 80 years, hand-mixed sodas, green paint, stuffed bookshelves…You DO NOT want to miss a Wolenskys special trust me. Ask Richard Dreyfus …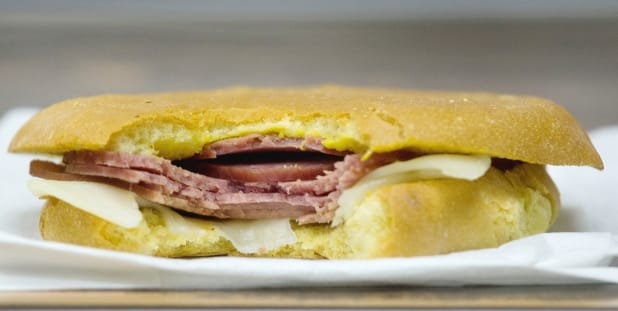 Montreal is famous for their smoke meat sandwiches. Most will tell you to go to Schwartz's on St. Laurence bvld. They would not be steering you wrong however my personal favorite is Snowdon Deli. It's a little out if the way in the sense it's not in a trendy nor touristy part of town but hands down my favorite smoke meat as well as a myriad of Jewish delicatessen delicacies not to be missed. Been going since I was a child and continue to do so every time I'm home.
Don't forget Poutine. Nothing better then this local delicacy at this '50s-style greasy spoon, The Green Spot, with  27 different poutine available ( locals call it the G spot). You can also get it at Frites Alors (several locations ), Au Pied du Cochon (fancy poutine) or La Banquise.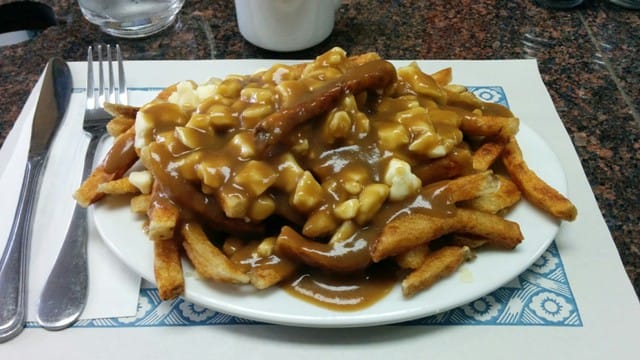 Eat a Mish Mash omelet or a Beauty's Special at Beauty's Luncheonette. One of the most iconic places in Montreal.
Fairmount and/or Saint Viateur for bagels (Coke or Pepsi ) but I give the edge to Sainte Viateur. Try walking in there without salivating just from inhaling the overwhelming aroma of the bagels cooking. Try it.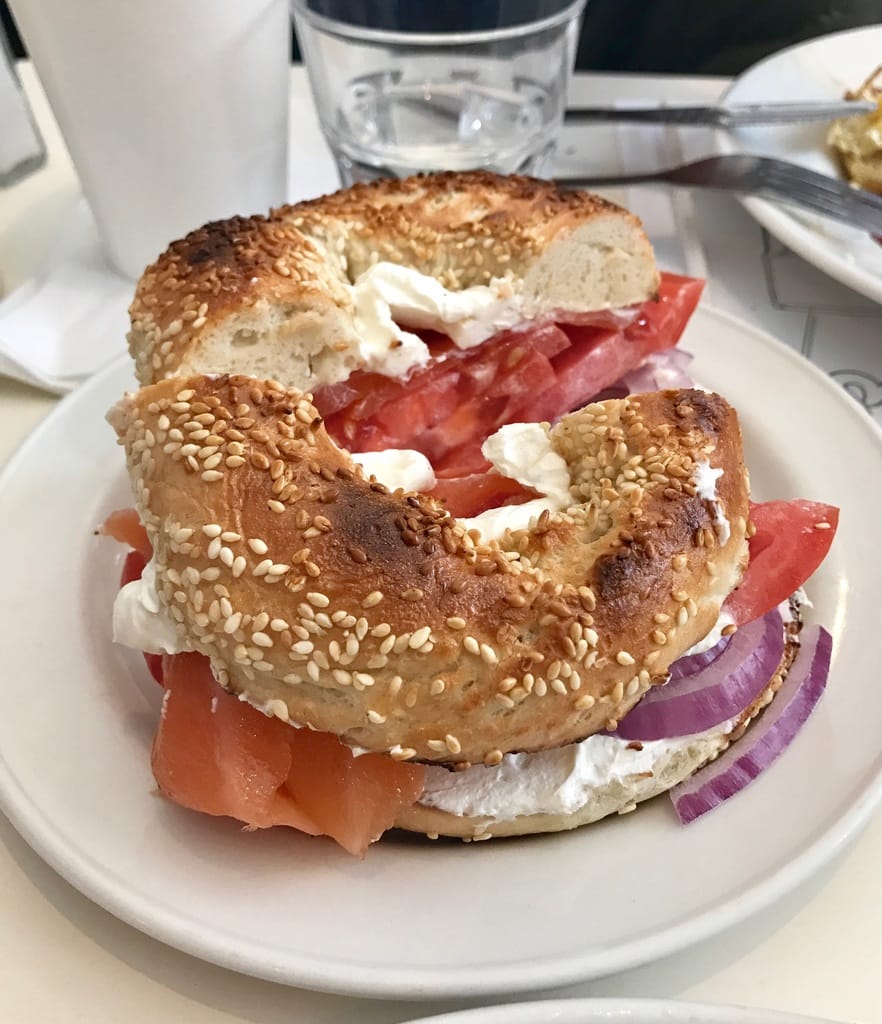 You have stayed at the Ritz several times. I know it is a special place for you, why?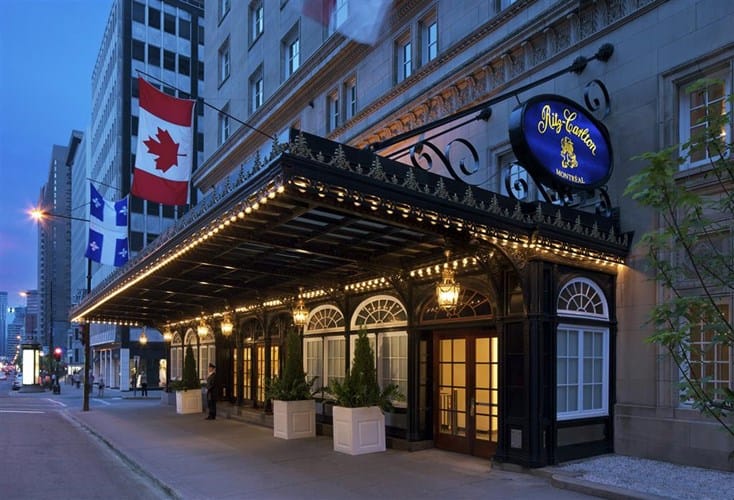 This is no ordinary hotel. The history and lore makes the Ritz quite unique and special.
It's here that Elizabeth Taylor and Richard Burton arrived in 1964 and were married in the hotel with two hours notice. It's here that The Rolling Stones rented out the entire 6th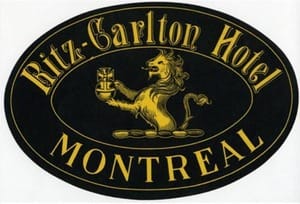 floor for over a week. It's here that Sophia Lauren would cook her own pasta in the royal suite. And it's here where heads of state and celebrators would insist on staying:  Winston Churchill, the Queen of England, Charles de Gaulle, Nixon, Trudeau (senior), David Bowie, the Rolling Stones ….the list is endless.
I love a hotel that still offers proper high tea – here it is served in the Palm Court every day. They have two seatings: 12:30pm and 3:30pm.
The roof top pool is glorious. A must do while you're staying there
You must have brunch or lunch on the terrace of Maison Boulud. Only place I can think of that has a duck pond. The back terrace ( completely covered) is one of the most iconic spots in Montreal.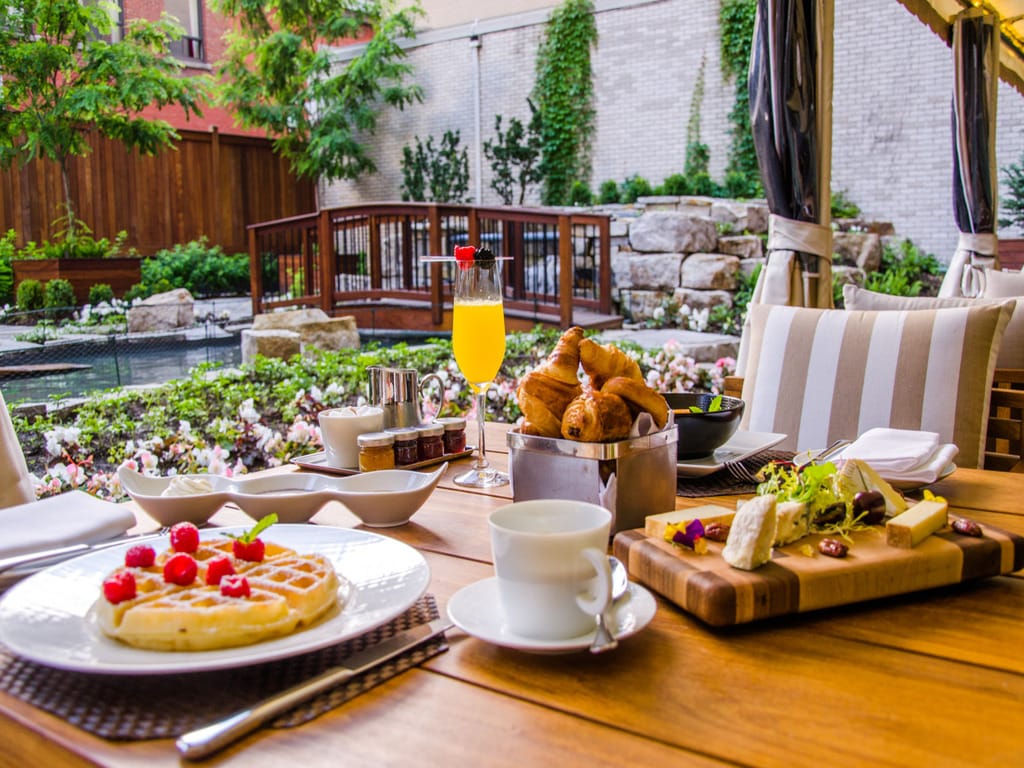 I love how personalized the service is. I think it might be the best service of any hotel I've ever stayed at around the world. They go above and beyond.
Veronica calls me prior to our arrival to see what is needed in our rooms. Every single time. There's nothing she won't have arranged for us.  Irene at the front desk. The warmest smile. The most solicitous service. Andre who helps us with our bags. The nicest man always willing to accommodate any request.
If you have an event and you need a blowout, get one at the St. James Spa downstairs. Request Hana. She's the best blowout I've ever had.
How has the Ritz changed in the last decade since you stayed there for your wedding?
I was married in 1999 and stayed in the Royal Suite for the entire week leading up to my wedding. So needless to say the Ritz holds a lot of meaning for me. Having said that,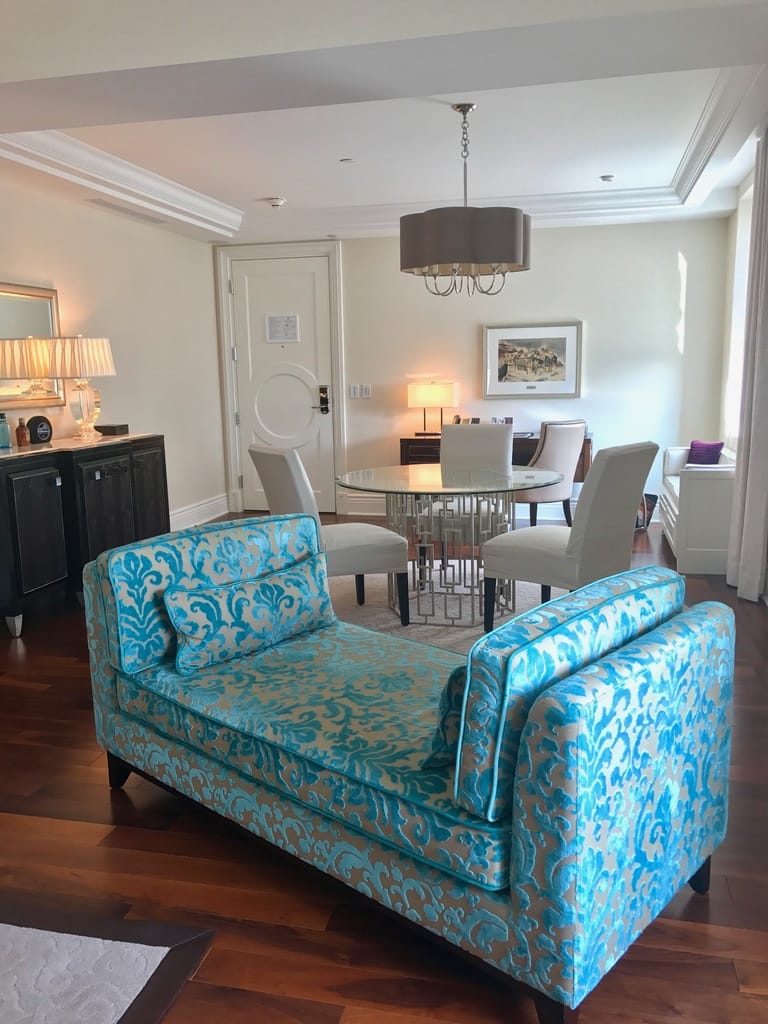 prior to closing its doors to undergo its renovation, the hotel was in need of a major facelift.
In 2012, the Ritz completed a $150 million restoration and renovation and reopened their doors in May of that year. The transformation was perfection. They retained the old world charm that makes the Ritz so special (Palm Court, the Oval Room, entranceway of the hotel) while completely elevating the degree of sophistication. The rooms and bathrooms are exceptionally spacious and the amenities are fantastic. The technology in the rooms is a welcome improvement without making you feel like to can't figure out how to use it.
Any particular tips you can offer for travelers looking to come to the Ritz?
Bathrooms are all same size in all category of rooms except in standard rooms. In standard rooms there are no tubs. They do maintain the double sink though.
Some people have preferences of wood vs. carpeted floors. If you are getting connecting rooms, all of them are wood floors only. Non connecting rooms are carpeted.
Suites: There are only two Executive Suites (918, 1018) that are corner units with a fireplace and spacious living area. Junior suites are not much bigger then Signature King or Queen (two queen beds) rooms so from a price standpoint, you are better off with a Signature King or Queen room
If you are traveling with a family, get two connecting rooms UNLESS your kids are a little older. Then I would suggest getting the 05 (king)/07 (2 queen) combination. They are NOT connecting but they are beside each other and have city views (opposed to the courtyard)  and are exceptionally generous in size. These are the rooms we take as a family. Note: the king room is carpeted while the queen room has wood floors.
Ok, so you love the Ritz. But there must be other places to stay worth checking out in this fabulous city?
I mentioned before there was a lot of construction. Part of it is a 18-story Four Seasons is being built (Note: It has since opened and it is amazing!) around the corner from the Ritz on de la Montagne street on the foot of Mont Royal park, marking its return to Montreal after two decades of absence. In addition to a 163-room hotel, there will be 18 new luxury condos ranging from $4-$20MM and a direct walkway to the 250,000 square foot-luxury Ogilvy/Holt Renfrew department store.
Near both the Ritz and Four Seasons, the Fairmont Queen Elizabeth Hotel just reopened its doors this July after a $114 million renovation. It's a massive hotel (over 1,000 rooms) in the commercial district with three restaurants, an indoor pool. I can't speak for it, but it's worth mentioning this was the hotel used by John Lennon & Yoko Ono in 1969 for their "peace bed-in".
If you wan't old world, St James on Rue St. Jacques in Old Montreal is a good choice. The 61-room hotel is known for eclectic style. 
Sofitel is a popular hotel located downtown very popular with both business travelers and vacationers – it's sleek and modern in the heart of the Golden Mile.
St Germain (a small 101-room boutique hotel ) is very well appointed. Fantastic price and a great location.
William Gray is a new hotel that opened last Summer 2016. It is housed in two historic 18th century buildings with a modern design inside. I have not been there but a friend who did loved it.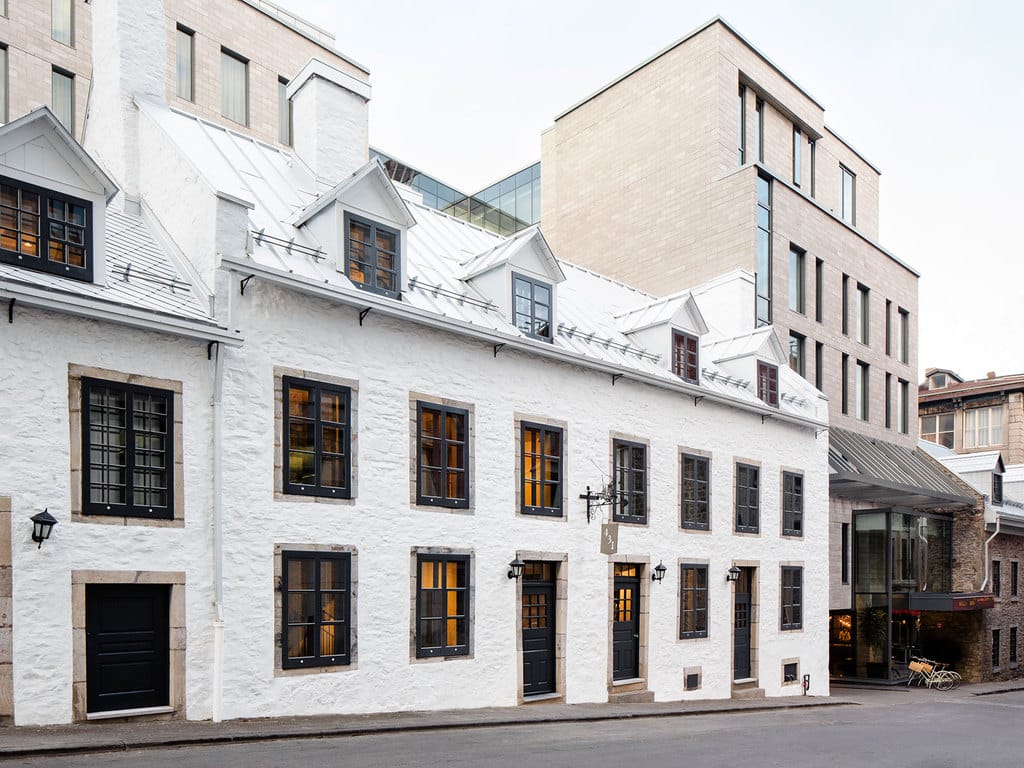 Ritz-Carlton Montreal
Virtuoso Amenities at the Ritz Montreal when you book with Inviato Travel:
Upgrade on arrival, subject to availability
Daily Buffet breakfast for up to two in room guests in restaurant
$100 USD equivalent Resort or Hotel credit
Early check-in/late check-out, subject to availability
Complimentary Wi-Fi
Book This Hotel
Why book Virtuoso?
Personalized travel assistance
24/7 online booking
Special rates & exclusive offers
Guaranteed Room upgrade*
Complimentary full American breakfast
Early check-in, Late check-out*
Exclusive on-site amenities (varies by hotel)
* based on availability on time of arrival