Savannah City Guide: Postcard from Savannah. Feeling the need to escape (like most of us), a client recently asked us to organize a long weekend in Savannah for her and her daughter. We booked them at one of the many boutique hotels newly dotting the riverfront, The Alida, and created a custom itinerary and Savannah city guide for them including the requisite ghost tour, famous set locations to check out and of course fantastic places to eat and shop. After a few days of absolutely crushing on Savannah and excitedly sending us along photos of places they hit every day, we are sharing some of the stops we recommended along with new discoveries that were the biggest hits.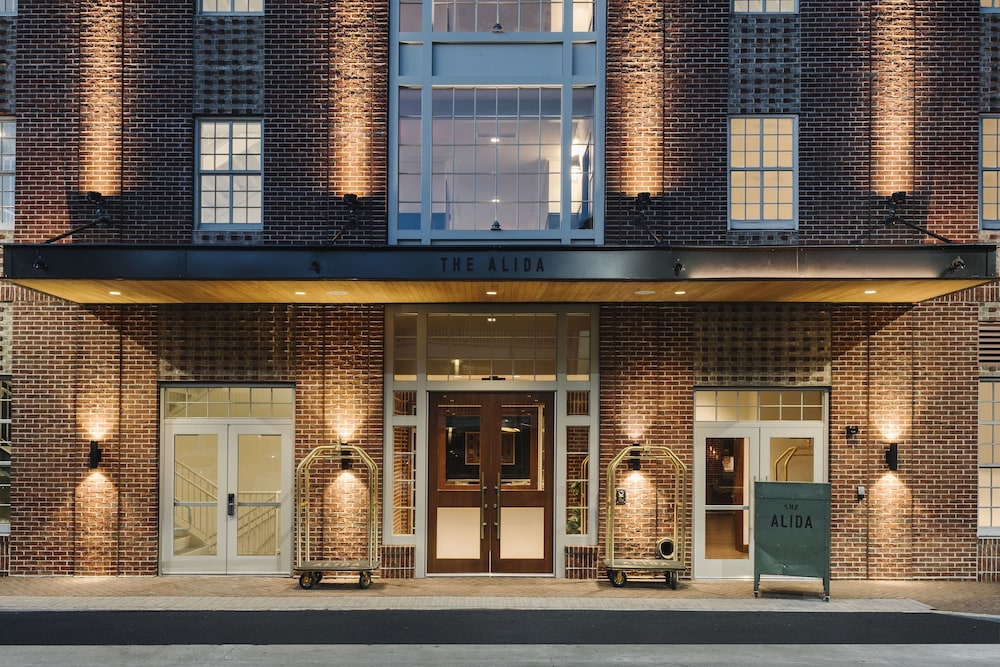 Why Savannah?
If you were traveling South for a long weekend city escape, it used to be your best options were Charleston, Atlanta or New Orleans. But Savannah deserves more time than a day trip. The colonial city, is home to 25 annual festivals and 22 leafy squares in a 1-square mile area, has a burgeoning foodie scene and the newly developed riverfront is bustling with an array of new hotels, shops and restaurants.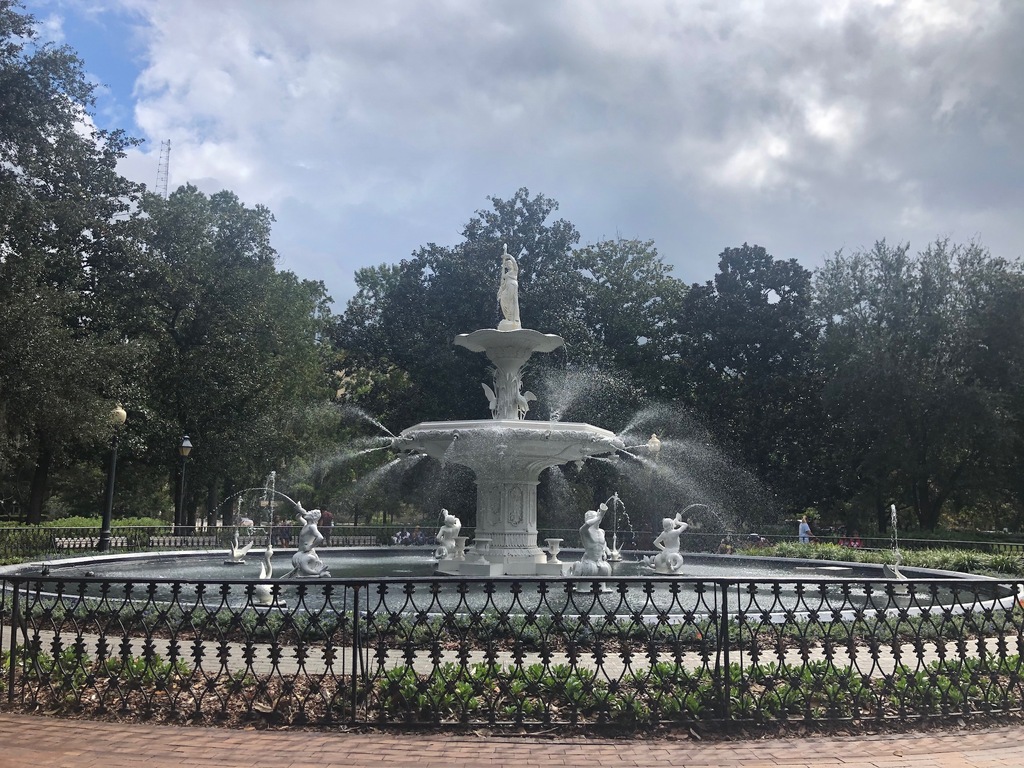 It also happens to be especially beautiful with majestic Live Oak trees (many 300 years old) draped in Spanish moss throughout the city, creating a romantic atmosphere all over Savannah's streets and public squares.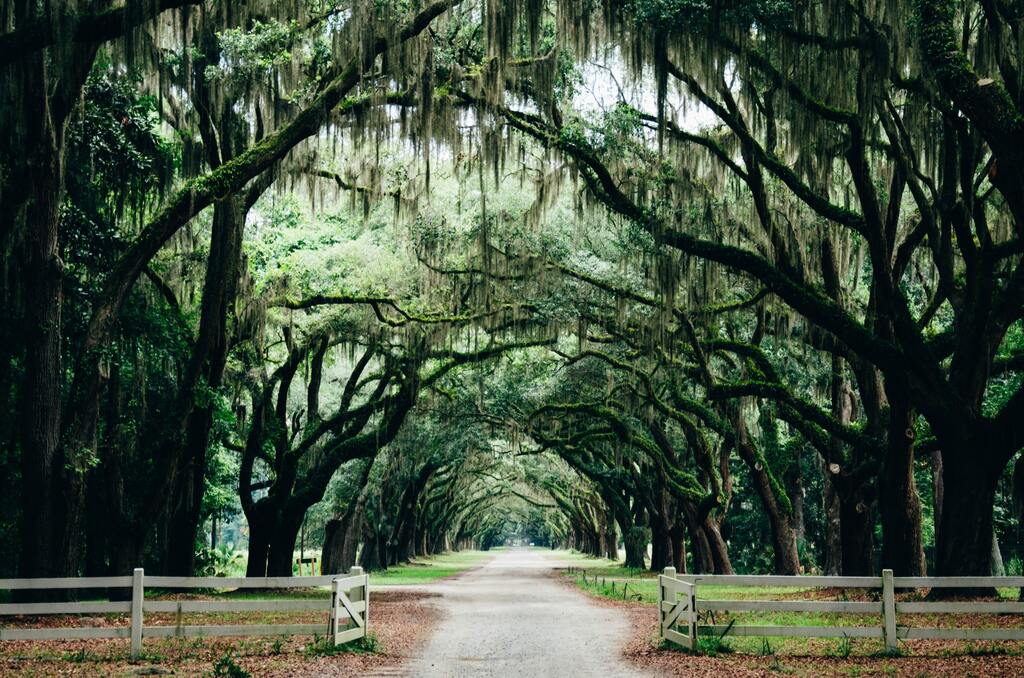 For history buffs, Savannah has a lot to offer as the oldest city in Georgia was once a battleground for the American Revolution. Whether you take a tour or use a guidebook, you will hear plenty of stories of its  past filled with stories of slaves, colonists, pirates and voodooists. The city has weathered through its share of trauma: hurricanes, major fires, and three massive outbreaks of yellow fever. In fact, the fire of 1820 destroyed more than half of the city only to be followed by the first wave of yellow fever the same year.
During this and the subsequent 1854 and 1876 yellow fever breakouts, tens of thousands of people died. Thought to be dead but really in a coma state, many were hastily buried alive. The remedy? A bell above ground tied to a rope and wrapped around the wrist of the dead below ground so that the grave keeper could hear. Imagine that! In one of the cemeteries, coffins were uncovered showing scratch marks on the lids for the unlucky ones.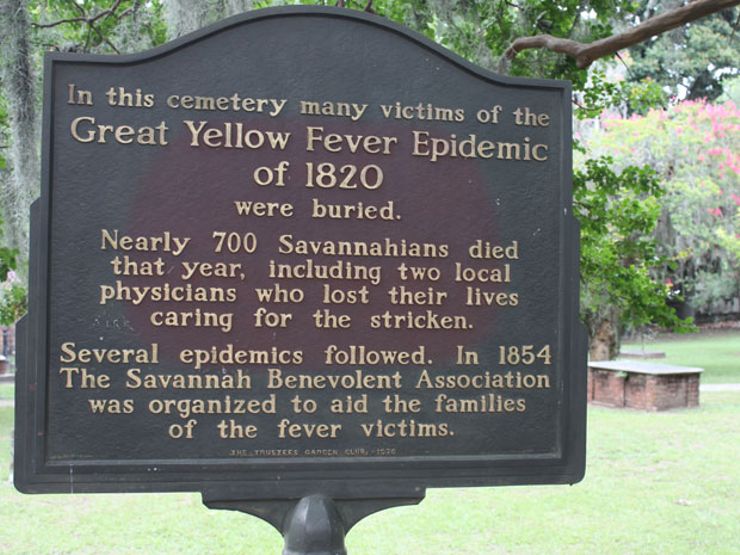 So it should not come as a surprise then that Savannah earns the distinction of being one of the most haunted cities in America — there is a saying that the city was built on its dead. There are 9,000 graves, many in massive burial sites, and seven cemeteries in the historic city alone. With only so many graveyards, there are many burial grounds under streets, buildings and parks. If you find yourself walking along a slanted street, it is likely there is a coffin buried not to deep underneath! Needless to say, taking one of the many ghost walking tours one evening is a MUST DO during your time in Savannah. We like this one for history and ghost tours: Genteel & Bard. 
Lastly, I have to mention two wonderful movies were set in Savannah: Forrest Gump and Midnight in the Garden of Good and Evil. Each are worth a watch (perhaps again) before your next trip. Read more under Squares to learn where some scenes were filmed.
Checking in: The Alida HoteL, savannah
To say Savannah is booming with new amazing hotels, especially along the riverfront, would be an understatement.  From the hot new Perry Lane hotel and the maritime-chic The Bohemian, to the industrial style boutique hotel Cotton Sail or The Drayton in the historic district, there are tons of choices for any taste. Knowing my clients wanted to be on the riverfront in a contemporary-style hotel with a fun vibe, I selected The Alida, a 173-room boutique hotel that opened in 2018 in a converted warehouse. With an outdoor pool, wonderful rooftop bar, central location and great rates, this property is a terrific value. With all of these hotels, I should add, Inviato has special amenities and pricing for our clients as a Preferred Partner.
After a quick non-eventful flight from Newark, and a seamless early check-in into the Alida, where a bottle of wine and snacks welcomed my clients in their room, they didn't have to venture out too far for their first dinner. While empty on this particular evening due to a warm evening (and I am sure many people prefer to eat outdoors with COVID-19 spikes), they loved the dark and cozy ambiance of Rhett, the signature restaurant at the hotel.
While they didn't have time to venture to the outdoor pool or stunning rooftop open air bar (worth it just for a panoramic view of the city), they loved the Keep Shop: a 24-hour emporium featuring unique artisan wares. The hotel was a perfect central base from which to venture out with our Savannah City Guide and explore the city each day after a complimentary Southern-style breakfast.
SAVANNAH CITY GUIDE: OUR FAVORITE PLACES TO VISIT, DINE AND SHOP. 
SAVANNAH'S SQUARES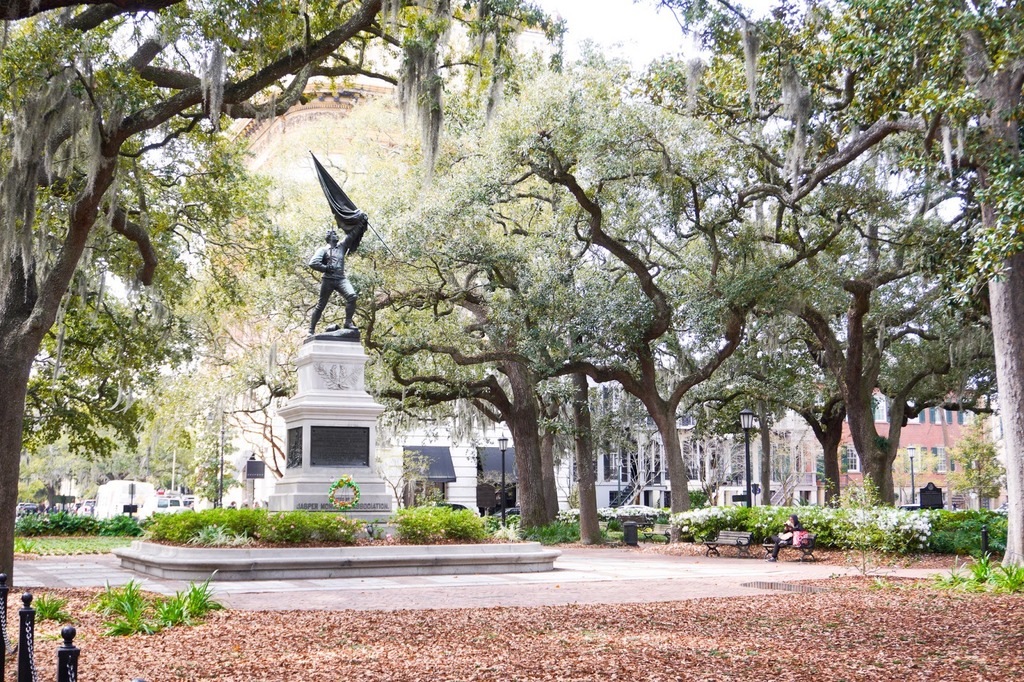 As you walk the city, you will come upon a few of Savannah's beautiful squares. Three of our favorites are Madison Square (above), Monterey Square and Chippewa Square.  On the former square, the famous SCAD (Savannah College of Art and Design) sits on one corner with a terrific brunch spot, the Gryphon Tea Room.  The picturesque Monterey Square is where you will find the Mercer Williams House (SW corner), featured in the movie, Midnight in the Garden of Good and Evil.  The famous bench scene ("life is like a box of chocolates…") in Forrest Gump was filmed in Chippewa Square although the bench now sits in Savannah History Museum.
SAVANNAH RESTAURANTS: INVIATO PICKS
CLARY'S CAFE 
404 Abercorn Street
You might recognize this Savannah staple, formerly a drugstore and now a simple diner, from the film Midnight in the Garden of Good and Evil. While open for lunch and dinner, this is a place where you need to go at least once for a Southern style breakfast of eggs, biscuits, and gravy.  Good thing breakfast is served all day!
The Grey
109 Martin Luther King Blvd.  Make reservations 30 days in advance. 
A hot and trendy restaurant with a retro design featuring modern Southern cooking in a refurbished Greyhound bus depot, this restaurant (considered the best in the city by many) is a Do Not Miss. There are two bustling bars if you just want to stop by for drinks as there is a such a great vibe here!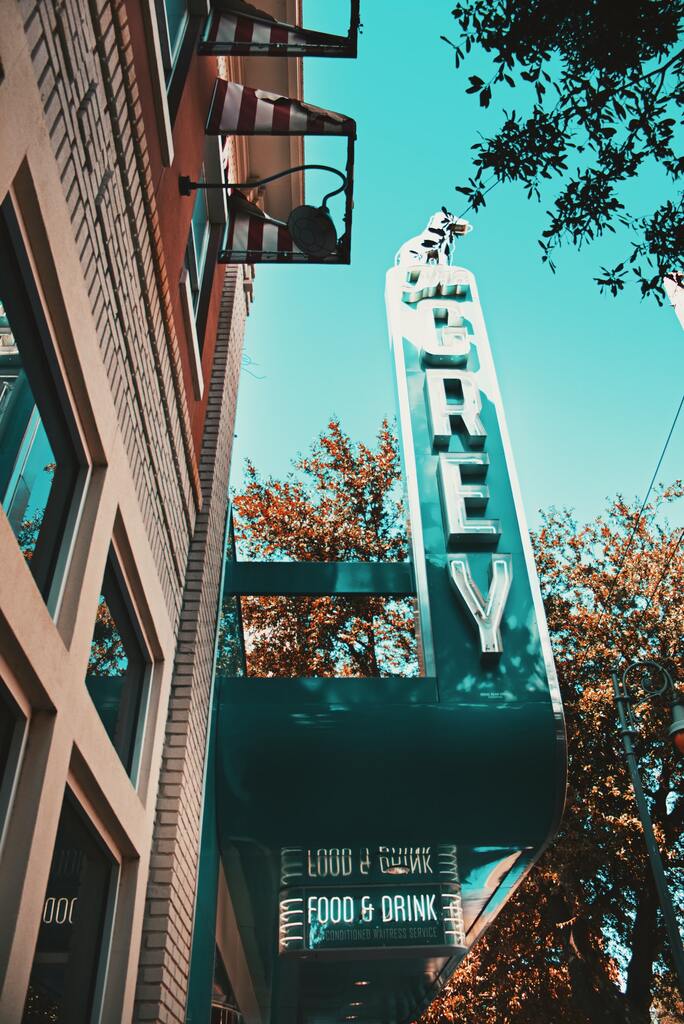 COLLINS QUARTER 
151 Bull Street.
A lively bistro that is hugely popular for brunch (I recommend the short rib hash!). A nice stop before or after walking through Chippewa Square, where the bus scene from Forrest Gump was filmed.
Mrs. Wilkes Dining Room
107 W. Jones St., Historic District | 912.232.5997. Open daily for lunch. Cash only. No reservations. 
On almost every Savannah recommended restaurant list, this was our client's favorite restaurant. Due to COVID-19, meals are provided in bags to your table. No rezzies so come early but expect a line here always. HUUUGE family-style portions so order light. You will need and want to take some long walks after. We recommend nearby Jones Street, which is lined with historic Southern homes and arched, weeping trees.
A family run business since 1943, this is where you go for real Southern home cooking (read: high cholesterol, artery clogging food) a young woman named Selma Wilkes opened a traditional Southern boarding house (lodging upstairs, a few hearty meals downstairs). Still a family-run business today, Mrs. Wilkes Dining Room is where you head for real-deal Southern home cooking. Think fried chicken, sweet potato souffle, beef stew, collard greens, black-eyed peas, corn muffins, and biscuits.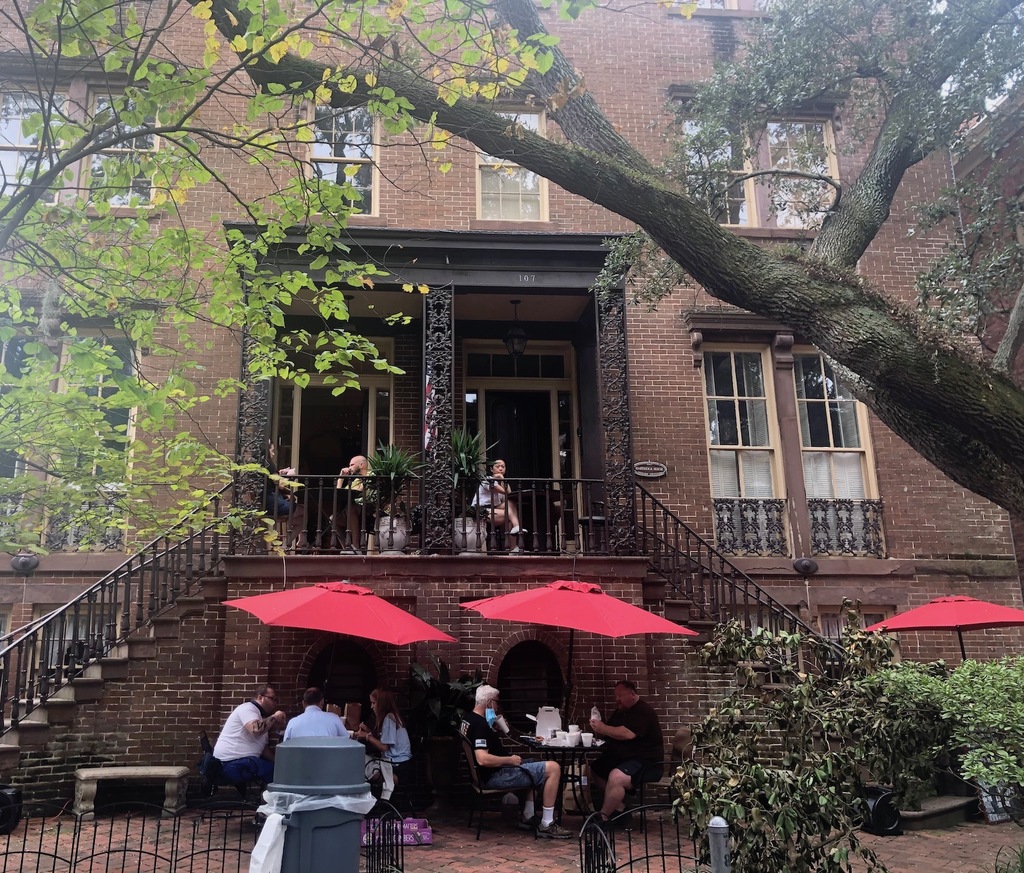 PIE SOCIETY 
19 Jefferson Street, City Market. No reservations. 
If you love yourself a good pie, you go to this British gem of a restaurant, Pie Society, for both sweet and savory pies, baked fresh daily.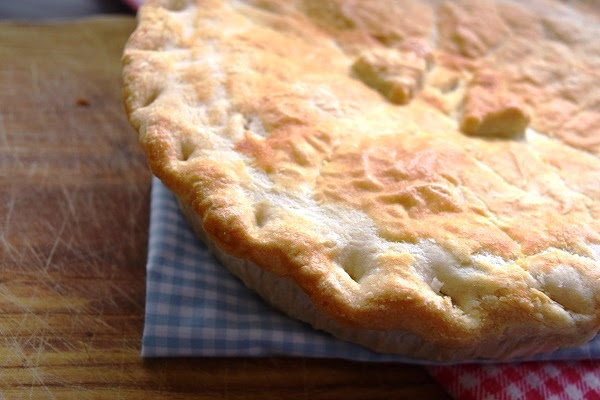 2740 Livingston Avenue. 
Our clients thought they might be murdered on their taxi drive to what appeared to be a shack in the middle of nowhere. But the drive is worth it as this is a one of a kind experience where the food is really good (go for the bowls of crispy okra and boiled peanuts). The riverside setting and surrounding marshland is beautiful and best viewed at sunset. Come early to snag a picnic table.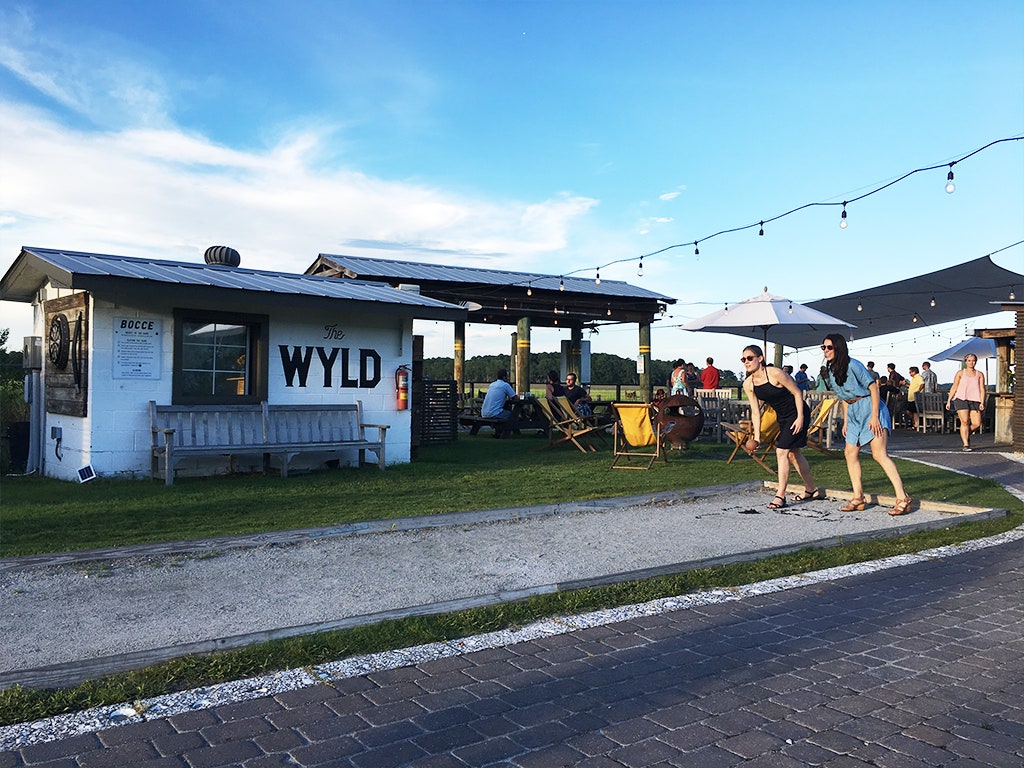 256 East Perry Street. 
The new rooftop bar and restaurant, Peregrin, at the new Perry Lane Hotel, is one of the hottest spots in town. In addition to a terrific menu and killer views of the city, there is live music many nights (check on the website for the schedule).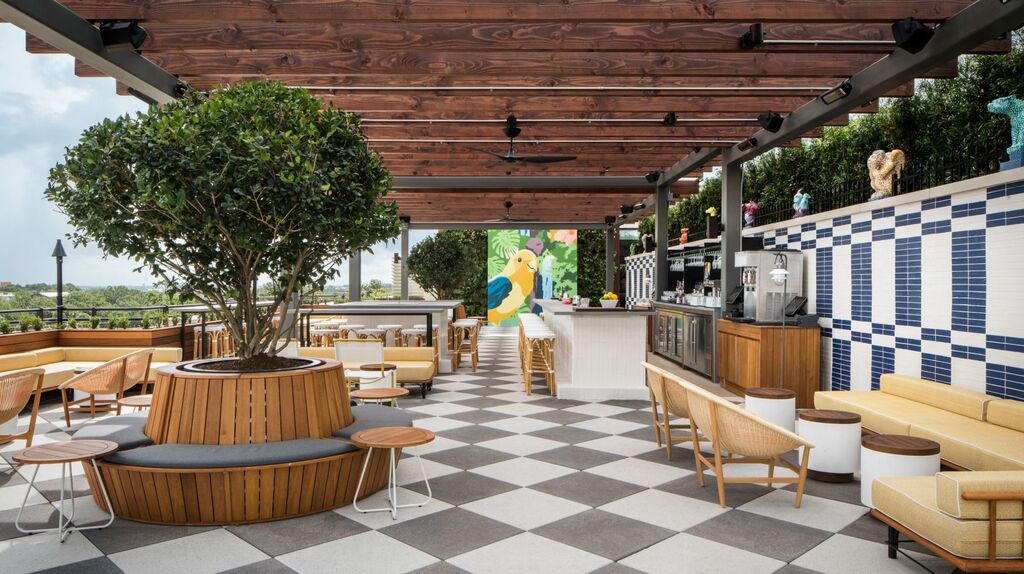 SAVANNAH SHOPS: INVIATO PICKS
Hit Broughton Street (the main shopping street) and Whitaker Street (the design district with great boutiques as well as homes to drool over).
PW Short 
414 Whitaker Street.
A modern day general store full of cool looking kitchen and barware items, leather goods, art and vintage furniture, many from local artists and designers.
Paris Market and Brocante
36 West Broughton Street. 
Half flea-market half bazaar, this is where you channel your Parisian self. Lots of rooms to explore including an antiques section in the basement and a french café on the main floor.
E. Shaver Bookseller
326 Bull Street 
One of the few independent bookstores left since its opening in 1842, E. Shaver has lots of nooks and crannies with interesting gifts in addition to all the books and books. You are sure to run into one of the resident felines, Mr. Elliot Bartleby and Skimbleshanks.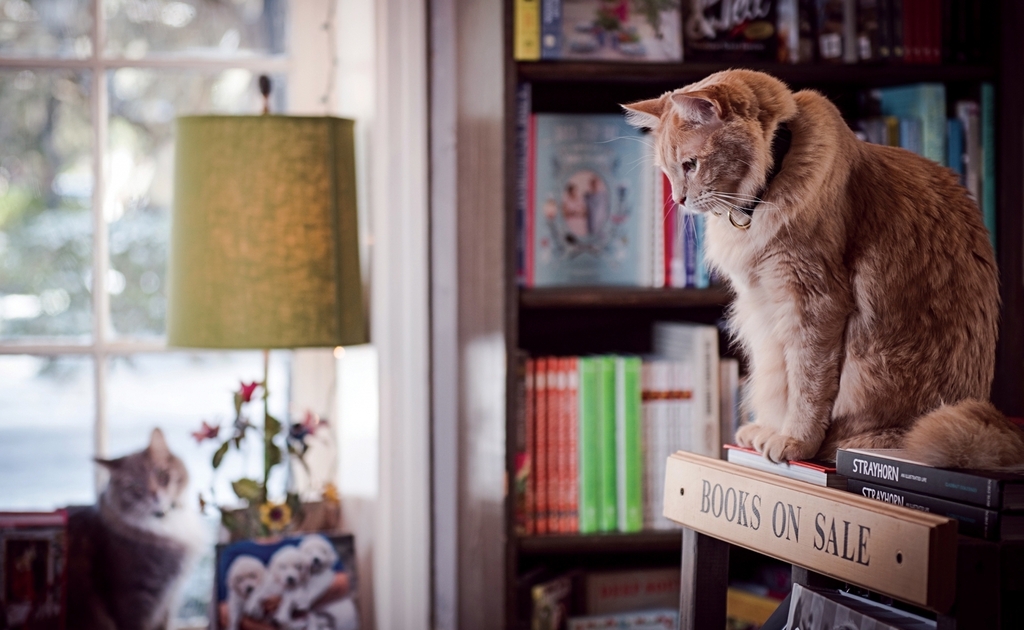 River Street Sweets
13 East River Street
The flagship and original location (there are now 17 shops in the franchise) is a must visit for anyone with a sweet tooth. Here you will find special Southern treats including the hand-dipped pralines, milk chocolate "bear claws, hand-stretched peanut brittle, fluffy nougat logs, and chocolate fudge.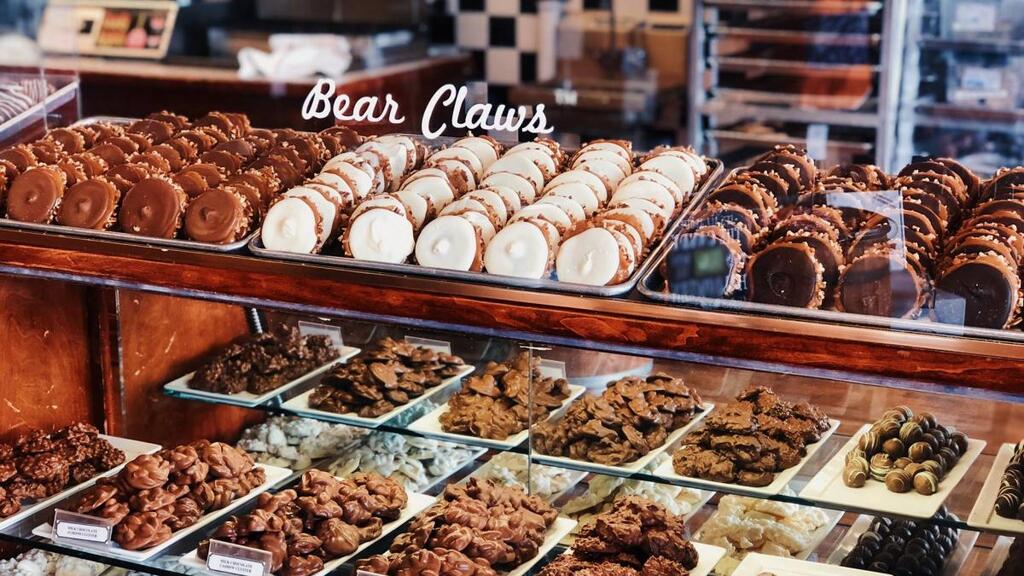 Byrd's Famous Cookies 
6700 Waters Avenue 
While you are still craving sweets, head to the flagship store, where you will smell Byrd's famous wafer thin cookies baking before you even enter the store! You can sample all of their famous flavors and decide which ones are your favorites. They make great gifts to bring home too.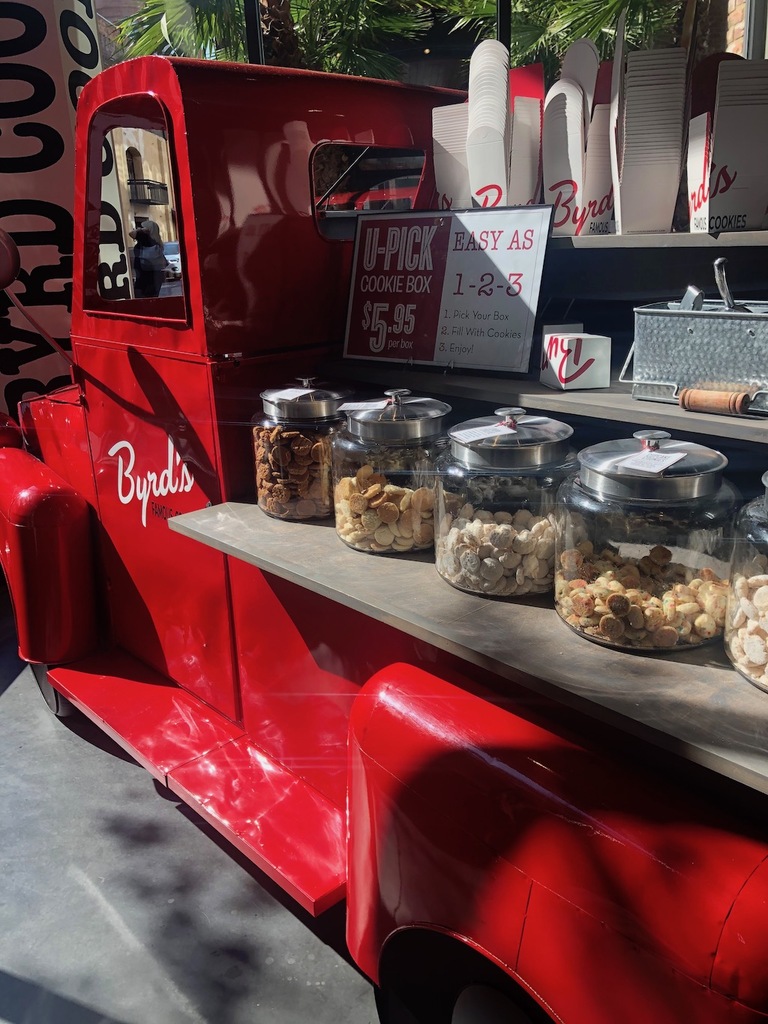 Leopold's Ice Cream
212 East Broughton Street. 
This old fashioned ice cream parlour with soda fountain and 20 flavors of creamy ice cream dates back to 1919 and is by far the most popular ice cream spot in Savannah. The long line is worth the wait when its warm out.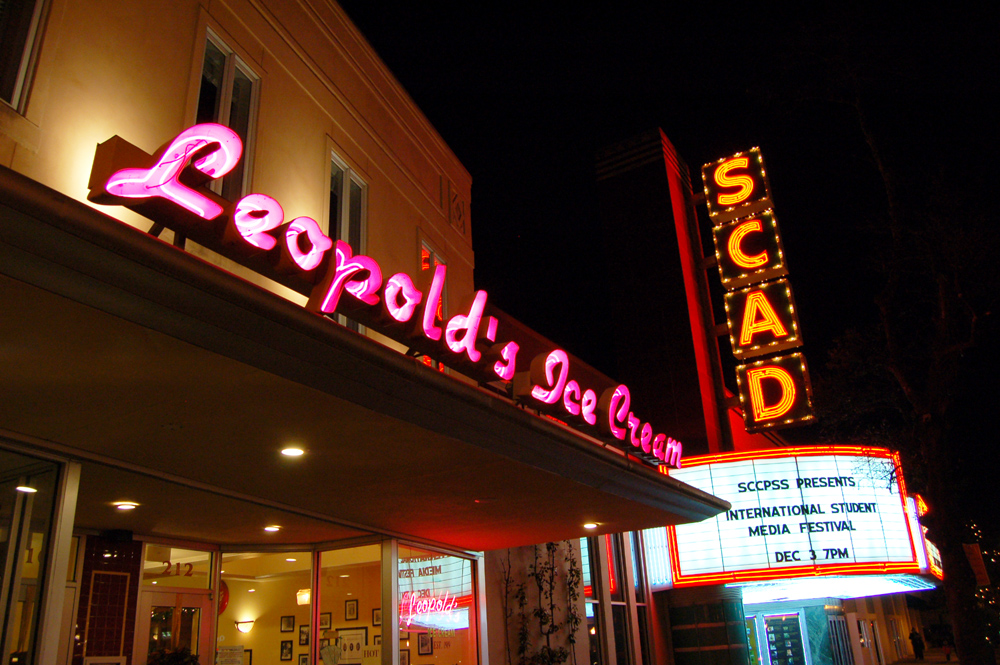 The Alida, Savannah
As a Marriott STARS/Luminous Preferred Partner, Inviato provides wonderful benefits and amenities at The Alida, Savannah including complimentary breakfast, early checkin and late checkout (upon availability) and more.
Book This Hotel
Why book Virtuoso?
Personalized travel assistance
24/7 online booking
Special rates & exclusive offers
Guaranteed Room upgrade*
Complimentary full American breakfast
Early check-in, Late check-out*
Exclusive on-site amenities (varies by hotel)
* based on availability on time of arrival