Ahh Ibiza… the chic, white Balearic island where music, boho fashion and spectacular seafood is practically a religion. The hip island saw a major boost in tourism this past summer due to Nobu Hotels latest hotel opening in June (other Nobu Hotels can be found in Miami, Las Vegas, Malibu and London with 10 more on the way). I hopped the first plane I could once my kids were off on holiday with their Dad to check out all the buzz about this 'ultimate playground for grown-ups'.
If a five-star hotel opening is not enough for you to make the 30-minute jaunt from any major Spanish city, then the nightlife attractions are surely worth it as Ibiza has recently taken it up a notch. While the clubs that Ibiza is known for are still going strong and popular with the beautiful young things, sophisticated yet racy cabaret shows are drawing in upscale older crowds.  And, luxury family-friendly beach clubs have just about popped up on every corner of the island appealing to families. Still not enough?   Formentera, the smallest of the Balearic islands and a hippie paradise, is only accessible from Ibiza so there you have it!  #sold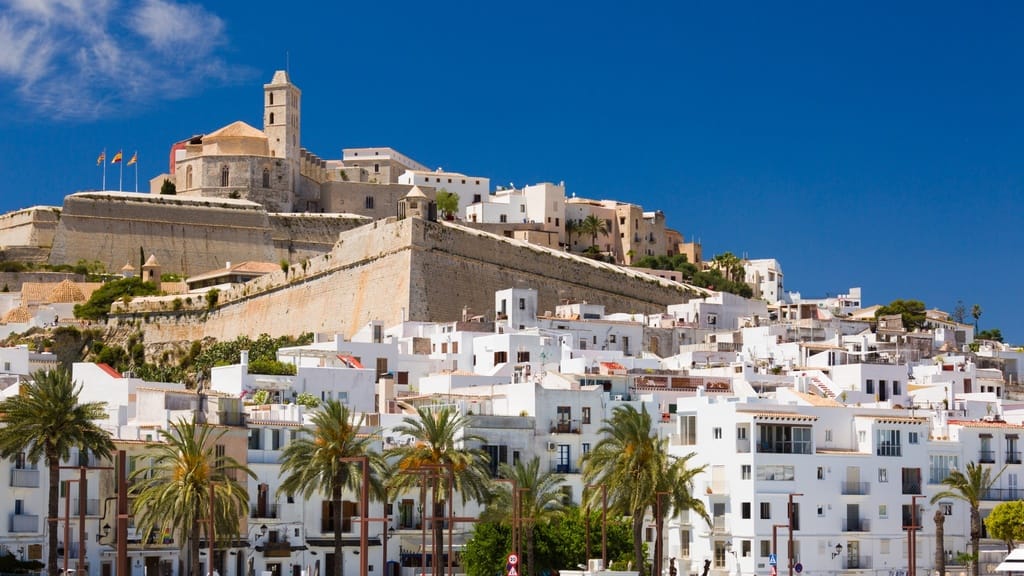 The Hotel
Taking a page out of DeNiro's restaurants and movies, the hotel is exactly what you might expect.. effortlessly chic in terms of decor (think lots of white with a mix of soothing shades of blue). Plus a show stopper crowd who goes to Nobu for the scene but appreciates not being seen as no one cares about celebs (everyone is either a celeb or a person who does not put a value on that status).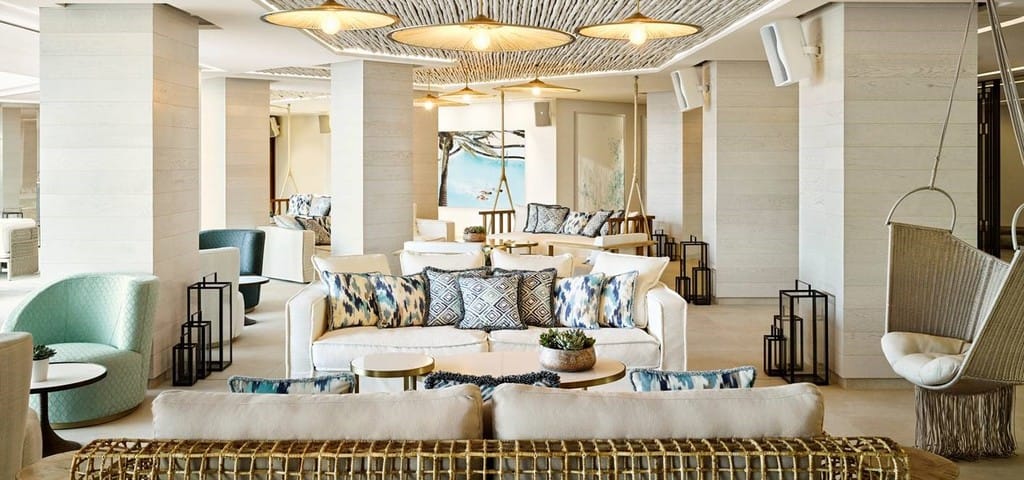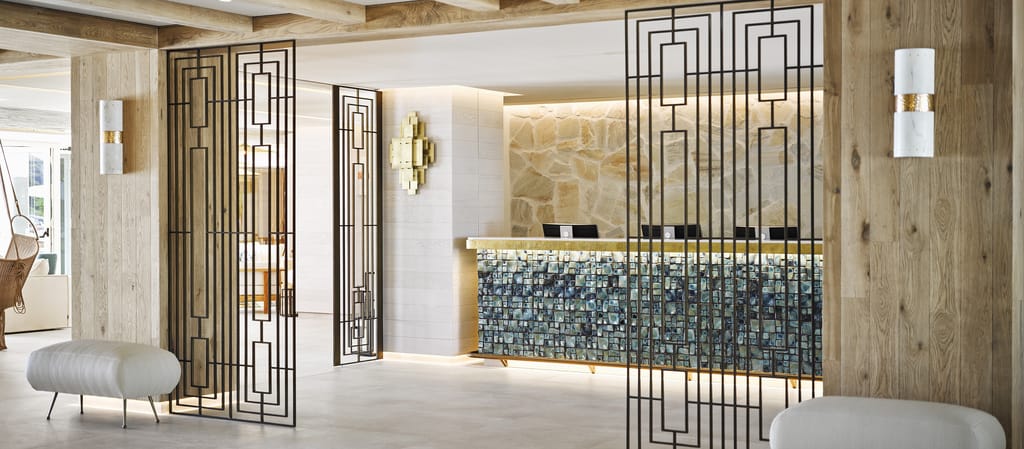 The pool is the epicenter of the resort, filled with ridiculously cool European families – music moguls, celebs such as Bruce Springsteen and Bethenny Frankel (not that I am in any way putting her in the same status as Bruce) and Victoria Secret models (I had to sit next to Doutzen Kroes and vowed never to eat again…still working on that).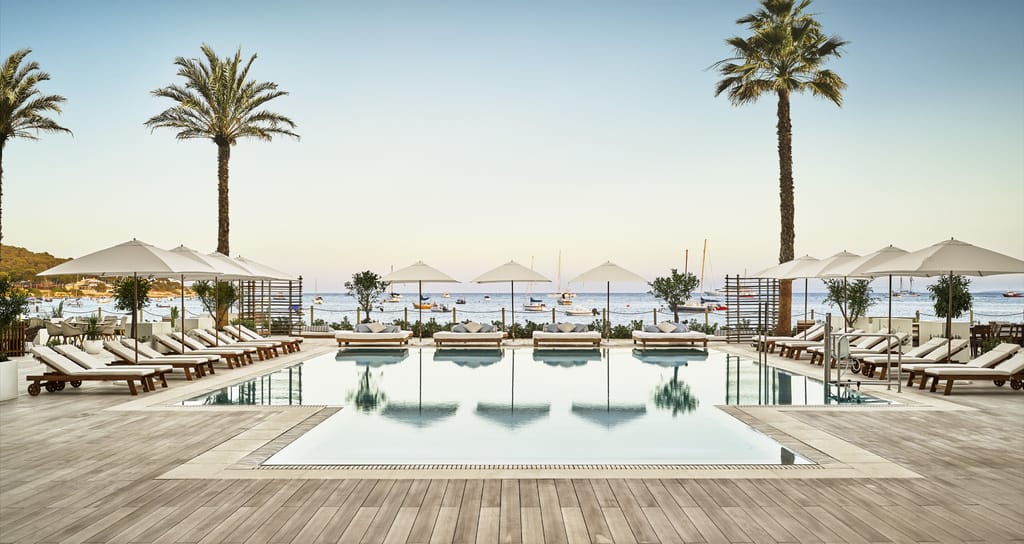 There are 152 rooms and suites (1-3 bedroom) in the hotel which either face the main street or the pool/bay. We chose the latter.  I highly recommend the pool/bay view rooms as the view is far more gorgeous, especially at night when all the trees are illuminated. And, frankly it is less noisy.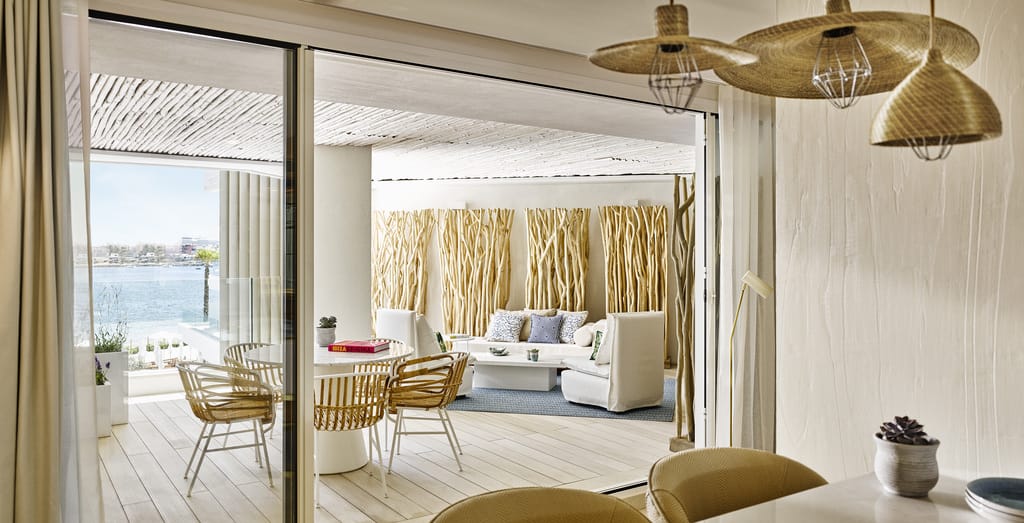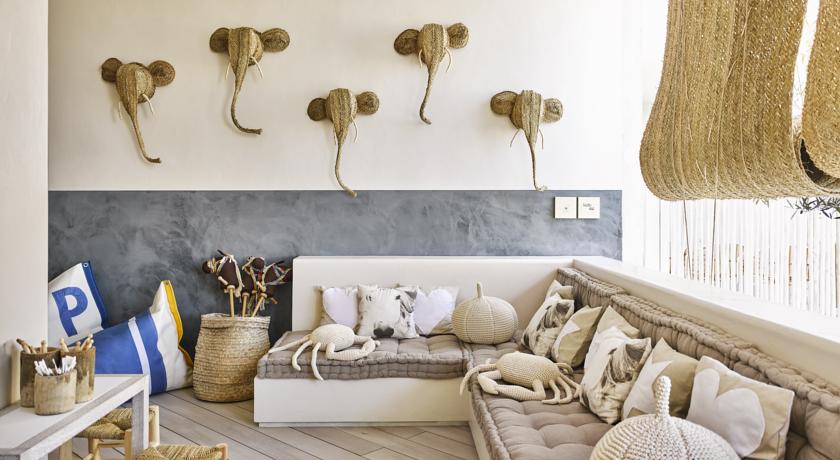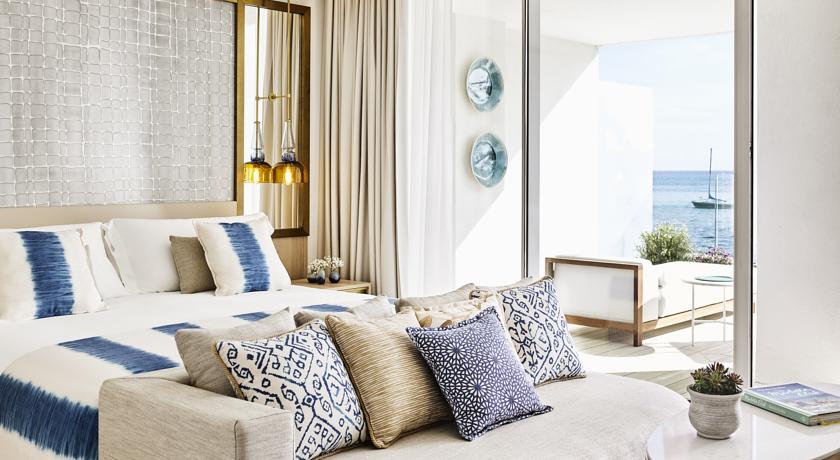 Key Features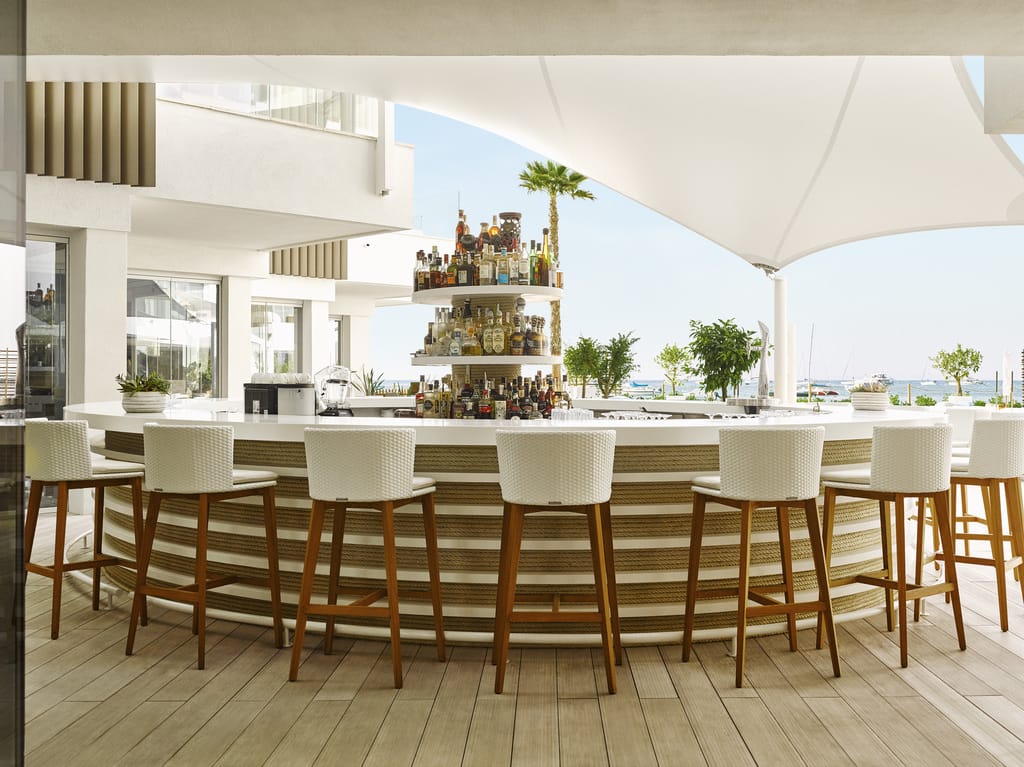 Daily kids club for kids ages 4-14 from 9-4
Six Senses Spa
John Frieda Hair Salon
Regular yoga sessions
Juice Bar
Adult Pool and Family Pool
4 onsite restaurants and bars including Peyutito, Chamber and Celicioso.
The beach. Good To Know: Talamanca Bay is full of seaweed and shallow in depth so you cannot lay on the beach. The hotel brought in sand and created a faux beach (the hotel is slightly raised above the beach) which works well aesthetically.
Private yacht rentals
The Beach Clubs not to miss
Blue Marlin
El Chiringuito Es Cavallet
Cala Bonita
BEACHOUSE
Cotton Beach Club (best sunset views)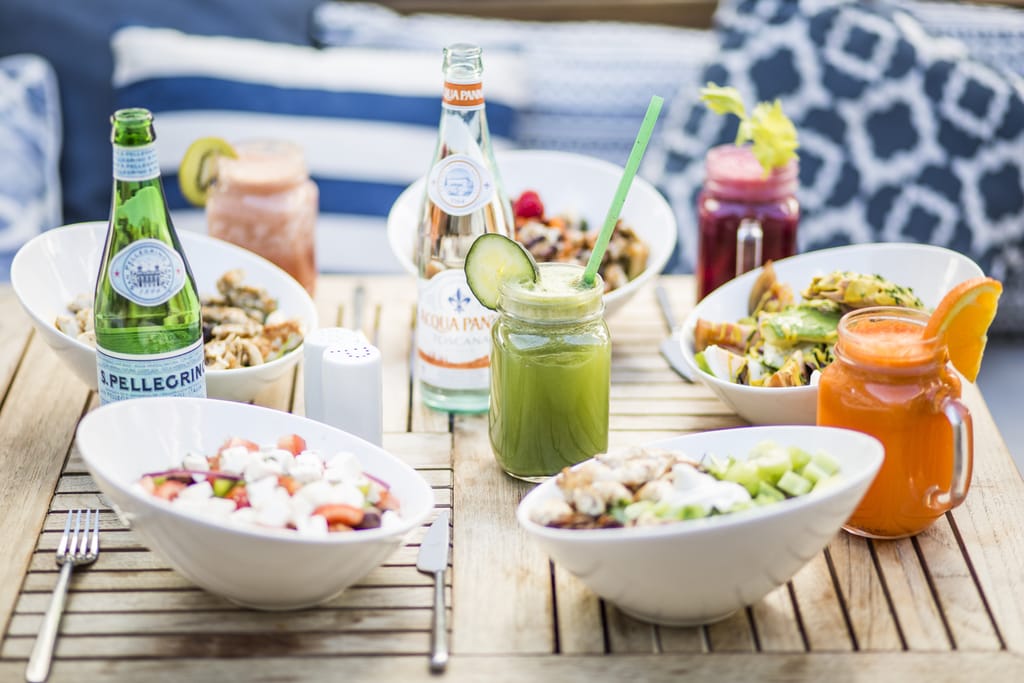 Favorite Eats
Nobu
Amante
La Muella
Maison Le Vrai
Peyotito
La Casita
Hot Nightlife
Heart
Lio
Must-Visit Shops
Galeria Elefante
The Rose
Los Enamorados
Review by Inviato contributor Elisa Carbone Brown.
Loved
Didn't Love

The decor.. earthy, boho chic and high level luxe.The food… every meal was on point.
The diversity among guests. Young, old, American, European…every box checked.
Nobu is centrally located between downtown (2 kilometers North of town) and the clubs/theater shows and boutiques…a 15 minute walk away from the hotel.

Non-guests can rent beach beds in the early hours of the day and the narrow beach is quite popular with local families.
The service was inconsistent, it truly depended on who was working that day.

Don't Miss
Skip

A boat ride (30 minutes via private boat or public ferry) to the island of Formentera where a long lazy lunch at Juan and Andrea will change your life.

Shopping downtown… it is a mini version of Time Square with tourist trinket shops. Beware of pickpockets there.

Rooms to Get
Tips

Many of the rooms are arranged by the pool and terraces of the restaurants.
Definitely opt for the pool/bay view rooms, junior suites or suites which have gorgeous views and are less noisy.
If your pockets run deep, splurge for the Royal or Presidential Suites.
There are several variations of interconnecting rooms and suites for families.

Cabs can be quite costly so I highly recommend renting a car as the island is vast and there is so much to see and do. We used D-Cars which offers luxury cars and they will meet you right at Nobu with a solid daily rate.
Why book Virtuoso?
Personalized travel assistance
24/7 online booking
Special rates & exclusive offers
Guaranteed Room upgrade*
Complimentary full American breakfast
Early check-in, Late check-out*
Exclusive on-site amenities (varies by hotel)
* based on availability on time of arrival