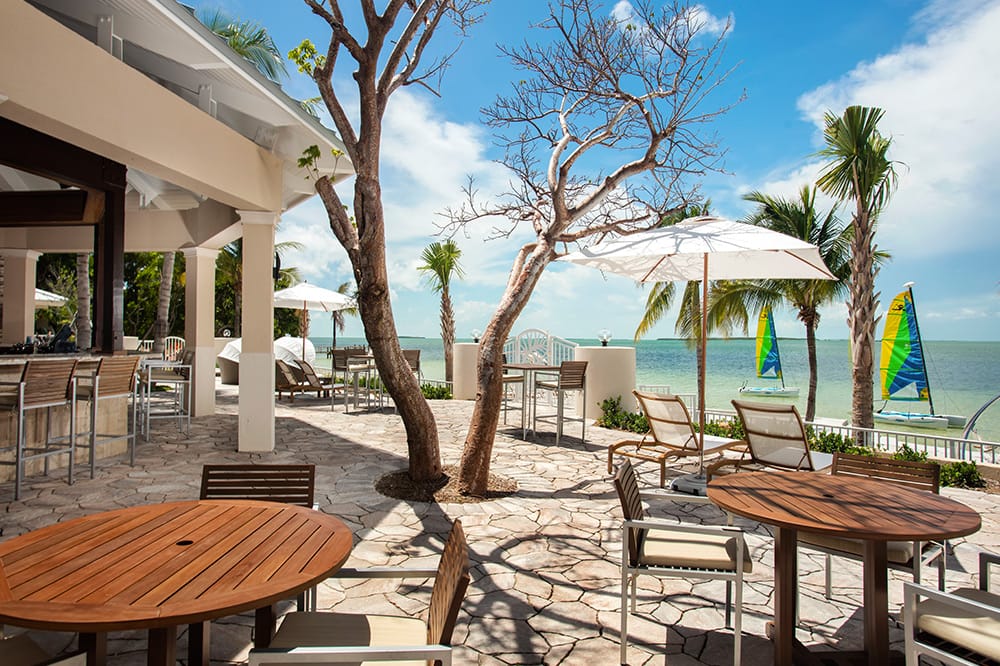 After almost 20 years of limited (and frankly, outdated!) resort options in the Florida Keys, a new 144-room hotel opened its doors this August. As a mom with a young tot, I have shied away from the Keys in the past due to a lack of exciting hotel options. With Playa Largo Resort now on the map, you can bet my family will be checking it out soon – and we won't be waiting for another polar vortex for a chance to lay poolside here.
Not surprisingly, guest reviews have been tremendous since Playa Largo opened its doors. All we can say is it's about time this much-needed outpost arrived. Yes, it's full-service (apparently a first in the Keys, who knew?) and luxurious.  But more simply, it's refreshing.
Playa Largo is a property of Marriott's Autograph Collection – a line of distinctive luxury boutique hotels (joining our recently reviewed The Press Hotel in Portland, Maine) – their 100th property, to be exact*! We definitely look forward to earning our Marriott Rewards points on our visit.  Maybe we'll arrive by sea plane or yacht via the resort's private launch/marina…in my dreams 🙂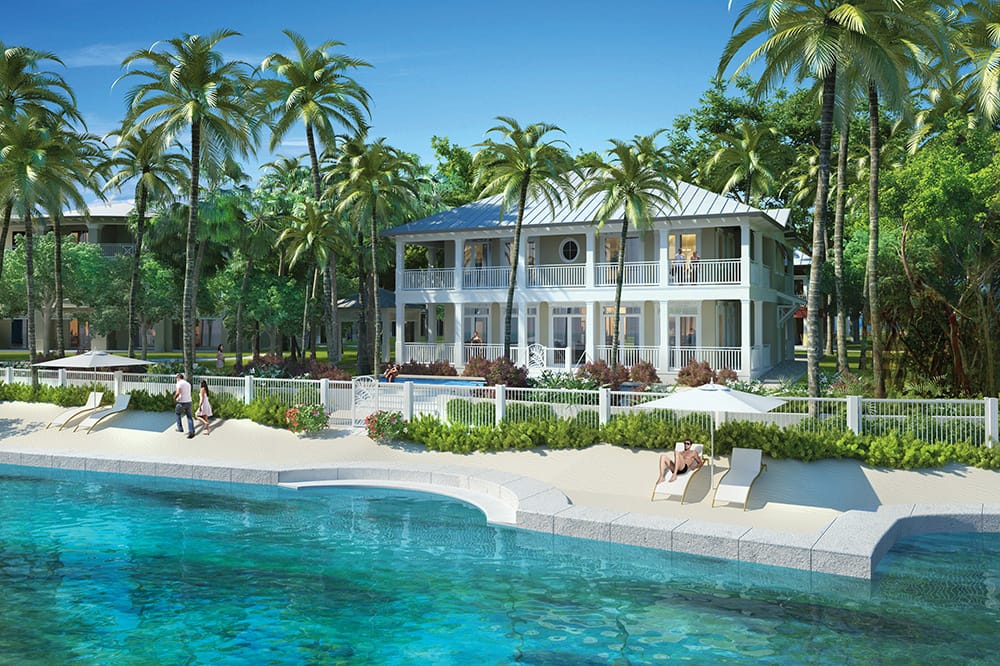 Playa Largo offers an array of accommodations to satisfy any type of guest. The resort boasts 144 luxury rooms and suites as well as 10 secluded/private two-story bungalows. For those with an unlimited budget, they should take a close look at the three-bedroom/four-bathroom beach house with a 1,200 square-foot exterior deck and a private pool (see above rendition). Sign me up!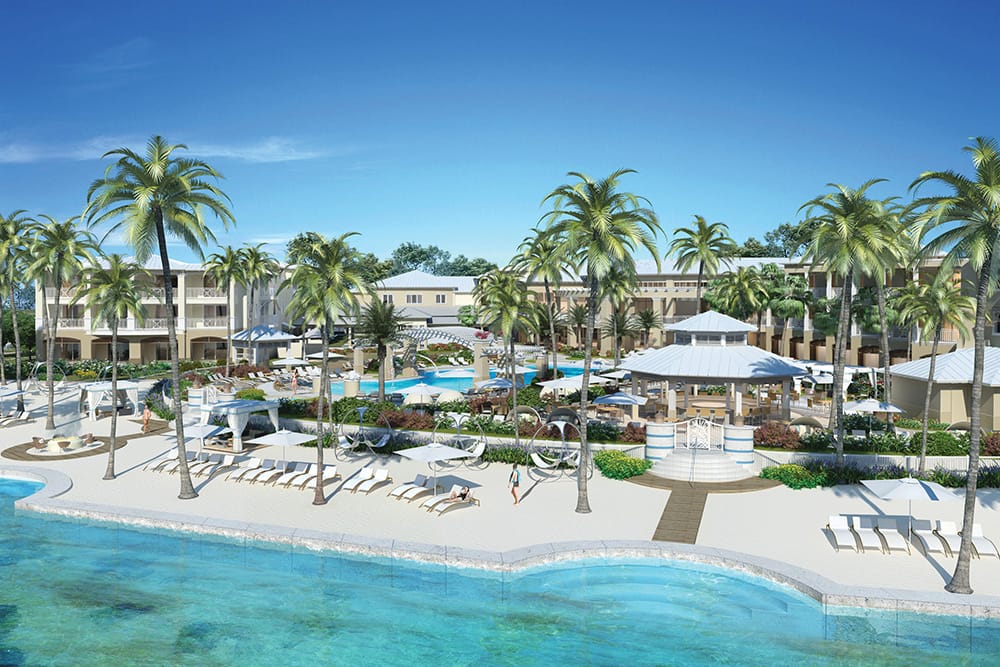 So how does a former 14-acre pineapple farm transform into a chic/upscale hotspot? For Playa Largo, the answer seems obvious: draw key design elements from the surrounding environment and create a neutral color palette with pops of turquoise, coral and cream. Self-described as "Ameri-Caribbean", the resort utilizes natural materials such as coral rock, capiz shells, and local foliage throughout its property. In fact, developers brought in expert environmentalists before breaking ground to ensure the ecological diversity of the region was preserved during construction. We can picture ourselves looking out at the panoramic views of the Florida Bay through the 15-foot windows in the lobby.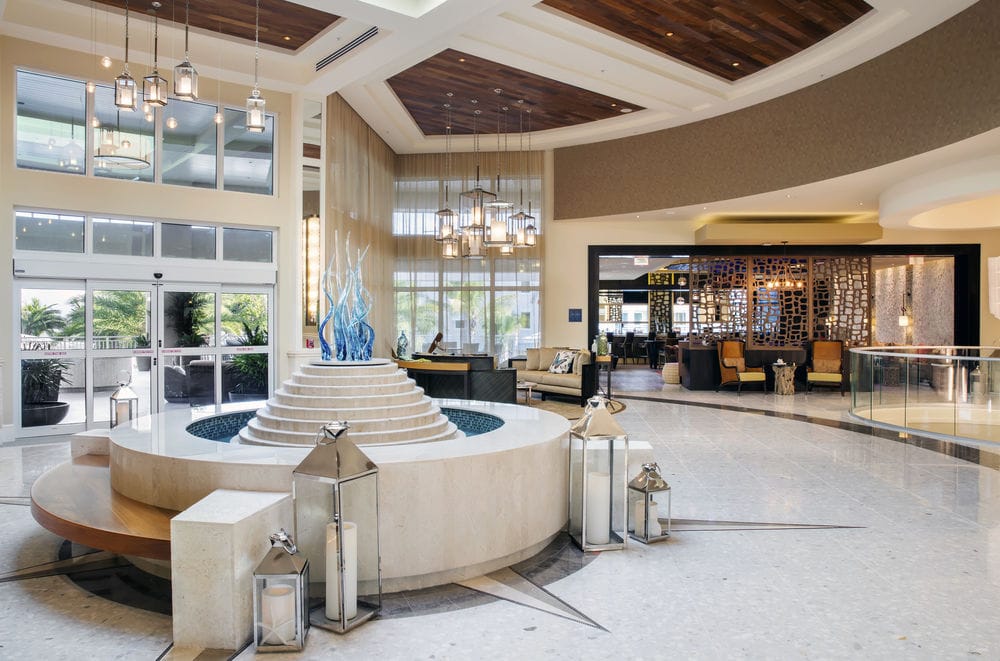 We love that the hotel is just steps away from the beach, but for those who want to skip getting sand in your nethers, Playa Largo has a waterfront pool too.
When I get here I will be checking myself right into the full-service 6,000 square-foot Ocean Spa, but for those who want to keep their beach bods tone, the property also offers a 1,500 square-foot fully-equipped fitness center. No stone has been left unturned here: personal training classes, two tennis courts, a basketball court, and a tree-lined jogging trail, along with complimentary kayak and bike rentals are all available.
As a mom, the best part is that there's something for the little ones too! Playa Largo has a daily discovery camp (Playa Kids) available to give parents and caregivers some downtime.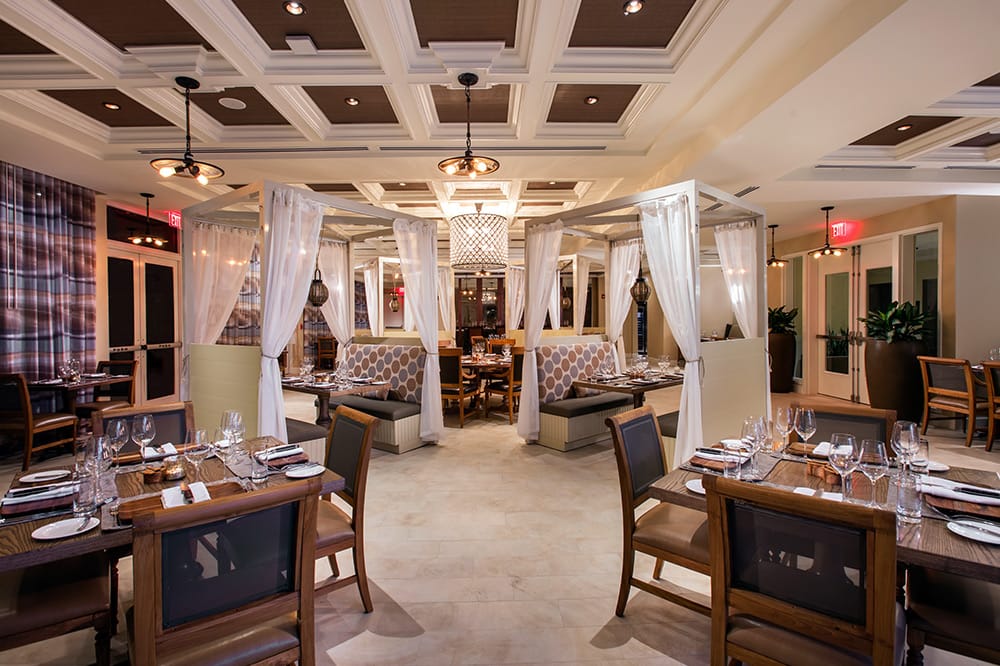 No resort vacation is complete without sampling some of the local fare. Fortunately, Playa Largo boasts four on-site dining venues including La Marea (a traditional steakhouse, pictured above), Las Olas (a Peruvian ceviche/sushi bar), Sol by the Sea (waterfront views and local fresh-caught seafood), and Sand Bar (traditional American snacks), as well as 24-hour room service.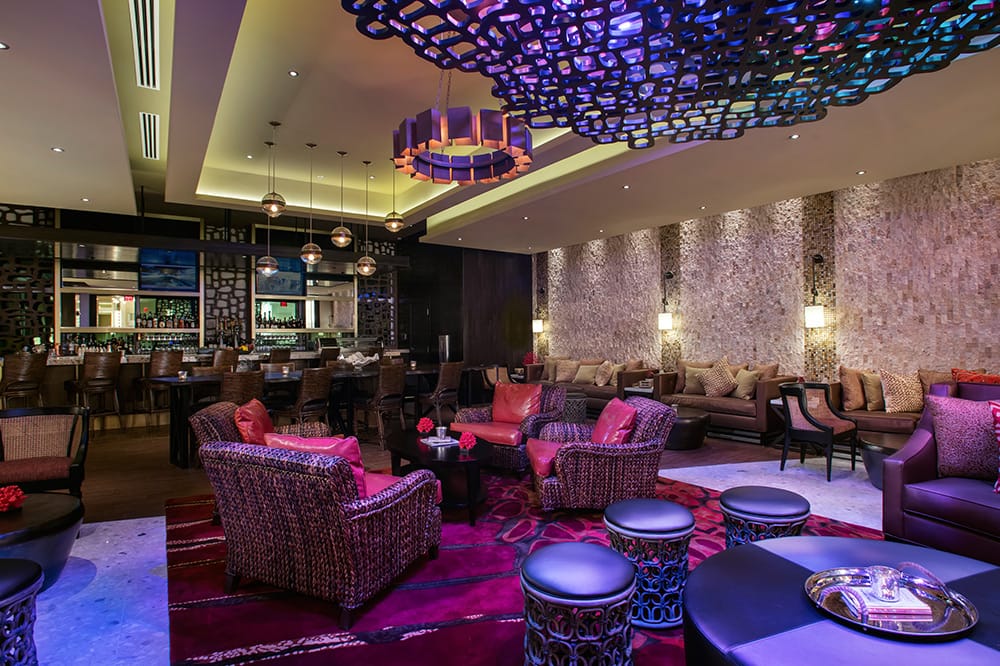 As someone who is environmentally-conscious, I appreciate that Playa Largo is committed to reducing their carbon footprint. I have never heard of the term before, but Playa Largo operates as a Liquid Food Composter (LFC) – apparently the first in the Keys – where organic food waste is used to nourish the grounds. You won't find any disposable bottles here. Instead you'll see plenty of water refill stations on the property. Don't worry if you forgot your reusable bottle at home, the resort has got you covered.
Ready to go? It's definitely best to plan ahead if you're planning to visit. The hotel recommends flying into Miami International Airport which is about an hour and a half drive away. We definitely recommend renting a car so you can visit to the Everglades National Park, John Pennekamp Coral Reef (North America's only living coral barrier reef), or South Florida for some shopping and nightlife.
As of this posting, there is still some (but very limited) availability during the holiday season with a 7-night minimum (from 12/26-12/31). Given that Playa Largo has already made quite a splash, we imagine rooms will go quickly. For availability and booking inquiries, contact our Virtuoso partner, Lance Stamps at Classic Travel at [email protected].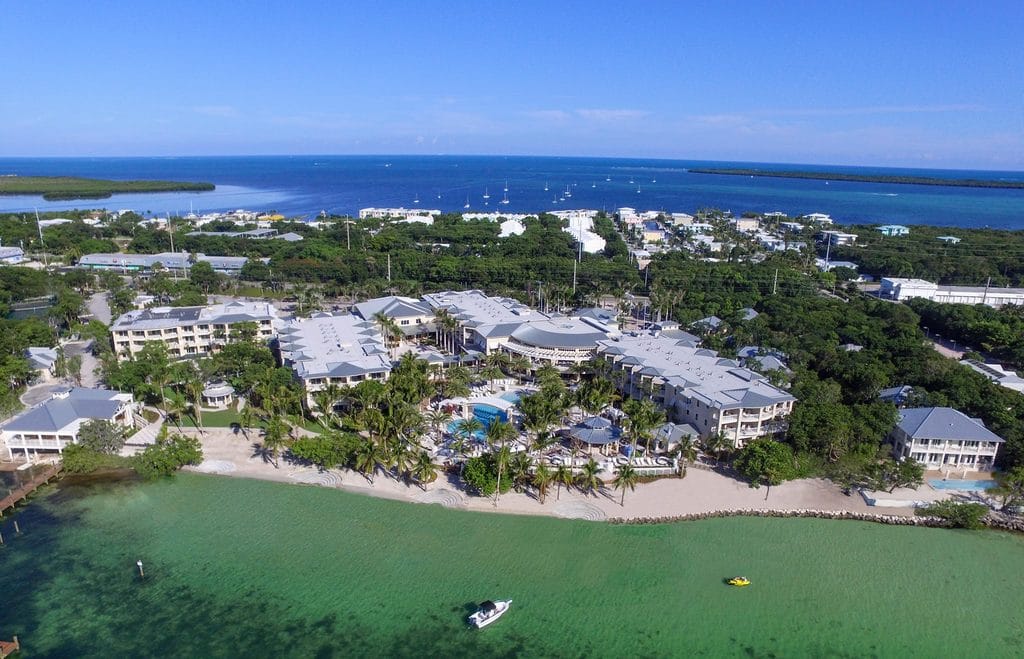 Note: As the 100th property of Autograph Collection, Playa Largo is choosing one lucky guest each day to receive a surprise, ranging from complimentary dinners to spa services and room upgrades for its' first 100 days of operation (through Dec. 8).
Images courtesy of Playa Largo Resort & Spa
Review by Christina Meza Kim