This past Memorial Day weekend I had the chance to check out EAST, a new lifestyle in Miami that opened exactly one year ago in the heart of Miami's Brickell district. It is the first property in North America for the Hong Kong-based Swire property group best known for the Upper House in Hong Kong and the Opposite House in Beijing.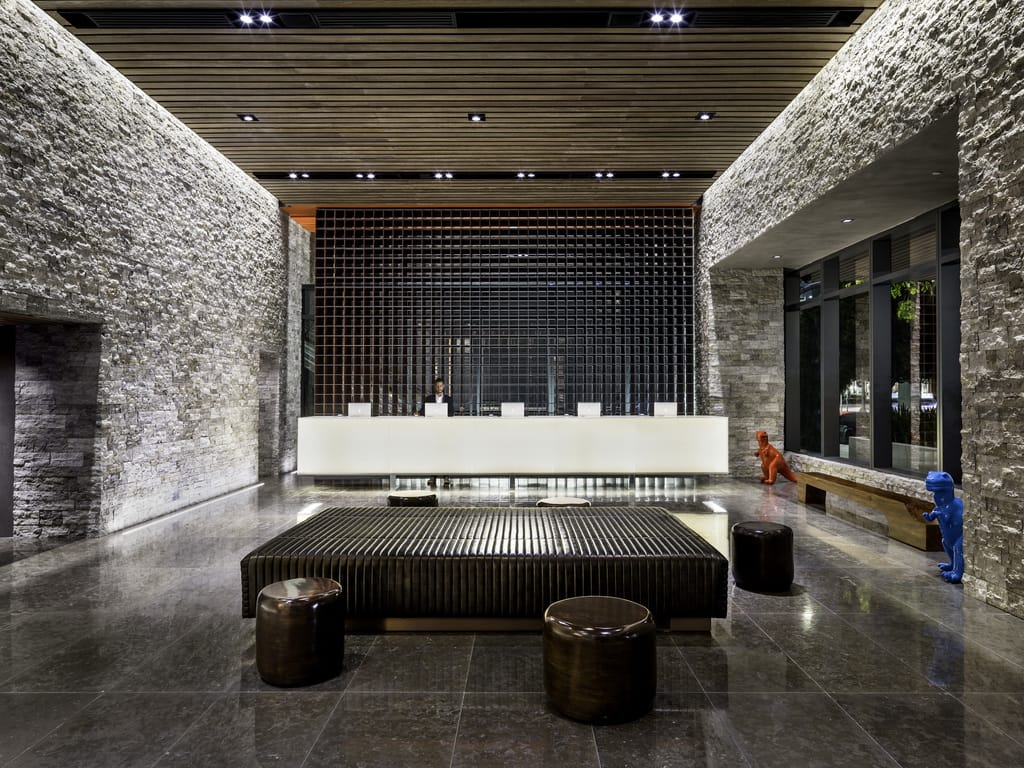 East is located inside the brand new Brickell City Center a 500,000 square foot shopping center with 5 levels of luxury shopping, a selection of restaurants and even a movie theater. It's only 15 minutes from the Miami airport and close to the now popular destinations of Wynwood, the Design District and South Beach.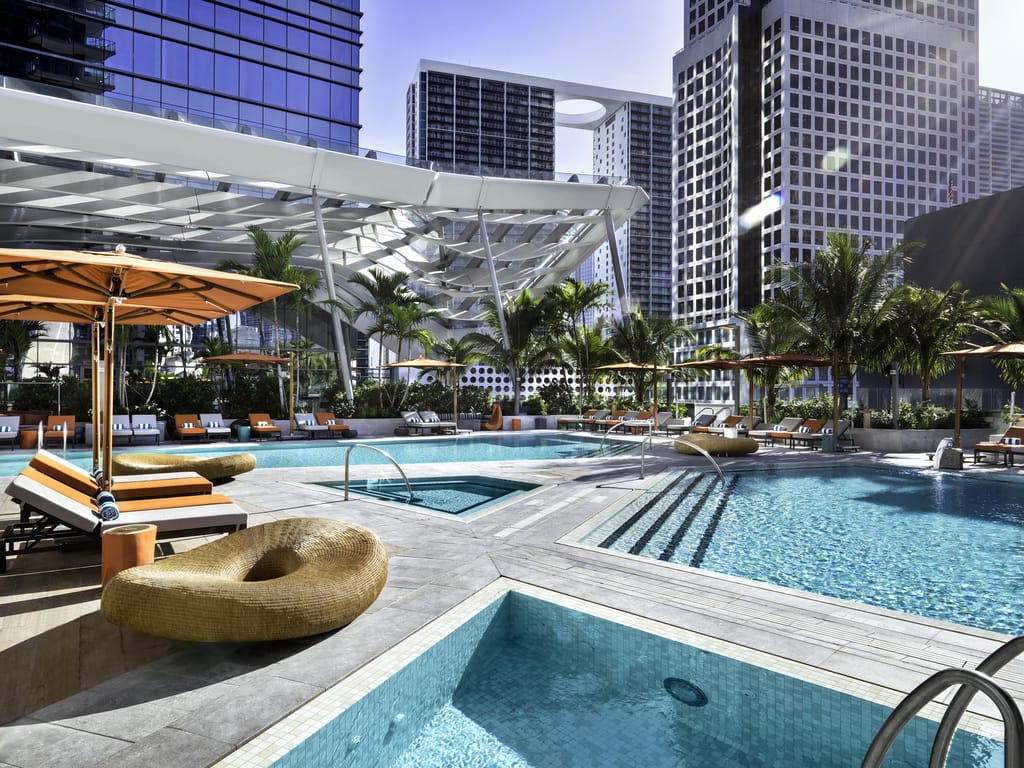 The design is signature East, a striking mix of ancient eastern influence and modern-day design. The 352 guest rooms are modern and airy with a pared down and clean-feeling decor. All the rooms have balconies and floor-to-ceiling windows with stunning views facing Biscayne Bay and the Miami skyline (every bathroom even has the quintessential bathtub with a view). Speaking of views, a little-known secret is the view from The Crush, EAST's venue space on the 39th floor has one of the best views in town of Miami.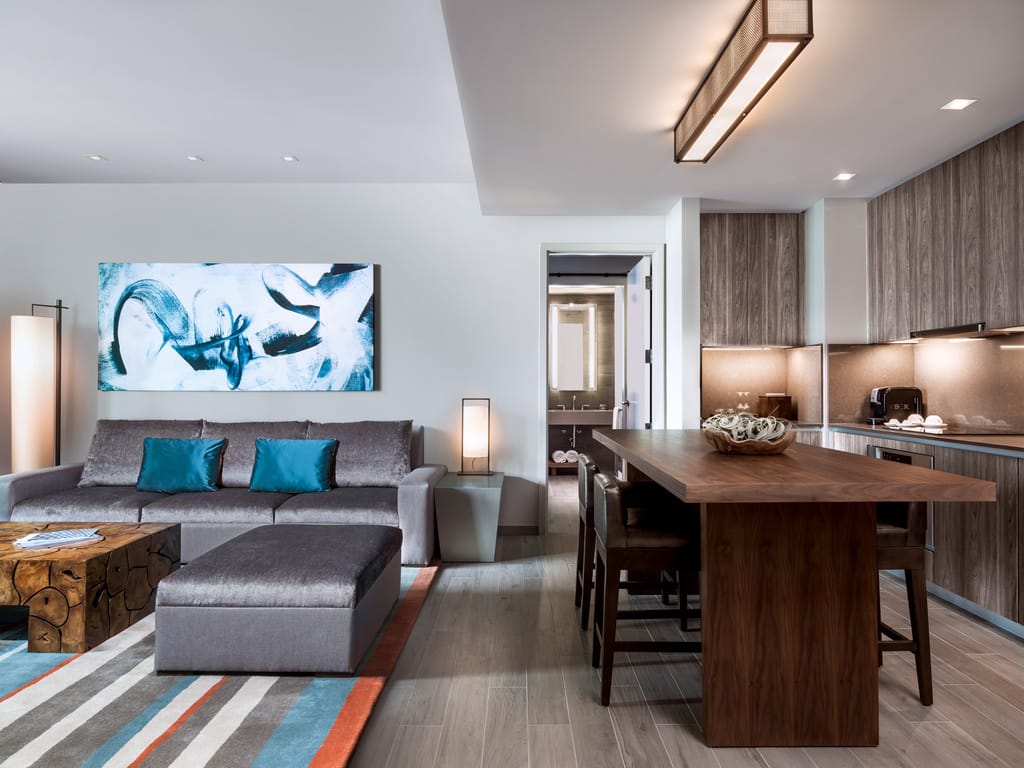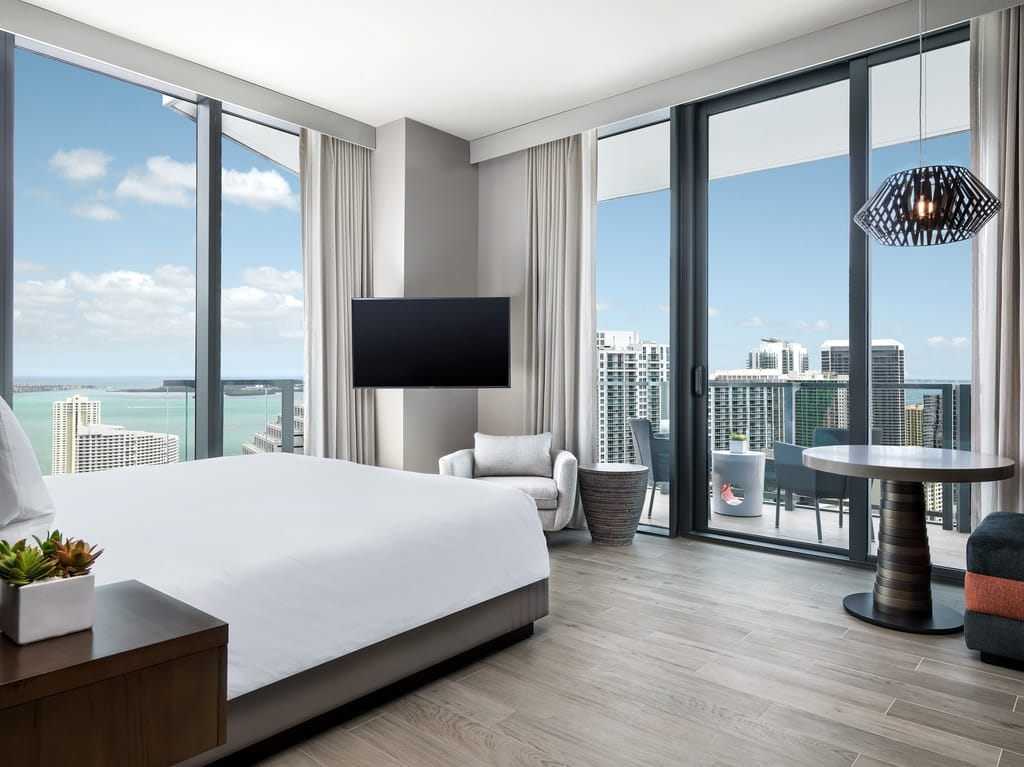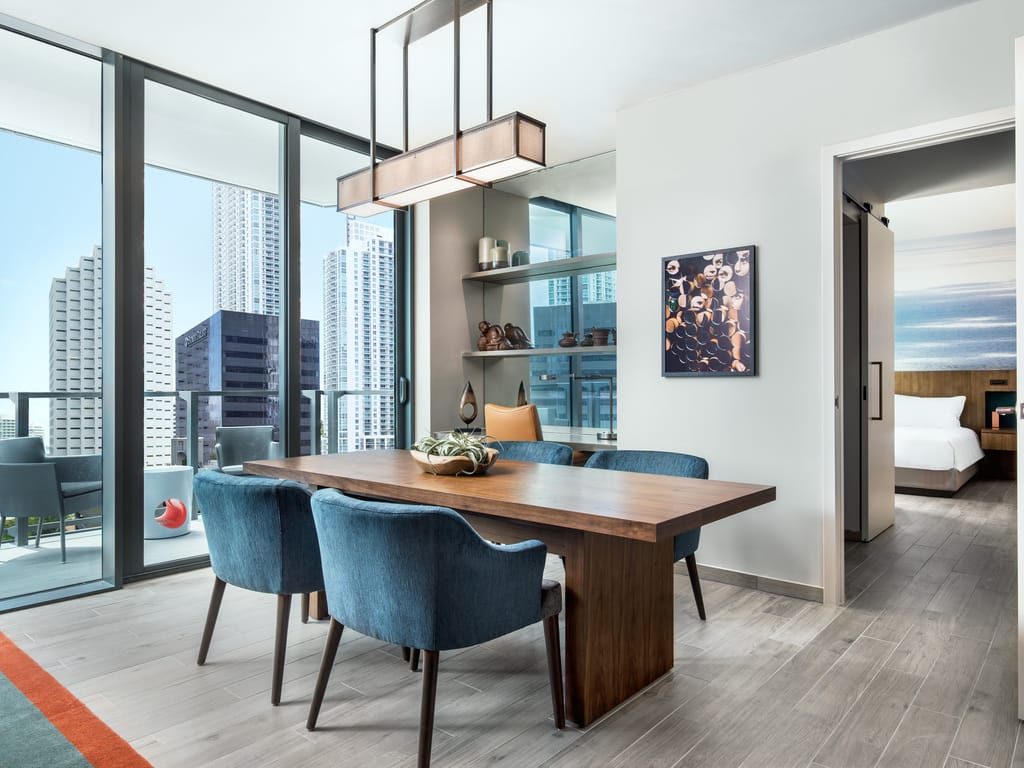 At BEAST, the on-site gym, guests can bring their personal trainer or reach out to the Guest Experience team to book a local fitness pro.
While I was there, I had the chance to go to their Asian inspired rooftop bar and garden called Sugar on the 40th floor. I went on a Saturday night just before dinner and it was absolutely jam packed. It's a stunning bar with spectacular views, lots of greenery and little spots to sit and eat tapas and take in the breath taking views in an open air setting. Most notable about the design are the glass walls that surround the roof so that even if you are seated the gorgeous views are still unobstructed.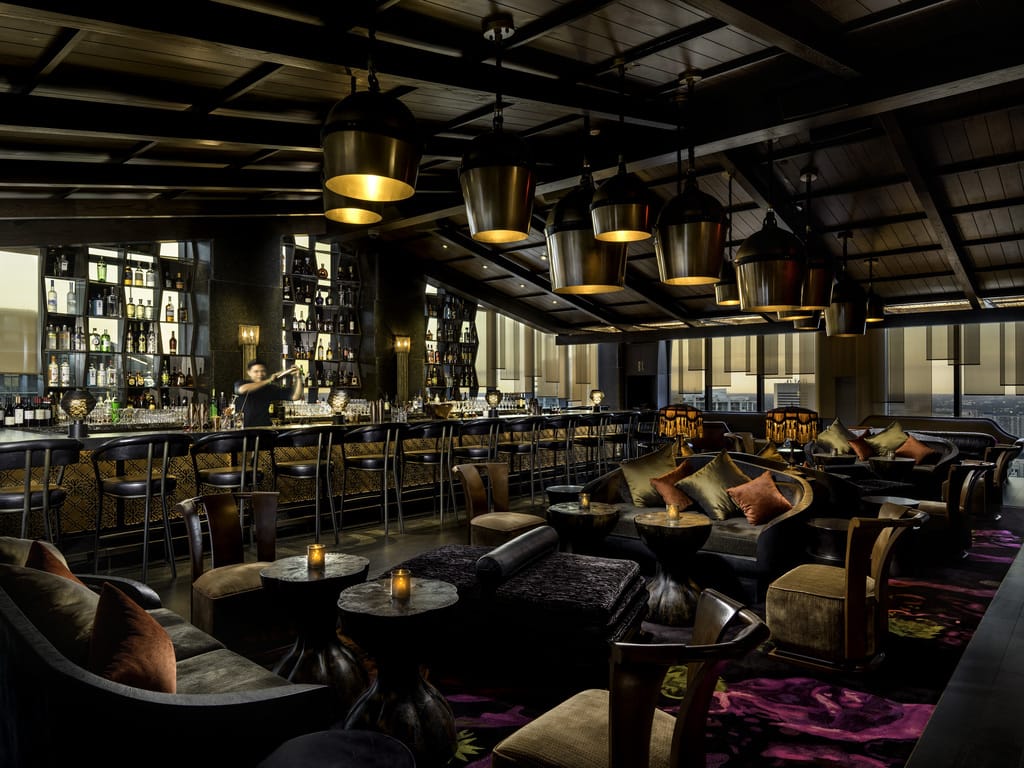 After a drink I went back down to the 5th floor for dinner at Quinto la Huella, an outpost of the well known restaurant near the fashionable beachside town of Punta Del Este in Uruguay. It's a huge restaurant of nearly 10,000 square feet with indoor/outdoor seating with plenty of art work, organic white washed furniture, stucco walls and wood and organic finishes give it a very natural and beachy flavor. The menu features lots of seafood, potatoes and even Uruguayan grass fed beef all cooked with their unique fire-cooking method. Their waiters wear traditional Uruguayan poncho type uniforms and there is even a large wood burning fire grill on display in the center of the restaurant all emphasizing the South American influence.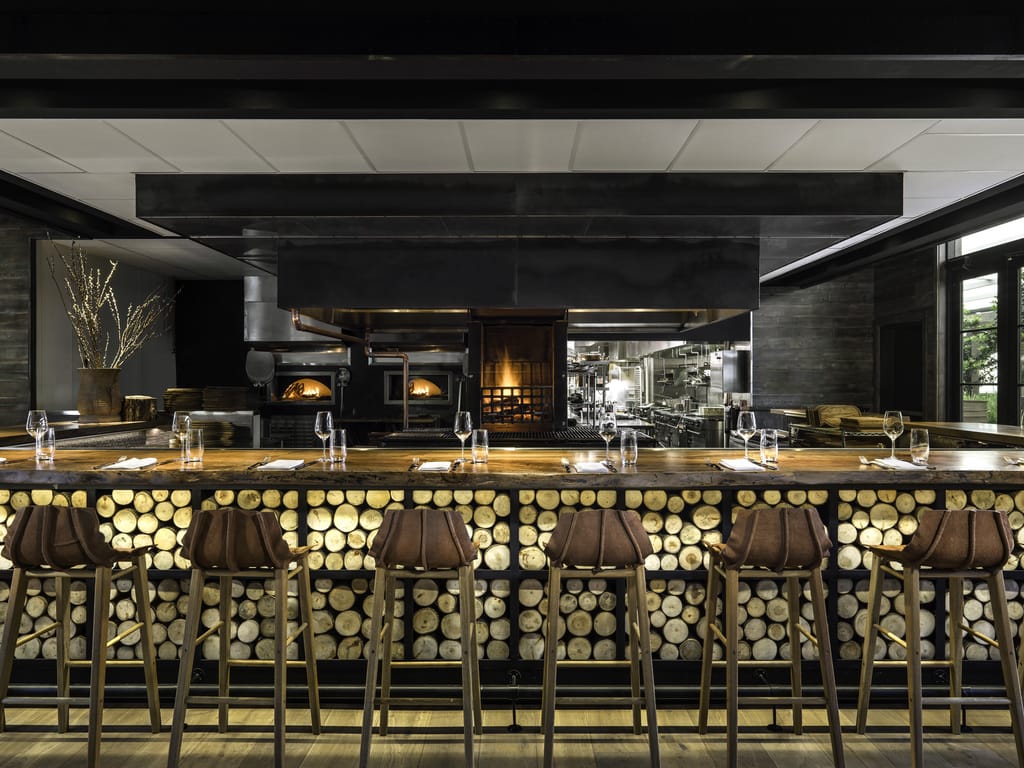 After dinner I made my way back up to the roof for a peek inside the property's much buzzed about "secret room" called the tea room. There is a very large carved but unmarked door and the attendant even gave a special 'secret knock' in order to allow my entry. I entered into a dimly lit lounge area with more spectacular views a DJ spinning great music. It is basically a small nightclub with a long bar as well as several tables and seating areas. The best part about this room is that they allow a very select amount of people inside so that it feels 'secret' and special with a cool vibe but not at all crowded like most after hours spots in Miami. I'd include a visual but photos are not allowed adding to its allure.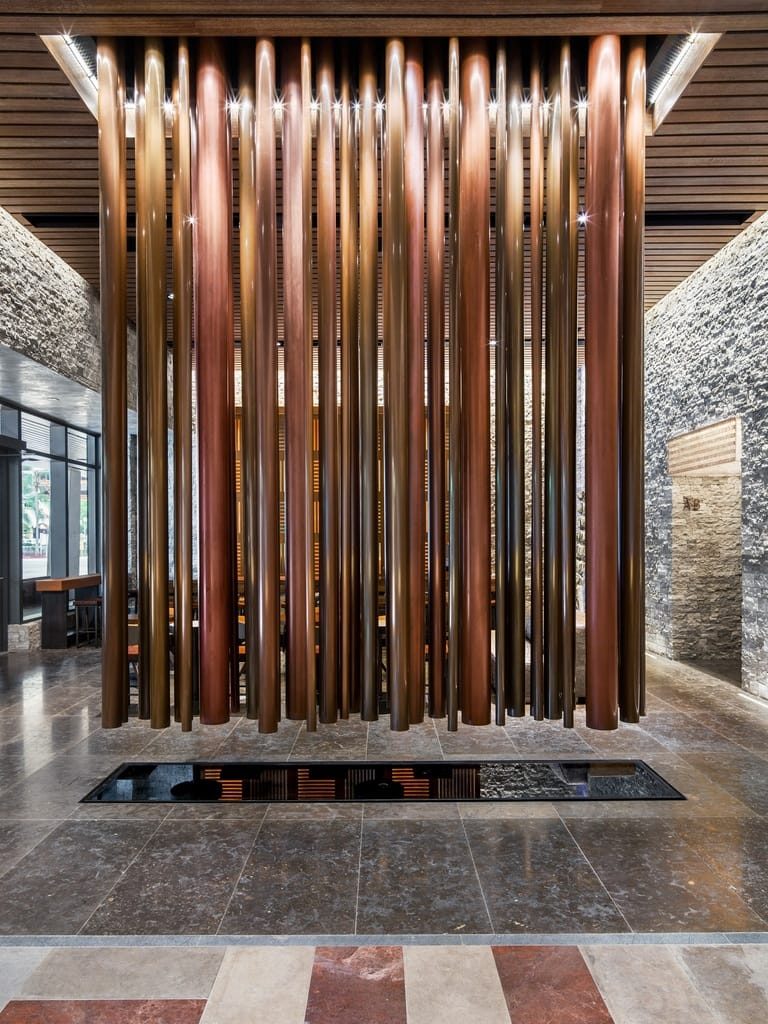 East is a great choice for a young but sophisticated traveler who likes to be in the center of everything with lots of options for entertainment, great food, bars and convenience.
Review by contributor Karen Larrain. Photos courtesy of Karen Larrain and EAST Miami. 
EAST, Miami
EAST is a Preferred Platinum Hotel of Classic Travel. Your rates include:
• Complimentary breakfast for two daily
• Hotel welcome amenity
• US$75 hotel credit (or amenity equal value) for use during stay
• Complimentary in-room Internet
• Room upgrade, subject to availablity
• Priority check-in/check-out

www.east-miami.com
Book This Hotel
Why book Virtuoso?
Personalized travel assistance
24/7 online booking
Special rates & exclusive offers
Guaranteed Room upgrade*
Complimentary full American breakfast
Early check-in, Late check-out*
Exclusive on-site amenities (varies by hotel)
* based on availability on time of arrival