Less than an hour's drive (or 40 minutes by train, if you prefer) is a country house hotel on a 500-acre estate nestled in the Rambouillet Forest that just opened this Summer. Taking cues from the success of both the Soho Farmhouse in the Cotswolds and the collection of The Pig Hotels dotting the British countryside across the English Channel, Le Barn seems to be the answer to every Parisian's dream: a chic, family-friendly hideaway with plenty of activities in a bucolic setting just a stone's throw from Paris. Certainly, it has filled a void.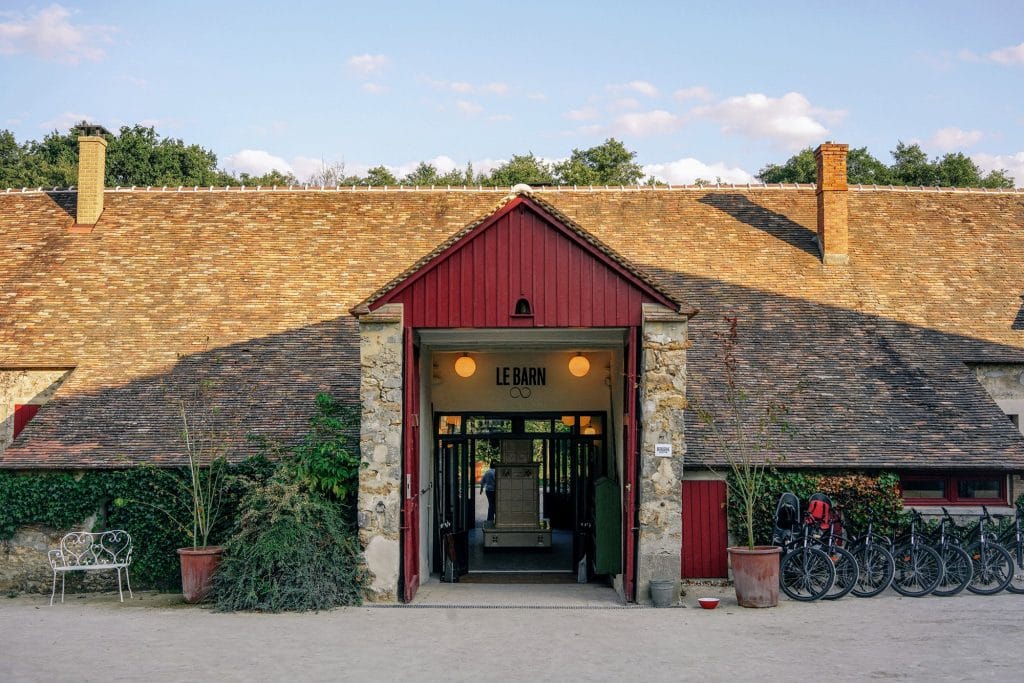 The owners of Le Barn purchased the former farm and equestrian facility bordering the Rambouillet Forest and transformed it into an chic country getaway consisting of buildings both new and old. With design studio Be-Poles (the team behind Le Pigalle, the new boutique hotel in the Pigalle quarter) hired to executive their vision of an 'American Shaker Style' retreat, Le Barn exudes a rustic no-pretenses style of ambiance. Converted barns house the 71 rooms and two suites while the old Mill houses a small spa.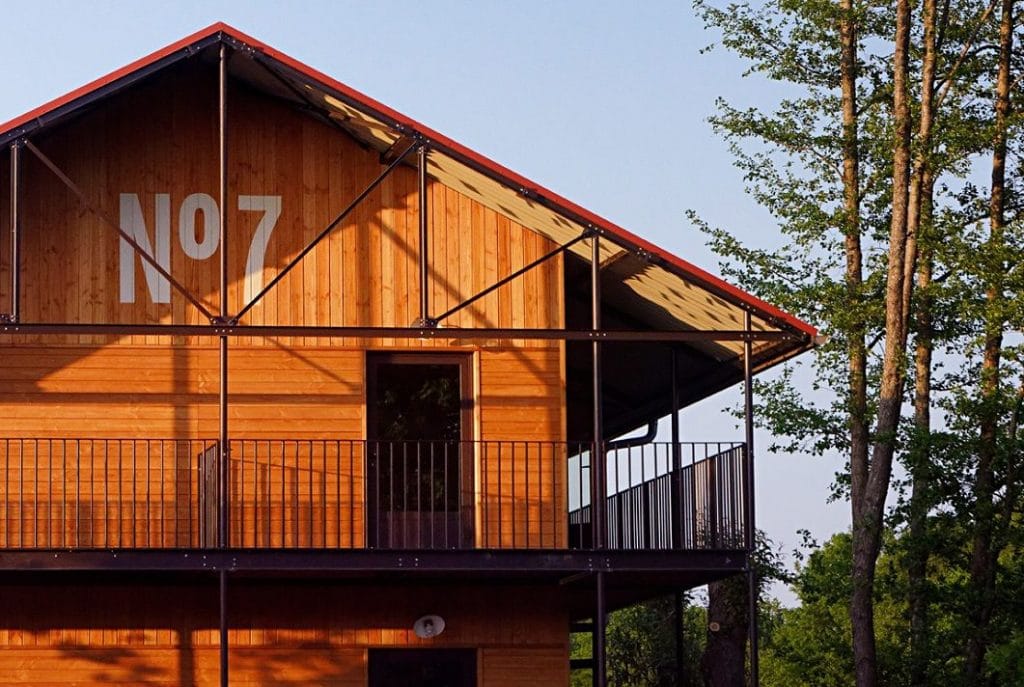 Guests dine in the on-property gourmet restaurants, La Serre, a glass house conservancy which incorporates fresh, seasonal produce in its dishes from its own vegetable garden or the more casual Le Clark.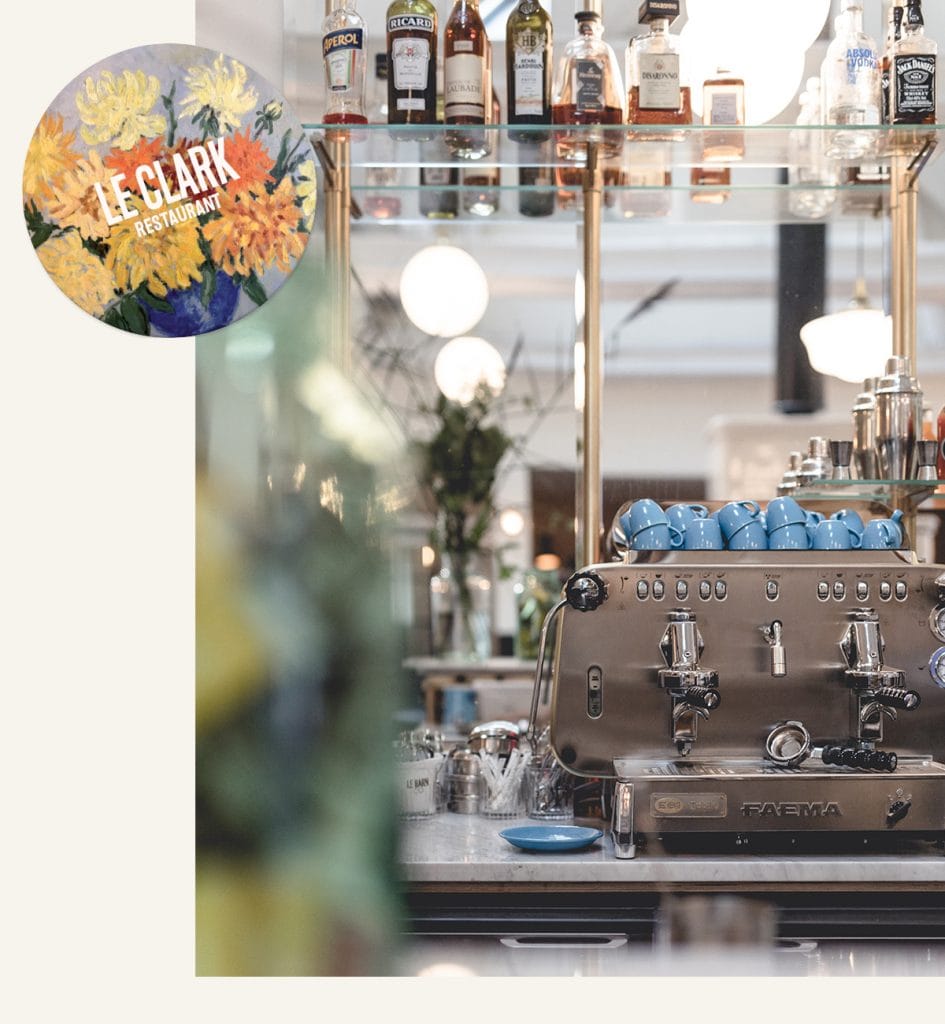 Three categories of simple, comfortable and aesthetically pleasing accommodations can be found in the converted barn: Classic, Superior, and Junior. There are also two suites: Le Moulin and Le Barn.  The 600-square foot Le Barn Suite is the crème de la crème with its own living room, kitchen, bedroom and private terrace with barbecue. For larger family groups, there are dormitory-style accommodations.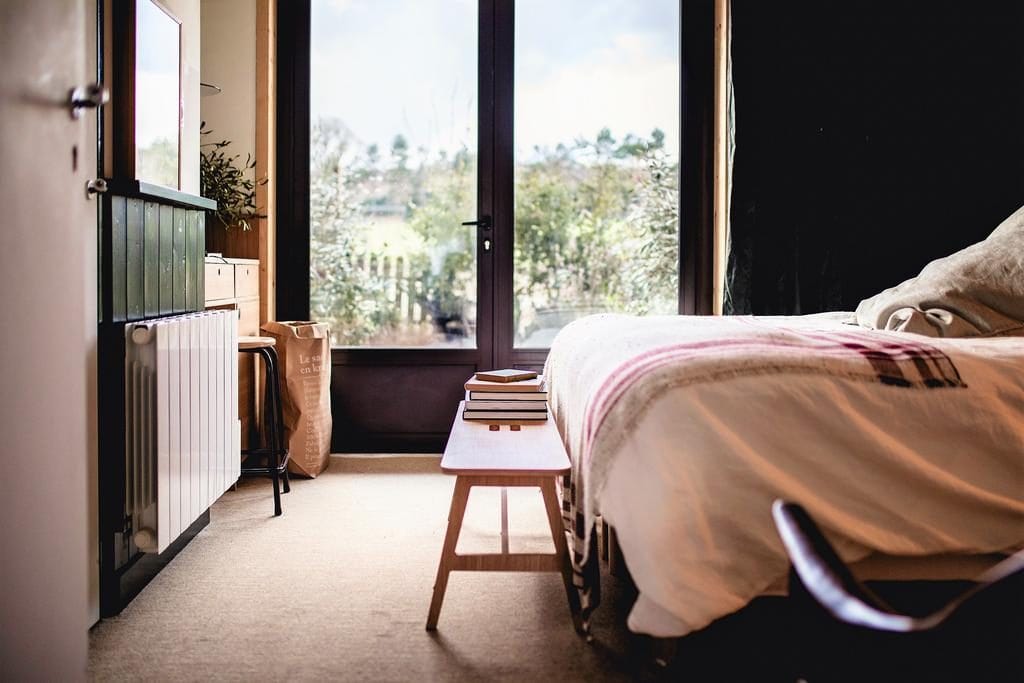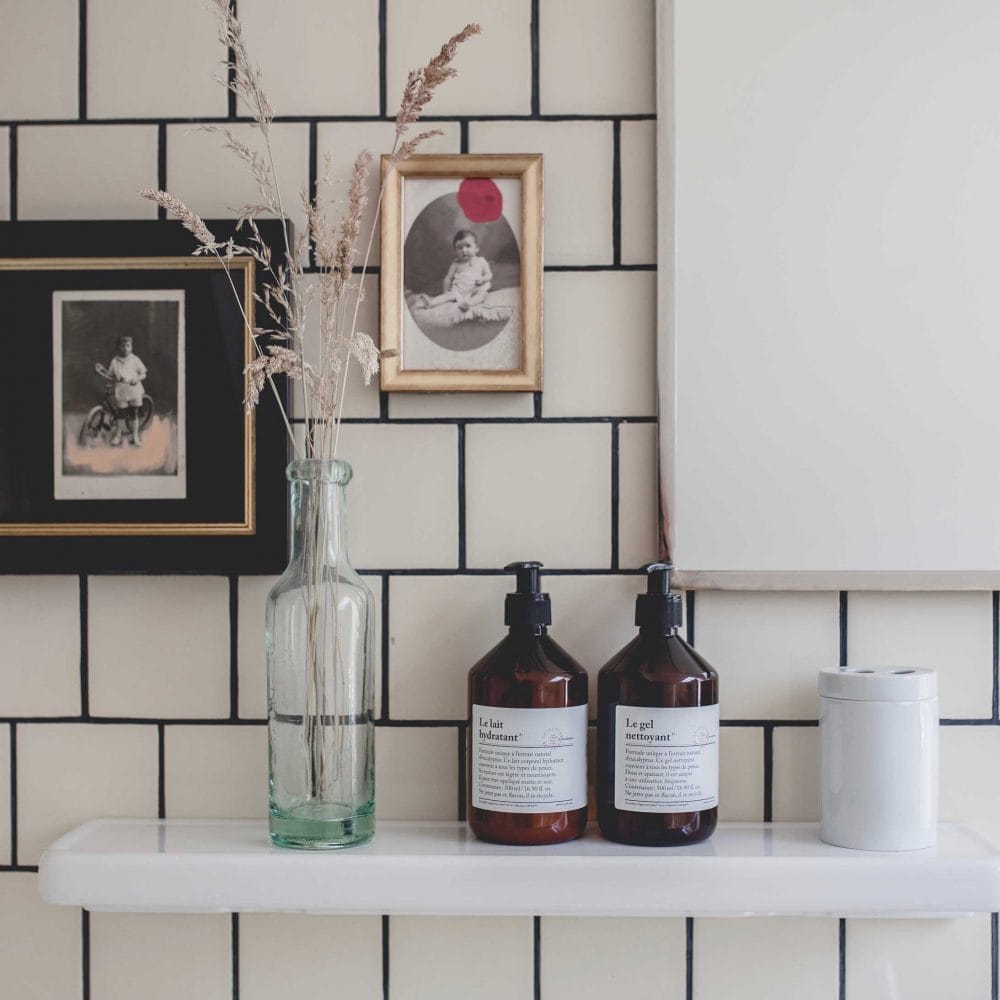 But the main appeal at Le Barn is the array of family activities accessible at the hotel and in the area. Here guests can take yoga classes, play volleyball, petanque, badminton, croquet, fly-fishing, biking and boating along with relaxing walks through the forest. Golf and horse back riding are offered right next door. Backing onto the Haras de la Cense stud farm, Le Barn has its own horses and offers guests an opportunity to ride alone or in groups on the trails, take lessons and other classes – paradise for the riding enthusiast. For foodies, cooking and cocktail classes (because this is a 'hip' hotel, bien sûr) are offered at L'Atelier. Don't worry about the kids as you can hire an onsite babysitter while enjoying those cocktails…or have them join for a family cooking lesson.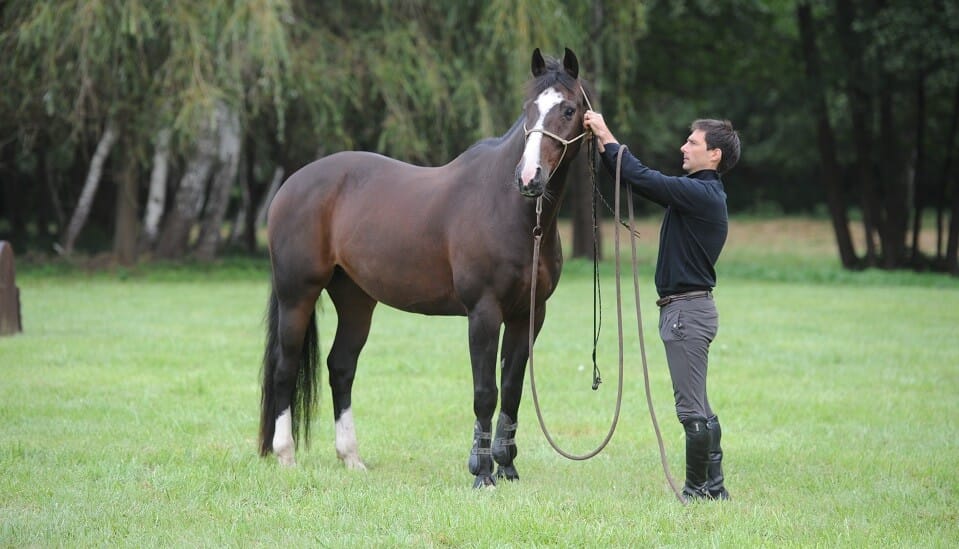 Beyond the hotel are diversions such as a nearby Chateau once owned by King Louis XIV and charming country towns such as Longvilliers. But mostly people come to stay here for a relaxing weekend enjoying countryside pursuits.
Unfortunately, Le Barn lacks a pool but you can take a dip in wood-fired Nordic hot tubs. Doesn't sound too bad, n'est ce pas?
Le Barn has had a few hiccups out of the gate, mostly staff related, but that seems to have ironed out as they are still fine-tuning after its Summer opening and expanding its offerings. Will this be the beginning of more country-house chic hideaways for the Boho-chic set?