The kids are back in school, everyone is back to work and the cool weather is upon us (too fast in my opinion). Whether we like it or not, Fall is officially here.  I don't know about you, but this is the time I start thinking about places to go during school breaks and even next summer.  If I don't have a place to plan or dream about, I seriously get depressed.
I think there is no better time to furnish a top 10 list (well Top 12 really, I couldn't bear to cut two from the list). My first one focuses on hotels recently opened, about to open or re-opened after renovation. Despite a world-wide recession, some fabulous places have managed to be created.  Of course, this list is biased towards the places I'd like to go (it is after all my blog! You won't see any Asia or India hotels on my list right now) and I'm sure there are quite a few worthy places I am missing. But maybe it will whet your appetite for your next trip. Any new ones you heard about or been to? Please, please share!
Drum Roll please (these are in no particular order):
1) Amangiri (Utah) – What, another Aman resort? They are sprouting like crazy. This new resort is opening October in Canyon Point, Utah in the middle of the desert. If you know your geography, this is the "four corners" where Utah, Colorado, New Mexico and Arizona meet. The scenery is sure to be spectacular.

2) Viceroy, Anguilla – I've written about this hotel previously (see Anguilla on this blog). It officially opened in August but only 50% of the hotel will still be open by December (they promise that restaurants and general spaces will be ready). A bit risky for Christmas vacation, IMHO (but there is availability) but a worthy option for Spring. The rooms and suites look amazing.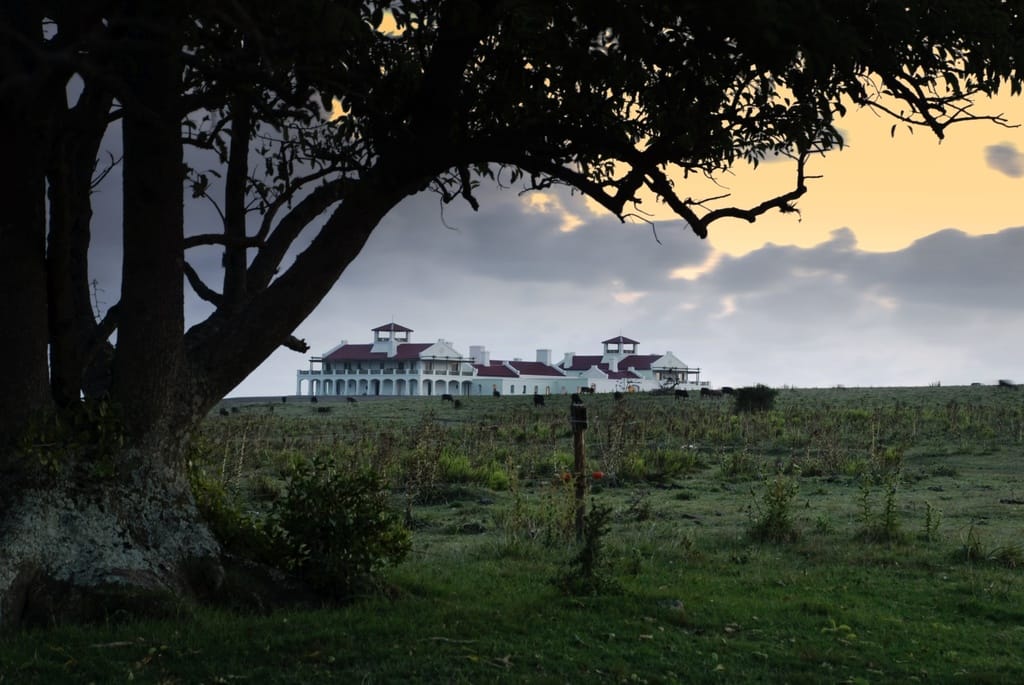 3) Estancia Vik (Uruguay) – Stunning …that's the only word I can say when looking at the website of this new guest ranch/luxury beach hideaway.  Check it out for yourself. Located on 4K acres, 1 mile from the ocean and 20 miles from the famed beach resort town of Punta Del Este on the southern tip of Uruguay, this place is nothing short of spectacular.  While there are only 12 suites, this place has something for everyone: beach, nature, organic food (they grow their own food), horses/polo fields, access to nightlife and beautiful well-designed interiors.
4) Verdura Resort (Sicily)  – Rocco Forte's new 570-acre beach-front resort in Sicily opened in August and it looks breathtaking. Located near the pretty fishing port town of Sciacca, on the southern tip of Sicily, this hotel boasts 203 rooms, all with ocean views. Four restaurants, open air ampitheater, golf, tennis courts and a 40,000 square ft. spa make this a location unto itself.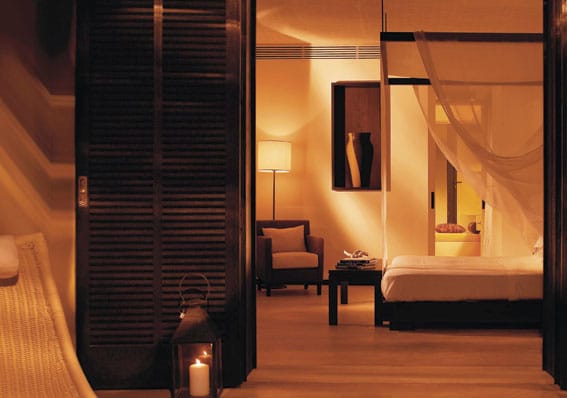 5) Jardin Escondido (Argentina)  – A 2-story townhouse (you can rent the whole place or take a wing) in the Soho area of Buenos Aires that is owned by no other than Francis Ford Coppola.
This was his residence before converting it into a hotel. A manager, concierge, and sommelier are on hand.  Breakfast is served daily, prepared by a local pâtissier and a garden and pool are on premises. I would save this for a special occasion with a group of people (it sleeps 13). If it works for Francis, it works for me.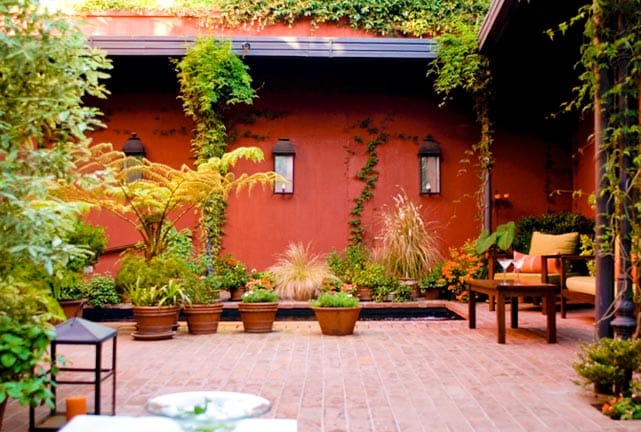 6) Capella Telluride  (Colorado) – Located in the mountain village of Telluride, this newcomer is a welcome addition to this small western ski town. The Capella hotel brand has also completed a new 66-room resort in Cabo San Lucas, the Capella Pedregal (but personally, I'm waiting for Montage to open up before I return to Cabo — the old site of the Twin Dolphin hotel for you Cabo connoisseurs).
7)  One & Only Cape Town (S. Africa) – Cape Town now has a serious rival to The Cape Grace and frankly I'm thrilled (although it may be a while before I can get there). From the brand that owns Palmilla and Ocean Club, this new "urban chic" addition with butler service to every room and killer views of Table Mountain opened in May on the waterfront with two restaurants, Nobu and Gordon Ramsey, soon to follow. If your planning a trip, take advantage of their awesome introductory family deals on the site.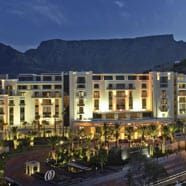 8) Hotel Le Bristol (Paris) – Open since 1925, the Bristol is certainly not a young hotel but I felt it worthy to be included on this list due to the recent completion of a sorely-needed renovation. The Bristol re-opened this early September after receiving a $56MM facelift (and a little Botox!) that resulted with a new wing of 26 rooms (less chintz!) and a new restaurant, 114 Fauburg (which looks a bit unconventional for this classic building). A classic, beautiful hotel with outstanding service on the fashionable right bank – it's nice to have a historic hotel stand the test of time among all these new modern-design hotels surfacing around us.
9) St. Regis Deer Crest (Park City) – I can't mention Park City without mentioning the new St. Regis opening up this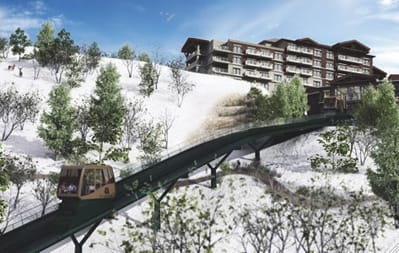 November. It's slope side but within a gated community with a free funicular that ascends 500 ft. from the slopes to the hotel. Worth checking out will be Jean-Georges Vongerichten's new J&G Grill, the ski beach overlooking Deer Hollow ski run, and the outdoor terrace with its 40-foot long firewall.
10) Jumby Bay (Antigua) – Reopening 11/1 after a massive expansion and renovation (every single room has been renovated), this 40-suite (28 are beachfront) Rosewood hotel (arguably one of the top Caribbean resorts) promises to be more gorgeous than before.  Sadly, they are already fully booked for Christmas.  Promises to be kid-friendly!
11) The Augustine (Prague) – Yet another Rocco Forte hotel has opened this past summer.  As a big fan of their hotels,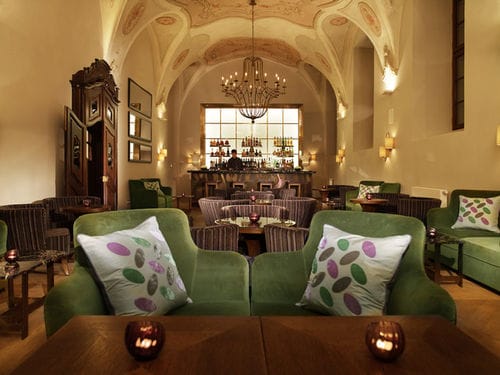 I'm confident The Augustine will be another gem on their crown. This 101-room hotel, located near the Prague Castle and housed within seven buildings dating from 13-17th century, opened in May to stellar reviews.
12) Lake Placid Lodge– YAY! The Lake Placid Lodge has finally reopened and looks even more magnificent than before. I was here in 2003 with my husband, new puppy and a baby on the way and have special memories of this place. After a massive fire burned down the camp to the ground in 2005, a new main lodge (designed in grand arts and crafts style with 13 luxurious suites and 17 cottages surrounding  the lake) was built to mimic the great Adirondack camps of the gilded age.  Everything, included the beds, are hand built by local artisans. No children under 12 but dogs are allowed!