The eccentric/hip design, attentive service and trendy location of the Faena Hotel made it a perfect one night stay for us at the end our week-long family vacation in Buenos Aires and Patagonia over the Christmas holiday. During our first few days in Buenos Aires (where we stayed at the divine Park Hyatt), we had the opportunity to tour the Puerto Madero district and take a peak inside the Faena, just steps from the waterfront. Impressed by the sumptuous and chic Phillipe-Starck interiors, we booked our last night there on the spot. We thought it would be an interesting contrast from the Park Hyatt in the Recoleta district for our last evening in Buenos Aires.
Where:  Faena Hotel, Buenos Aires
What:    Hip Hotel in the Puerto Madero neighborhood
Who:     The Goldstein Family
When:   January 2015
Why:     One night stay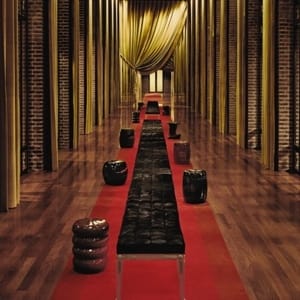 We arrived at the Faena Hotel in the evening after our two-hour flight back from Bariloche (read the review of Llao Llao here). We were greeted by very friendly staff, who quickly escorted to a pretty,  spacious and bright (in contrast to the dark and sultry public spaces) room overlooking the riverfront. We walked to a nearby Italian restaurant along the Puerto Madero that was recommended by the concierge – that was a home run for us! If only I could remember the name.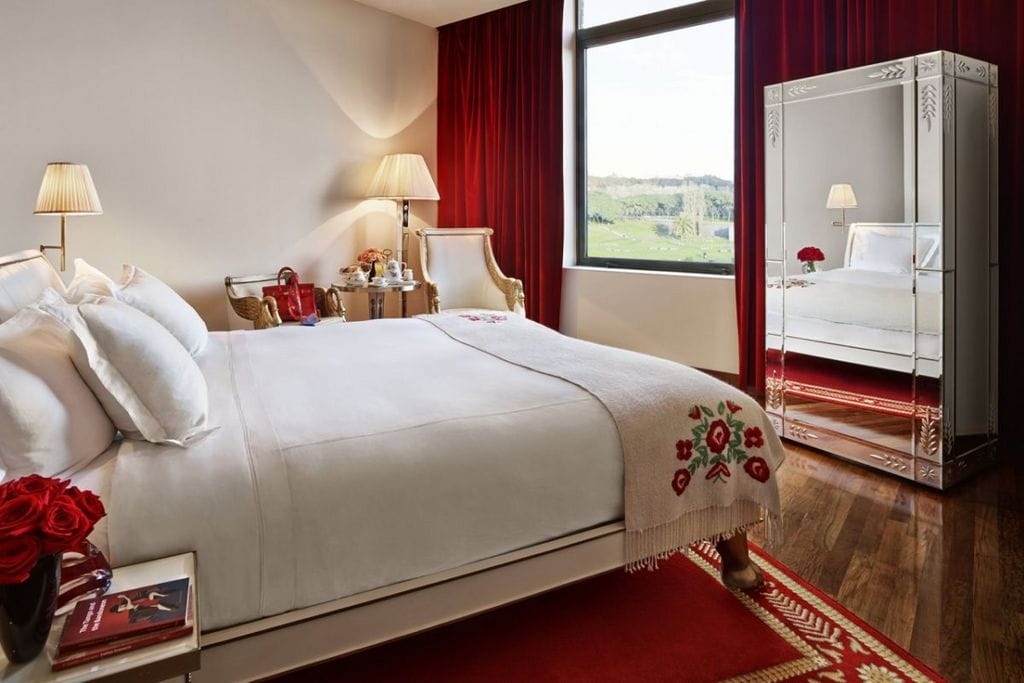 Despite the little time we had, we were eager to relax in the sun after chilly weather in Patagonia.  The small but delightful pool and deck area (complete with a young, hip-looking crowd) located at the front of the hotel was a welcome respite from the heat in the city. With only a few hours before we had to catch our flight home, it was a haven allowing us to take a brief swim, lounge in the hot sun and enjoy some people-watching before we ended our Argentinian experience. We even squeezed in a quick workout, followed by time in their hammam.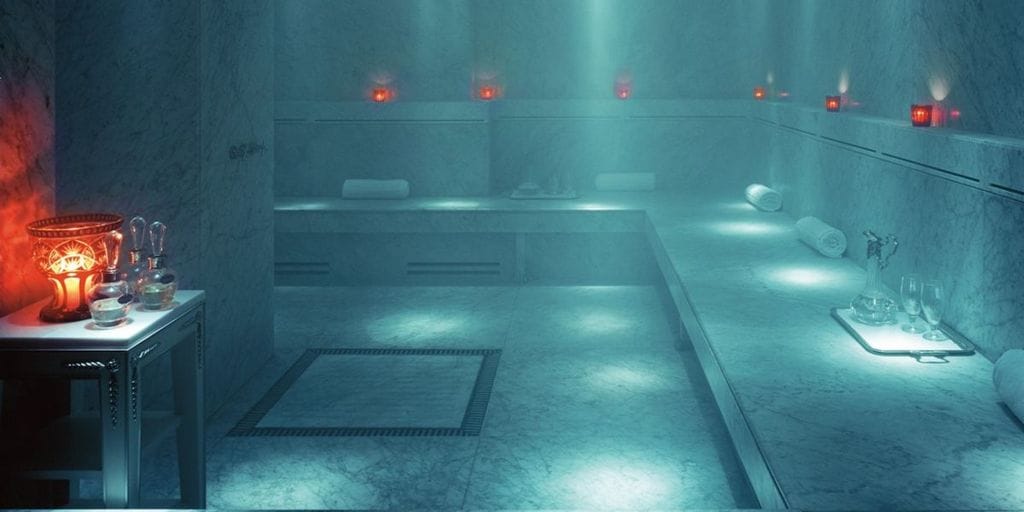 The abundant buffet breakfast in cantina-style El Mercado (a beautiful exposed brick room with wooden tables, filled with art and antiques from Argentina) was exceptional. Lots of breads/pastries, fresh fruit, chorizo with eggs prepared a multitude of ways, and crepes and waffles made in their adobe oven.
There is a yoga studio as well as a private dance studio where you can take in private tango lessons but unfortunately we didn't have the time to get on our dancing shoes. We really needed another night there to take advantage all that the Faena had to offer, such as the swanky Library Lounge, the tango performances at the on-site theater, El Cabaret or unicorn-adorned restaurant, El Bistro.
While I wouldn't necessarily recommend the hotel or location for families staying in town for a few days (Recoleta, where the Park Hyatt and Alvear Palace are located, is more central with plenty of shopping, restaurants and cultural offerings), it is a terrific and unique alternative for a one-night stay before moving on to other destinations in Argentina or Uruguay. Our stay was short but sweet!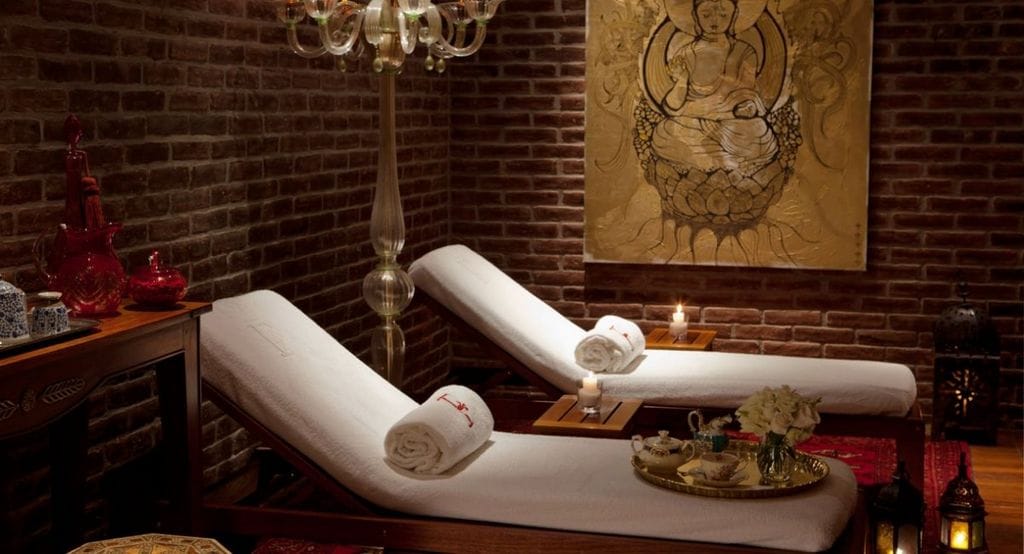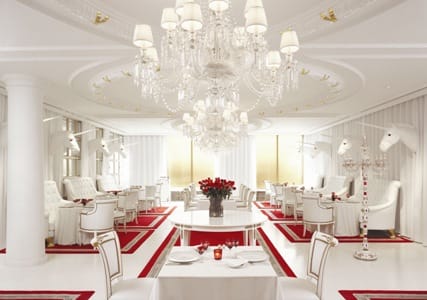 Reviewed by guest contributor Liz Goldstein. 
Faena Hotel, Buenos Aires
Martha Salotti 445,
Buenos Aires, Argentina
Virtuoso amenities:
Upgrade at time of booking
Complimentary Wi-Fi for duration of stay
Daily Buffet breakfast, for up to two in room guests
VIP Welcome Amenities and a welcome drink
Early check-in/late check-out subject to availability
Two complimentary tickets for Rojo Tango (appoxately $220 USD per person, excludes dinner)
Book This Hotel
Why book Virtuoso?
Personalized travel assistance
24/7 online booking
Special rates & exclusive offers
Guaranteed Room upgrade*
Complimentary full American breakfast
Early check-in, Late check-out*
Exclusive on-site amenities (varies by hotel)
* based on availability on time of arrival