It was my third time back to Giraffe Manor last month and it's beginning to feel like my home away from home. Giraffe Manor is my preferred first stop after my plane lands in Nairobi.  I can't wait to arrive at this special place, say hello to old friends (both two and four-legged) and settle down in one of twelve rooms at the 1930's English manor.
Even though I am at Giraffe Manor for a brief stay each time, I always look forward to the warm hospitality of the staff, the crackling fire in the fireplace in the evenings and the first sights and smells of Africa after I land. I love that everything feels exactly the same as I last remember it.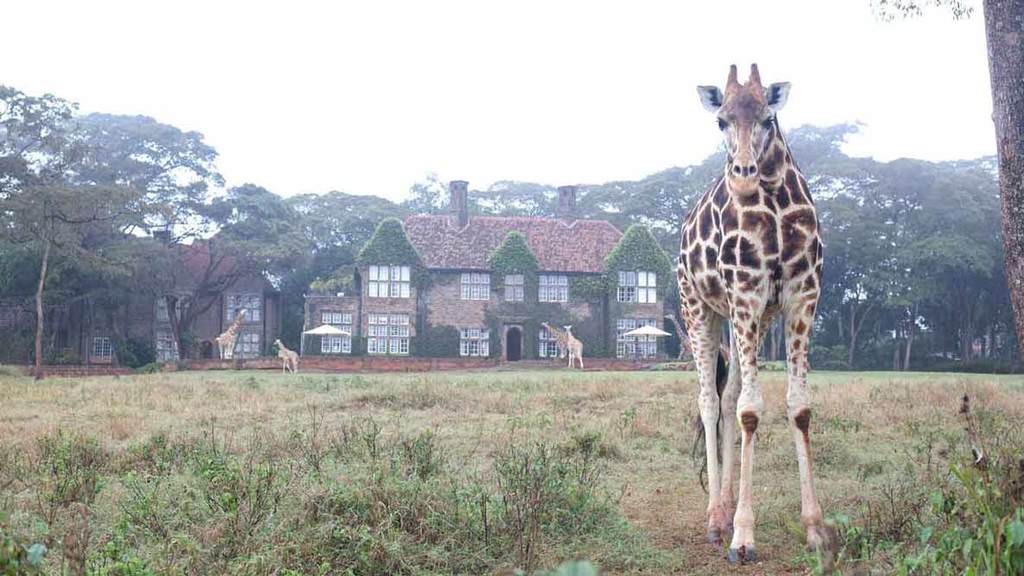 But in fact a few things have changed at Giraffe Manor – the only hotel in the world inside a Giraffe sanctuary – since I was there exactly a year prior. A bit of a baby boom is going on at the Manor. In addition to a 1-month old baby born to Kelly last month, another was born to Daisy just two days before I arrived. The timing is particularly ironic as Daisy had just given birth to a baby exactly the same time a year ago when I was there.  I must be channeling something. At this moment, there are 12 giraffes on the 12-acre private property:  6 adults and 6 babies, the most ever at Giraffe Manor.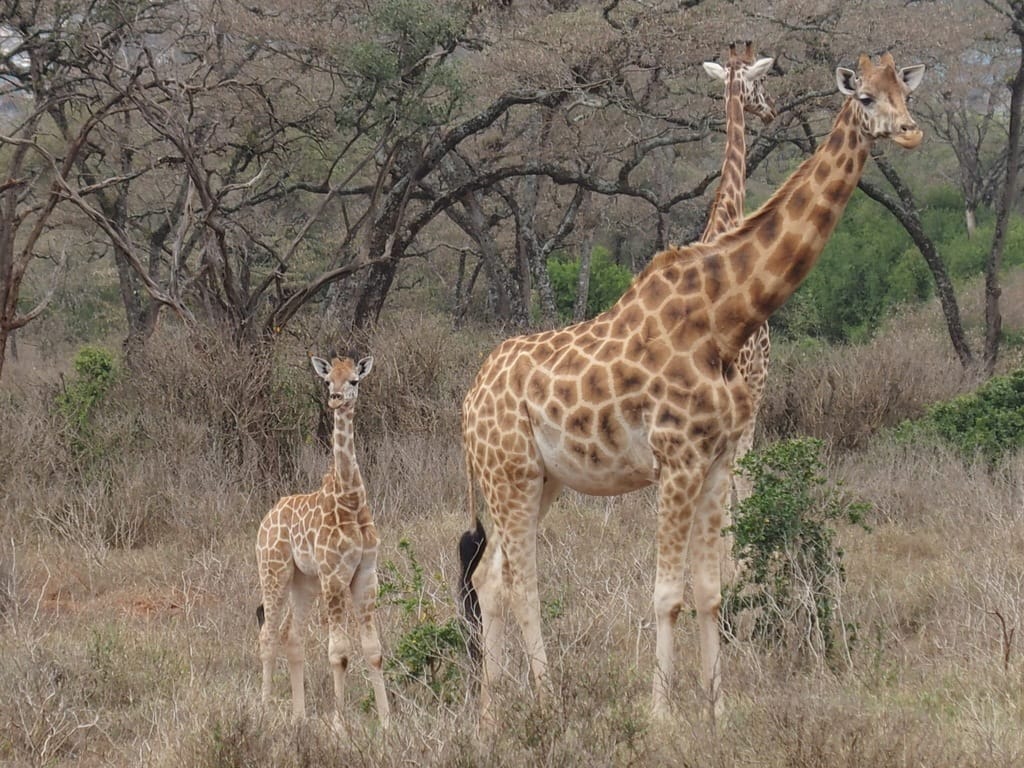 These aren't just any normal giraffes. They are the endangered Rothschild Giraffes, one of three different subspecies of Giraffes (Maasai and Reticulated are the other two). There are less than 800 Rothschild giraffes in the wild today. Found mainly in Kenya, Rothschild Giraffes are distinguished by others by their lighter patches and lack of markings on their lower legs, appearing as if they are wearing white socks!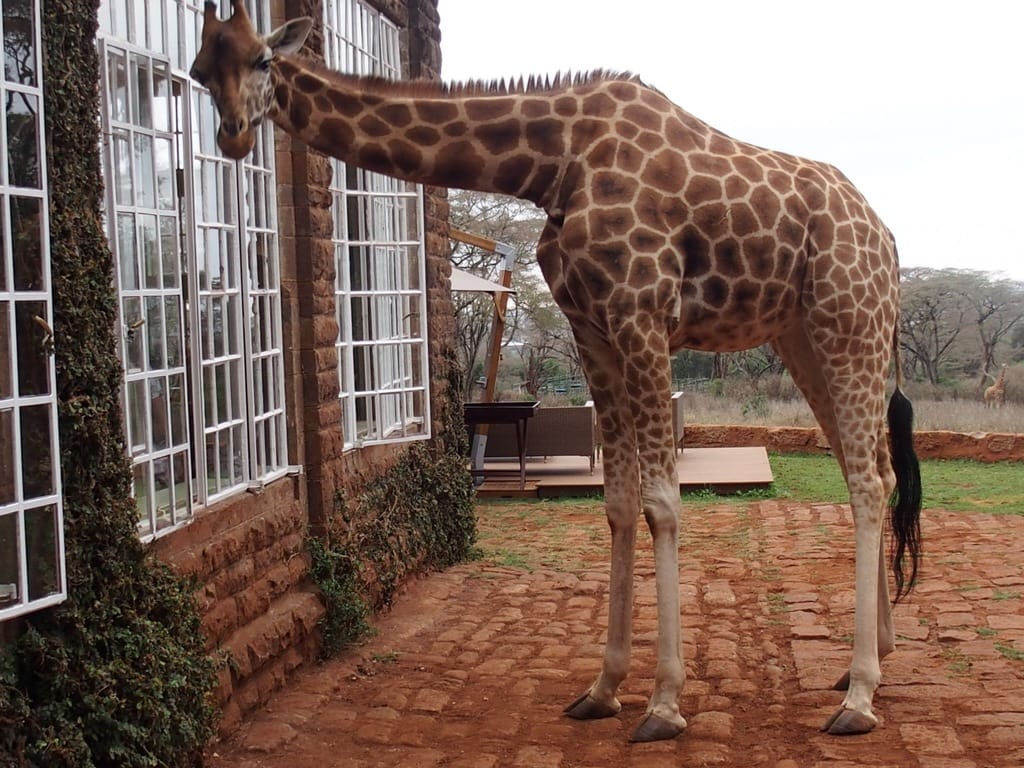 Another change this time around? This was my first time staying in a room in the Garden Manor, built in 2011. While most guests prefer the original Manor for its authenticity, I love the cozy and intimate Garden Manor. Adjacent to the Main Manor,  the Garden Manor is a smaller replica of the Main Manor and it impossible to tell that it is not part of the original structure. I particularly admired the 'giraffe' art hanging on the walls of the manor. This time I stayed in Arlene's Room, a superior room on the 2nd floor with an ensuite bath and shower that was full of period charm, including the antique loo.
While Arlene's Room does not have a balcony or terrace to feed the giraffes from its windows, the windows face the main patio where all the action happens below in the morning. Sure enough at 6 a.m. the giraffes walked up with their elegant gait looking up at the windows to see what guests were up to feed them some food (Tip: the giraffes hang out at the Manor for food until about 8 a.m. so it's important to wake up early to experience breakfast with the giraffes. 7 a.m. is the perfect time to be at breakfast).
I have been at Giraffe Manor three times now and the excitement of seeing the giraffes at dawn has not dissipated one bit. It's my 'welcome to Kenya' moment each and every time.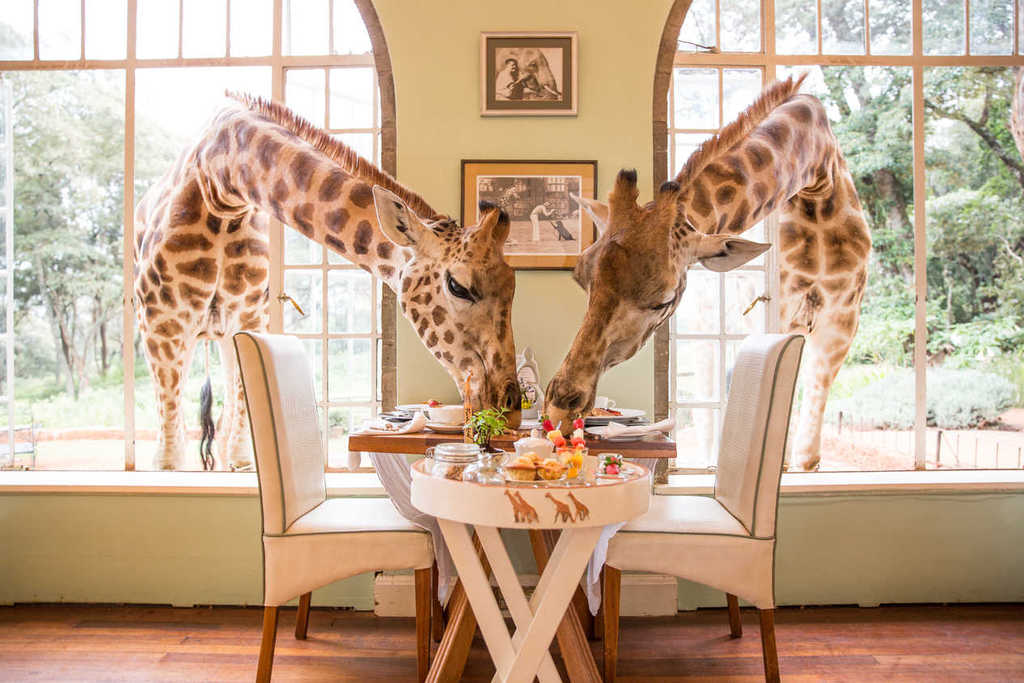 There are two new accommodations built this year in an expanded section of the garden wing. Eddie and Salma rooms, named after two resident giraffes (as are the other rooms) are superior double rooms. Edd is a ground floor room with its own veranda in the gardens. Featuring stained glass windows framing a King bed, this is a perfect room for two adults but a pull-out sofa accommodates a child as well.
Directly above Edd, is the Salma room which features a balcony overlooking the lunch terrace , perfect for an intimate meet and greet with the giraffes in the morning. This room features two twin beds that can be converted into a double with a sofa couch for a child if needed.
Most people choose Giraffe Manor for the giraffes and the 'Out of Africa' ambience (the Karen Blixen Suite even features some of her belongings). The food (high tea in particular aside from the Giraffe breakfast) and the warm, hospitable staff also deserves special praise.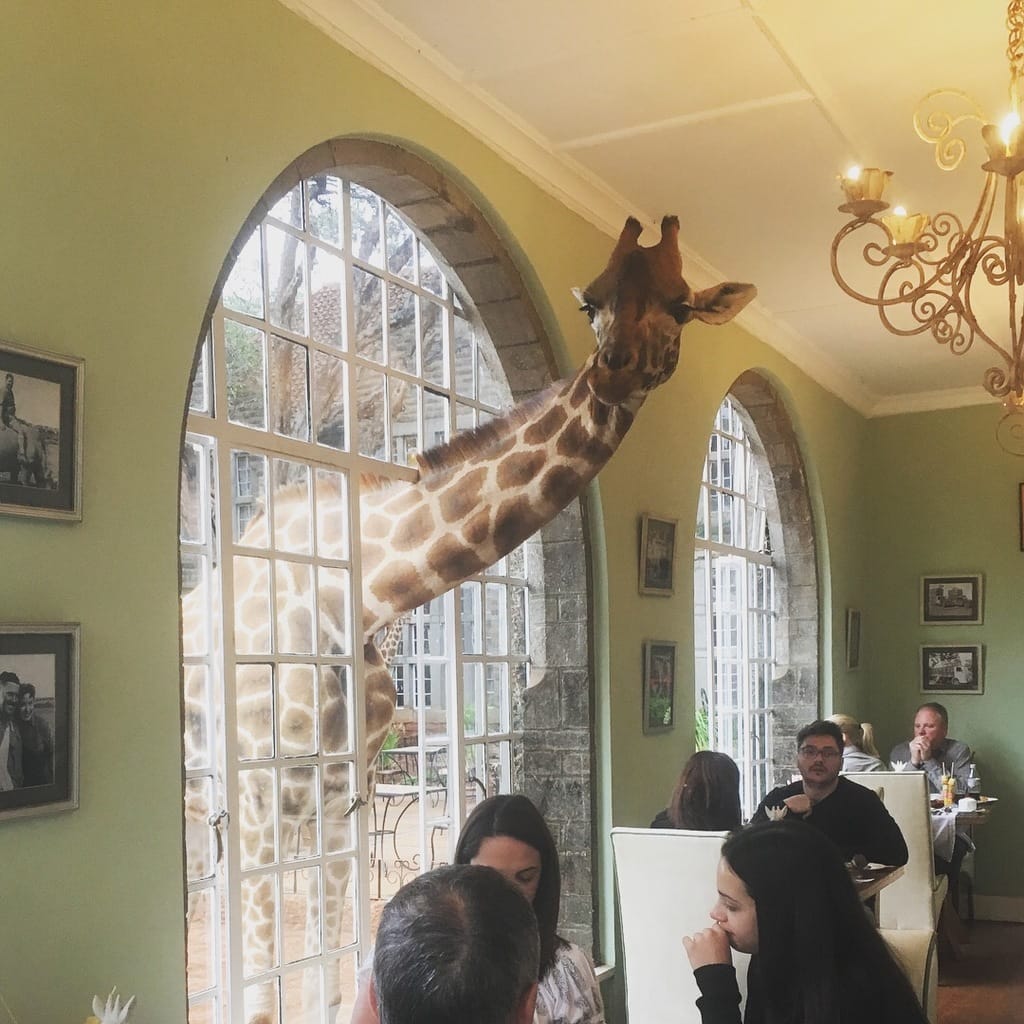 But another aspect that I admire about Giraffe Manor, perhaps not well known to guests, is their priority to give back to the communities and wildlife in Kenya. A portion of each guest's hotel night at Giraffe Manor goes to wildlife conservation projects across Kenya. That's not all.  Giraffe Manor is one of four luxury lodges that make up the The Safari Collection, run by 4th generation Kenyans Mike and Tanya Carr-Hartley.
The Safari Collection runs and avidly supports a few chosen projects in conservation, education and health. I had the privilege to meet Mark Boyd who runs the community and conservation programs during my stay and was impressed by the impact they have made and their priority to have a positive influence on the people and environment in Kenya. To learn more about The Safari Collection's projects and impact visit here.
Getting a room at Giraffe Manor is pretty tough, but not impossible. With only 12 rooms total in the two Manors, accommodations are booked over a year in advance.  Staying at another of three luxury Safari Collection lodges in the portfolio – Solio Lodge in Laikipia, Sasaab in Samburu and Sala's Camp in the Masai Mara – may help your chances. Not a bad proposition as they are some of the best lodges in Kenya offering incredible wildlife viewing. Ready to go? Just contact me!
Catch up our previous posts on Giraffe Manor and other reviewed destinations in Kenya.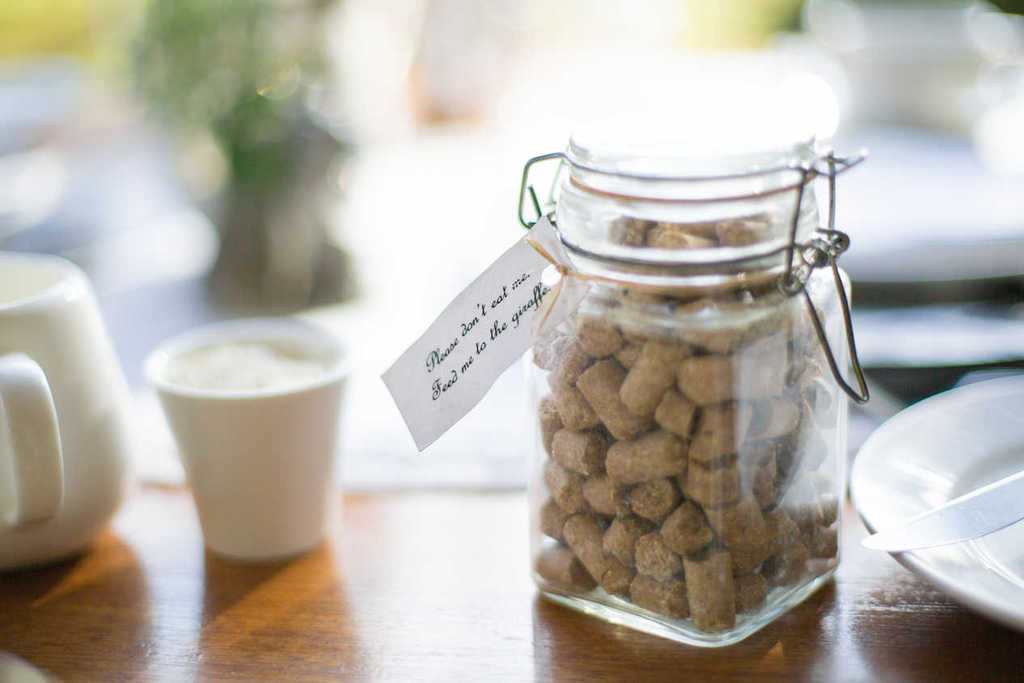 Photos courtesy of Jackie Cittone Magid and Giraffe Manor.
Why book Virtuoso?
Personalized travel assistance
24/7 online booking
Special rates & exclusive offers
Guaranteed Room upgrade*
Complimentary full American breakfast
Early check-in, Late check-out*
Exclusive on-site amenities (varies by hotel)
* based on availability on time of arrival