Towards the end of each year, one of my favorite things to do is research and assemble a list of hotel openings I am most excited about in the year ahead. Since 2010, I have been publishing an Annual List (visit our archived 'Annual Top List' here), narrowing down my favorite hotel openings to a typical 10, 15 or 20 hotels.  This year, things went a bit differently which is why my list debuts a month later than usual.
To be frank, the sheer number of anticipated luxury hotel openings in 2018 is just mind-boggling. Big brands the likes of Montage, Starwood, Ritz, Four Seasons, and Rosewood are opening at a rapid pace while niche brands Nobu, Aman, Six Senses, Capella and Edition (a lifestyle brand between Ian Schrager and Marriott) have their own ambitious plans. Then there are flourishing 'brands within brands' to keep up with such as Montage's Pendry, Ritz' Reserve, Starwood's Tribute Portfolio, Hyatt's Unbound Collection, and Marriott's Autograph Collection while retail companies like West Elm (6 hotels are planned for 2018) and Louis Vuitton Moët Hennessy are getting in the luxury hotel game in a big way. One more thing: certain destinations are just having a crazy, mad hotel explosion.  Cabo San Lucas, Nashville, and Shanghai, for example. Even Tel Aviv is having its own boutique hotel boom in one ancient corner of town.  It's enough to make a girl go mad.
So, as you can see, putting together my list this year took a bit of extra time. And the list just kept getting bigger and bigger. At the end of the day, I ended up with 70 hotels I really loved from a list of God knows how many. It was fruitless to attempt to cut it down to 20, so I didn't.
Aside from my list getting a tad longer, a few other things are different this year. I can guarantee you, among the most press-worthy openings, you will find some pretty unique and cool hotels sprinkled on my list, not on any other of the top 2018 lists (such as Travel & Leisure, AFAR, or Conde Nast Traveler) out there.
Also new this year are links directly below some featured hotels, enabling you to access special preview opening offers, check rates, and Virtuoso benefits and book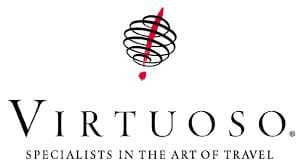 the hotel directly online. And for those that don't have links, well we can help you with that! As an affiliate travel partner of Virtuoso member luxury agency Classic Travel for over the past two years, Inviato and the team of Classic Travel advisors here in New York have been assisting travelers with their travel plans – from simple hotel bookings to complex itineraries. I am grateful and proud to be working with such a fantastic, experienced team.
If you are not following Inviato on Facebook and Instagram, please do so as you will find almost daily updates on new hotels, special updates, and places I or my contributors are scouting out. Or just visit for some travel inspiration. You can also subscribe to our newsletter to get our latest hotel reviews, sneak peeks at the latest hotel openings and special hotel offers to your e-mail box every quarter.
On to our most exhaustive and comprehensive list yet. I hope a hotel or two on the list inspires you to create some new exciting travel plans. Maybe to go somewhere even you never expected like Bhutan, Bolivia or Montclair N.J.!  Great hotels often do.
List updated as of 12/10/18
USA
New Jersey
The George Inn. 20 minutes from Manhattan in Montclair, New Jersey (yes, you read correctly, New Jersey), a new luxury boutique hotel is arriving. A 1902 private Georgian home with landmark status which was later for many years a residential hotel is being transformed into a 32-room luxury boutique hotel by husband and wife team Steven Plofker and Bobbi Brown (yup, that Bobbi Brown of cosmetics fame). A little old meets new with antiques found during personal travels and from personal collections and Brown's love of all things English will be present throughout the hotel including afternoon tea and scones in the cellar and a library sitting room with fireplace. But expect some fun and luxurious touches such as fire engine red mini-fridges from Smeg and Hudson Bay blankets. Opened April 1, 2018.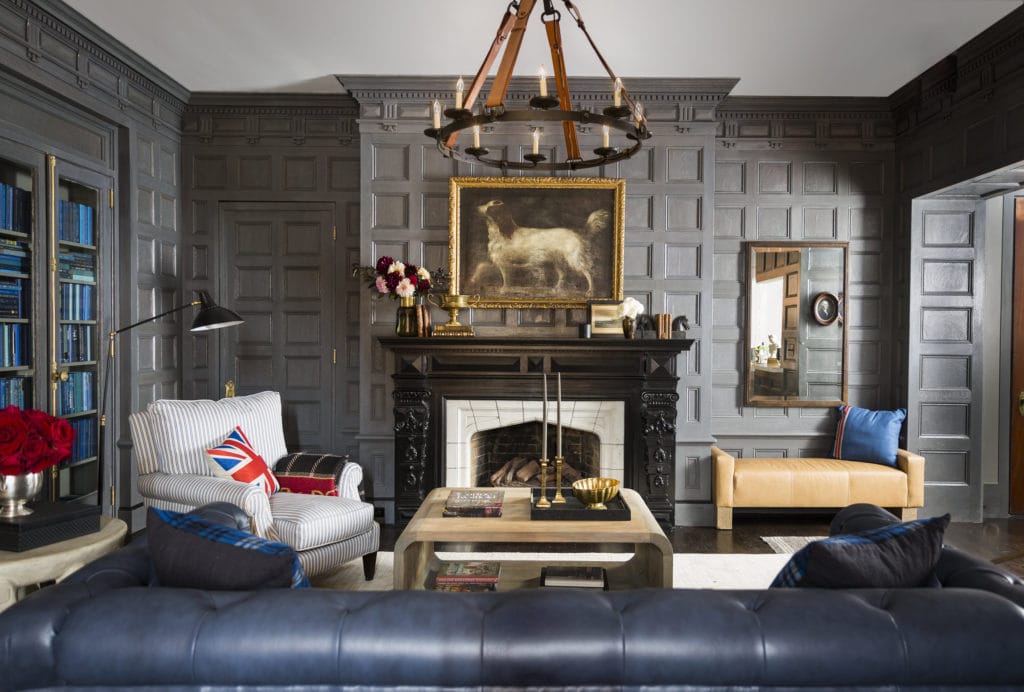 Tennessee
Several new luxury hotels have cropped up on the scene already this year in Nashville, America's 'music city'. Named a top destination in 2018 by several travel publications, new direct flights will be offered from London starting this May making the city increasingly popular worldwide. In addition to an insane music scene, a growing foodie scene and a revitalized downtown district has brought in a flurry of new hotels.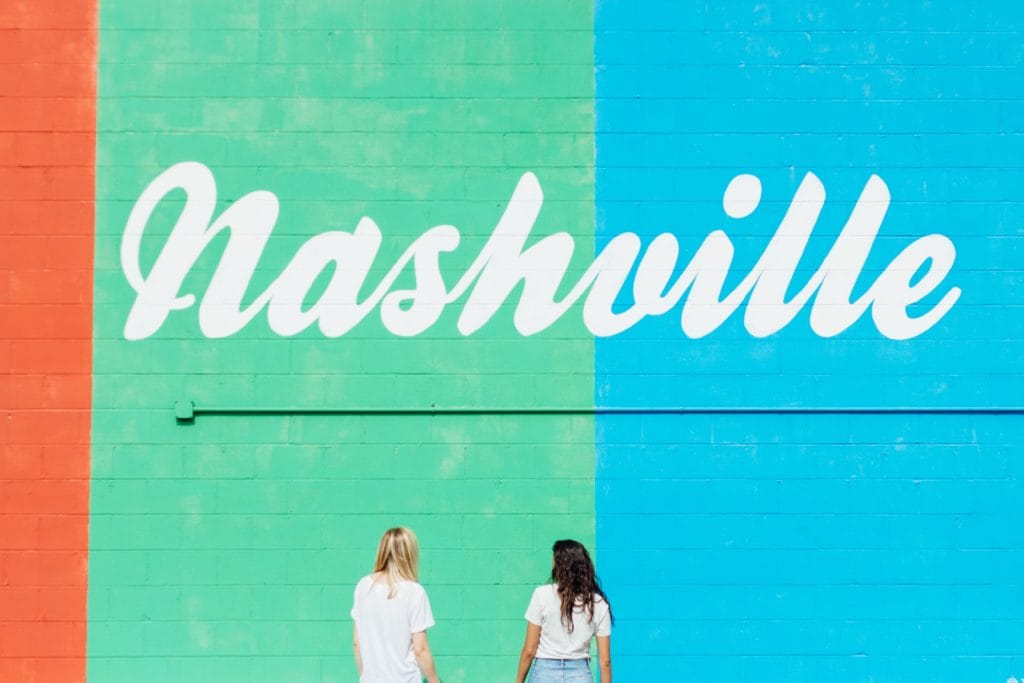 Noelle, Nashville.  Just opened, the 224 room/80 suite boutique hotel, located in the heart of downtown Nashville, sees itself as more as an experience than a hotel, immersing guests in the local culture. Formerly the city's first luxury property when it was built in 1929, the building has been restored and the hotel is now part of Starwood's independent Tribute Hotel's portfolio. All original details (such as brass hardware, terrazzo floors, art deco patterns in the ceilings, and granite walls) have been restored. There is an onsite boutique selling new and vintage clothing and goods, a rooftop bar Rare Bird opening later this year and one Makeready Libations and Liberation already open. Opened January 2018.
Holston House Hotel. Also recently opened is this 191-room hotel in an iconic 88-year old Art Deco building, one block from Lower Broadway (aptly named Honky Tonk Highway).  The Holston House Hotel is part of Hyatt Hotel's new Unbound Collection. The design maintains the historic craftsmanship of hotel and the building's original art deco details. There is a rooftop pool with a bar Tenn on Top with live music and onsite restaurant TENN. Opened January 2018.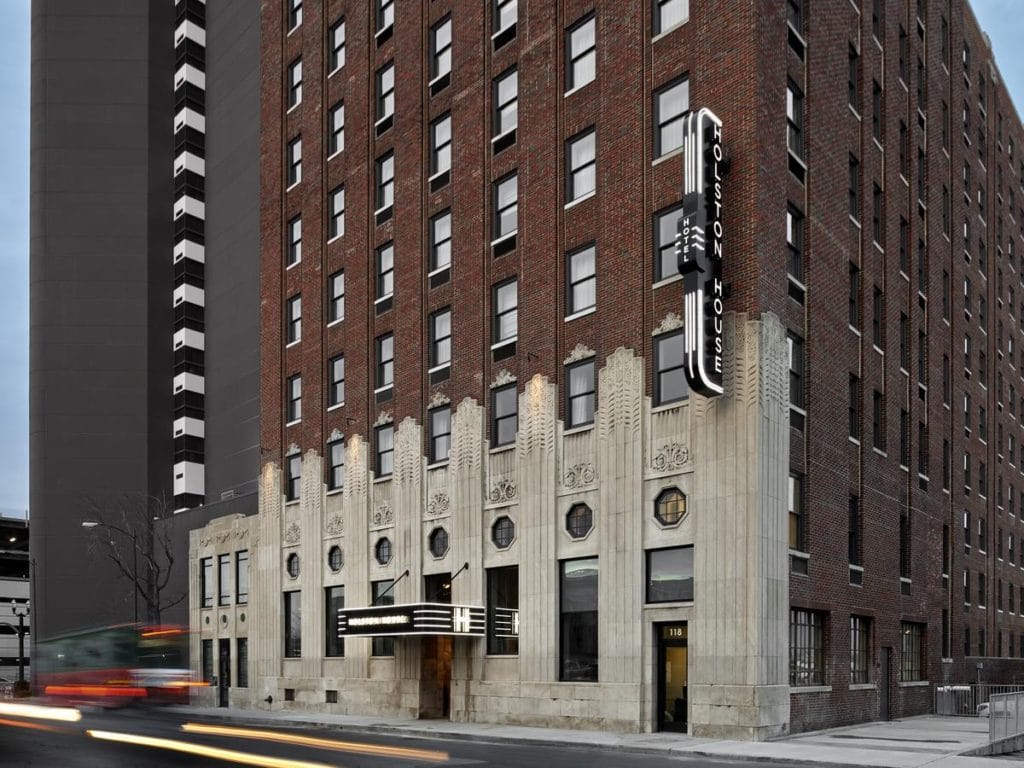 Fairlane Hotel. This 81-room boutique hotel downtown off of Union Street will be opening this Spring in a midcentury building with interior design harkening a 60s & 70s modernist sensibility. On-site will be an all-American grill Ellingtons Bar & Grill and Mile End Deli – the famous Montreal-Jewish deli (Romi, are you reading this?) for hand-rolled bagels, biscuits and mile-high sandwiches. Opened March  2018.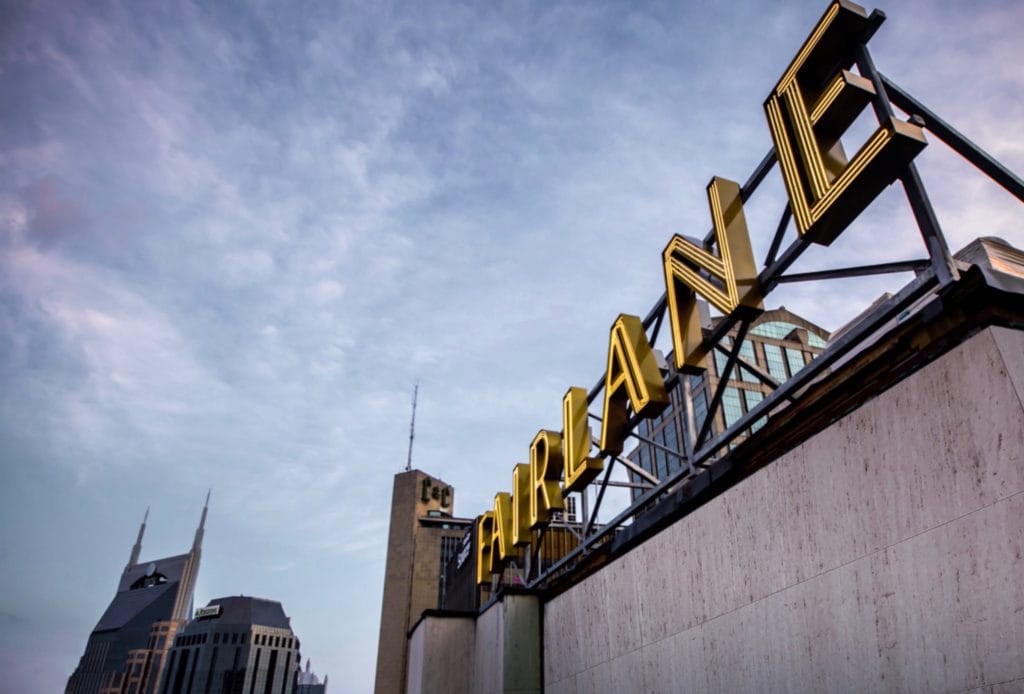 A 169-room Dream Hotels will be opening a hotel in the former Utopia Hotel in the Printers Alley District.  Housed in four buildings, the massive hotel will have six dining and nightlife venues. Opening  December 2018. 
The Bobby Hotel. Lastly, a 144-room lifestyle boutique hotel is slated to open in the Spring. I am not sure what it is about but it will feature 'a 1967 Greyhound bus on the roof terrace for late-night parties'. So, there's that. Opened April 2018.
Blackberry Mountain, Smoky Mountains. One of my favorite places on the planet is Blackberry Farm in the Smoky Mountains where I spent a blissful family Thanksgiving holiday several years ago.  Well, more excitement is brewing as less than seven miles away, the Blackberry Mountain folks are building a sibling 5200-acre estate. Accommodations will consist of six cabins, 13 cottages, and multi-bedroom homes. While the 4,200-acre Blackberry Farm focuses on farm tradition, wine & food, Blackberry Mountain will concentrate on a more 'active and wellness experience' with multi-outdoor sports, yoga, spinning and pool. Thankfully, guests will be able to dine and do activities at any of the properties. Opening moved from Late 2018 to February 2019 (contact us for more information and reservations).
Georgia
Perry Lane Hotel, Savannah. The 167-room boutique hotel housed in two buildings opening in the landmark historic district of Savannah will have a pool and bar on both rooftops, a restaurant and wine market. Part of the Marriott/Starwood Luxury Collection. Opened June 2018.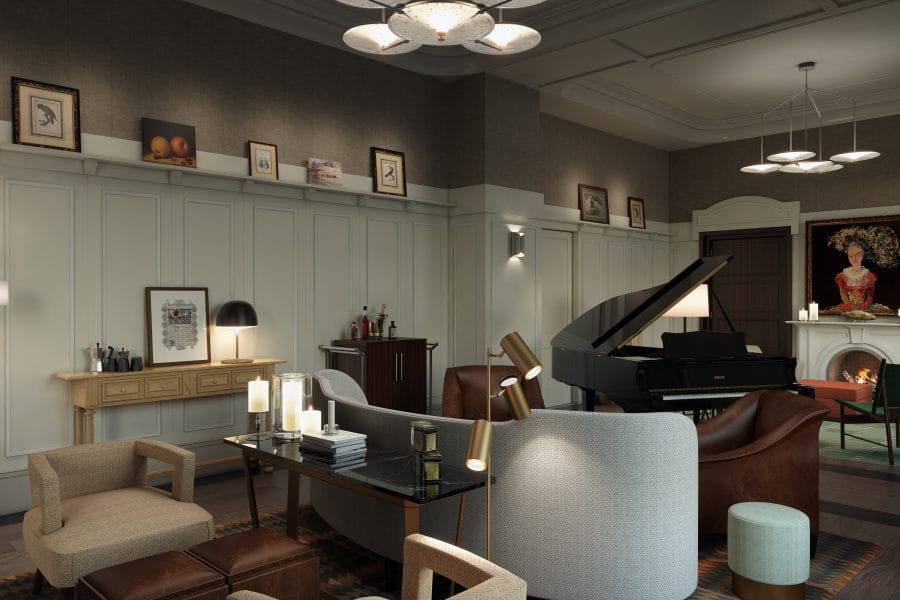 California
Edition West Hollywood, Los Angeles.  Edition Hotels is helping complete the transformation of Los Angeles' hip and young West Hollywood from gritty to sleek with the addition of a 190-room/20-residence hotel on West Sunset Boulevard. A requisite rooftop pool and dining venue are confirmed. Opening December 2018.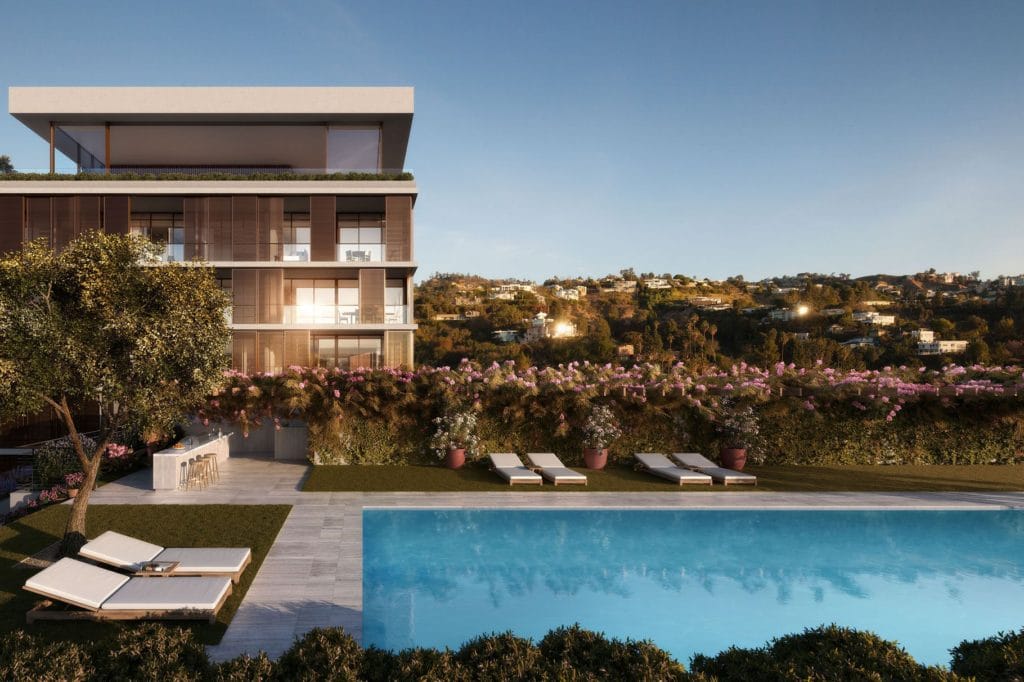 Nomad Hotel, Los Angeles.  Sister hotel to the Nomad in New York City, the newest Nomad hotel opened on the West Coast only a few weeks ago. Housed in the historic 1923 Giannini Building that used to serve as the Bank of Italy's headquarters, everything about this 241-room hotel designed by French interior designer Jacques Garcia is spectacular. Chefs Humm and Guidar (the team behind Eleven Madison Park) are managing the cafes, bars, and restaurant. The 5,000-square foot rooftop indoor/outdoor space with pool, alfresco café, and cocktail bar are already promising to be the new hotspot this year! We will be stopping by for a look/see when we are in L.A. in March. Opened January 2018.
The Hoxton, Los Angeles. A super hip and hot brand in Europe, Hoxton Hotels is targeting Los Angeles as the brand's 2nd property opening in the U.S. after its opening in Portland this Summer. Set in the former headquarters of the Los Angeles Railway Authority dating back to the 1920s, this 174-bedroom hotel will feature the brand's first rooftop pool. Opening Delayed to Early 2019.
Lido House, Newport Beach. In addition to a new property called the Westdrift in Manhattan Beach, Marriott's hip Autograph Collection is building another new hotel in Newport Beach, located in the Lido area of the former City Hall. Designed as a Cape Cod style authentic beach house retreat, the hotel will consist of 130 rooms and five tri-level private cottages with an on-site restaurant, The Mayor's Table and Topside, a rooftop bar and lounge, pool, and spa. Opened April 2018.
Rosewood Miramar Beach, Montecito. Following the opening of Hotel Californian and Ritz Carlton's takeover of Bacara Resort last year in Santa Barbara, comes Rosewood's 124-room/37 suite and multi-family bungalow property, the sole resort in the area with a private beach. Sixteen miles of prime beach real estate to be exact. Formerly on the site of Miramar by the Sea, the new Miramar Beach Resort will include two pools, a spa, beach club, several restaurants and a bar. After a brutal Fall and Winter of wildfires and mudslides, this will be a welcome addition to the Montecito/Santa Barbara area to bring back tourists and I plan to definitely visit soon.  Opening delayed from Summer 2018 to February 2019.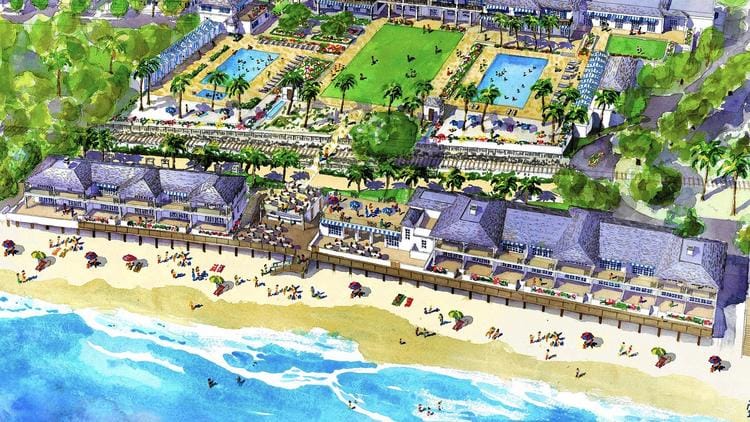 Virgin Hotel, San Francisco.  In contrast to Los Angeles, very little is going on in the luxury hotel landscape in San Francisco. Except for the addition of the new The Proper Hotel last year, the city could use some spicing. We are happy to report this new welcome addition this year. Following its first hotel in Chicago in 2015, Virgin Hotels will open a 192-room hotel in San Francisco hotel (followed by 6 more hotels planned in 2019 and 2020 in the U.S.) in the SOMA neighborhood on Fourth & Folsom Streets, The Kelly Wearstler-designed property is expected to have multiple restaurants and bars along with a rooftop bar (visualized below).  Opened Spring 2019.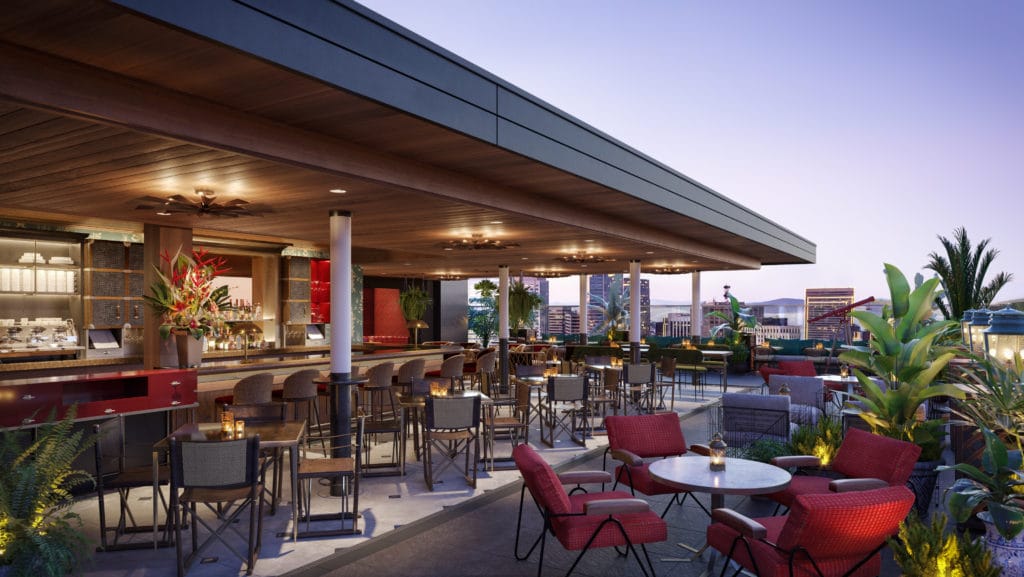 New Mexico
Bishop Lodge Santa Fe. One family-friendly property opening I am particularly excited about this year is the reopening of the Bishop Lodge under the Auberge Resorts brand.  Auberge has taken over the former 1920s ranch and is completing the $75MM renovation and development of a 120-room/suite luxury ranch resort in time for the ranch's 100th birthday this Summer. Situated on over 300 acres in the Sangre de Cristo foothills of the Rocky Mountains, this property will likely be an instant favorite for families with activities galore for everyone: horseback riding and stables, two pools, glamping tents, fly fishing, and much more. Opening Delayed From Summer 2018 to June 2019.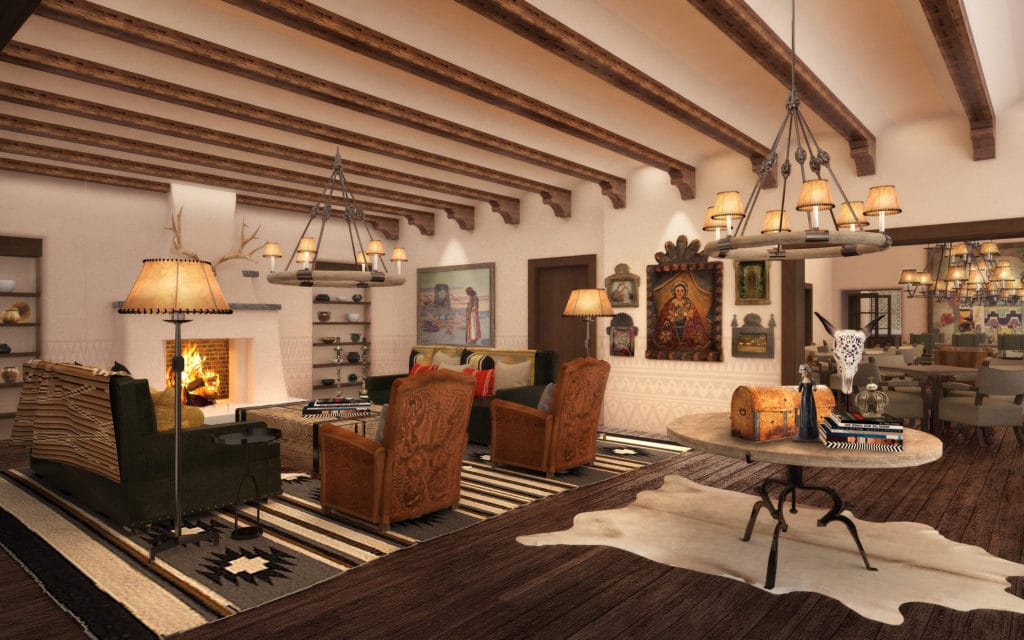 Texas
Miraval Austin. The wellness retreat Miraval will make its first foray outside of Arizona with the debut of Miraval in Texas Hill Country this Fall. Set on 220 acres and featuring 170 luxurious rooms and suites, the spa resort will feature its signature fitness, a 20k square foot spa, a Culinary Kitchen, 10-acre farm and ranch, and tons of wellness programs with state-of-the-art facilities, including an equestrian center for its renowned equestrian program. Opening Delayed From 2018 To February 2019.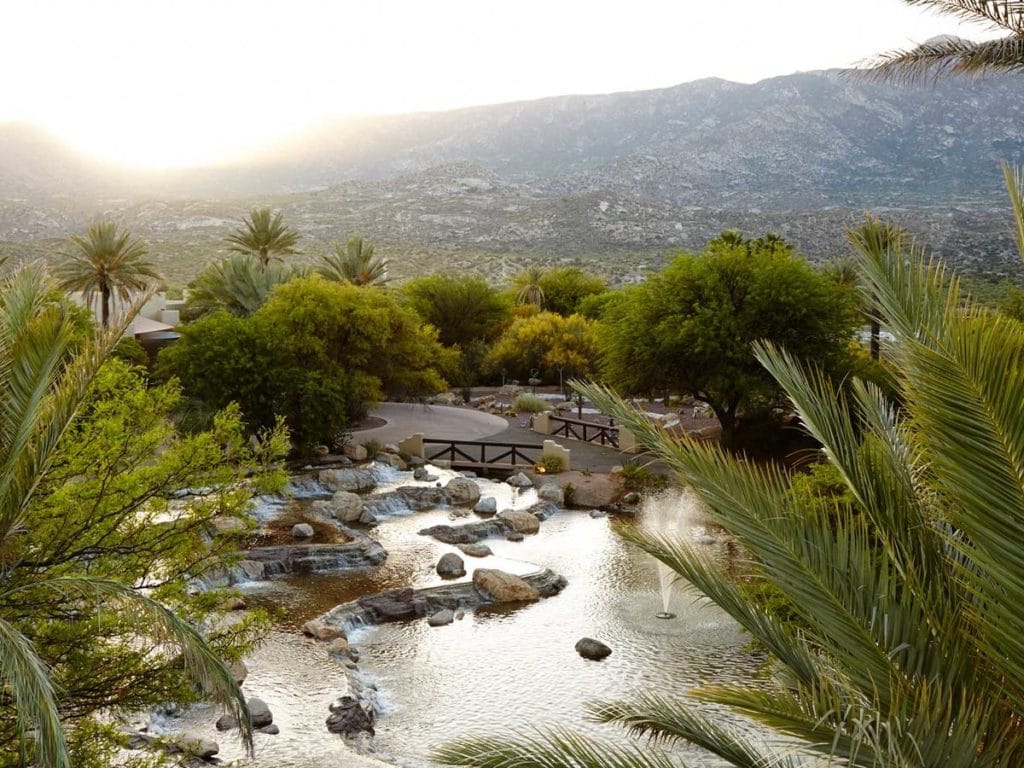 CANADA
Four Seasons, Montreal.  Marking its return to Montreal after two decades of absence is the debut of the Four Seasons Montreal which will be opening around the corner from the Ritz on de la Montagne street on the foot of Mont Royal park. In addition to a 163-room 18-floor hotel, there will be 18 new luxury condos and a direct walkway to the 250,000 square-foot luxury Ogilvy/Holt Renfrew department store. Opening Delayed From Late 2018 To Late 2019.
AFRICA
Rwanda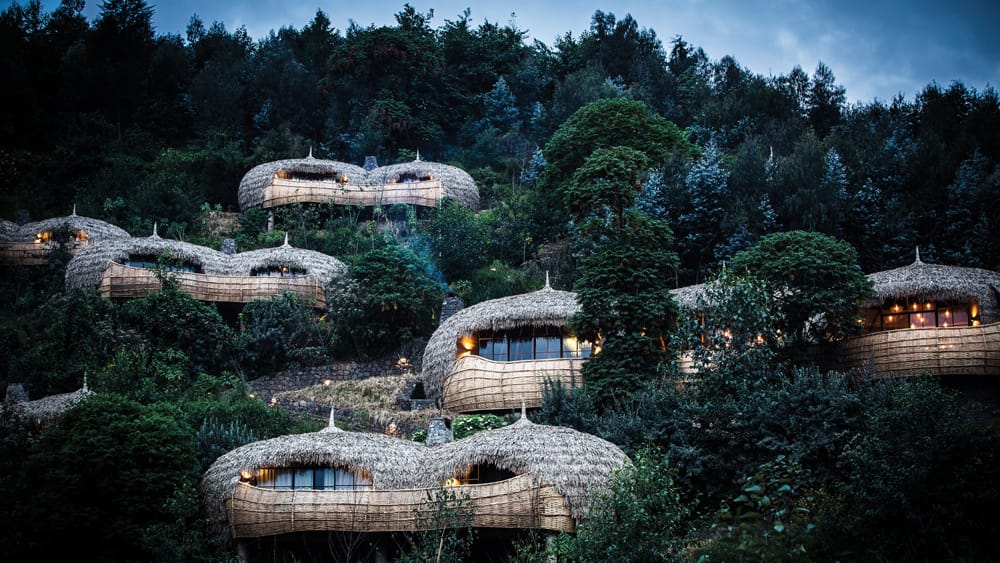 Volcanoes National Park: When I went to Volcanoes National Park in Rwanda in 2015, there were only two real viable lodge choices: Volcanoes Safaris' Virunga Lodge and Sabinyo Silverback Lodge, where I stayed (which recently itself underwent a total refresh of its guest rooms and public rooms this January). The opening of Wilderness Safaris' gorgeous 6-bedroom Bisate Lodge in 2017 dialed up the luxury quotient in this wilderness to a whole new level. Opening this year and 2019 will be two new luxury lodges (note there are only 80 permits a day to see the 8 families of gorillas in Virunga at a maximum 1-hour time limit so book far in advance and always check if permits are available first. Prices rose in 2017 to $1,500 pp for 1 hour). Details are scarce but we have high expectations for both properties given they are the excellent One & Only and Singita brands: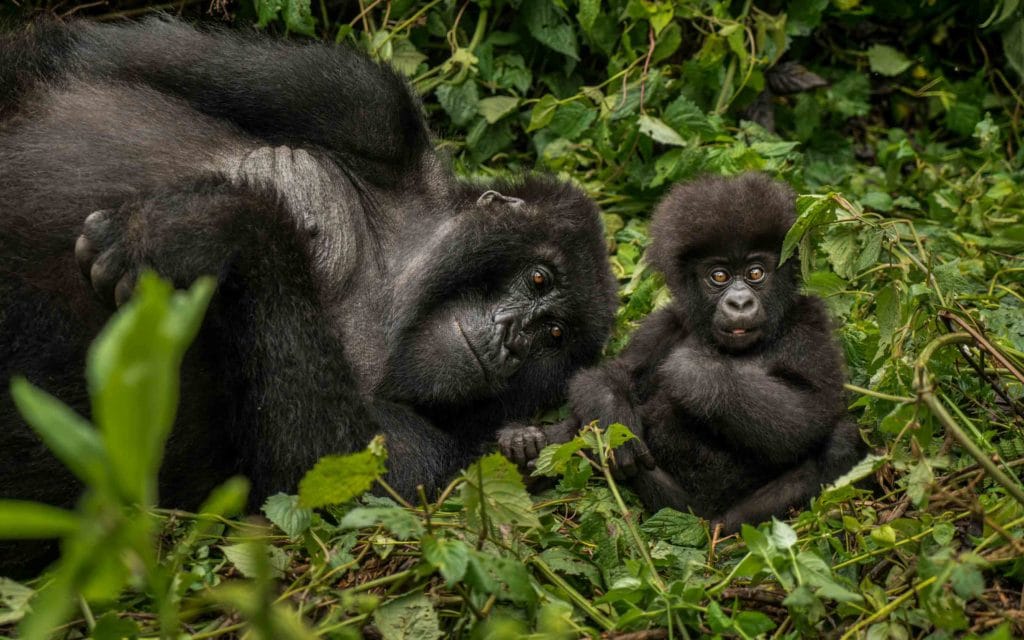 One & Only Gorilla Nest. One and Only enters the party with its new Nature Resorts properties, beginning with the Gorilla Nest, right in the foothills of Virunga Mountains.  It's other recently opened property in the new Nature Resorts collection, the all-inclusive 22-room resort One & Only Nyungwe House, is also in Rwanda.  Located on the working tea plantation of Gisakura bordering Nyungwe National Park, a haven for primates, Nyungwe House opened in late 2017.  Opening Delayed From Late 2018 To Late 2019.
Following behind One & Only but taking bookings already is the 8 suite/1 villa Singita Kwitonda Lodge on 178 acres ($1500-$1750 pp/per night).  Opening Late 2019.
Botswana
Mombo and Little Mombo Camps, Okavango Delta. Both Wilderness Safaris camps, known for their amazing location and abundant wildlife viewing in the Okavango plains, have been newly rebuilt with 100% solar power and a light footprint. The nine-suite Mombo Camp, one of the first safari camps in the Delta when it opened 30 years ago and its three-suite sister camp Little Mombo, have both been updated with the same aesthetic – classic original safari details with luxurious touches such as free-standing copper baths. Tents in both camps have high ceilings, a larger layout, day beds and spacious outdoor decks with private plunge pools. Opened January 2018.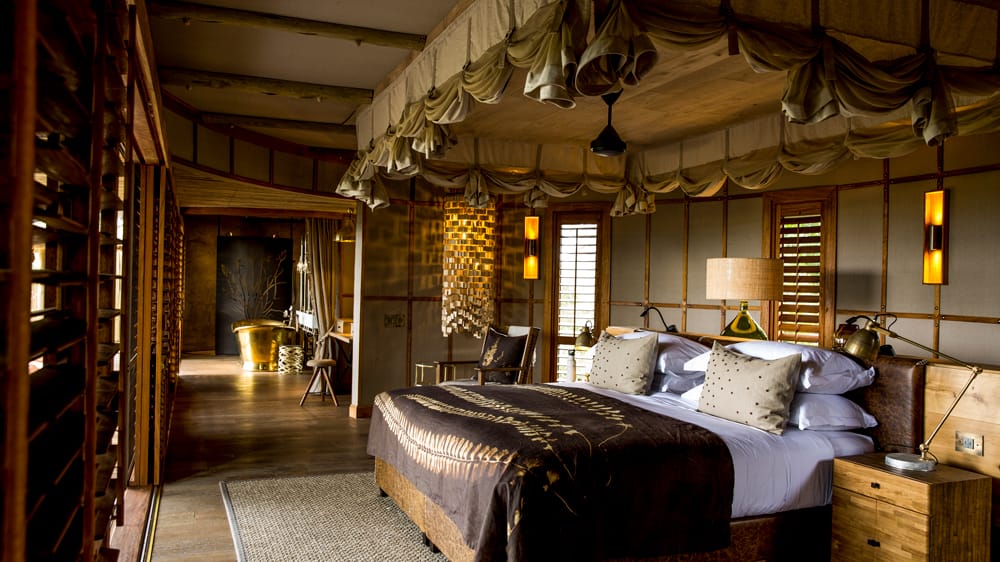 Belmond Savute Elephant Lodge, Chobe. Within Chobe National Park (known for its large concentration of elephants) and on the banks of the Savuti Channel, this luxurious lodge is undergoing a complete rebuild in time for a summer unveiling. The new lodge will be completely eco-friendly with 12 luxury tents on wooden platforms with private decks (to see the elephants come down to drink in the late afternoon), and a new elephant Hide to view elephants at eye level. Opened June 2018.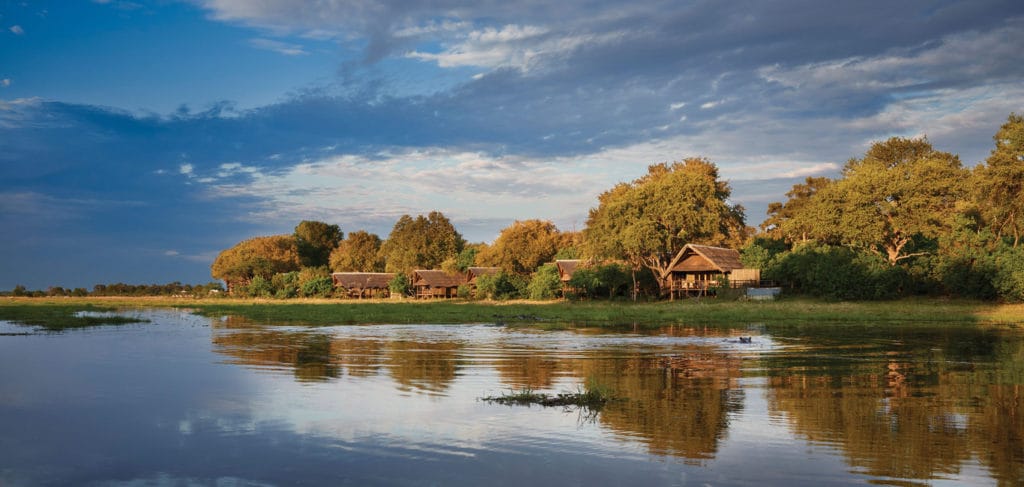 Tanzania
Forest Chem Chem Camp, Tarangire National Park. A new addition to the beloved and luxurious Chem Chem and Little Chem Chem Camps in Northern Tanzania was recently announced a few weeks ago. The new Forest Chem Chem Camp, only 15 minutes away from Little Chem Chem Camp and along the Tarangire River and Tarangire National Park, will be an exclusive 'for hire' tented camp, ideal for families who want privacy and a bonding experience. With two vintage tents and one family tent, it is ideal for 6 adults and 2 children. Opened June 2018.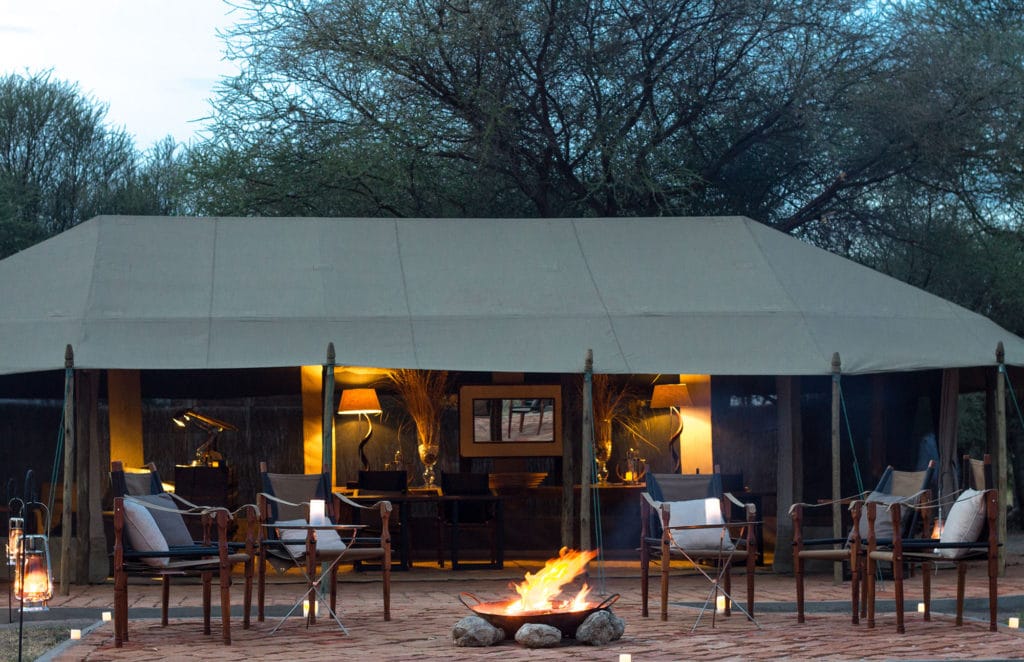 Kenya
andBeyond Bateleur Camp. One of Africa's most iconic safari camps, located on the edge of the Masai Mara (where several Out of Africa scenes were filmed on the Great Rift), andBeyond's intimate Bateleur Camp (next to larger andBeyond camp, Kichwa Tembo) is going through a complete refurbishment and reopening staggered over six months. When I was in Kenya this past October, I was fortunate to do a walk-through of the camp before it closed and see its new plans.  The new camp will be stunning – retaining the classic '20s romantic Hemingway aesthetic but with lighter colors, more spacious accommodations and many new amenities such as two swimming pools with an al fresco dining deck, a coffee bar that converts into a gin bar by night, a fitness center and massage sala. The 18 guest tents will be expanded to 1,044 square feet each with indoor and outdoor space and en-suite bathrooms (with indoor and outdoor showers) and a new 2-bedroom family unit for larger families.  Opened March and June 2018 In Phases.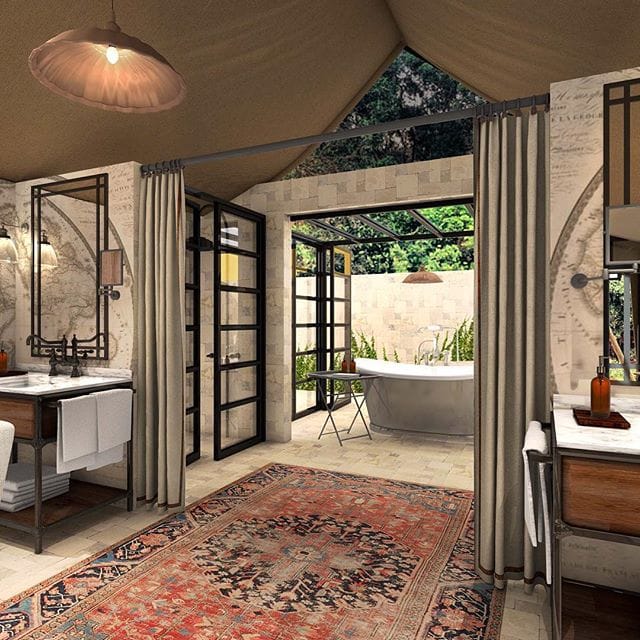 South Africa
andBeyond Tengile River Lodge. Located in the Sabi Sand reserve on the bend of the Sand River, this is the newest addition to the andBeyond safari camp portfolio. The new environmentally-friendly lodge will have nine 'floating' suites on the riverbank with sunken lounges, decks over the river and indoor/outdoor bathrooms opening out to the forest. spa unfenced borders Kruger Park.  Opened December 2018.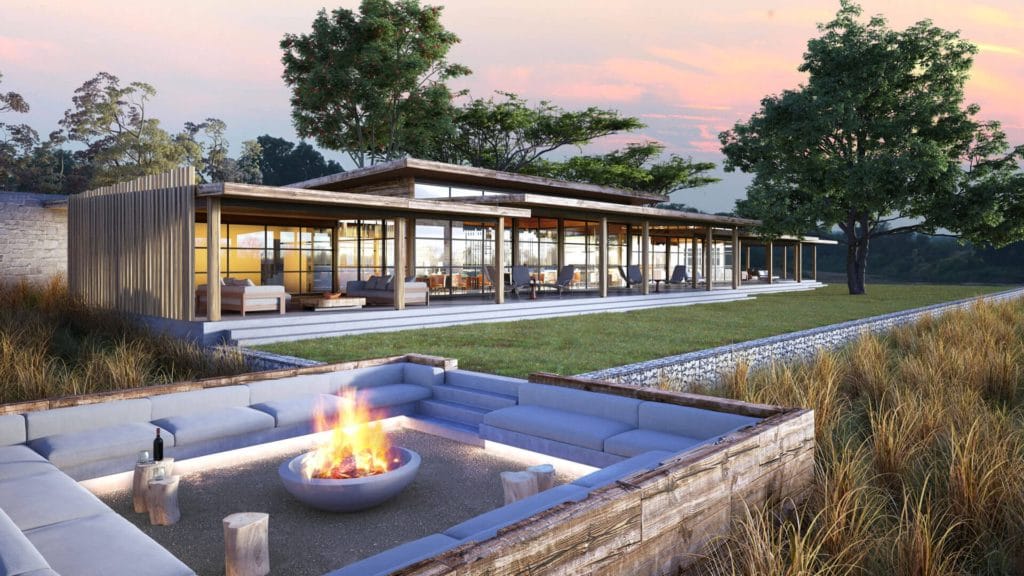 Morocco
Oberoi, Morocco. The brand's first hotel in Morocco, due to open in 2017, is expected to open shortly, just 20 minutes south of Marrakech. Located on a 25-acre property of citrus and olive groves with views of the Atlas Mountains, the resort will have 84 villas and suites each with their own pool, a 21K square foot spa with Turkish hammam on a private island, and three restaurants.  Opening Delayed to 2019.
SEYCHELLES
Four Seasons Resort Seychelles. Four Seasons is building their second resort in the Seychelles due to open in March, just in time for direct flights from London to the island on British Airways. The new resort will be situated on 933 exclusive acres in the private island of Desroches (a 35-minute flight from the mainland of Mahé) with 71 villas, suites, residences, and bungalows with their own swimming pools on a private 9-mile white sandy beach. Also included: an anti-gravity yoga pavilion, world-class fishing excursions, and an on-site Aldabra giant tortoise sanctuary.  Opened March 2018.

ISRAEL
Tel Aviv: I absolutely love the Norman Hotel, but it has no competition. Tel Aviv has been in dire need of some new luxury boutique hotels for some time (I mean, enough with the massive 400-room convention-style hotels). All that is thankfully changing with the opening of three new hotels – all in the ancient seaside port neighborhood of Old Jaffa – in the next few months.
Setai, Tel Aviv. Getting all the buzz right now with a soft opening in February, this is Setai's second Israel property (the first hotel opened 8-months ago overlooking the Sea of Galilee). The 110-room luxury hotel, on the site of a former 13th center Ottoman prison near the Clock Tower in Old Jaffa, will feature a 'modern meets old' style with an outdoor infinity pool overlooking the Mediterranean Sea. We had clients who visited a few weeks after opening and sadly the hotel was not yet ready for prime time and felt understaffed. I was also disappointed that the 'acting' GM failed to respond to our email when our clients had issues upon arrival. Disappointing. Opened February 2018.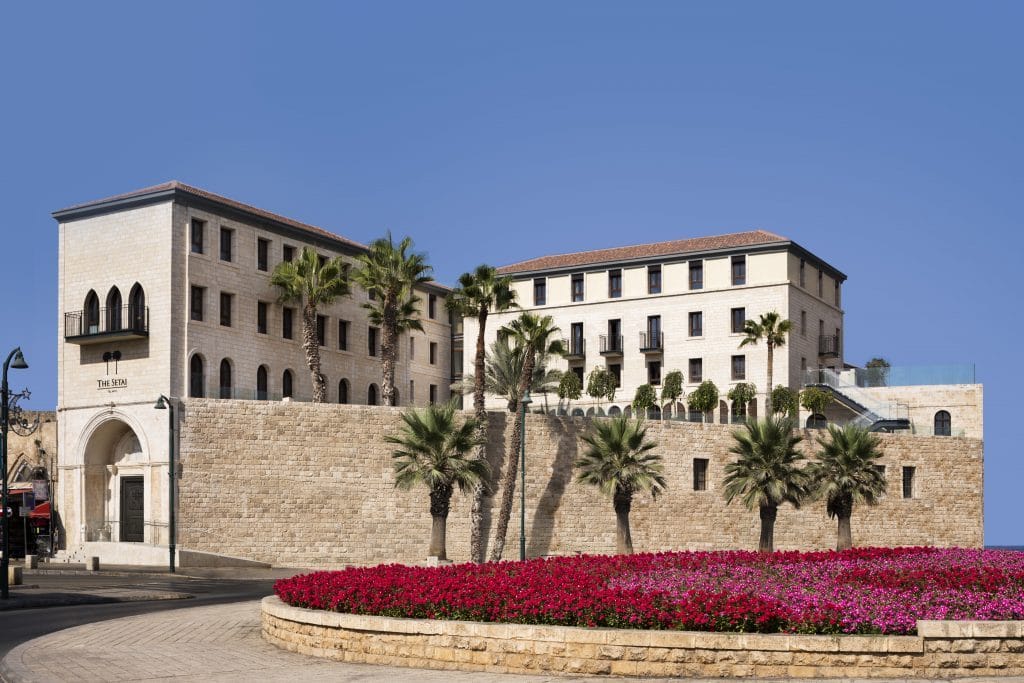 The Jaffa, Tel Aviv.  Following the Setai's opening, right around the corner in Old Jaffa, was supposed to be the opening of the 125-room/38-suite trendy W brand in a former 19th-century convent. However, delays and complications brought on changed hands and now the hotel is open under the Luxury Collection, The Jaffa. Early feedback is the hotel is stunning but pricey and we have clients staying there this Spring. Opened July 2018. 
The Drisco Tel Aviv. Formerly this was the Jerusalem Hotel built in 1866 by two American colonists, the Drisco brothers in the American Colony of Tel Aviv right outside of Jaffa. When the hotel closed in 1940, it was used as a British military headquarters, and later housed Jewish refugees arriving in the newly formed country. After being abandoned and neglected for decades, a $35 million investment and 10-year restoration project has brought the hotel back to life as a 42-room luxury hotel named The Drisco (a member of LHW). Opened June 2018.
Six Senses Shaharut. More than an hour's drive from Tel Aviv is the Negev Desert but if you wanted to stay overnight or more, there has only been one game in town: the Beresheet Hotel. We stayed there last March and the scenery is simply stunning. But I admit I am excited to hear Six Senses is opening a 58-villa (each with a personal pool) and suite luxury resort on 46 acres (one of seven new resorts worldwide Six Senses is opening through 2019) in the Negev Desert, taking luxury to the next level in this incredible desert setting.  You can expect a Six Senses spa, an indoor and outdoor pool, yoga studio, on-site attractions such as an Earth Lab, camel stables and an open-air amphitheater and a host of activities from overnight camel camping to extreme sports, hiking, jeep safaris and wine tours. I would absolutely go back just to experience this place and the scenery again. Opening Sometime in 2019.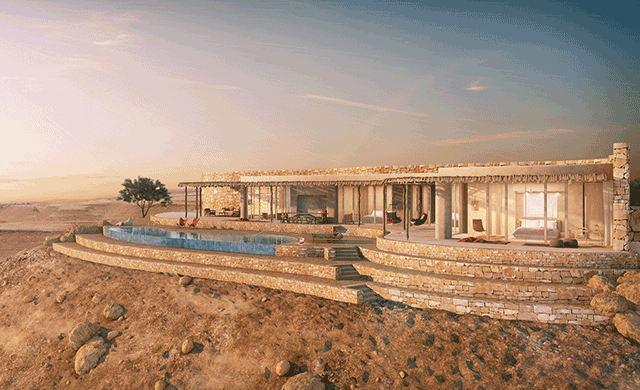 CHINA
Shanghai. Shanghai is hot, hot, hot with six luxury hotel openings this year alone: W, Amanyangyun, Middle House, Edition, Bulgari and Rocco Forte Shanghai. Deservedly, the city and its new hotel openings deserve a post of its own this year as does the booming destinations of Cabo San Lucas, Nashville, Tel Aviv and the Maldives.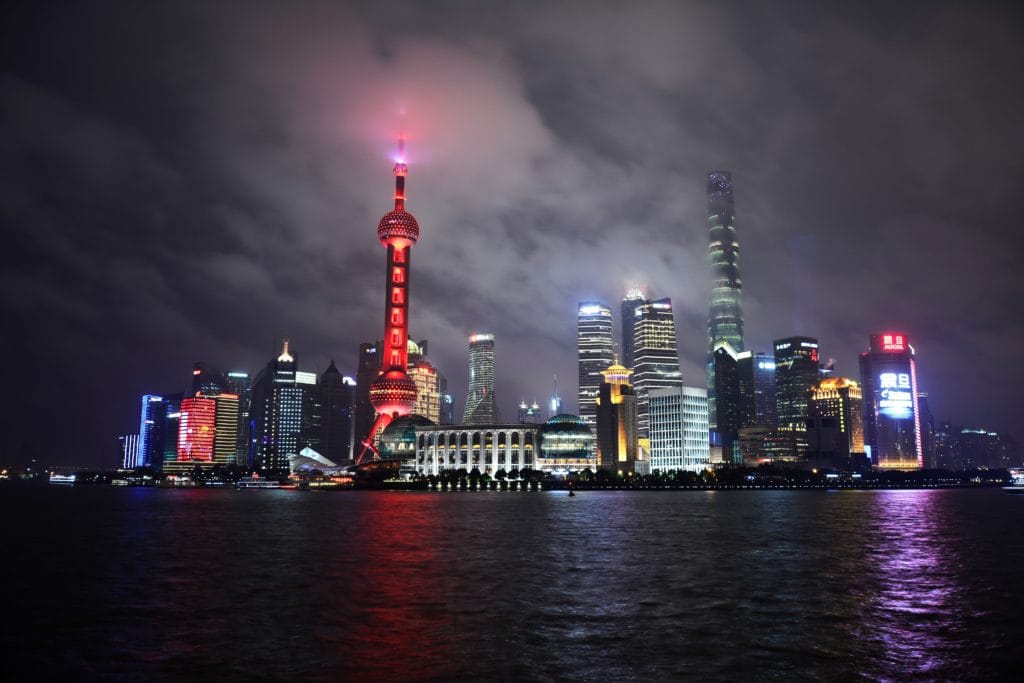 Among this group, the 111-studio style room (102 residences as well) Middle House, whose interiors are by Milanese architect and designer Lissoni Piero is particularly exciting with its bold modernist design using local craftsmen, blending old and new. The hotel, the 6th hotel (including EAST Miami reviewed here) under the Swire Hotels luxury brand, will offer three restaurants onsite: a contemporary European café, an Italian eatery, and a Chinese restaurant. Opened April 2018.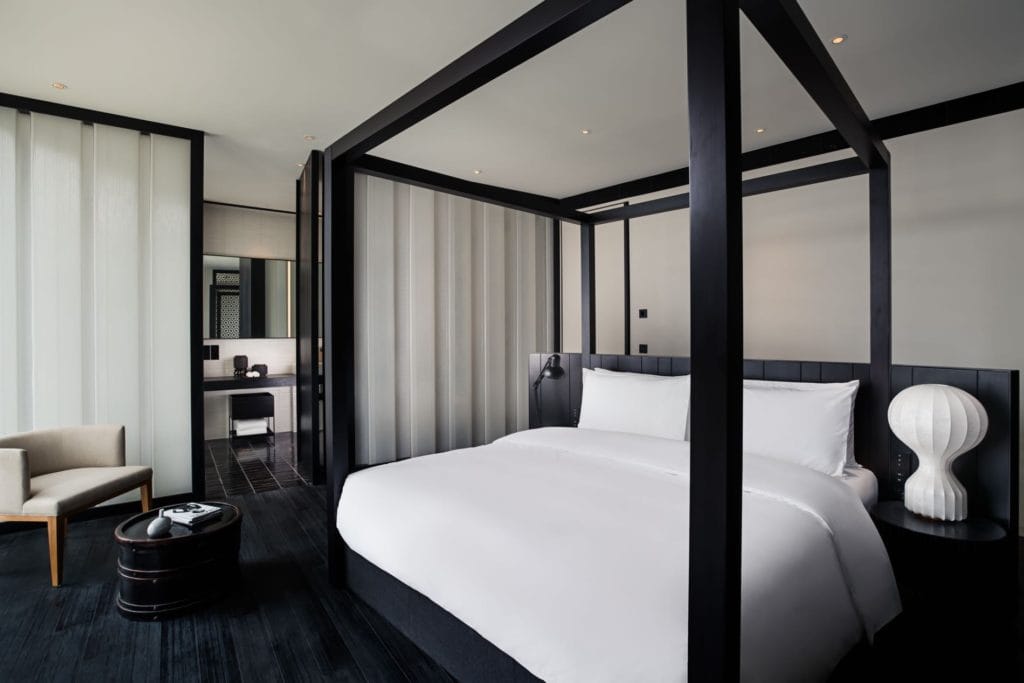 Occupying the upper eight floors of a 48-story building, the Bulgari Shanghai will offer panoramic views of Shanghai's dramatic skyline from each of its 82 rooms and suites. The hotel will include a whopping eight restaurants and bars including a three Michelin-starred chef Justin Tan running a Chinese fine dining restaurant, a Bulgari Spa, and a fitness center. Opened March 2018.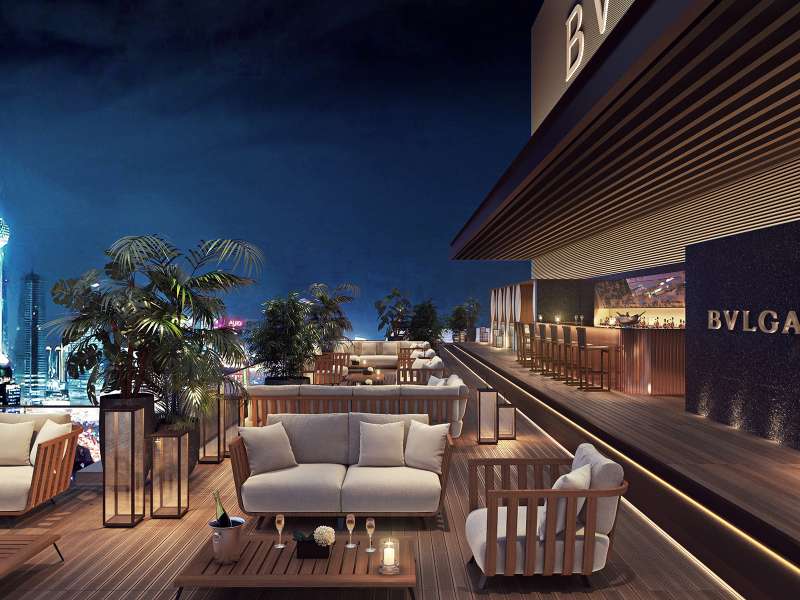 Check Opening Offers, Virtuoso Amenities, Rates and Book A Room: View Now
Amanyangyun. The most exciting, unique and historic of these Shanghai openings is undoubtedly the new Aman property located just 17 miles outside of Shanghai. Amanyangyun, Aman's 4th destination in China, has been receiving incredible reviews, in the month since its opening on January 15. Painstakingly developed over a fifteen-year period, an endangered village of 50 400-year old Ming and Qing dynasty houses and 1,000-year-old camphor trees were preserved and transported more than 400 miles to Shanghai's Minhang District, then painstakingly dismantled and restored on the new site to create what the Aman is today: 13 Antique Villas along with 24 newly constructed Ming Courtyard Suites transported. Opened January 2018.
Check Opening Offers, Virtuoso Amenities, Rates and Book A Room: View Now
The Murray, Hong Kong. Opening this month, the Murray is one of the most anticipated openings in Asia this year. The 25-floor hotel is housed in a colonial-era heritage building in the heart of Hong Kong's central business district of Hong Kong. Each of the 336 rooms features all-marble baths and harbor views and herringbone wood floors.  The hotel will have a rooftop with panoramic views of Hong Kong and several restaurants and bars. Opened February 2018.
Check Opening Offers, Virtuoso Amenities, Rates and Book A Room: View Now
VIETNAM
Anantara Quy Nhon Villas, Vietnam. Created as both a luxurious beach and mountain hideaway in Southern Vietnam outside the historic city of Quy Nhon (between Ho Chi Minh City and Hoi An), this new Anantara property will consist of 25 private pool villas for guests to relax in between local excursions and activities. Opening November 2018.
BALI
Capella Ubud.  I am downright in love with Capella's first branded Bali property, a small luxury camp of 22 tents in a lush rainforest. Each of the extravagant tents has private plunge pools and decks near the Wos River with en-suite, open-air bathrooms. The camp also includes a spa with 3 tented treatment rooms, 2 restaurants (plus private dining on a rice paddy – that's interesting!), an Officers Tent for afternoon tea and evening cocktails and an Armory. Capella Personal Assistants for guests will arrange visits to the nearby Monkey Forest Sanctuary and other local excursions. Designed by the same architect, Bill Bensley, who designed the Four Seasons Chiang Mai and Golden Triangle Tented Camp among others. An instant addition to my growing bucket list. Opened May 2018.
BHUTAN
Six Senses, Bhutan. With 82 rooms in total, guests are encouraged to stay a few nights in each of the five individual satellite lodges within this upcoming unique Six Senses Resort across Bhutan rather than settle in just one place. Designed with a sensitivity to the Buddhist culture and remote surroundings, each of the lodges is located within remote, diverse landscapes. Guests can observe traditional farm life, wander through rice fields, and explore ancient ruins. Opened August 2018.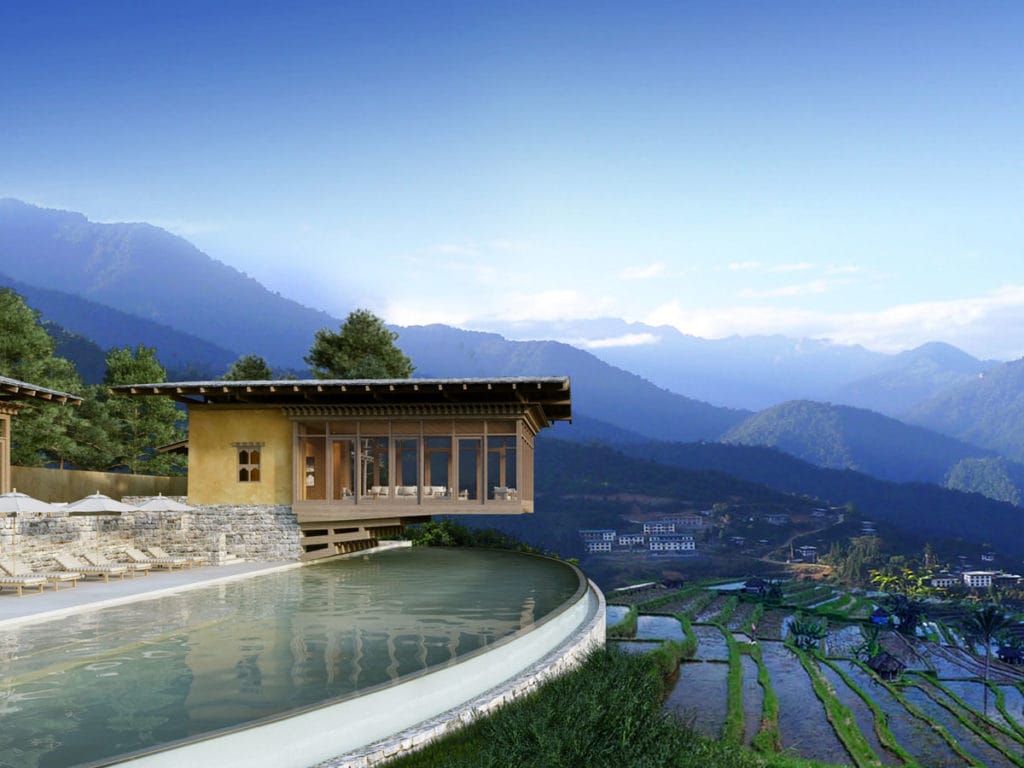 Check Opening Offers, Virtuoso Amenities, Rates and Book A Room: View Now
FIJI
Six Senses Fiji. The new Six Senses Fiji will be one of nine Six Senses properties opening this year, this one with its own private beach on Malolo Island. The resort, with 26 villas, each with own plunge pool, and 60 residential villas, will be 100 percent solar-powered and the first micro-grid in the world to use Tesla batteries. Any wood used in the construction of the resort will be offset with a nearby reforestation project.  An integrated Wellness program will include yoga, meditation and spa treatments for guests. Opened April 2018.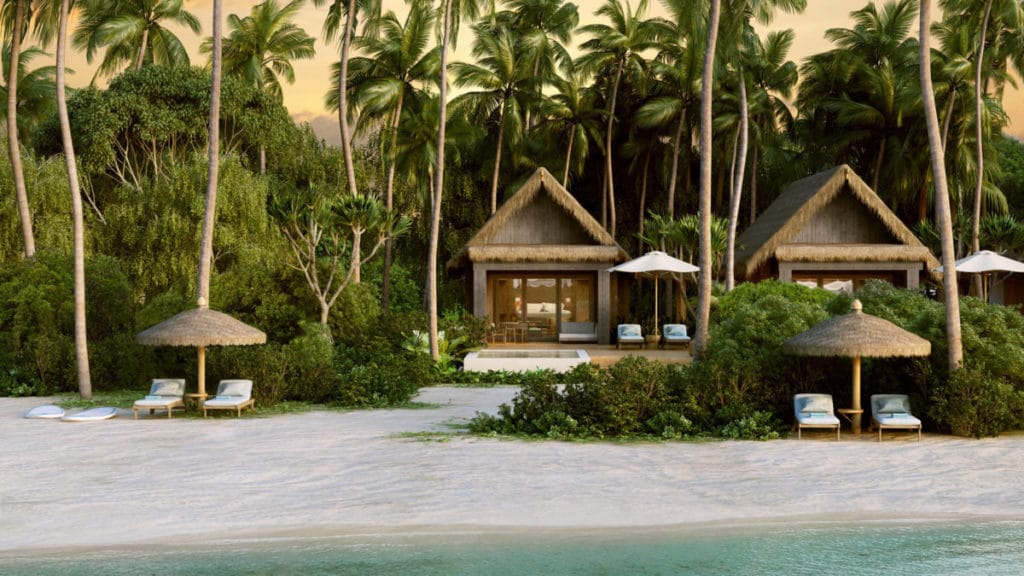 MALDIVES
Baglioni Maldives. Over 7 new resorts are opening up in the Maldives in 2018 but the Baglioni, their first property outside Europe, is my favorite.  Located on Maagu Island, a 40-minute seaplane ride away from the Maldives capital of Malé, the Baglioni will have a family-friendly (kids-club included) luxury island resort with 96 garden, beach and over-water villas. In addition to sunset fishing expeditions on traditional wooden "Dhoni" boats and a yoga pavilion, guests can expect world class diving at the resort with its own PADI five-star dive center. The resort will also have four restaurants (of course one is Italian!). Opening Delayed To April 2019.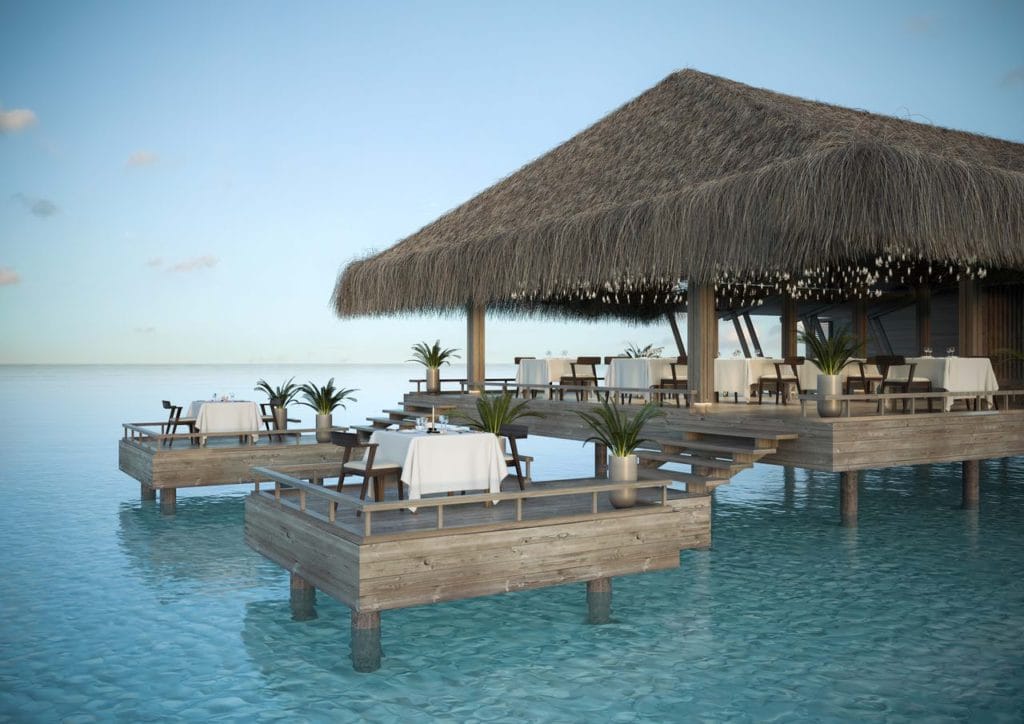 MEXICO
Cabo San Lucas. Holy Moly, four big brands are opening properties in Cabo this year, not to mention a few others. There must be something in the water.  Luckily, the Los Cabos International Airport has been anticipating the hotel boom as it is already finishing a $48MM multi-year refurbishment and expansion. It will be adding five new gates and a VIP lounge by the end of the year.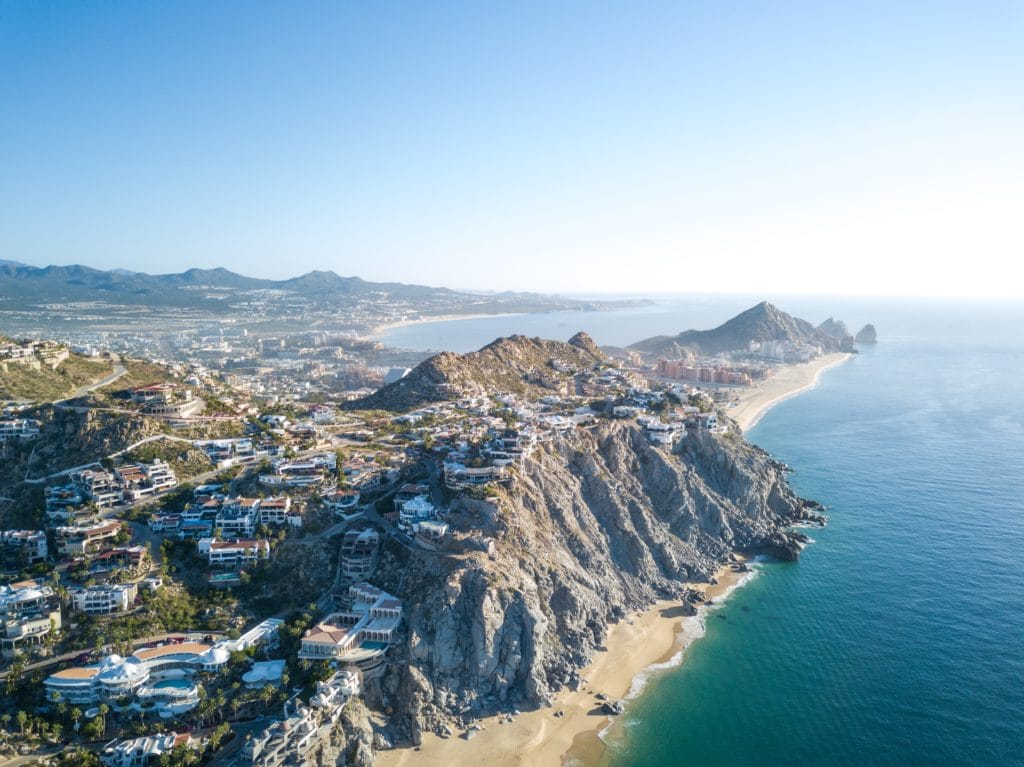 Montage Los Cabos. Los Cabos has some of the most stunning luxury resorts anywhere (Las Ventanas, Esperanza, and Chileno Bay for example) but it will be hard to compete with the location of the new Montage Los Cabos when it opens this May. This is Montage Resorts' first hotel outside the U.S.  Perched on 39 acres of white-sand beach (and one of the few swimmable beaches in the area!) overlooking Santa Maria Bay, I stayed at this site when it was the Twin Dolphin Hotel 18 years ago and it was beyond stunning. The Montage will have three swimming pools, a 12,000-square-foot spa, 18-hole golf course, tennis courts (not easy to find in Los Cabos), and a children's program. Opened May 2018.
Check Opening Offers, Virtuoso Amenities, Rates and Book A Room: View Now
Nobu Los Cabos. The young Nobu Hotel brand has nine hotels in its portfolio already and will be almost doubling its portfolio in 2018 with five more properties in Marbella, Los Cabos, Barcelona, Chicago, and Riyadh. In Cabo, Nobu is opening a 200-room property. Similar to their other properties, Nobu Los Cabos will have a Japanese-inspired design with a focus on its Nobu restaurant. Opening Delayed To Early 2019.
Zadún, a Ritz-Carlton Reserve, Los Cabos. The fourth addition to the high-end Reserve portfolio (and the 2nd one in North America) of the Ritz-Carlton will come to Los Cabos, Mexico with the introduction of Zadun. Located in the Puerto Los Cabos development, the resort will feature 115 suites and villas with private butlers (many with their own private plunge pools), one of the largest spas in Cabo, two golf courses and a desert botanical park.  Opening Delayed From Summer 2018 to Spring 2019.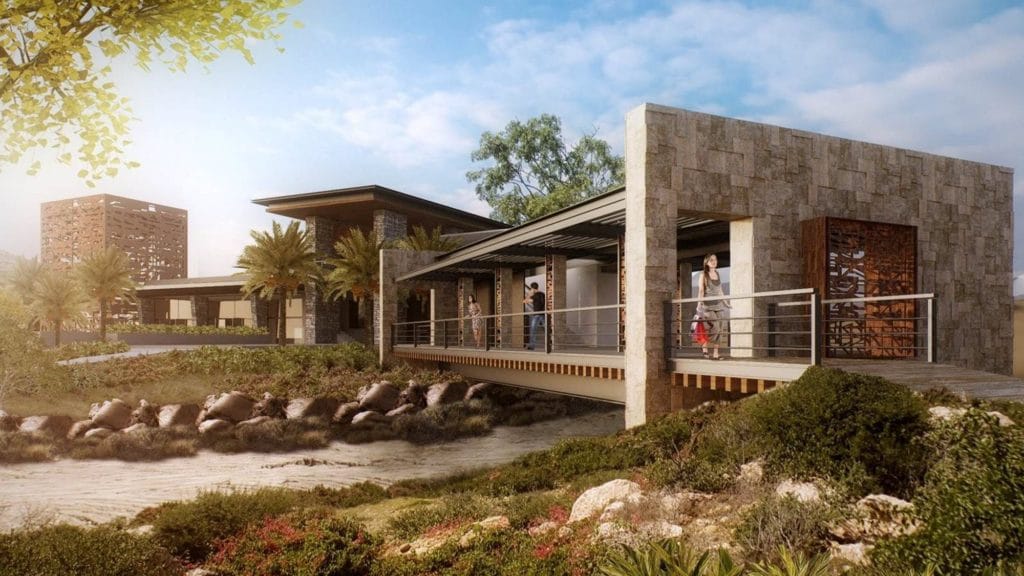 Four Seasons Los Cabos at Costa Palmas. The Four Seasons Resorts will open its 3rd Mexico property in Costa Palmas with a 145-room resort with multiple pools, five restaurants, spa, a private marina, a two-mile beach, and Robert Trent Jones II golf course. Opening Delayed Late 2018 to Mid 2019.
In addition to these hotels, the Hard Rock, Le Blanc and Garza Blanca Resort (a Preferred Hotel) are also expected to open in 2018.
CARIBBEAN/CENTRAL AMERICA
Blackadore Caye, Belize. Scheduled to open sometime later this year is eco-hideaway Blackadore Caye, an unpopulated 104-acre island, behind the world's second-largest barrier reef, West of Ambergris Caye. Two things that are exciting about this ambitious eco-resort: 1) it is owned by none other than actor and environmentalist, Leonardo DiCaprio (who bought the island for $1.75 million 10 years ago) and 2) it is designed to be completely transformative in terms of 'green hospitality'. Think solar-powered, plastic-and-pesticide-free and net-zero-water. Information on the exclusive 36-bungalow/36 residence resort is still very hazy and there are no new images in the last year but we do know it is being designed by Jean-Michel Gathy (of Aman Venice, Amanyara, Nizuc, and the Setai), that there will also be an ecological research station and observatory, and that half the island will be a protected wildlife reserve. Sometime in 2019. Maybe.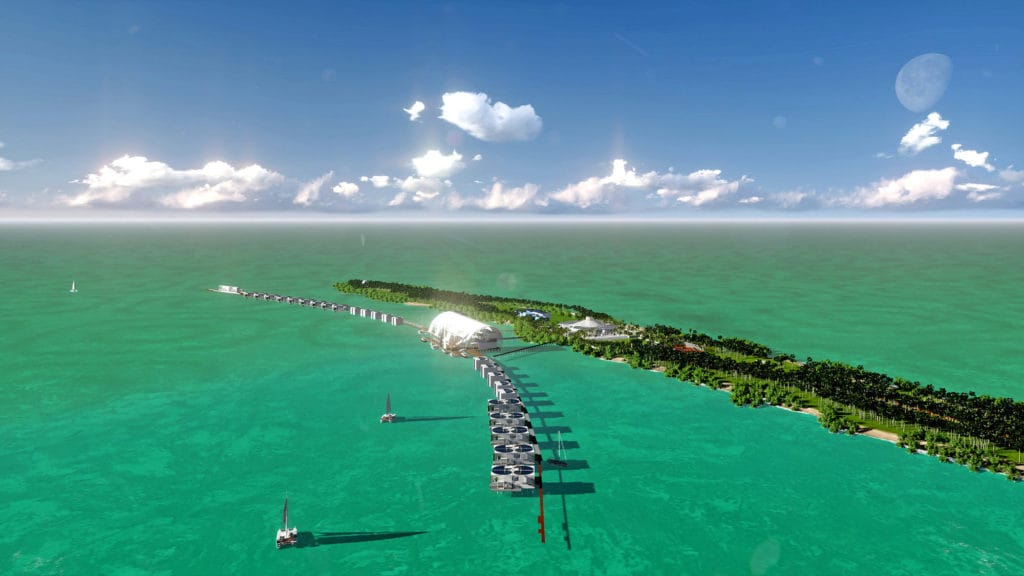 Serafina Beach Hotel, Puerto Rico. Delayed due to the devastation by Hurricane Maria, the 96-room ocean-front Serafina Beach Hotel is set to make its debut this Spring in the trendy Condado district, just five minutes from Old San Juan. This is the first hotel from the from the creators of the New York-based restaurant group Serafina (anyone in NYC who loves pasta knows them!) so we expect this hotel to attract a lot of buzz and a hip scene. Which is much needed for Puerto Rico. Please go and visit! Digging the beachy/contemporary décor of this hotel!  Opened March 2018.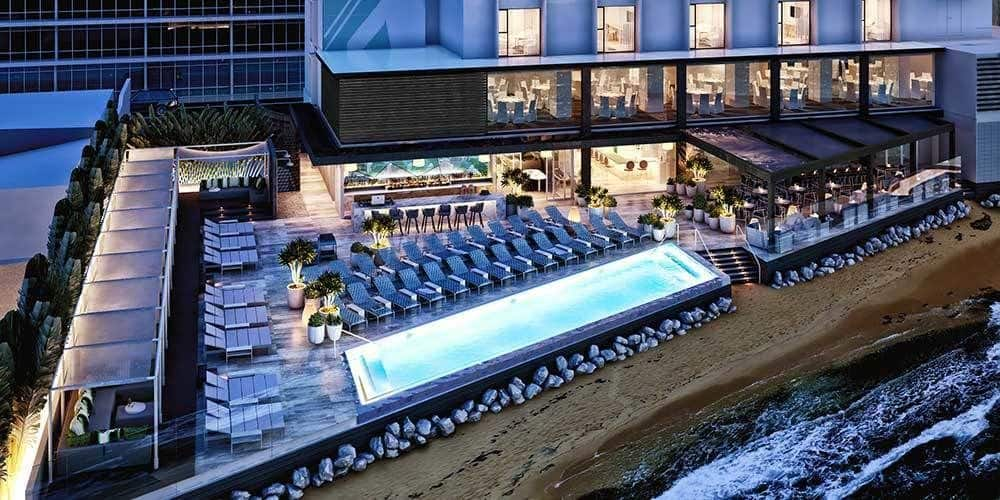 Silversands Grenada.  The first five-star resort in Grenada, the Silversands will be a modern resort located on the southwestern coast's Grand Anse Beach. With 44 suites and nine residential villas, 3 restaurants (including a rum and cigar lounge) and the longest infinity pool in the Caribbean, it will be the first major luxury hotel to open along the Grand Anse Beach in more than twenty years, so it's a big deal. Opened December 2018.
EUROPE
France
Hôtel Lutetia, Paris.  Originally built as a luxury sister property to Paris's oldest department store, Le Bon Marché in 1910, the legendary Hôtel Lutetia has been shuttered since 2014, and has been undergoing a massive 4-year renovation ever since. This opening is on pretty much everyone's 2018 list as this is the latest Grand Dame in Paris to get a major makeover since the Hôtel de Crillon and Ritz Paris. Now part of The Set group, the 184-room/47 suite hotel will have a new contemporary design.  The on-site restaurant, Lutetia Brasserie, will open under 3-Michelin star chef Gerald Passedat. Opened September 2018.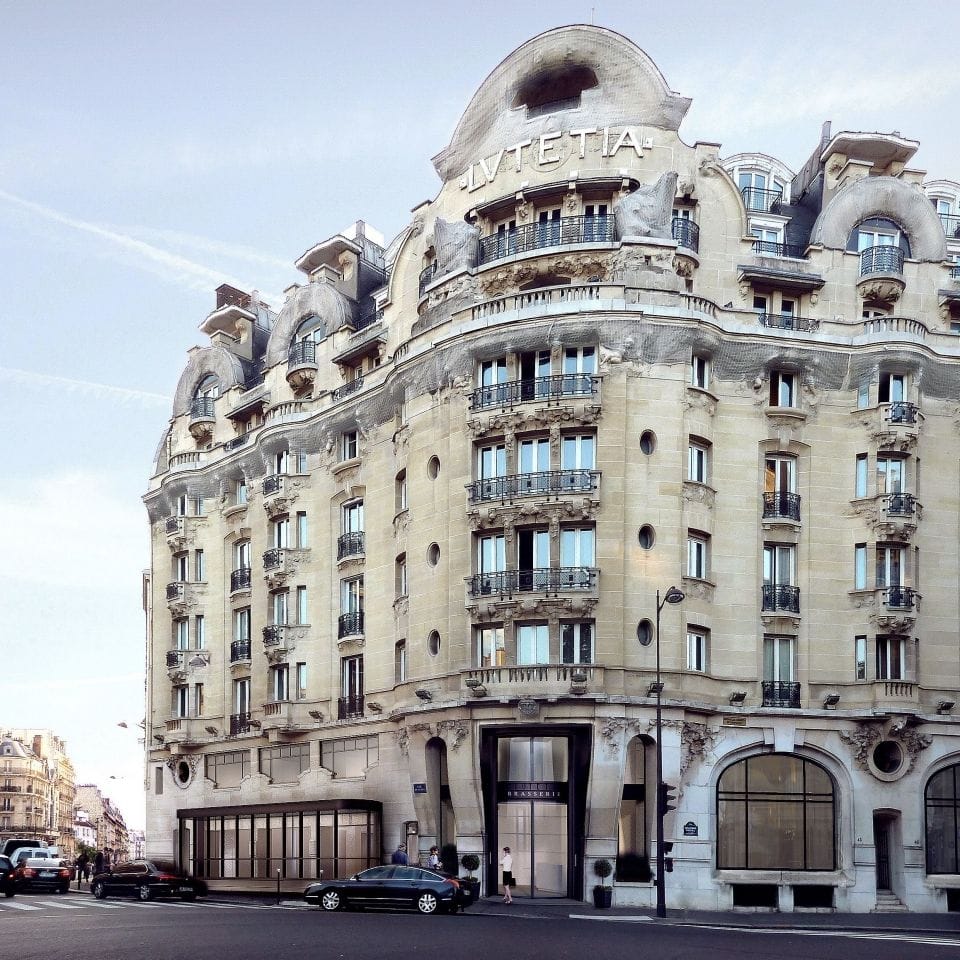 Check Opening Offers, Virtuoso Amenities, Rates and Book A Room: View Now
Cheval Blanc, Samaritaine Paris. While everyone is anxiously awaiting the opening of the Lutetia, it is the Cheval Blanc opening that I am most excited about in Paris.  Located in the old La Samaritaine on the banks of the Seine (one of Paris' first department stores), the new luxury hotel arm of Louis Vuitton Moët Hennessy will open the boutique hotel by the end of the year. The 72 room/suite Cheval Blanc will have a distinct Art Deco design by Peter Marino, the designer of many of the Louis Vuitton stores. There will be a Givenchy Spa, restaurant, and brasserie. Following the footsteps of the Cheval Blanc hotels in Maldives and Chamonix, this flagship property should be a guaranteed hit, especially with the fashion set. Opening Delayed to Early 2019.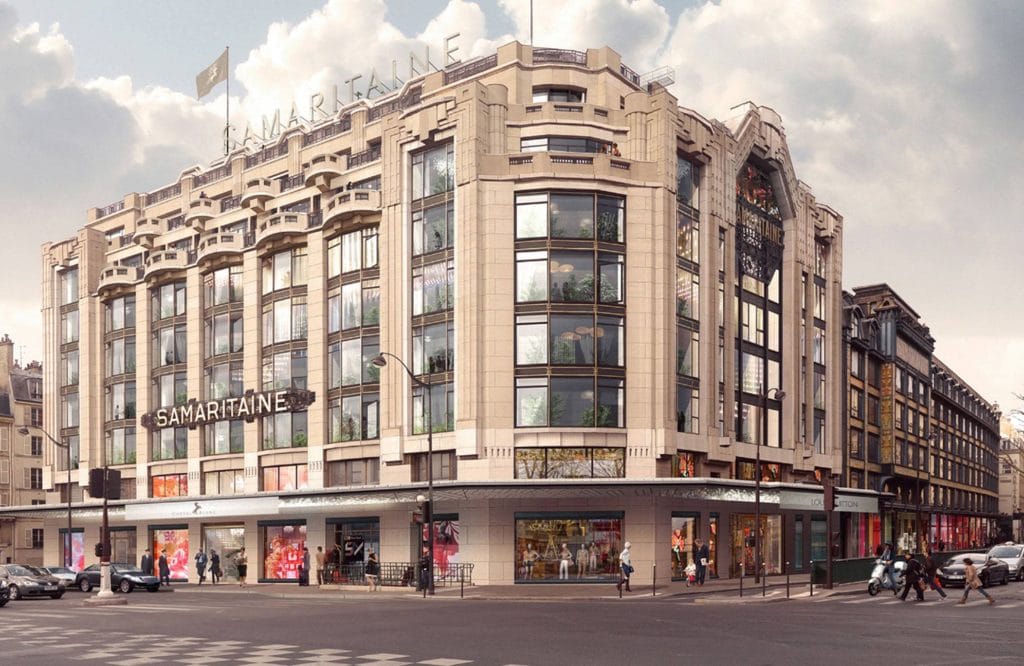 Scotland
The Fife Arms, Braemar. A Swiss couple with an art empire has invested millions of dollars to restore a historic landmark hotel in the scenic town of Braemar in the Highlands and make it something special.  The Fife Arms, once a 19th-century hunting lodge of the Duke of Fife, is being brought back to life as a 46-room luxury hotel this Summer with a spa, traditional pub, 40-seat cinema and the couple's contemporary art collection adorning many of its walls. Designed by Russell Sage (The Zetter Townhouse, The Goring and Savoy Grill), it should be a beautiful restoration. Opened December 2018.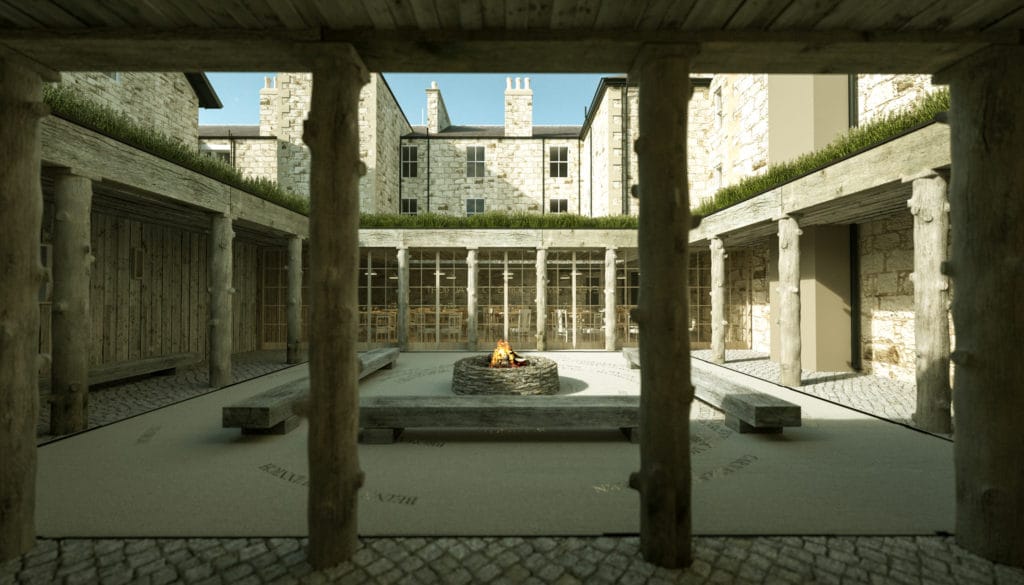 England
Kettner's Townhouse, London. The newest venture from the Soho House Team and the 2nd stand-alone property in London after Dean Street Townhouse in 2009, Kettner's Townhouse is a 33-bedroom Georgian townhouse, champagne bar and French restaurant (one of the oldest in Soho, established in 1867 and operating for 151 years!). The restaurant has a new makeover and the 20's boudoir-style rooms have the right combination of style, comfort, and space. Our favorite: the 'Big' rooms featuring super King-sized beds overlooking Greek and Romilly Street with antique bathtubs and walk-in rainforest showers. Opened January 2018.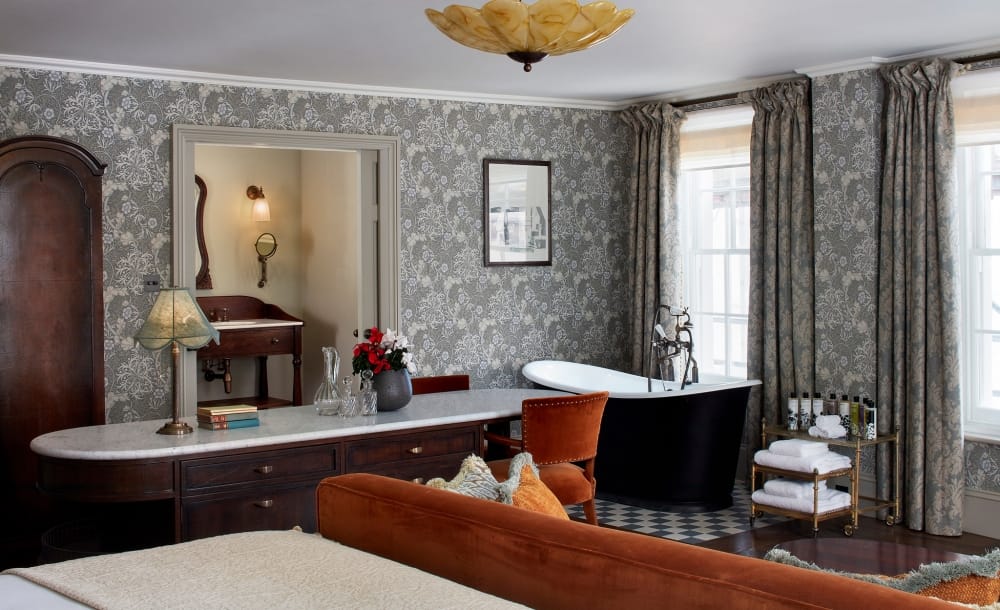 Also coming out of the Soho House team in London, look out for the opening of the White City House Members Club and Hotel in the old BBC Headquarters in West London – a city within a city already called the 'new Shoreditch'.  Opened April 2018.
Belmond Cadogan, London. The historic hotel, operating since 1887 on Sloane Street in Knightsbridge, the Cadogan Hotel has been undergoing a major renovation since 2014 under the Belmond brand. All rooms and suites at this luxury boutique property as well as public spaces have been redone and reconceptualized (the number of rooms being reduced from 65 to 54) to bring back the hotel's glamour with some new contemporary touches.  Reopening February 2019.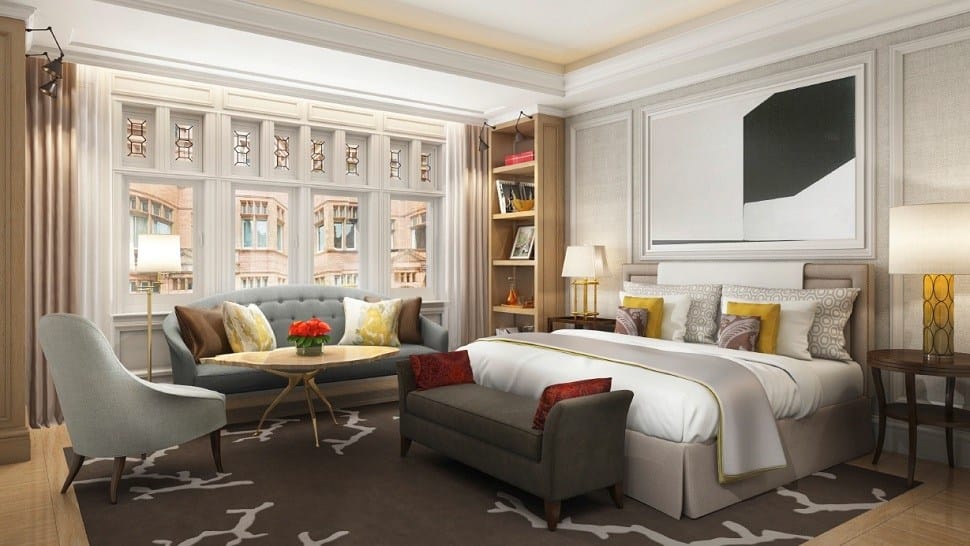 Check Opening Offers, Virtuoso Amenities, Rates and Book A Room: View Now 
Vintry and Mercer, London. The 92-room contemporary independent hotel (SLH) is in London's ancient Vintry Ward (the hotel name is inspired by Vintry and Mercer Guilds – trading guilds in wine and fabrics) by the team behind The Ampersand Hotel.  Three onsite dining spots will include a speakeasy cocktail bar, a restaurant serving Mediterranean small plates and a rooftop terrace restaurant with charcoal oven and views of the city. Opened Spring 2018.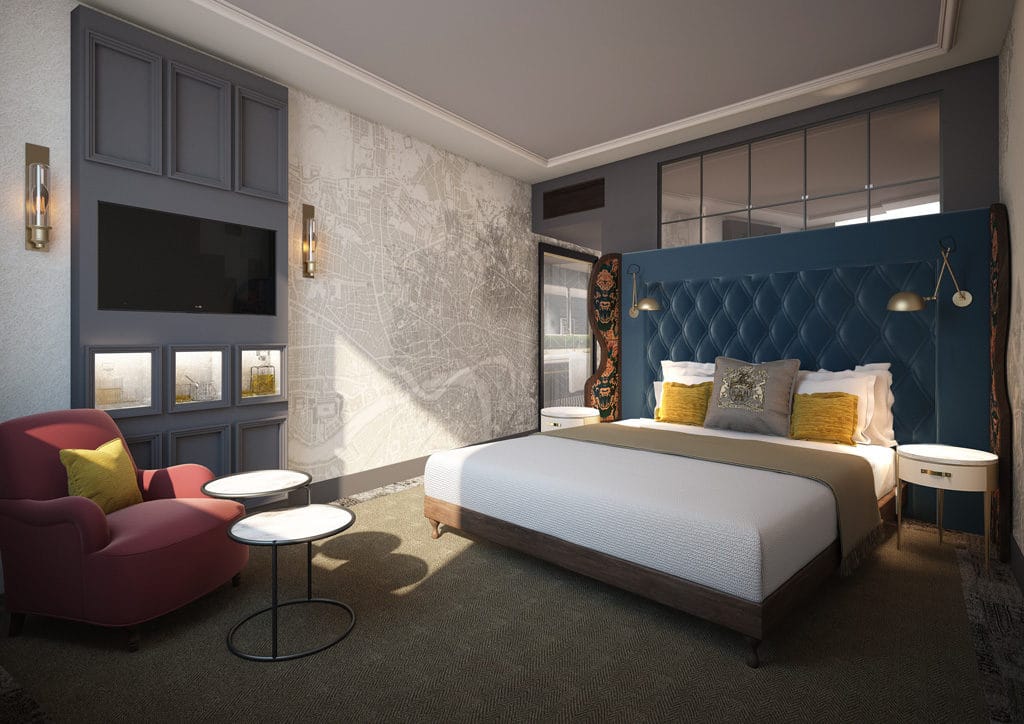 L'Oscar, London. Housed in a former Baptist Church in the Holborn section of London, L'Oscar is being touted as the sexiest new hotel in London before it even opens. Designer Jacques Garcia, who created the très sexy interiors of La Reserve and Hôtel Costes in Paris (as well as La Mamounia in Marrakech and New York's Nomad Hotel) is doing his dramatic thing here: think 39 lavish guest rooms in deep purples, rich reds and golds in silks, velvets and damask fabrics, hallways embossed in purple leather, and custom perfumed lotions. The hotel's restaurant, Baptist Grill, will be in an octagonal former chapel. The hotel's preview website is like an Eyes Wide Shut advertisement. Opened Spring 2018.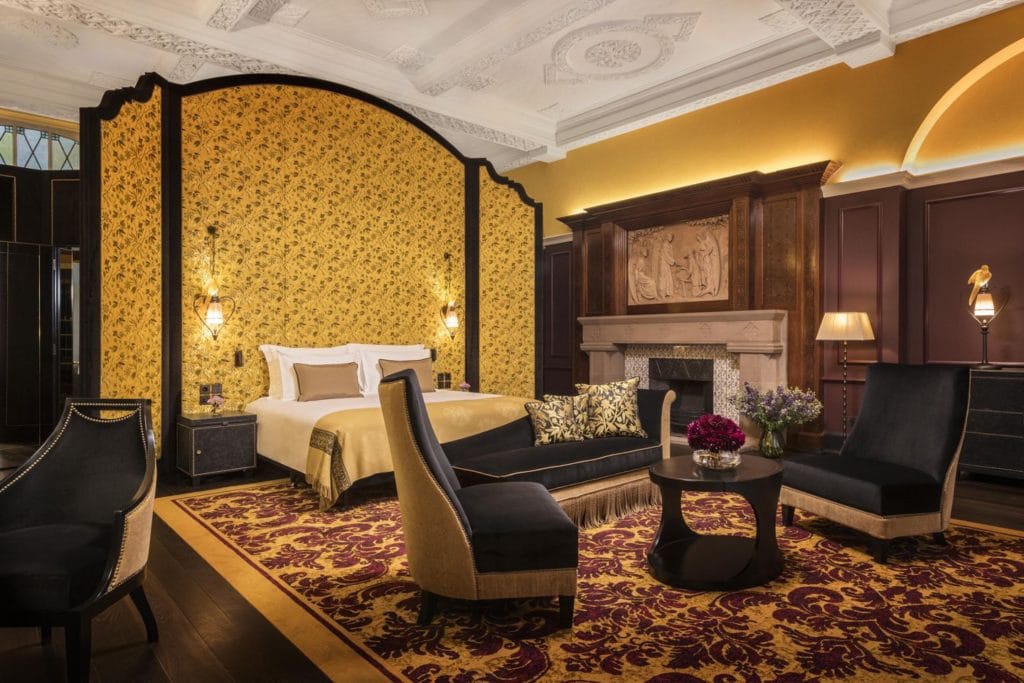 The Langley, Buckinghamshire. I am a sucker for anything British so this goes on my list.  The former country estate and hunting lodge of the third Duke of Marlborough, The Langley will be transformed into a 41-room luxury hotel and 2,500 square foot wellness spa on 500 acres in the Buckinghamshire countryside – all just a 40-minute drive from London.  Guests can also partake in the cognac and cigar bar. Very proper, very lovely and part of Starwood's Luxury Collection. Opening Delayed From Summer 2018 to May 2019.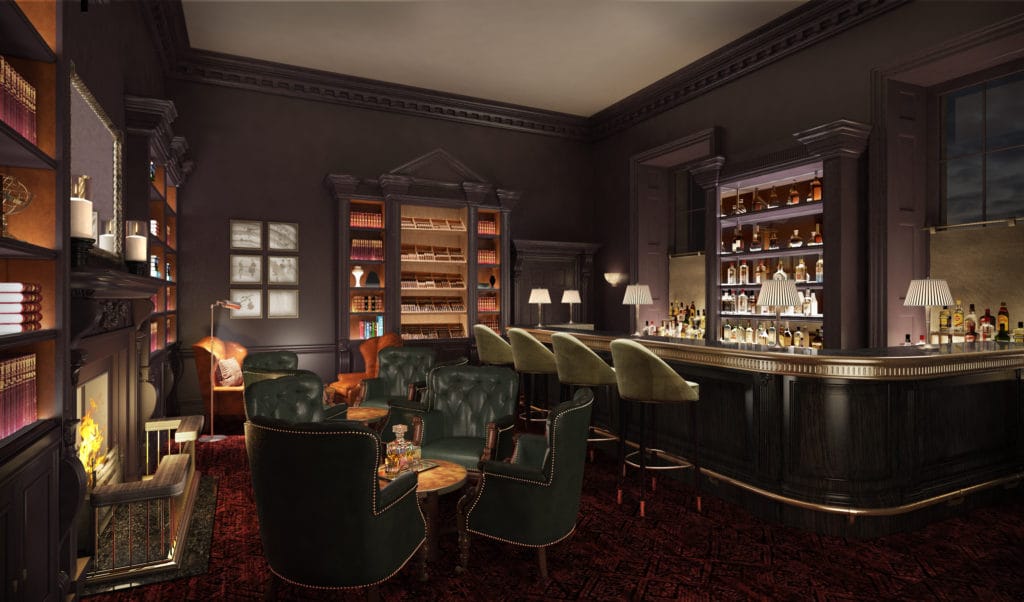 Greece
Katikies Mykonos. Following the success of hotel on Santorini, Katikies will be opening a second hotel on the island of Mykonos. On Agios Ioannis beach, the hotel is built on the side of a sloping hillside with open sea views. Whitewashed rooms with private verandas and hot tubs. Swimming pool, boutique, and spa. LHW status already. It is also the only hotel in Mykonos to offer 24/7 concierge service from anywhere on the island though hotel-provided mobile phones.  Opened June 1, 2018.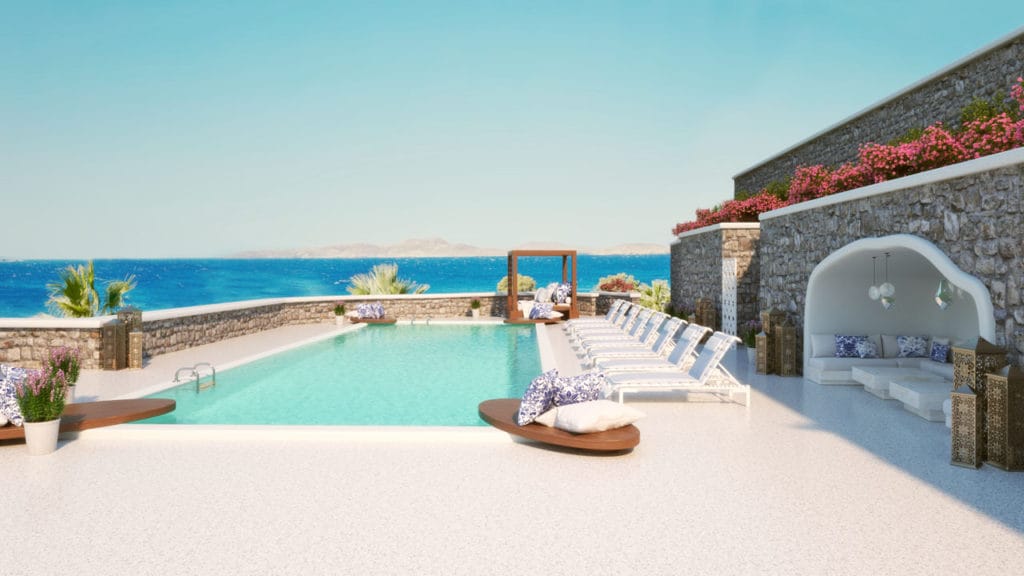 Four Seasons Astir Palace Hotel Athens. Four Seasons' much-anticipated opening of its first hotel in Greece is expected for mid-summer. Taking over the famed Astir Palace located on a 75-acre peninsula, 16 miles south of Athens on the Riviera, Four Seasons has invested over $100MM in the renovation and restoration of the hotel. The new 303-room hotel will have a spa, three pools, eight restaurants, lounges and bars, a beachfront promenade with two beaches and an upgraded marina, sure to make this resort an instant hit for travelers looking to rest on the mainland before or after island hopping.  Opening Delayed From June 2018 To March 2019.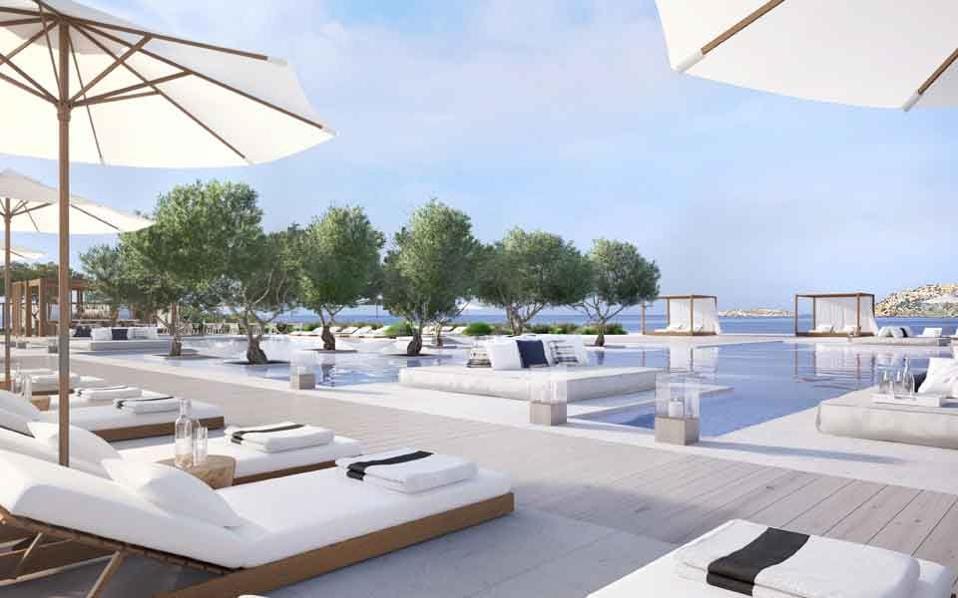 Italy
Hotel Savoy, Florence. This amazing Rocco Forte property on Piazza Della Repubblica is closed for a 6-month renovation ending in April that will cover enhancements to the entrance and lobby, reduction of guestrooms from 102 to 80 to provide more spacious accommodations and a redesign of guest rooms using local craftsmen and artisans. Included in the redesign is a new Duomo Presidential Suite with its own wing and a 2-story suite on the 5th floor with panoramic views of Florence. I am a big fan of all the family-friendly luxury Rocco Forte properties – I stayed at this one three years ago with my daughters, enjoying a wonderful experience thanks to the warm, personal service from its staff, spacious and beautifully-designed rooms overlooking the piazza and central location. I would go back in a nano-second.  Reopened April 13, 2018.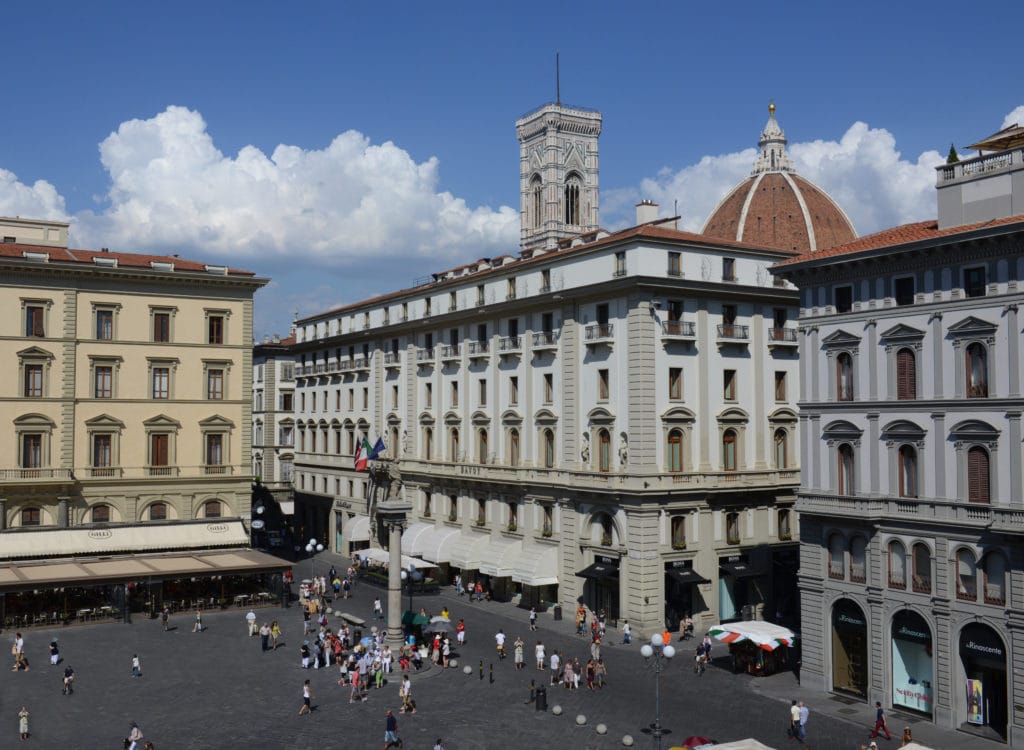 Check Opening Offers, Virtuoso Amenities, Rates and Book A Room: View Now
Hotel De La Ville, Rome.  Rocco Forte has announced its plans to double its portfolio of 10 over the next few years in the Middle East, Europe and Asia. Complementing its Hotel de Russie property in Rome will be Hotel de la Ville, an older hotel that is being completely renovated on top of the Spanish Steps. Opening May 2019.
La Certosella, Capri.  Very hush hush! You won't hear much about this opening probably until it actually opens.  The boutique property across from La Scalinatella near the center of town has been closed for renovations for some time and we heard it is expected to open sometime this summer. Sometime in 2019.
Hotel Vilòn, Rome. Located next to the J.K. Place Roma, overlooking Palazzo Borghese, this chic and elegant boutique 18-room/suite hotel housed in a former mansion literally just opened (it is an SLH property). Onsite is cozy but modern Italian bistro restaurant and alfresco courtyard for tea or cocktails.  Ask for a room with a view of the Borghese private gardens. Opened March 2018.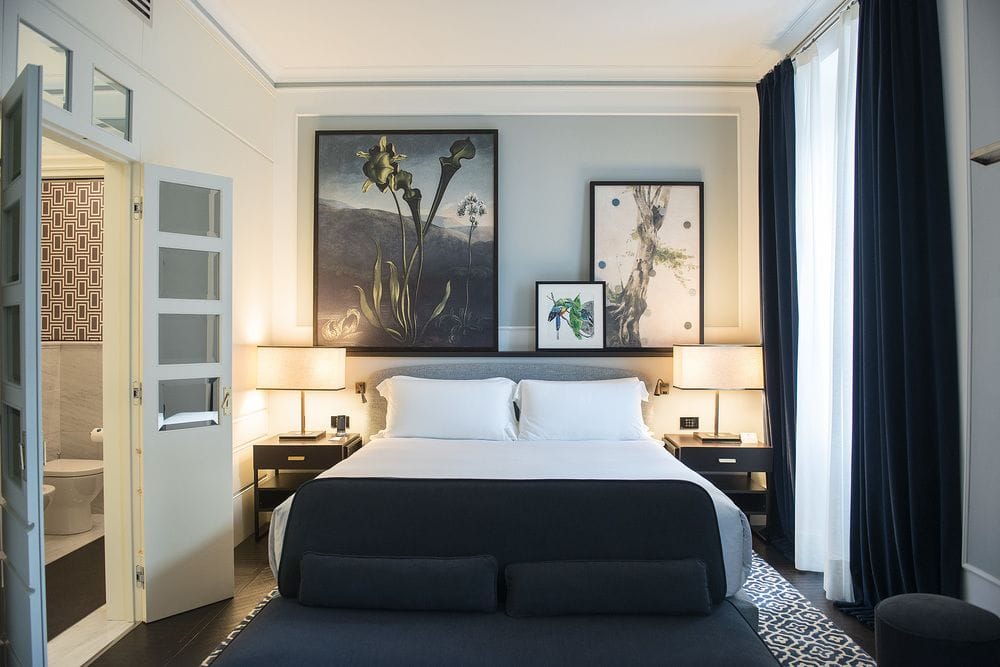 Poland
WarsawRaffles Europejski. One destination I've longed to visit is Warsaw Poland. Now I'm bumping it up on my list as the new Raffles Europjski unveils soon in a major landmark building right next to the Presidential Palace in the historic district of Warsaw. The Raffles Europejski Warsaw, originally opened in 1857 was one of the grand European hotels of its heydey until it was destroyed in WWII. Now, the Europejski has been completely restored. The 106-room hotel will be truly something special, showcasing its Polish heritage – from contemporary artists to the chefs in its restaurant and will even have a recreation of the famous Lourse Warszawa Patisserie. There will be a cigar lounge, spa and indoor pool among other features. Opened June 2018.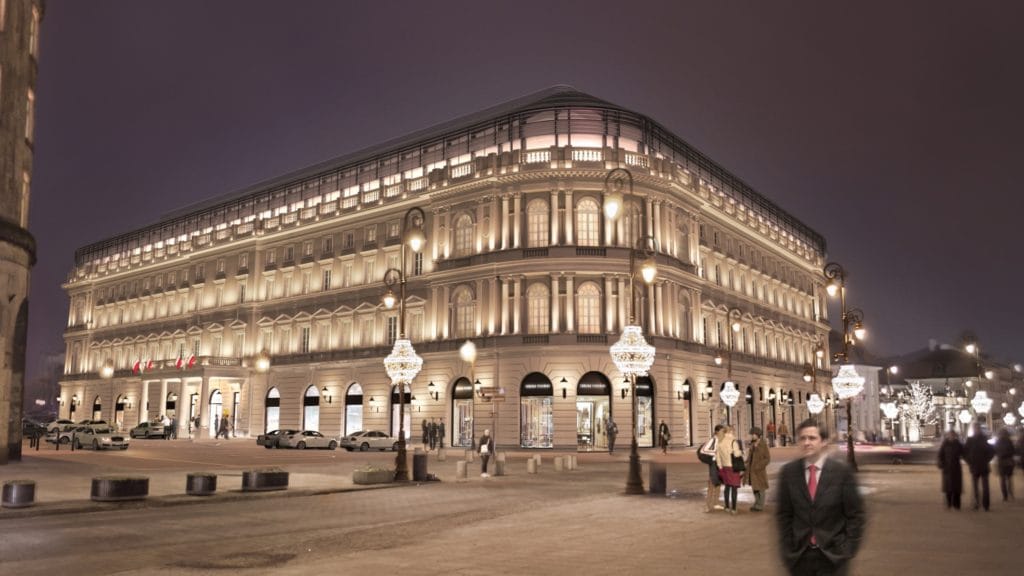 Check Opening Offers, Virtuoso Amenities, Rates and Book A Room: View Now
Spain
Nobu Hotel Marbella. The Nobu Marbella will be the first Nobu to open in Spain in 2018 followed by Nobu Barcelona (a 250-room refurbishment of the Gran Hotel Torre Catalunya, the Barcelona Nobu will be designed by architect David Rockwell). This adults-only hotel, located on the Golden Mile that links Marbella's old town to Puerto Banus, will have an exclusive beach, Six Senses spa and 49 guest rooms and suites. Guests, of course, will have priority access to the main feature of every Nobu Hotel: the Nobu restaurant. There will be other unique restaurants on this property including an Italian trattoria, a contemporary tapas restaurant, classic Argentine asado and a chic rustic outpost of Ibiza's famous Chiringuito. Come with an appetite. Opened March 2018.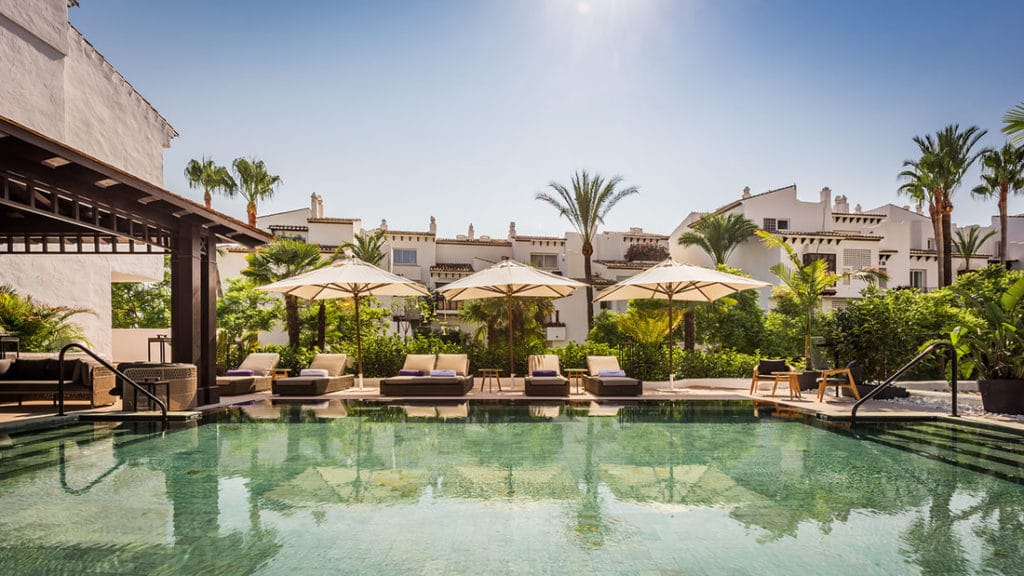 Mama Palma Mallorca. Known for their stylish cafes and restaurants in Ibiza and Spain, the Cappuccino Group will be making its first step into the hotel business with the opening of the 36-room/28-suite boutique hotel Mama Palma. Housed in a 1930's Art Deco building on Plaza Cort in front of Palmas Town Hall, the hotel will feature a small cinema, spa/wellness center, large terrace garden with wine bar and a Japanese restaurant.  But the key focus of the hotel will be the interiors by famed interior designer Jacques Grange, who will be retaining the sexy 1930's era feel of the hotel's architecture. Opened March 2018.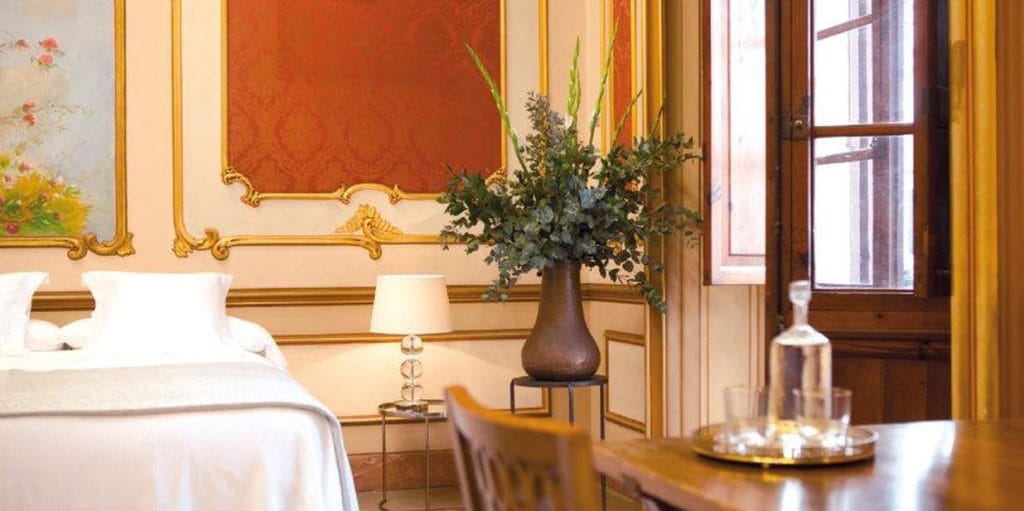 Edition Barcelona. With seven openings scheduled in 2018 in cities around the world like Bangkok and Abu Dhabi, Edition Hotel's first Spanish opening is the one I am most eager to see (Update: ok I saw it, feels like an Edition Hotel), even if for the younger set. Located next to the Barcelona Cathedral and Santa Caterina Market yet just steps away from the beaches, the 100-room hotel will feature a bit of everything: a restaurant, lobby bar and sky bar, swimming pool, state-of-the-art fitness center, and nightclub.  Opened Summer 2018.
Seven Pines Resort, Ibiza. The newest buzz on Ibiza since the opening of Nobu in 2017, but appealing to a different clientele. A cliff-top resort on the West coast of Ibiza overlooking the sea, Seven Pines Resort offers guests privacy, luxury and beautiful surroundings with whitewashed Ibicenco-style accommodations. Opened June 2018.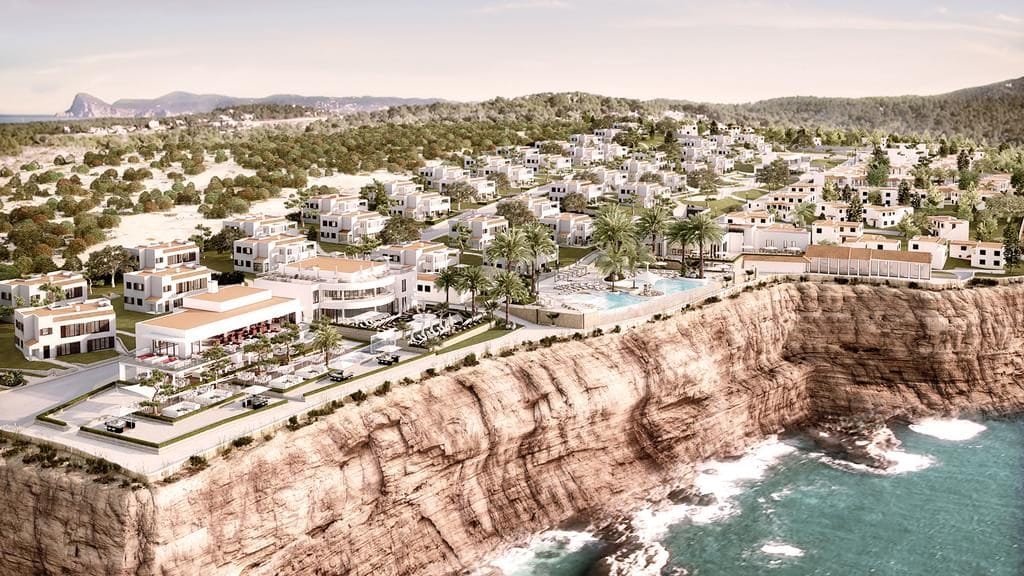 ICELAND
The Retreat at Blue Lagoon, Iceland. I may be the only person who has not been to Iceland yet or who does not have Iceland on my short future itinerary.  Even for those like me who haven't yet been enticed, that will all change with the upcoming opening of the first on-site luxury hotel on the Blue Lagoon, one of Iceland's biggest tourist attractions. The Retreat will offer its guests an exclusive and private spa experience to the geothermally-heated, milky-blue mineral-rich waters. Built into an 800-year-old lava flow, all 62 rooms at The Retreat will feature floor-to-ceiling windows and offer sweeping views of the dramatic landscape. Opened Summer 2018.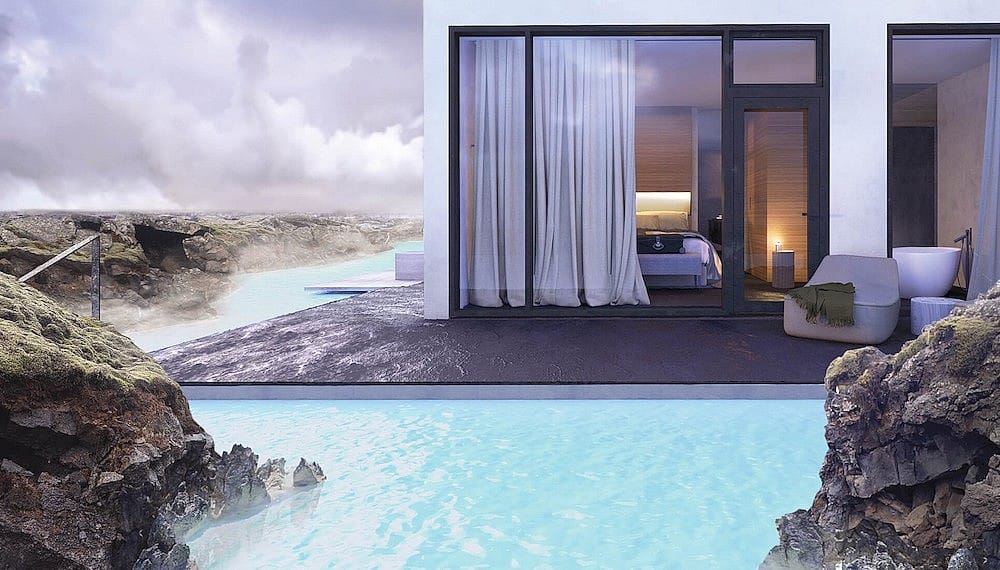 BOLIVIA
Altu Qala.  People are just starting to talk about Bolivia, one of the least visited destinations in South America. Altu Quala is the first stylish hotel opening this year in the colonial city of La Paz, enticing more people to take notice. In a painstakingly restored 1930s mansion, the boutique property will have 10 rooms (half of which are suites),  a rooftop bar, and a café off the lobby for hotel guests all in a mid-century meets neoclassic style. Opening delayed from March to Summer 2018.