Now in its 14th year, the annual New York Times Travel Show is the longest running travel event.  Over 250 speakers, 30,000 travelers and industry attendees and 500 exhibitors descended upon New York City two weeks ago to 'talk' travel and inspire travelers.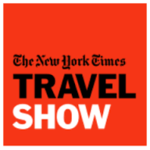 Having never been to the show, I decided to attend the first day of the 3-day show, which is a special day of workshops, conferences and exhibits for the travel trade before the event opens to the public. Plus, I badly needed a distraction from the non-stop nastiness coming out of the new administration over the past two weeks.
Trade day at the show is an opportunity for industry experts, travel writers and bloggers, and travel advisors to network, discuss and debate on the latest travel news and trends along with outlooks for the future.  Keep in mind that this was the day after the Mexican President canceled a meeting with Trump after renewed tensions erupted over Trump's tweets and threats but only hours before Trump announced his executive order on the travel ban.  The chaos in the airports from the order would come later that night along with it's continuing aftermath. The s–t didn't yet hit the fan, so to speak.
Given the events that have been taking place, it was more than ironic that the theme for this year's conference was 'Welcome to the World'. Nonetheless, here were my top ten take-aways from the conference.
Mexico. On everyones minds was what effect deteriorating Mexico-U.S. relations, as Trump promises to make good on his campaign promise to build a wall, will have on travel to and from Mexico. Yes, some jokes were cracked that we should be more concerned about increased prices on tequilas and Coronas here at home with a possible tax on Mexican imports but the worries about what this all may mean for travel are very real on both sides. In 2016, over 11 million tourists visited Mexico, of which 8MM tourists were from the U.S. Tourism accounts for over $13 billion dollars of revenue to Mexico – that's HUGE! The concern is that the current administration may tax tourists going to Mexico as a way to punish Mexico and pay for the wall.
The other concern is the negative perception the administration is casting on Mexico which may deter tourists from traveling abroad. Some tourists have already expressed their concern of how they will be treated while they are Mexico. We need to remember Mexico are our strong allies, not enemies. Me? I say all the more reason to get to Mexico now and show our neighborly support. From Tulum to Cabo, Riviera Nayarit to the colonial city of San Miguel de Allande, some of the most beautiful landscapes in the world are in Mexico. Read about some of our favorite resorts, boutique hotels and haciendas we have reviewed in Mexico here including Esencia, Nizuc, Viceroy, Grand Velas, Resort at Pedregal, Cuixmala and Imanta to get you inspired.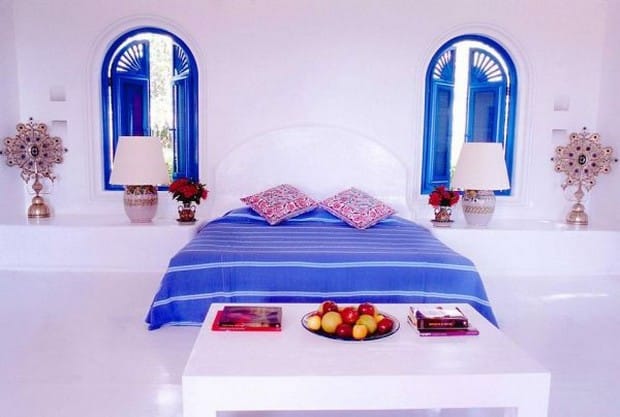 U.S. Travel. Likewise there are concerns about the negative image the United States is projecting around the world. It is likely that inbound tourism will sharply decline, as it already has since the temporary travel ban was implemented (and even after the halt to the temporary ban due to the unknown of what is next). Travelers abroad are already diverting their voyages to elsewhere, such as Canada or Europe. New research shows there has been a steep decline in flight demand and bookings to the U.S. and overall flight searches have declined in 94 out of 122 countries analyzed just since the inauguration. That was only 3 weeks ago! What can we do?  Think of the positive role you can demonstrate as Americans when traveling abroad as well as here to tourists coming from abroad.
River Cruising. Onto lighter subjects, river cruising is hotter than ever.  Get rid of any thoughts of river cruising being just for your grandparents – it is changing…booming, actually. In fact, river cruising is the fastest-growing travel segment and one of the hottest trends to hit the travel industry in years. Seeing the uprise of multi-generational travel and trend towards more authentic and unique travel experiences, companies like Adventures By Disney are targeting the family market and introducing river cruising to a new generation. Healthier cuisine. More modern ships with bigger cabins and connecting rooms. Shorter sailings. More active and more itineraries specific for families.
But that's not all, popular river cruise companies such as Cunard, Viking (the ship you saw on Downtown Abbey all the time), Crystal and Uniworld are not only expanding their fleets on the Danube, Mekong, Rhine and beyond but are also adapting their itineraries to be more flexible based on customer demands. Shorter schedules, new locales, better technologies, more fitness-based options (check out Backroads collaboration with AmaWaterways here offering biking and cruising) and so forth.
Once a skeptic, I am now a convert: I was among the first passengers to experience the new AmaWaterways ship on the Danube last summer with my daughter – you can read my review here.  One thing I love most about river cruises?  You get to see many new places without having to pack and unpack your bags more than once – that's a big deal.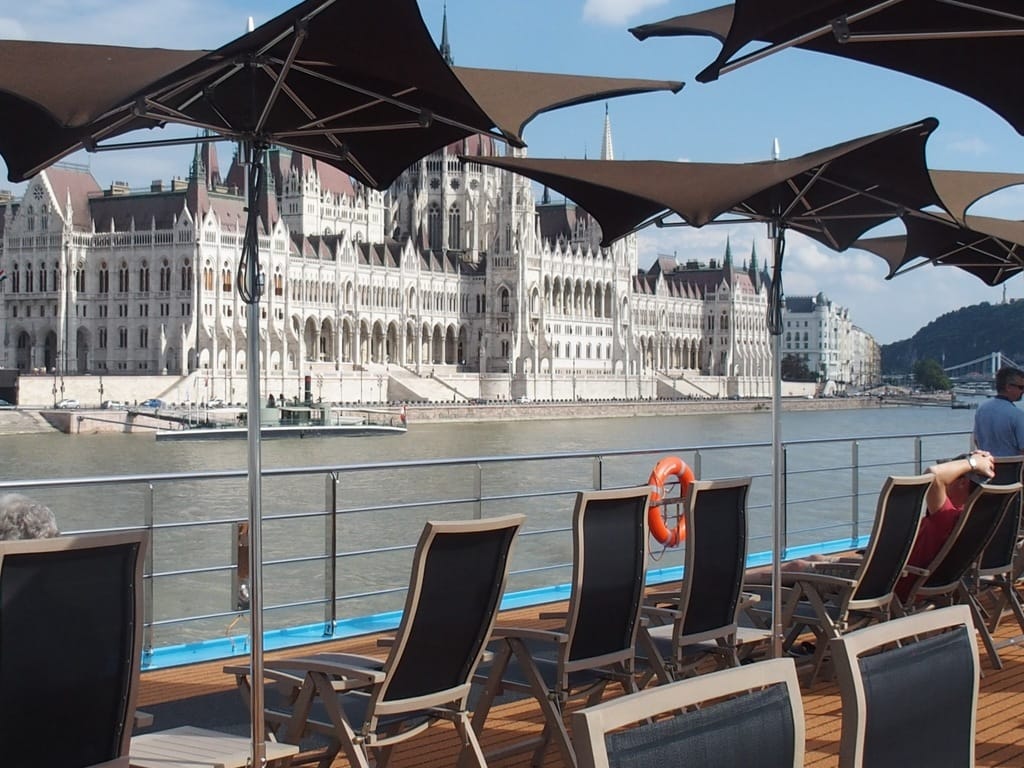 Culinary Travel. Another hot topic and trend talked about quite a bit in the trade show. If there was anything Instagram made for, it would be food and travel. Combining the two is plain irresistible. I wrote several posts over the years about unique culinary travel opportunities  – from an exclusive 'Kids in the Kitchen' week at

Blackberry Farm

to truffle hunting in Italy to a culinary yoga retreat in Mexico. Now more than ever you can find incredible array of culinary offerings.  From exclusive week-long culinary tours such as the Flavors of Provence with New York Times Journeys to food-market tours and chef workshops to a home-cooked meal at a local's home, there a ton of irresistible options to choose from.
I was drawn especially to one exhibitor at the show, Fabiolous Cooking Day, which allows you to discover Rome by a multitude of interesting hands-on culinary experiences with a top chef including an excursion to a medieval village. Another culinary option we did in Rome two years ago that I avidly recommend is Trust Ever Tastes where you can take a group or private class with wonderful Chef Paola in her charming professional kitchen in Trastevere making gelato, pizza or pastas – it was by far our favorite activity during our week in Italy. I'm looking forward to our Carmel Market tour with Delicious Israel in March when we are in Tel Aviv – the city that Forbes has recently declared as the 'World's Best Restaurant Scene'!
Nature.  Now is the time to detox, get out of the suburbs or city and reconnect with nature. We live in a fragile world, where many of the most incredible places are disappearing before our eyes. Climate change IS real and it's mostly human-driven – glaciers are melting, reefs in Australia are dying, rainforests are being destroyed for palm oil and land is disappearing due to over population and over-development. It's depressing, I know. But we can reverse it. People need to get out more and remember what it is that we risk losing forever as once it is gone, it can not be recovered.  By traveling to many of these locations (as a responsible tourist with a low-carbon footprint, of course) you are helping protect these places as local communities depend on tourists to help them. So go and explore the spectacular National Parks in the U.S. and abroad (National Parks Revealed is one outstanding travel company that provides private tours and gives back to conservation of the parks). Go on safari. See the gorillas in Rwanda or Uganda, discover Costa Rica and Belize, Borneo, Hawaii, Alaska or Australia.
Experiential vacations. More and more travelers, particularly families and millennials, want to go on meaningful vacations that feel authentic and are more attuned to the local culture of the country. Many hotel, cruise and tour suppliers are meeting this demand through more add-on experiences (including home stays, charitable projects, and language immersion programs) as well as dedicated travel experiences.  For example,  you can go on a river cruise on the Mekong River and bike through Cambodian and Vietnamese villages with 

Aqua Expeditions

. Eleven Experiences, a villas/adventure travel company, offers a host of activities along with stays in luxury villas in Bahamas, Colorado, Iceland and the Alps. At Four Seasons Golden Triangle in Thailand, you can spend the day walking or bathing rescued elephants at the on-site Golden Triangle Elephant Foundation. Safari lodges in Africa such as Great Plains and Singita are adapting as well, providing unique offerings such as explorer-style mobile camps, equestrian activities and photography weeks with expert photographers. Another interesting trend related to this: the growing desire of post-high school students like Malia Obama (and growing acceptance by prestigious universities) to take a GAP year before college to do something meaningful, most often involving travel.
Emerging destinations.  Places like Iran, Mongolia, Myanmar, Laos, Cuba, Iceland and Uganda are largely unspoiled to tourism.

These destinations

 

have become more accessible

 t

o tourists due to a multitude of factors: travel restrictions have eased and diplomatic relations are being restored, in-country tensions have dissipated and are now safe to visit or airlines have created new flight routes to make 'difficult to get to' destinations more accessible. In the case of Iran, this was before the travel ban and things are now uncertain: Iran has vowed to retaliate and close the doors on American tourists and rising anti-American sentiment there should be of some concern.
In other cases, take heed: some destinations don't have the supply or infrastructure yet to satisfy the demand of the influx of explore-hungry travelers. In the case of Cuba, you still need to carry cash for everything and there are no 4-5 star hotels. Luxury hotel brands such as the Four Seasons and Kempinski are buying, updating and opening historic hotels – some expected to be open as early as this Summer.  Be cautious though to all the hype. If you are a real explorer, by all means go. Others may wait a little bit longer or go with a reputable specialist tour operator who knows and specializes in that destination for the time being.
Millennials, Millenials, Millenials.  Everyone was talking about the Millenial Generation (those who are born 1982 through 2002), the fastest growing travel segment, and how to best tap into this niche (ahem, social media and technology). Millennials are the largest generation in U.S. history and reshaping the travel market. The recent survey estimates that 20% of all travelers are younger travelers, representing 200 million annual travelers and $180 billion in revenue each year.
Millennials, yearning for a better work-life balance, have a thirst for travel and prefer to splurge on experiences over material things. They often travel in groups (interesting coined 'tribal travel') of friends or family and as such are more often interested in renting villas or homes than hotel rooms. And, surprising to some, they rely on travel agents who have the expertise and relationships to get them extra perks (ahem again, Virtuoso) and provide them options after they have started their own research online.  Also, this group is more apt to do destination weddings – a growing trend that is relatively untapped.
And, on the other end of spectrum. The 65+ age segment – the Seniors Market – is also changing drastically. Forget the stereotypes of out-of-the-box packaged tours and cruises that were once so popular when you hit a certain age.  The senior segment today is more healthy, physically fit and active then ever before.  As such, they are seeking adventurous and cultural activities and want more freedom, flexibility and choices during their travels.  Many luxury cruise lines and tour operators have recognized this and are adapting their itineraries as such. This is a golden segment that has been relatively ignored – there is no other demographic with so much spare cash and spare time and they are eager to travel!