I first fell in love with train travel in 2004 on The Rovos Rail in South Africa. Over fifteen years later, there is still something magical about exploring a foreign place in a moving carriage. Visiting Peru has been on my bucket list for years so when I learned about Belmond's newest train, the Belmond Andean Explorer, which happens to be the first luxury sleeper train in South America, I headed south for the journey of a lifetime.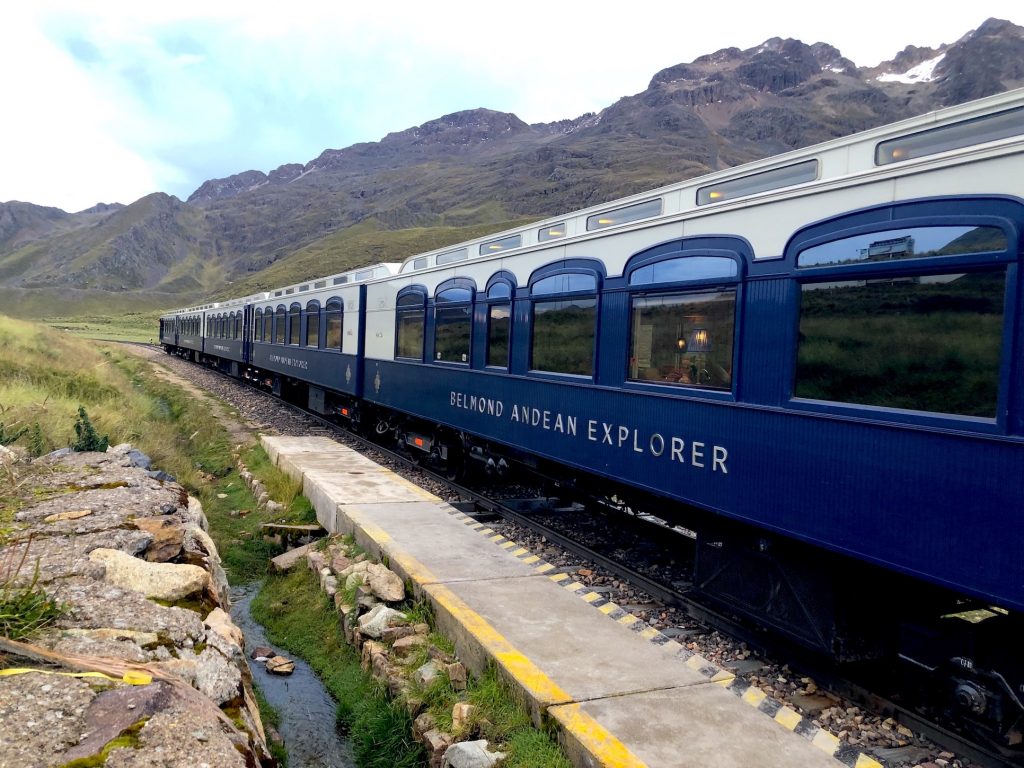 FIRST STOP:  LIMA
I landed in Lima after dark and slipped beneath cool sheets at Belmond's Miraflores Park. The next morning, paragliders hovered like birds over the sea as I left for my city tour. Visiting the Huaca Pucllana pyramid was a highlight as was stopping into Hotel B, a charming art-filled Relais & Chateaux in the bohemian district of Barranco.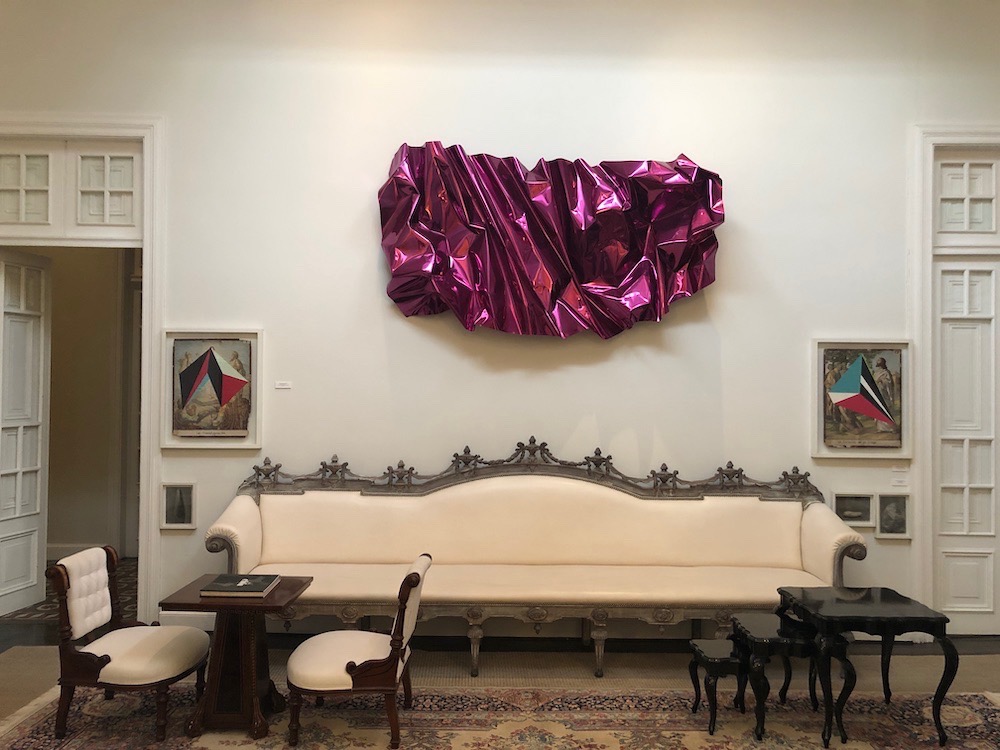 The following day, I flew from Lima to Cusco where a private driver awaited me. We snaked through the Sacred Valley, a quilted patchwork of vibrant farmland, before stopping at Tambo del Inka. This is the only hotel in Urubamba with a private train station to Machu Picchu.
The next morning I boarded Belmond's luxurious Hiram Bingham train with its 1920s Pullman-style carriages. The train carved through the countryside while a live band serenaded us over cocktails and lunch in the wood-paneled dining carriage.
ASCENDING MACHU PICCHU
Upon arrival at Aguas Calientes, I boarded a bus for the ascent to Machu Picchu in Peru. This sacred citadel of temples and underground galleries perched high in the Andes is everything you think it'd be and more, a mystic experience I'll never forget.
That night, I checked into The Inkaterra Hotel, an eco-boutique stitched into the cloud forest, and pampered my feet with a river stone treatment at their Una Spa. A quick breakfast of toast with elderberry jam fueled me for the next day's hike up Huayna Picchu.
At just under 9,000', the mountain adjacent to Machu Picchu is a challenge that pays off with rewarding views at every step. Back in town, I ate a memorable prix-fixe lunch at Sumaq, with trout ceviche and slow-cooked guinea pig, a Peruvian delicacy.
THE MAGIC OF CUSCO
Onward to Cusco and the marvelous Belmond Palacio Nazarenas. This luxury hotel – once a private home and convent – provides every comfort, from 24-hour butler service to hot water bottles at turn-down. (The latter are available in the gift shop!) Unlike most hotels, the suites here are oxygen-enriched to ease altitude sickness as the elevation in Cusco exceeds 11,000'.
Palacio Nazarenas is home to the city's first heated outdoor pool and the healing Hypnoze spa. The dining is superb, from quail eggs and quinoa pancakes at breakfast to Pisco Sours and modern Andean cuisine for supper at Senzo.
Belmond's Hotel Monasterio is another property to consider for lodging or dining, and I've heard wonders about Uchu, where steaks are served on hot stones. Don't miss the colorful San Pedro Market where you can purchase souvenirs and maze through the stalls of corn, potatoes, and flowers. I loved wandering Cusco's cobbled streets and shops selling alpaca sweaters and blankets. Inka Treasure, located by the hotel, sold beautiful sterling silver jewelry, tableware, and picture frames.
PIECE DE RESISTANCE: BELMOND ANDEAN EXPLORER
From Cusco Peru, I boarded the Belmond Andean Explorer, which was the pièce de résistance, as I expected. There are just 24 suites and less than 50 passengers permitted onboard making this one of the most intimate rail experiences on earth. The Andean Explorer whistled as it pulled from the platform and headed towards Puno on the shores of Lake Titicaca. This lake is the world's highest navigable body of water and the railway to it is one of the highest on the planet. At one point we climbed to 14,665' above sea level. Oxygen masks and air tanks were provided though I never needed them.
The train's midnight blue carriages wove through the Peruvian Highlands as we dined under the stars and were rocked to sleep in our elegant staterooms. The next morning, fires blazed from the lake's shoreline as the sun rose over Puno. The floating Uros islands and the UNESCO-protected island of Taquile are accessible by boat where more adventures awaited.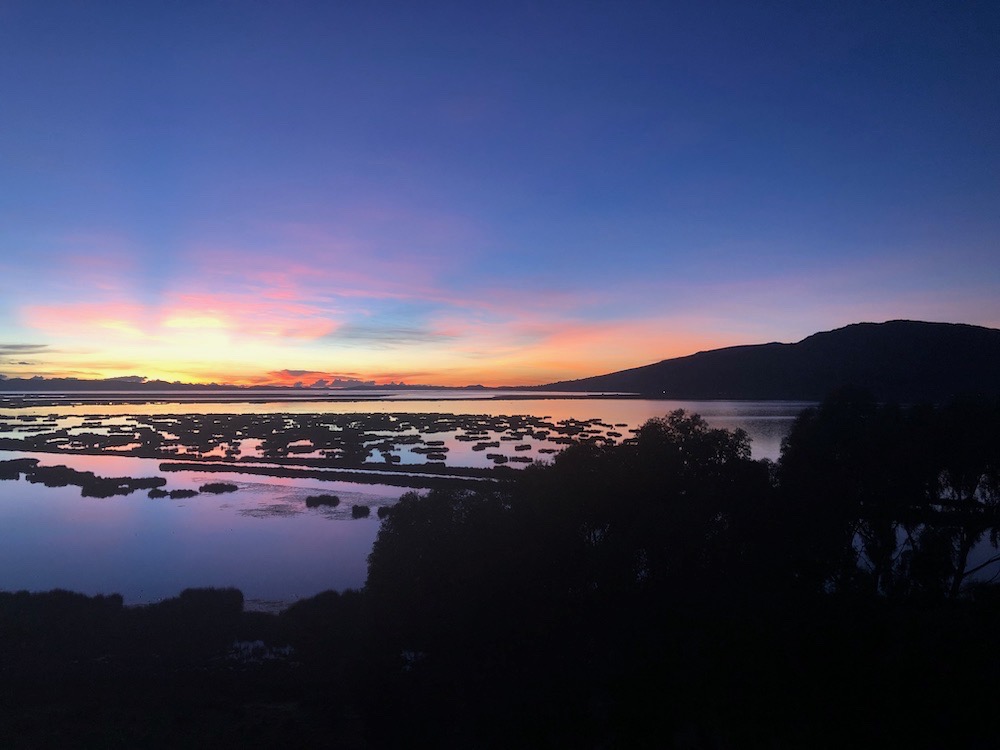 Peru was an unforgettable trip. I know for sure it won't be my last.
Guest contributor post: Sallie Lewis