Hotel Review: Heckfield Place. I am a self-professed Anglophile.  I adore British design, theater, humor, the accents and sometimes PBS. I've watched Pride and Prejudice too many times (both old and new versions). I am crazy about it all. Well maybe not everything. I don't love the weather, most British food, Boris Johnson, Brexit, Mhexit and the tabloids. Some things I guess I can do without.
When I learned I needed to be in London in the Spring, the first thing I did was check availability at the luxury country house hotel Heckfield Place in Hampshire, just down the road from where Jane Austen herself lived.  I have been looking for an excuse to visit this newly opened country house hotel since Harry and Meghan chose to have their baby-moon there a few weeks prior.  Having already checked out The Pig in New Forest, Chewton Glen and Soho Farmhouse, I needed to get back to the countryside.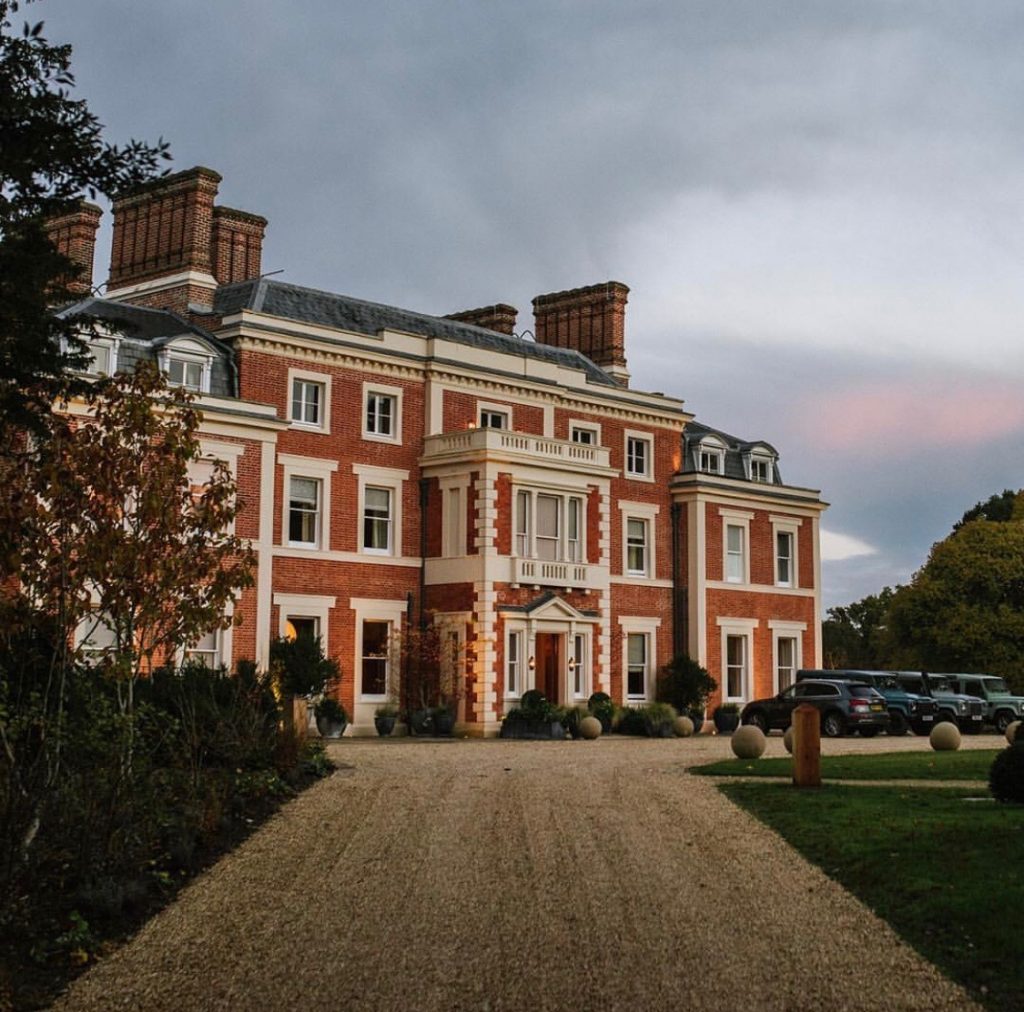 And I have to say I was excited about the prospect that I could have a horse tacked up and waiting for me at the front entrance and go for a hack (note: you have to be an experienced rider to take advantage of this). Packing my riding pants (no need for boots, they have plenty of them, after all this is England), I had this fantasy of leisurely cantering around the estate like Lady Mary of Downton Abbey. More on that later.
Just a short 45-minute drive from Heathrow airport, Heckfield Place is perfect for a vacation break pre or post London.  Driving up the gravel road to the stately manor surrounded by 430 acres of lakes, rolling hills and majestic trees, you just can't not be captivated. Even Mark Darcy would have been impressed.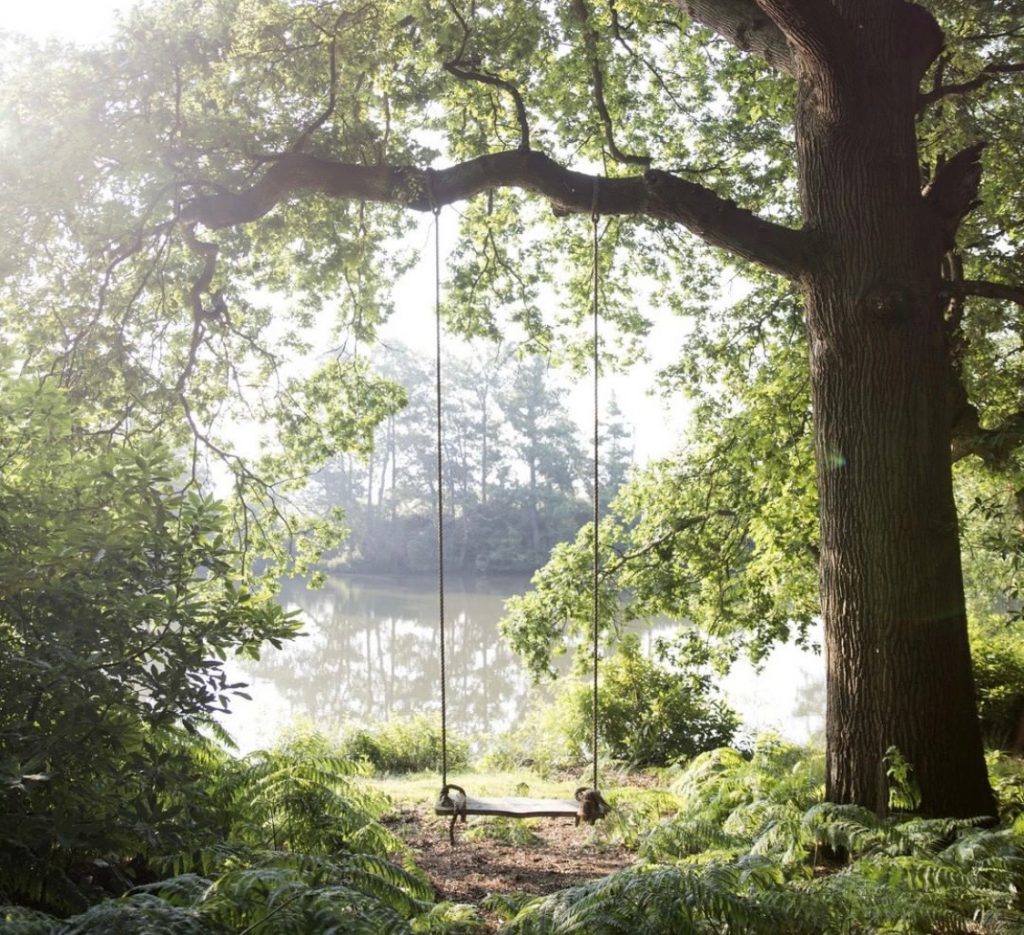 The Grand Georgian manor's roots goes back to 1768 when it was the family home of Jane Hawley through 1960s. It was purchased by an American venture capitalist and philanthropist who hired interior designer Ben Thompson (who trained under Ilse Crawford on the gorgeous Ett Hem in Stockholm) to transform it into a luxury boutique hotel while also allowing him to enjoy it as a home (the family sometimes closes it for family events). It has taken a decade to get it just the way the owner envisioned and Heckfield Place finally opened in September 2018. It was undoubtably well worth the wait as Heckfield has since piled on one accolade after another since its opening a little over a year ago.
FIRST IMPRESSIONS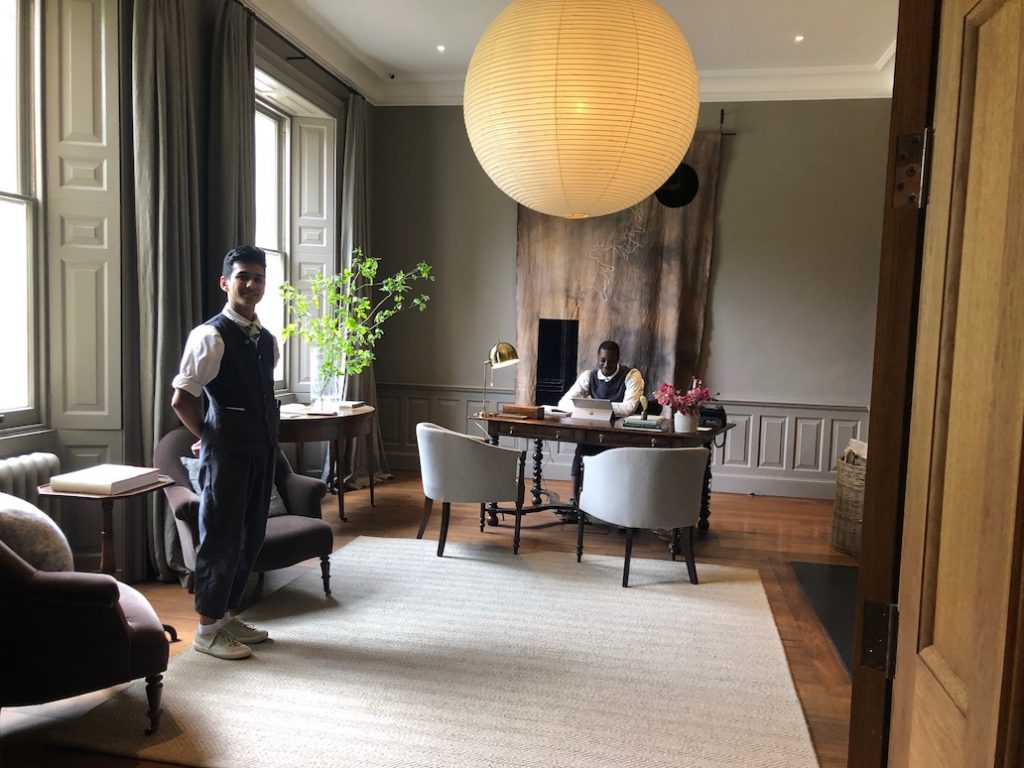 It was little things that first struck me unique about Heckfield Place. Like the uniforms of the staff greeting me outside. Taken from Far From the Maddening Crowd (a Thomas Hardy novel), it sets the tone that hey you are in the country. Like the Land Rover Defenders waited neatly in a row in the driveway to take guests wherever they desired. And, then the cut flowers from the gardens placed all throughout the manor and the scents they produced. This place really smells heavenly.
The sweeping staircase at the entry, soothing neutral tones, the walnut floors, salvaged stone, and grand rooms all show great care was taken to make a certain impression. I loved it all.  I instantly wanted to move in here despite the fact that it was pouring outside and would have to cancel my ride. But Heckfield is a place you are happy to just lounge about, whether it be outdoors, in your room (especially in that deep cast iron bathtub in your bathroom) or in one of the many beautiful public spaces.
Heckfield is one of those places you want your own home to look like. The design is clean, crisp, comfortable, and inviting. It's not trendy but not too traditional. It's somewhere in the 'in between' sweet spot. Heckfield doesn't take itself too seriously. Here, you will find a dark, traditional bar with a disco ball hanging from the ceiling. Or persian rugs mixing with modern art like this David Spiller piece I fell in love with (and have since sourced and purchased). But Heckfield does take living off the land seriously. Everything here is exceptionally well thought out. Rooms are positioned to the rising and the setting of the sun. Every day, fruit, vegetables and fresh flowers are picked for the rooms and the restaurants. The movies, and events even are thoughtfully chosen.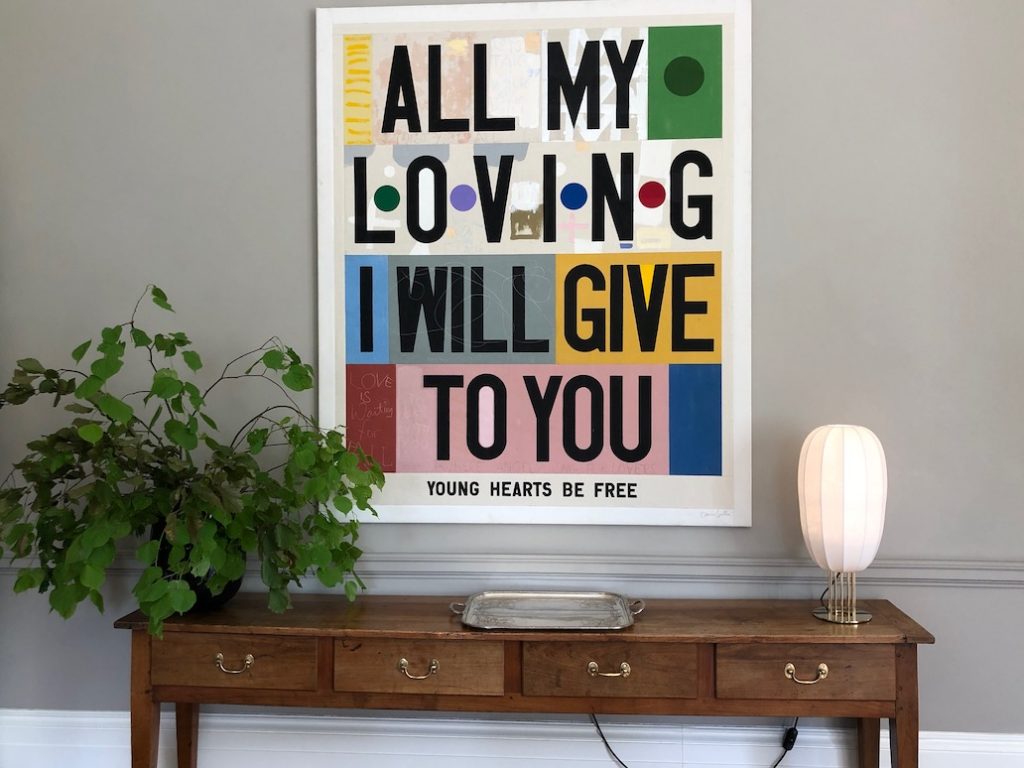 So on this rainy day, lounge about I did, happily so. After a brief tour throughout the spacious mansion and checking into my room, I enjoyed a serious 4-plate lunch affair (included in the Virtuoso rate) at Marle restaurant consisting of leeks, chickpea pancakes, assorted cheeses and a pot de crème for dessert. Everything on the menus are grown either in the onsite garden or locally. The meal was so delicious and filling, I opted to take a long nap after a luxurious bath, missing both the movie playing at the glamorous screening room that night (a Ralph Fiennes ballet flic, The White Crow) and my dinner booked at Marle restaurant that evening.
Instead, the staff offered to whip me up a late-night light salad and cheese sandwich.  I contently sat by the crackling fire at the Moon bar while other couples enjoyed a post-flic night cap chatting with the amiable bartender, Eduardo. Suffering from a slight headache, I swear Eduardo saved me with a special Negroni concoction (good for hangovers too, I am told). A quick visit to the bonfires out on the Italianite terrace and I was done for the night.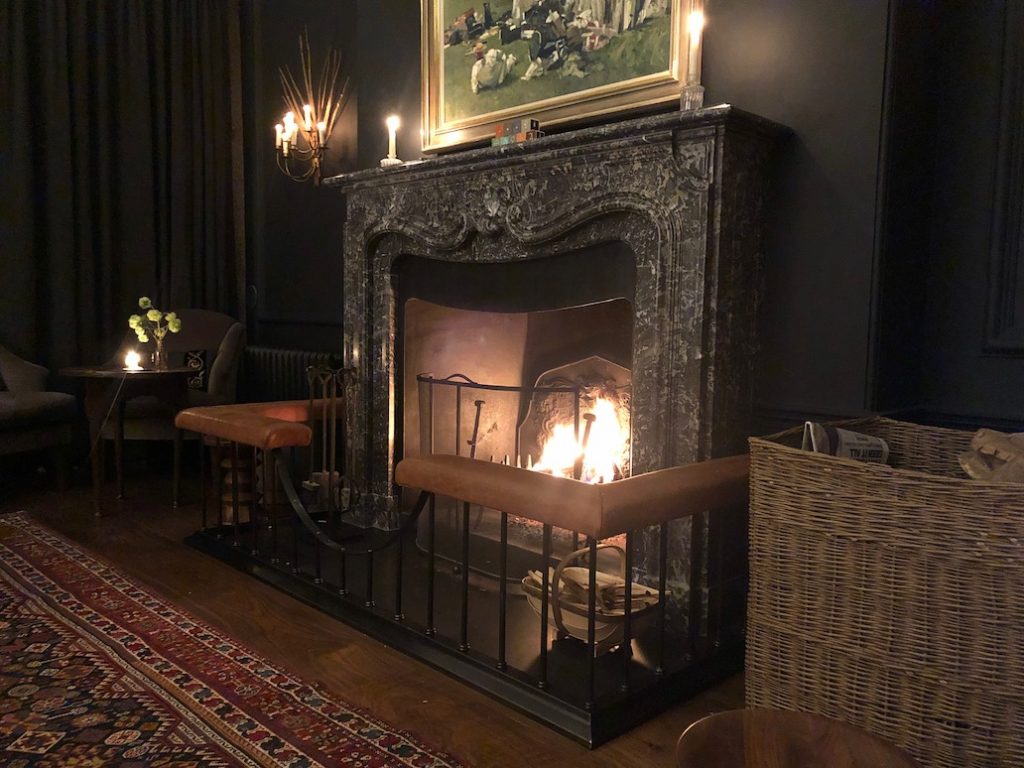 The sun shining the next morning, I grabbed some Hunter Boots (available to guests) after a delicious breakfast to get a peek at the grounds. Every morning, there is a tour of the farm, estate or the gardens for guests, which I highly recommend.  I was able to walk only a small fraction of the 400-acre estate which includes the impressive gardens, endless orchards (see more below) and farm where you will find lambs, pigs, chickens and now 37 Guernsey cows to produce milk for the artisan cheeses. Sadly, I didn't have time to check out the lakes on the property where boating, fly fishing and forest bathing is offered (I am intrigued…). It is all incredibly impressive.
I honestly would have been happy to spend all day walking the estate and gardens, perhaps visiting the nearby Aston Martin headquarters for a factory tour and test drive and then finally taking my hack but I had to get to London. I was really sad to go. But I will definitely be coming back soon.
ROOMS
At Heckfield Place, there are 38 rooms with six room types (starting at the entry level Friends, then Guest rooms, Chamber Rooms and Master Rooms) including six Signature suites and a 2-bedroom cottage. Rooms are either located in the original house (2ndfloor and above) or the modern wings of the house called 'corridors'.
Most of the rooms overlook the courtyard or the gardens. Six of them are inter-connecting for families. The six signature suites (1K Euros and up) are the most spacious and each unique. The Presidential Suite (where Meghan and Harry stayed), feels like a private apartment with vaulted ceilings, sitting and dining room, and private terrace with views of the lakes.
I stayed in an attractively decorated guest room in one of the corridors on the first floor overlooking the courtyard.  It was spacious for two with a king bed and generously sized bathroom with a claw foot tub. I loved the  paper bag of walnuts, apples and tea along with fresh cut flowers awaiting me. The minibar is complimentary for guests and quite unique with freshly made drinks and mixers and macarons and biscuits.
Small charming touches throughout the room were noticed and appreciated: from leather-lined drawers, raffia slippers, plush robes and furry throws.
PUBLIC SPACES
There are many places to lounge, linger, eat, sip tea, or read a book around the Manor.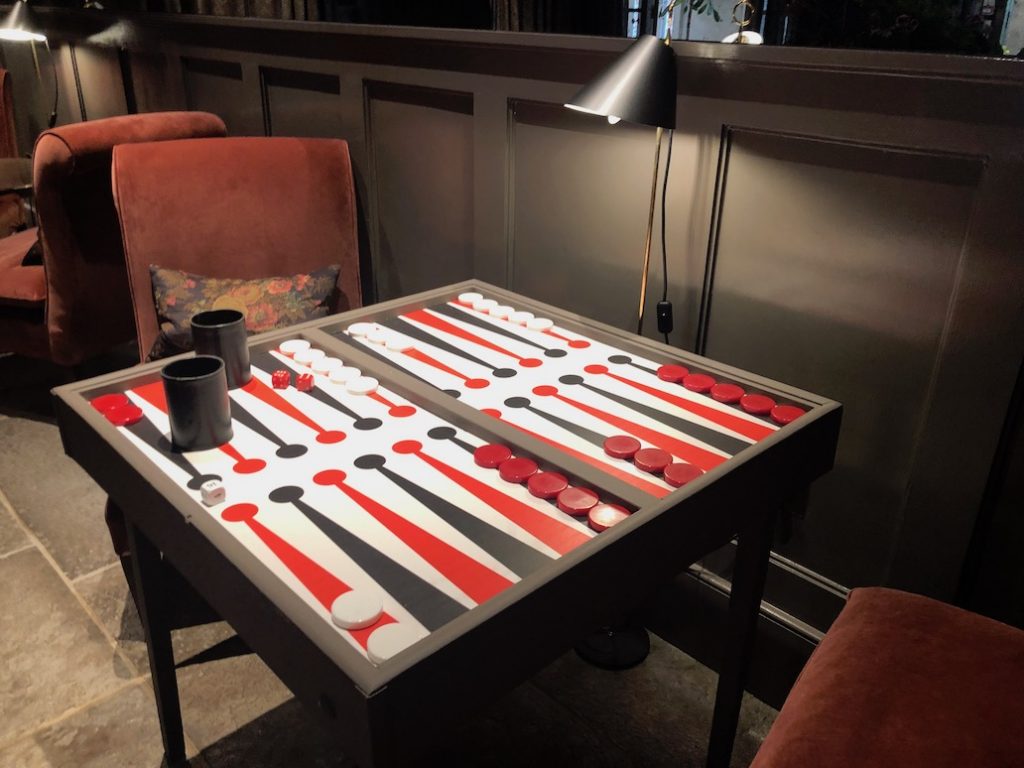 The Moon Bar is a very inviting dark cozy place for a nightcap after dinner. Think leather seats, marble fireplace, and exceptionally stocked bar with a disco ball (see, they don't take themselves too seriously).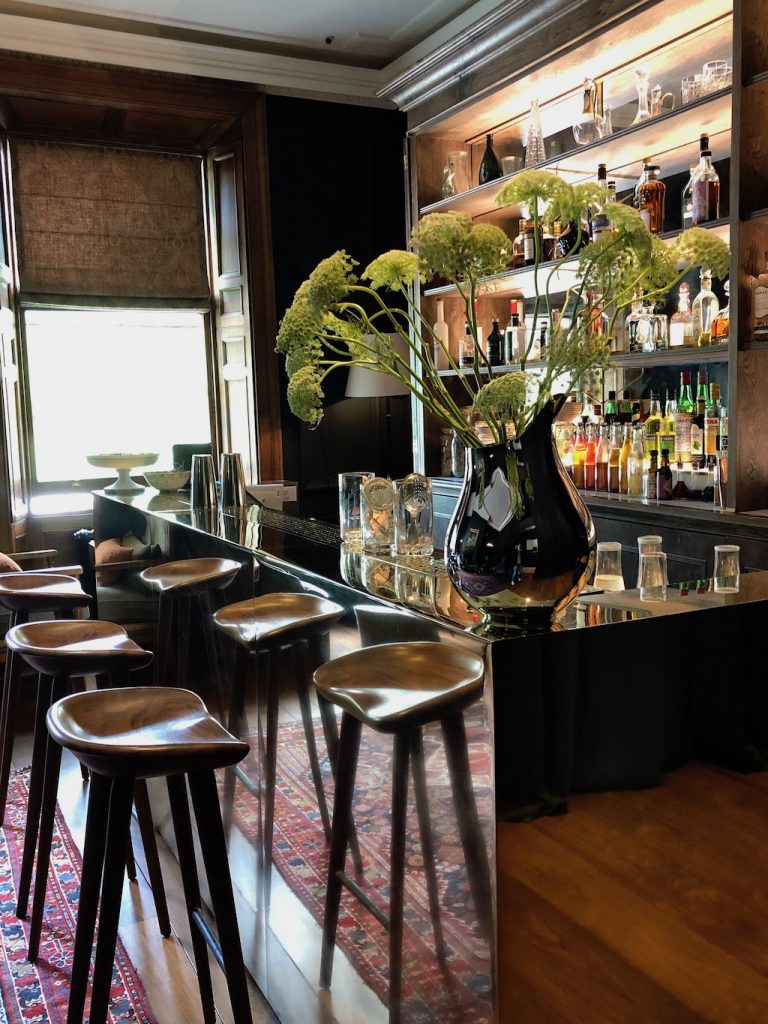 The Drawing Room is great for afternoon tea and a bite of delicious cake baked for guests.
The Morning Room is east facing to take in the morning sun.
The Lake Room is just beautiful and actually two big rooms.
The private dining room has a seasonal chandelier that is quite stunning.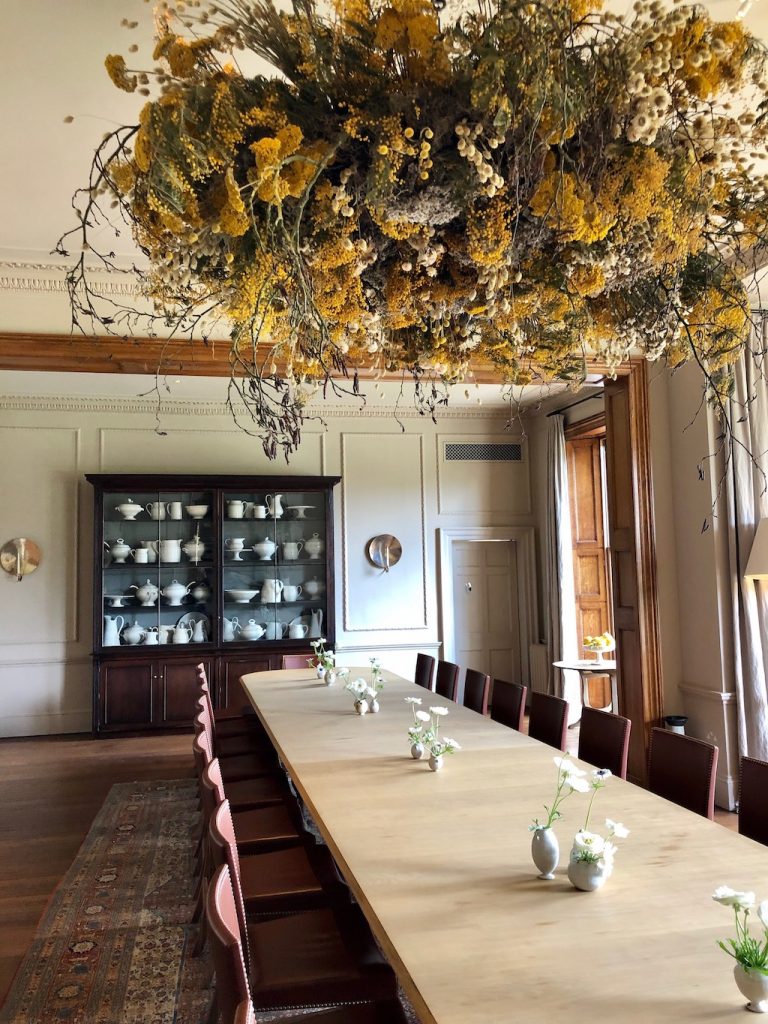 restaurants
There are three restaurants on property: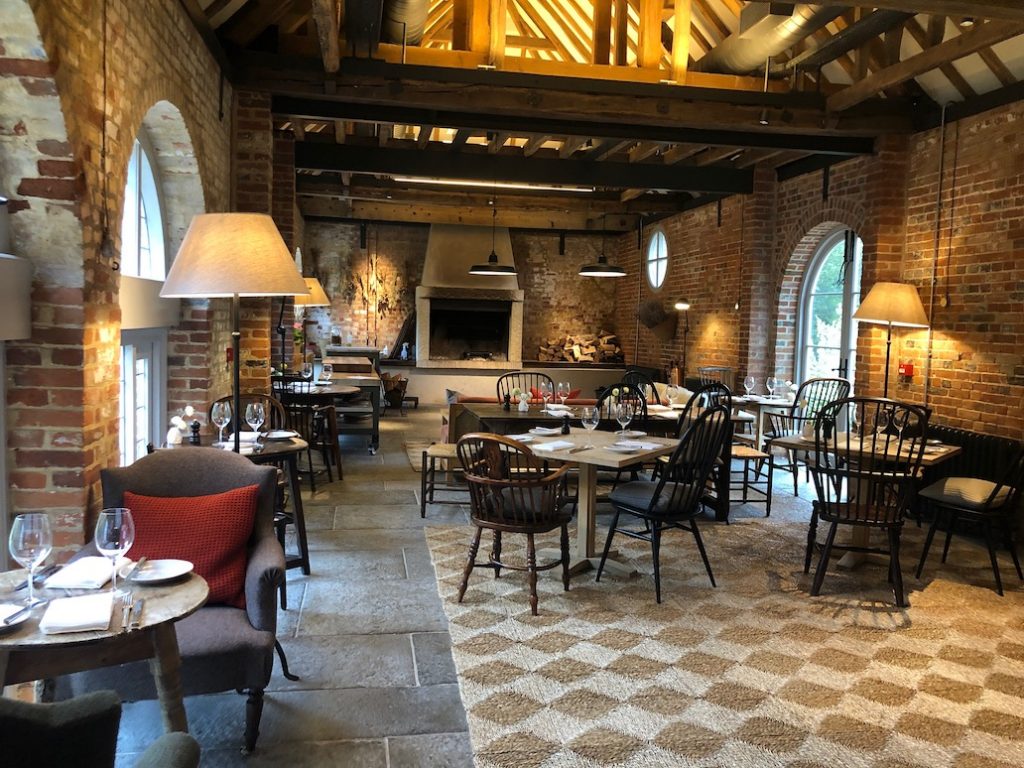 Hearth restaurant. Formerly the old stables, Hearth is a cozy and atmospheric restaurant open on the weekends featuring open-fire cooking. Guests have priority access.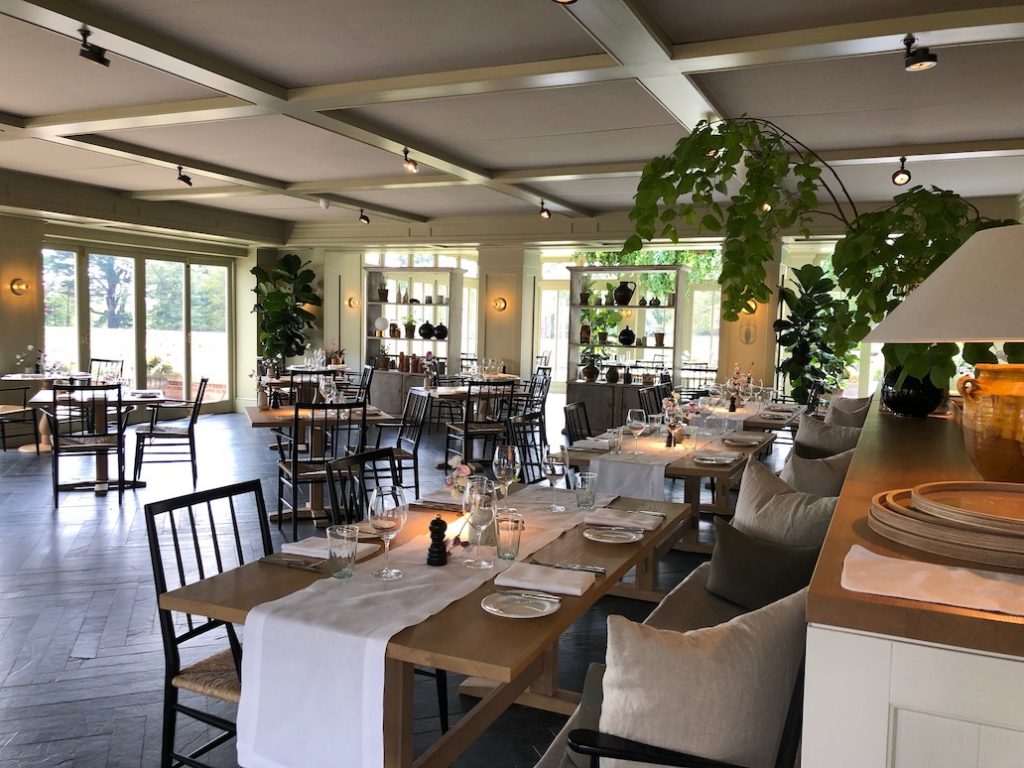 Marle is the light and airy main restaurant open to guests and to the public, open for all meals.
Sun House is a pop-up restaurant open on weekends during the summer, located in glass-filled glasshouse in the Upper Walled garden.
GARDENS
The wild English gardens at Heckfield Place, designed by Todd Longstaff Gowan (who was the gardener for the Kensington Palace), are one the main highlights and a tour or walk through them is really a must.
In the lower and Upper walled gardens, I saw so many varieties of flowers and herbs – wisteria, peonies, verbinums, roses, lavender, lilacs and more. All the cut flowers throughout the hotel and in the rooms are from the gardens.
There is a 7-acre market biodynamic organic garden on the farm and a 550-tree orchard. Here, apples, pears, figs, plums and sour cherries to name a few are grown.
If that wasn't enough, there is a glass greenhouse growing fruits and vegetables such as tomatoes, green peas, peach trees and grapes. Everything is grown to a lunar schedule.
WHAT TO DO ON PROPERTY
Heckfield Place is about dialing down from the frantic pace of everyday life and enjoying good food, the outdoors and old-fashioned activities.
Spa

. Currently there are five treatment rooms along with a nail and hair salon, yoga and pilates studio at the 'Little Bothy' cottages outside of the main house.  Bespoke massages and facials with all-natural ethical products are offered. A second spa which will house a swimming pool will open September 2020.

Walking and jogging paths

.  There are numerous ones (some several miles long) throughout the property. A map with tree guides is provided in your room.

Boating, fishing (trout) and fly-fishing

on the lakes.

Watch a movie

at the elegant 67-seat cinema (popcorn included). Movies are shown several nights a week.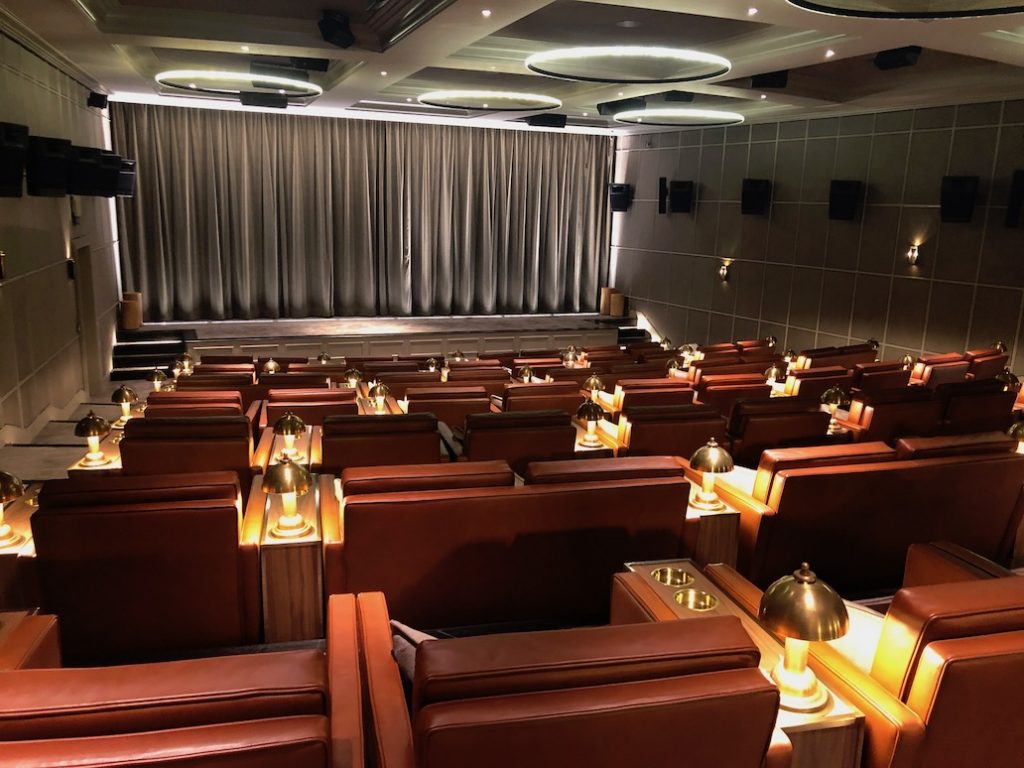 Forest Bathing

. I don't know much about this other than it is a Japanese art form of bathing.

Garden, Estate, Woodlands and Farm Walks

. Every morning there is a guided walk with an estate expert (they interchange daily) for guests.
Note: There is no kids club at Heckfield but the hotel is very kid friendly with

lots of unique programming as well as special children's menus and children's sizes bikes

.

Curated workshops and talks

throughout the year.
OUT AND ABOUT IN HAMPSHIRE
While it is hard to leave Heckfield, there are plenty of things to do in the beautiful area of Hampshire during your stay or on your way to/from London. These are my favorites: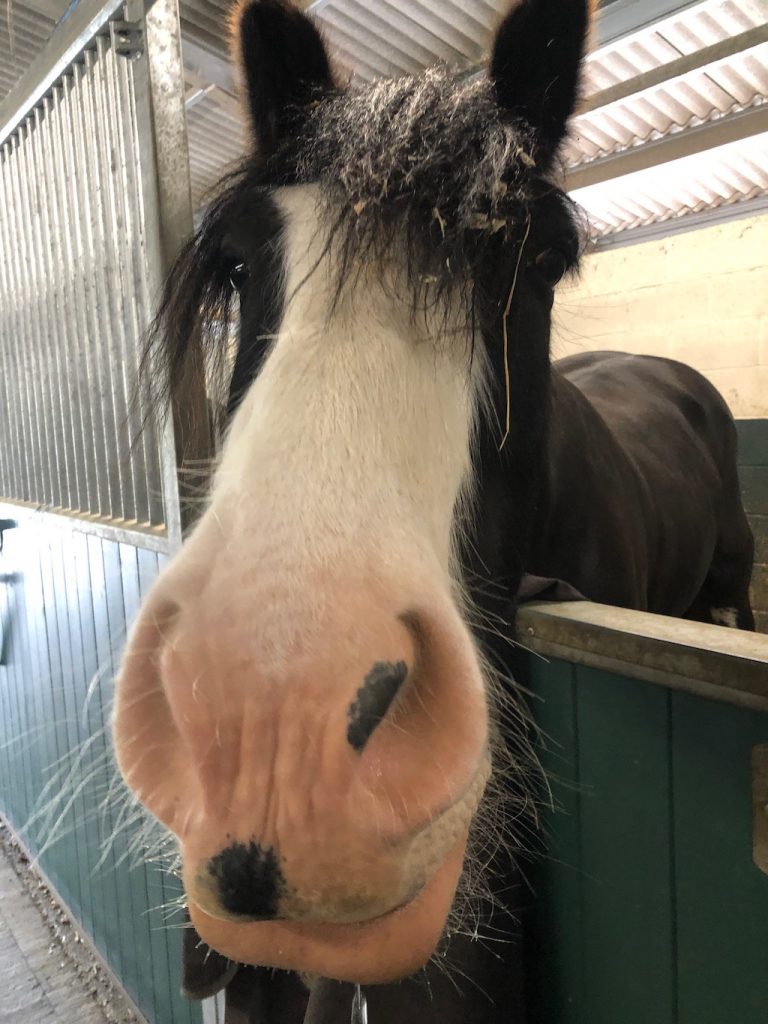 VIP Behind the Scenes Tour of Chicane Aston Martin. This is the global HQ and factory of 105-year old Aston Martin with an impressive array of cars from the 60's to current day. During the tour, you witness every step of the car building process from start to finish and observe the expert craftsmen and women as they undertake the meticulous processes involved in creating the world's most luxurious sports cars.  If you own one of these cars, the tour is free of charge. Only offered Tuesdays and Thursdays with advance notice.

Stonehenge

. This is just a must one time in your life. Book tickets online a few weeks ahead and stay away on weekends, if possible. Go earlier or later in the day to avoid the slew of tour buses. It did not disappoint.
Highclere Castle (aka Downton Abbey). While my 12-year old didn't get what the fuss was all about, she admitted it was pretty impressive and she liked the theme song that I kept playing as we walked the grounds. Check on the website when visits are available (and book online). The grounds are amazing and the inside of the castle is literally as you see on the show, even the bedrooms.  The castle and gardens are open to the public during the summer months and at other times during the rest of the year.

Riding

. If you are a rider, this is serious horse country. Wellington Riding is one of the UK's biggest and best-known equestrian centers and Heckfield's neighbor. It also happens to be set on 300 acres of the Duke of Wellington's beautiful Hampshire estate. You can take classes at the center or take a hack through the countryside after a quick riding test.
Channel

Jane Austen

.  You can book one of Heckfield's guides or go by yourself to visit the site of her birthplace and her father's church at Steventon. Many of the picturesque villages and landscapes she wrote about remain remarkably unchanged since the 1770's.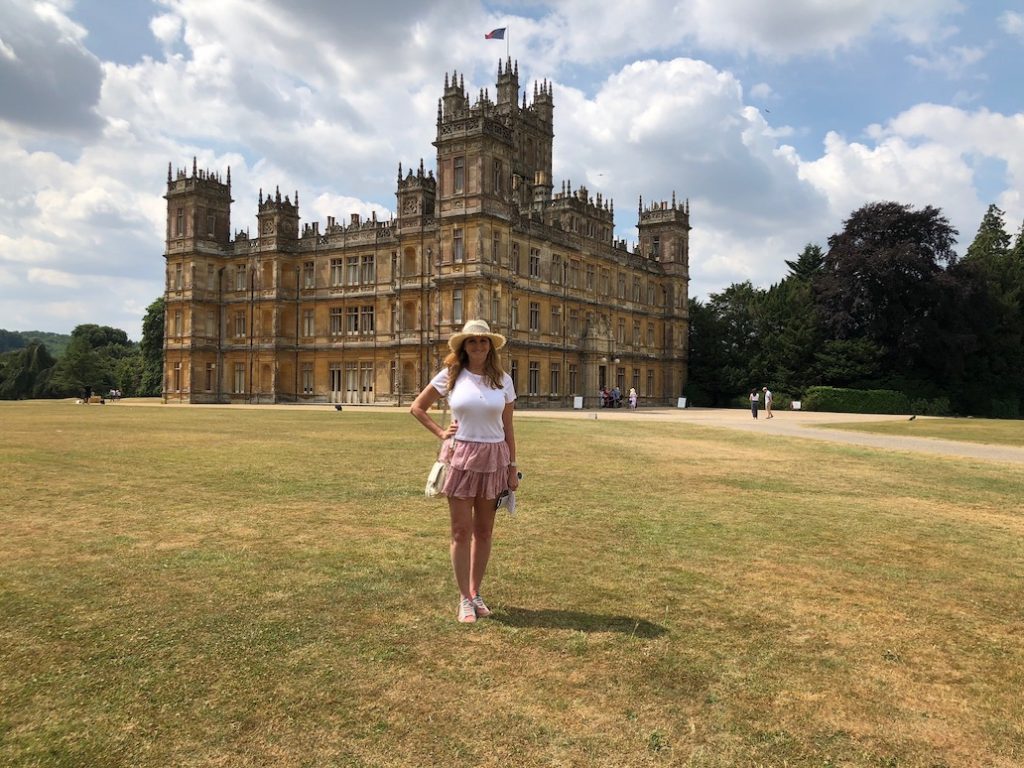 Loved
Didn't Love

I really loved everything about this place, but particularly:

The attention to detail throughout the public spaces and in the rooms.
The gorgeous 400-acre grounds including the gardens.
The food – all fresh and grown on premises.
Proximity to London, making this a wonderful and easy weekend getaway.
Partnership with Wellington Equestrian Center down the road for my horse fix.
Dog friendliness, no matter if they how chubby the canines are!
The warmth and hospitality of all the staff.

Lack of a pool. However, a second spa with a pool will be opening this September.

Don't Miss
Skip

The daily Garden, Estate or Farm Walks offered each morning depending on day
Checking out the gorgeous private cinema. There are four screenings a week with popcorn.
Special programming that may be offered – unique talks, theater performances are often scheduled. Check ahead on the website.

Rooms to Get
Tips

The Master guest rooms are the most spacious of the guest rooms with separate living areas.
The top floor rooms have smaller windows and feel more restricted.
I preferred the corridor rooms opening to the garden. Request a first floor corridor room opening to the garden.
2nd floor rooms have large terraces.

Make your excursions, restaurant reservations in advance, especially in the summer!
Heckfield Place
Book Heckfield Place with Inviato Travel and receive these VIP perks:
• Upgrade on arrival, subject to availability (excludes signature suites and cottage)
• Complimentary a la carte Breakfast at The Restaurant Marle for two per bedroom daily
• Complimentary 4 course *set menu lunch* for up to two people per room in The Restaurant Marle
• Early check-in/late check-out, subject to availability
• Complimentary Wi-FI
Book This Hotel
Why book Virtuoso?
Personalized travel assistance
24/7 online booking
Special rates & exclusive offers
Guaranteed Room upgrade*
Complimentary full American breakfast
Early check-in, Late check-out*
Exclusive on-site amenities (varies by hotel)
* based on availability on time of arrival