Have you ever watched a movie and been completely transported to another world? Whether it's traveling by train through Africa or leaving everything behind to move to a romantic villa in Tuscany, movies have the power to transport us right from our couches to a destination we never knew we wanted to explore. Here's a list of our favorite movies that have inspired us to pack our bags and book a flight!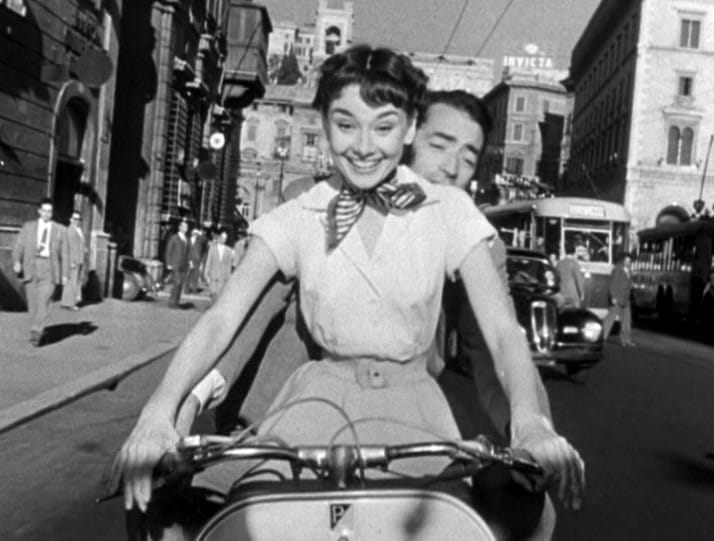 1.     Roman Holiday (Rome)
Italy + Audrey Hepburn = perfection. Even 68 years after it was released. This was Audrey Hepburn's first starring film role AND the first American film to be entirely shot in Italy. One of our favorite classic romances that swept us off our feet and had us yearning to spend the perfect day in Italy riding Vespas (cherry red of course) around the Colosseum and eating gelato on the Spanish Steps. There's a reason this film paved the way for on-location shooting with dreamy Italian backdrops.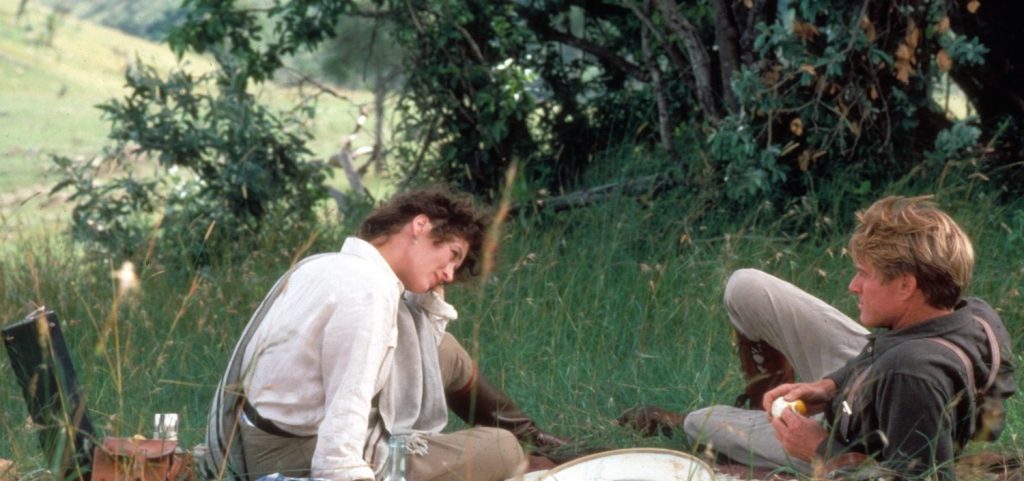 2.     Out of Africa (Kenya)
Robert Redford and Meryl Streep in their prime. Need we say more? No other film in or about Africa even comes close to this seven Academy Awards-winning film. A period romantic drama coupled with scenes of sprawling landscapes, romantic scores and abundance of wildlife inspired thousands to head to Kenya for safari and a visit to the real Karen Blixen home (and the setting above in the film which is at Angama Mara) including us. Catch up on all the places to stay while in Kenya here.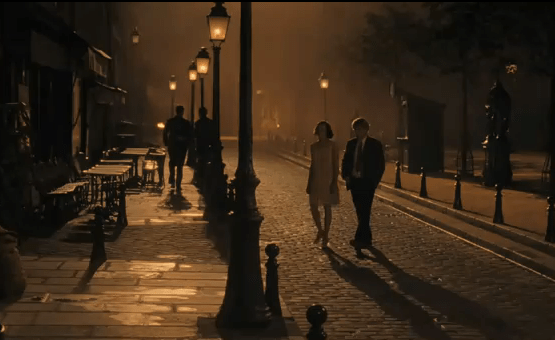 3.     Tie: A Little Romance & Midnight in Paris (Paris)
When it comes to Paris, there's little convincing needed to get us packing. These two movies top our list and deepen our love for the City of Light. We're carried away with each city backdrop in A Little Romance and loved getting lost in Woody Allen's Paris in Midnight in Paris. Some of our favorite locations featured in these movies include Château de Vaux le Vicomte, the Palace of Versailles and the luxurious Hotel de Bristol. Check us in, please!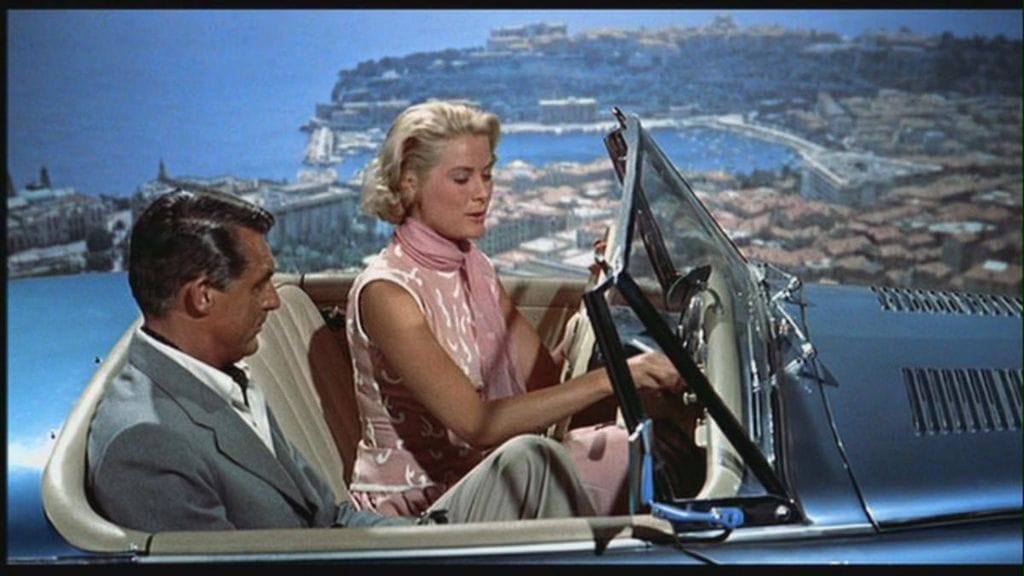 4.     To Catch a Thief (French Riviera)
Grace Kelly and Cary Grant epitomize swanky 1950's French Riviera and we're hooked. The picturesque settings of the Riviera and select landmarks in Nice and Cannes ooze glamour, luxury and chic. It continues to inspire many to zip along the hills above the Mediterranean or check-in at the Carlton Hotel in Cannes.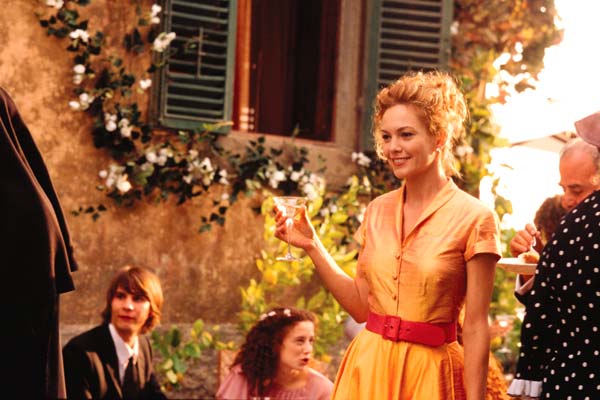 5.     Under the Tuscan Sun (Italy)
We spent hours perusing villas for sale in Tuscany and Umbria on websites after this movie ended. The title of this feel-good comedy with Diane Lane and Raoul Bova (ahh, Marcello) says it all and showcases some of Tuscany's postcard-worthy landscapes.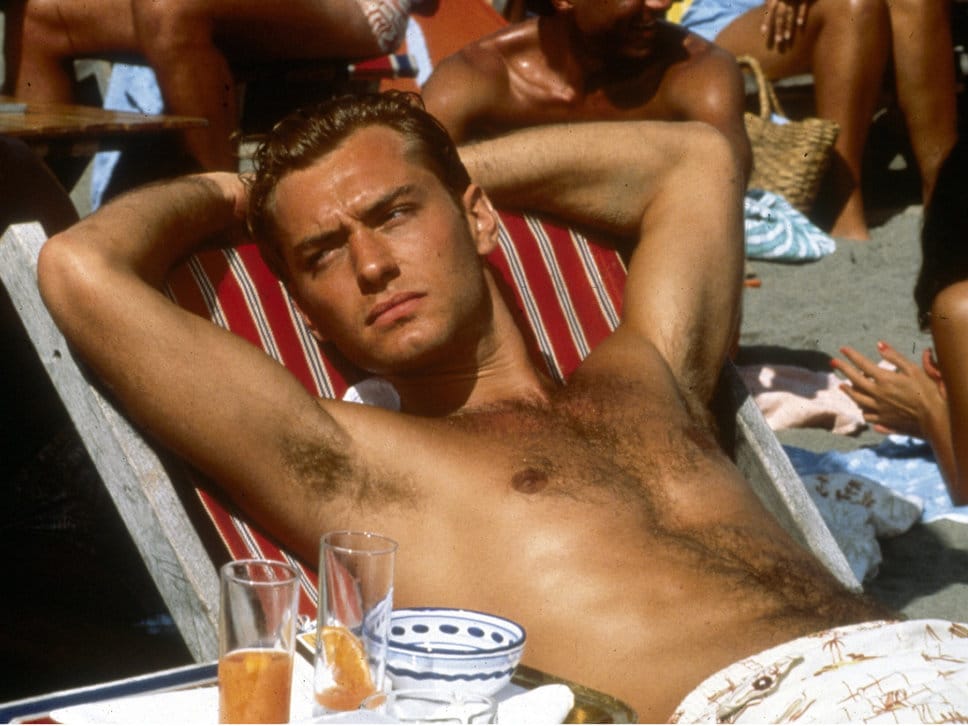 6.     The Talented Mr. Ripley (Venice, Positano, Ischia)
A young Jude Law, shirtless. Do we have your attention?  Although the plot of this suspense thriller is dark at times, the Italian Riviera and Venice backdrops are so captivating you'll forget where you are or what you were doing a few minutes ago. And Dickie's threads are back in vogue, as noted in WSJ. Who really cares, let's talk about how soon we can get back to Positano.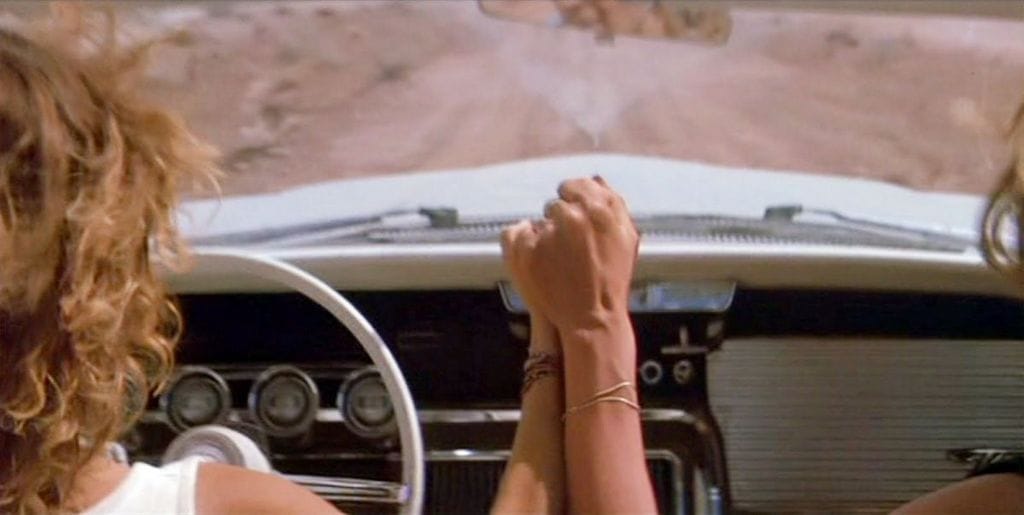 7.     Thelma and Louise (Wild West)
An iconic American classic with two high-energy performances from Susan Sarandon and Geena Davis. And, who could forget Brad Pitt's breakout role? Apparently a Hollywood remake is in talks, but doubtful it will compare to the original (remakes rarely do). This movie actually inspired an awesome convertible road trip from Phoenix to the Grand Canyon with a girlfriend. Obviously, ours had a much better ending.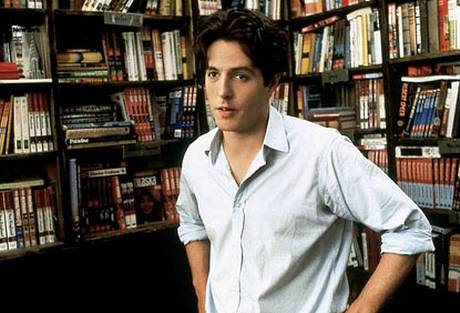 8.     Any Hugh Grant Film (London)
Love Actually, Notting Hill, Four Weddings and a Funeral, Bridget Jones's Diary – take your pick. Film after film, Hugh had us ready to jump on a plane to London on a moment's notice. And yes, you can visit most of the locations in these movies. One of our favorites: The Travel Bookshop (the real inspiration behind Notting Hill), just off Portobello Road.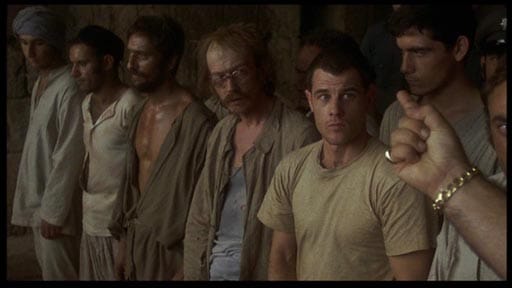 9.  Midnight Express (Turkey)
Just kidding! Istanbul is actually hot and trending right now but this true story movie showed us a different side to a past Turkey that had us wanting to stay right on our couches! Definitely made us appreciate our hot showers and cozy beds.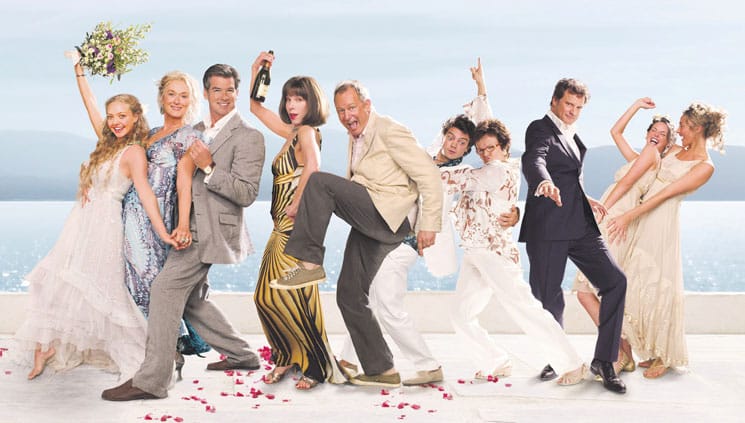 9.     Mamma Mia
(Greece)
Simply put, any of the three Mamma Mia movies is one of the best advertisements for the Greek Islands. You can almost feel the warmth of island life project from the screen. The colors, the cast, the music – your mind will already be in Skopelos (one of the more popular island locations where the movie was filmed).
10.  The Best Exotic Marigold Hotel and The Second Best Exotic Marigold Hotel (India)
For a blast to the senses, watch this richly-colored film. In true British comedic fashion, follow Judy Dench (narrator) and her fellow cast-of-a-certain-age as they relocate and retire to India. Enjoy a few laughs and find yourself completely enchanted with India's charm. Life around the picturesque hotel (which is actually the Ravla Khempur Hotel in Khempur) moved and intrigued us.
11.  Before Sunrise (Vienna, Budapest)
Backpacking in Europe with a young Ethan Hawke? Yes, please. Meeting him on a train from Budapest to Vienna where he asks you to spend his last day in Europe with him? Why not? Wander the charming streets of the Austrian capital and dream about the future. If that's not convincing enough, follow up with Before Sunset (the sequel to this movie).
12.  Amélie (Paris)
You'll be craving un café avec un croissant in Montmartre after watching this movie. Charming, romantic and whimsical, Amélie (played by Audrey Tautou) transports viewers to Paris through its cinematography. There's no shortage of cafes, cobblestoned streets or crème brulée in this film and you will be left wanting to change the world, like Amelie…starting in Paris, of course. Still one of our favorite foreign films of all time.
13.  Sideways (SolVang, Santa Ynez valley)
The movie that singlehandedly boosted Pinot Noir sales in the U.S. At the same time, it inspired many of us, including me, to visit Santa Barbara and the wine valley including Solvang and yes, even stopping by the Hitching Post in Buellton. No one is immune to the scenic backdrops of vineyards or can resist a taste of the good life. Move over, Napa and Sonoma. Check out our post on our three night getaway – Sideways-style in Santa Barbara.
14.  Buena Vista Social Club (Cuba)
This is not your typical box-office movie. It brings Cuba to life (and everything we imagine it to be) through music and it will move your soul. And yes, you'll be looking for the next available (legal) flight to Havana. Luckily for us, Cuba is open (somewhat) for business.
15.  The Holiday (Los Angeles, Surrey)
A Londoner (Kate Winslet) and a producer from L.A. (Cameron Diaz) swap houses during the holidays and unsuspectedly (and conveniently) find romance (Jude Law, again) in the process in this rom-com chick flick. At home, we're left drooling over the interiors as much as we are about the outdoor scenery. You'll make sure renting a cottage in Surrey or the Cotswolds is on your bucket list immediately after watching this movie. For more inspiration, see our Cotswolds post here.
16.  Waking Ned Devine (Isle of Man)
You will want to quit your day job, buy a cottage and retire as a sheep herder in a small village…or at least that was my immediate reaction after watching this film. The breathtaking landscapes of the Isle of Man are the real star. Add the charming village filled with characters and you'll think this is what heaven might look like.
17.  The Beach (Thailand)
Young Leonardo DiCaprio can do no wrong in our book. Put him on one of the world's most remote and pristine beaches and you will be daydreaming of visiting Phuket and Ko Phi Phi Leh (where the movie was filmed). While the plot proves it's not always sunny in paradise, this movie gets an A+ for location scouting.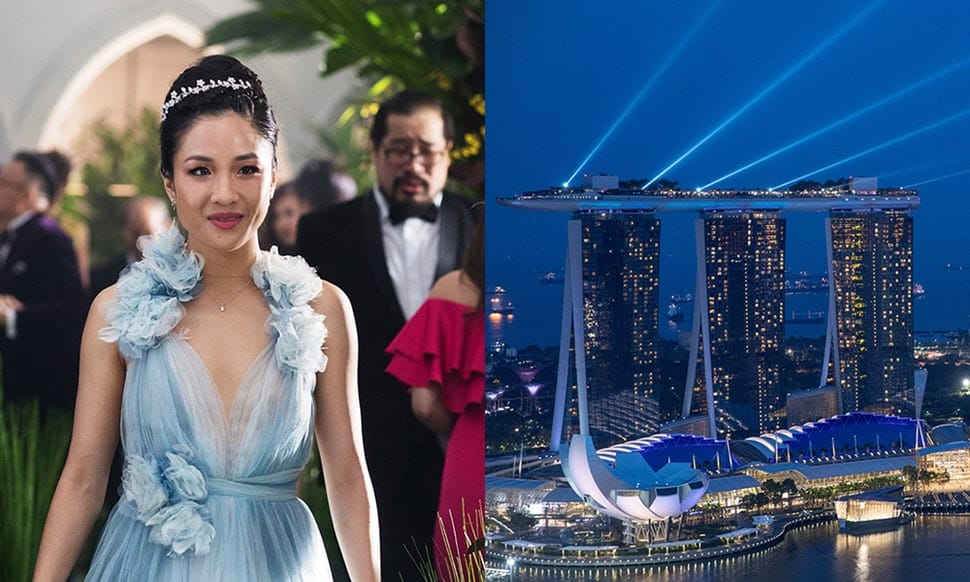 18. Crazy Rich Asians (Singapore)
A new addition to our list, this movie is like one big tourism poster for Singapore and takes a lead supporting role in the movie. This tiny island nation in Southeast Asia just happens to be ranked #1 as the most expensive city in the world for the fifth year in the row – the airport alone has its own private jet terminal, movie theater, rooftop swimming pool and butterfly garden, for goodness sake. Check in to the Raffles where Nick and Rachel stayed. New direct flights from Newark to Singapore are a mere 19 hours…
19. My Brilliant Friend (Naples, Ischia)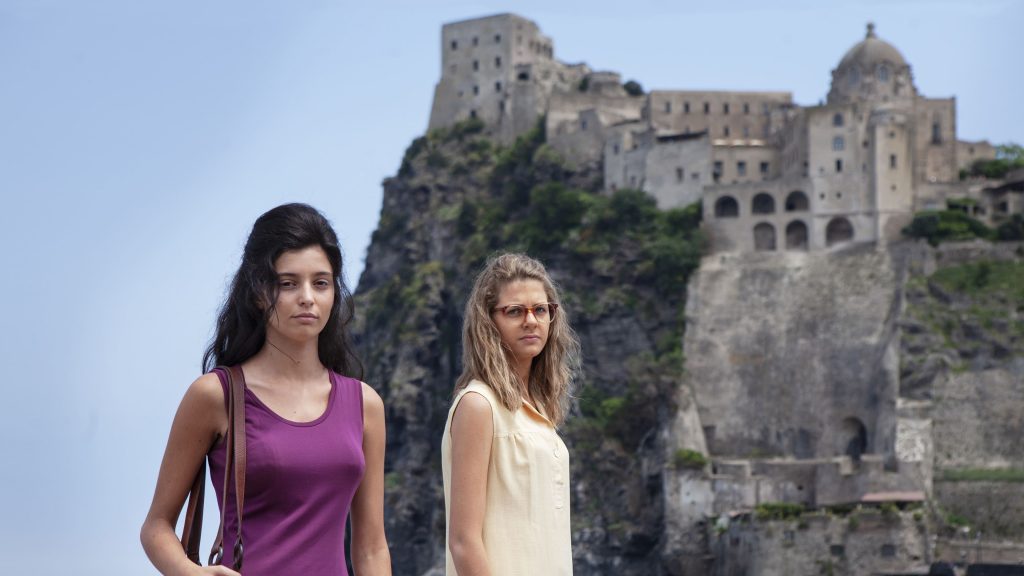 Another late addition, I am crazy about this new HBO Series, now in its second season, about two friends Lila and Elena that take us to Naples and Ischia from the 1950s to current day. Based on the book series of the same name by Elena Ferrante, the movie features all Italian actors and subtitles and encouraged me to take Italian online (again) with Rosetta Stone. Ischia is on our list!
Post By Christina Meza and Jackie Magid