Each year for the past nine years, I painstakingly craft a list of notable new hotel openings for the year ahead – the hotels I am absolutely the most excited about and just can not wait to check out myself. Last year, it was a whopper of a hotel opening list with 70 hotels, of which a handful have delayed their openings to this year. For 2019, I am stripping it back down to my top 20 personal favorites, still no easy task based on the high quality and quantity of hotels expected to open this year. Of course, I couldn't help myself and included several other notable openings coming up that you should know about, especially as it's time to get planning on that Summer vacation.
While this list does include a few highly anticipated openings pretty much on every 2019 list out there (can you say Belmond Cadogan or J.K. Place Paris?), I am extremely proud to include several on my list you likely won't find anywhere else. Really incredible ones at that. 
You know what else? Several of the hotels on this list are already accepting reservations and you can book them directly from here while also gaining exclusive access to special opening offers and Virtuoso benefits, thanks to our partnership with luxury travel agency, Classic Travel. It is the ONLY place you can book hotels and access Virtuoso amenities online. Simply click on the link below the hotels or visit Classic Travel to access VIP rates and amenities.
If you are not already following Inviato Travel on Facebook and Instagram, please do so as you will find almost daily updates on fabulous hotels, cool places to check out and new destinations we are scouting. Or simply stop by for some travel inspiration. Now, let's get started. 
OUR FAVORITE LUXURY HOTEL OPENINGS FOR 2019
BELMOND CADOGAN LONDON
OPENING FEBRUARY 2019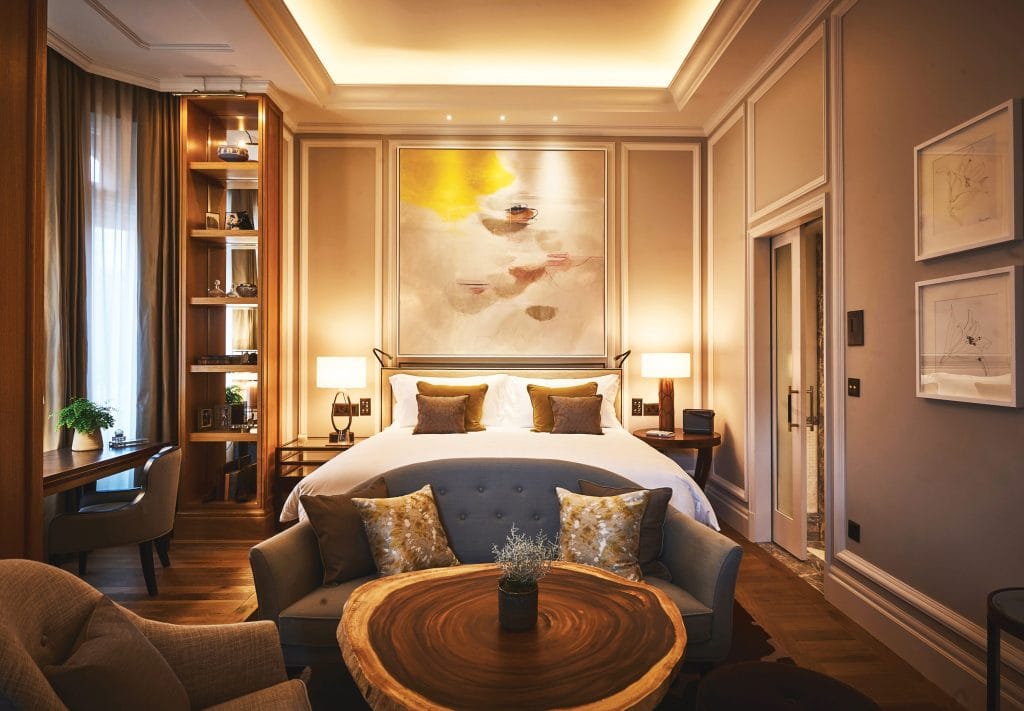 What:  After a three-year $48MM restoration project to the five adjoining Queen Anne town houses that make up the 54-room hotel, the 131-year old Belmond Cadogan re-emerges back into the London luxury hotel scene this month. One of the most talked about hotel openings this year.
Why:  The historic hotel has retained the features that repeat guests love so much (think stained glass windows, mosaic floors and wood-burning fireplaces) while bringing a new contemporary look and modern technology to the guest rooms and public spaces. A new bar, restaurant and tea lounge also reinvigorate this British standby. I am excited to visit here in May and report back with a review!
Check availability, rates and book this hotel with Virtuoso amenities such as complimentary breakfast, credits, room upgrades and early check-in/late check-out.
MOLLIE'S MOTEL AND DINER, OXFORD U.K.
OPENED JANUARY 30, 2019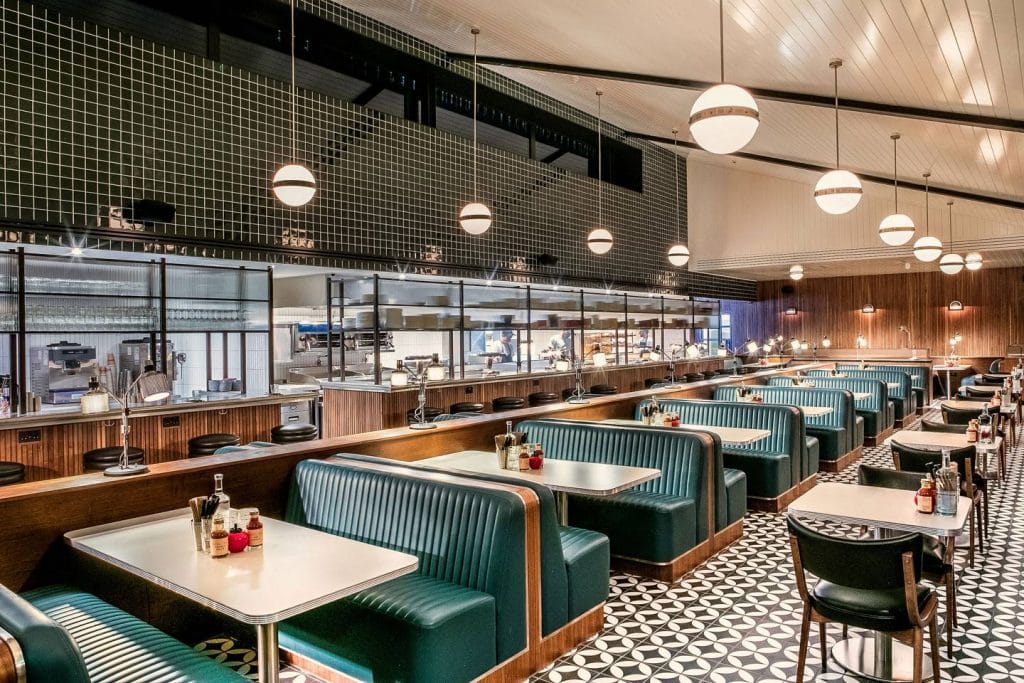 What: American roadside chic in the form of a motel, diner and drive-thru has arrived in Oxford from those that brought you the Soho House. At the 79-room motel, cozy sitting areas, a general store and minimalist bedrooms (inter-connecting family rooms are offered) are offered at much more affordable prices than the Soho House clubs and there is no membership model. At the American-style diner, you will find classics such as burgers, mac & cheese, banana splits, milkshakes and … cocktails of course.   
Why: I fell hook, line and sinker for the Soho Farmhouse in the Cotswolds and am betting this brilliant American roadside chic concept will go BIG throughout the U.K. 
HOTEL DE LA VILLE, ROME
OPENING MAY 23, 2019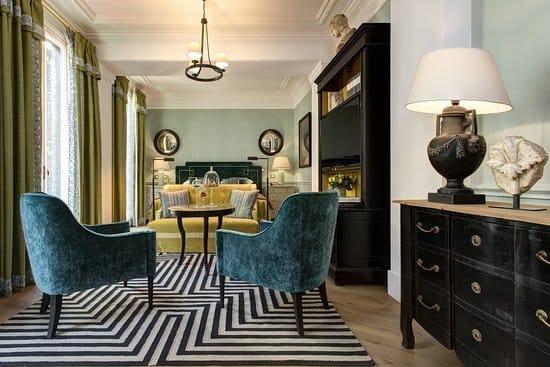 What:  Dual May openings from the Rocco Forte group in Italy? Bellisima! Their new 104-room hotel in Rome, formerly an 18thcentury Palazzo and then the Intercontinental Hotel, sits right on top of the 132 Spanish Steps offering stunning views of Rome. The hotel will have three restaurants, a glamorous rooftop cocktail bar and two story spa.
Why:  Anything coming out of the Rocco Forte brand makes my ears perk. While I am a loyal fan of their other Rome hotel, Hotel de Russie, I can't wait to check this new property out…perhaps on the way to Puglia?
Check availability, rates and book this hotel with Virtuoso amenities such as complimentary breakfast, credits, room upgrades and early check-in/late check-out.
MASSERIA TORRE MAIZZA, PUGLIA
OPENING MAY 2019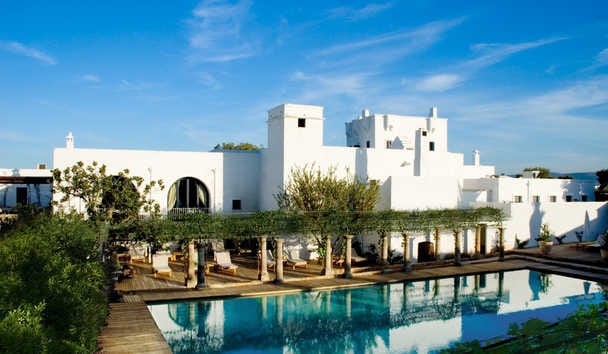 What:  The same month that Hotel de la Ville opens in Rome, so does this beautifully restored Masseria under the Rocco Forte Brand. Housed in a former 16th-century olive mill, this new seaside getaway will feature 40 chic rooms and suites with special features such as fireplaces, private gardens, or rooftop terraces. Add to this a private beach club, spa, golf course, and several places to dine (the garden, rooftop or poolside terrace) amid glorious olive groves.
Why:  The destination of Puglia is predicted to be one the hottest new destinations and Rocco Forte's newest opening is sure to be tastefully stylish.
J.K. PLACE PARIS, FRANCE
OPENING SPRING 2019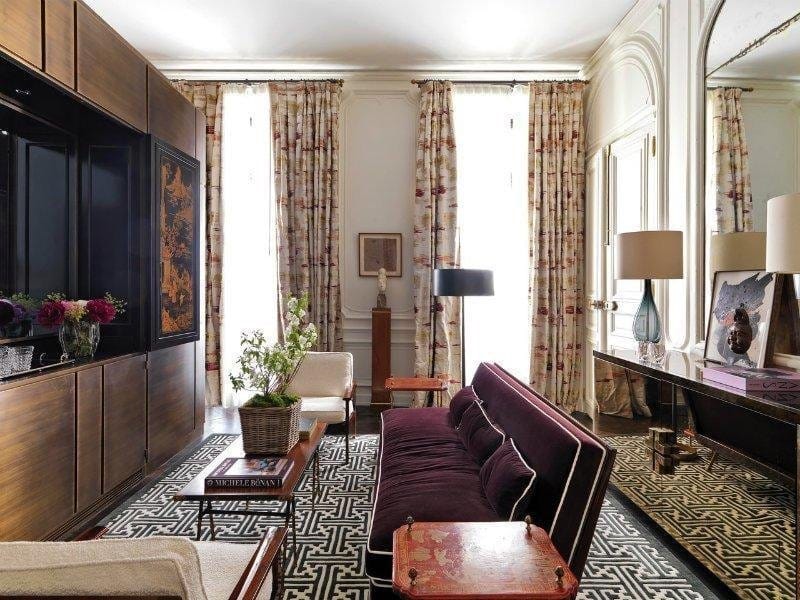 What: J.K. Place Paris is opening a 30-room boutique hotel in the former European Consulate off of the Boulevard St. Germain on the Left Bank. This hotel will have a distinct French twist on their signature Italian style.
Why: This is the first venture of the adored Italian boutique J.K. brand (which owns those fabulous hotels in Capri, Rome, and Florence) outside Italy and the location next to Musee d'Orsay could not be more ideal. Just another place we plan to stop by when we are back in Paris this May.
Check availability, rates and book this hotel with Virtuoso amenities such as complimentary breakfast, credits, room upgrades and early check-in/late check-out.
HOTEL GRAND POWERS, PARIS
OPENED JANUARY 2019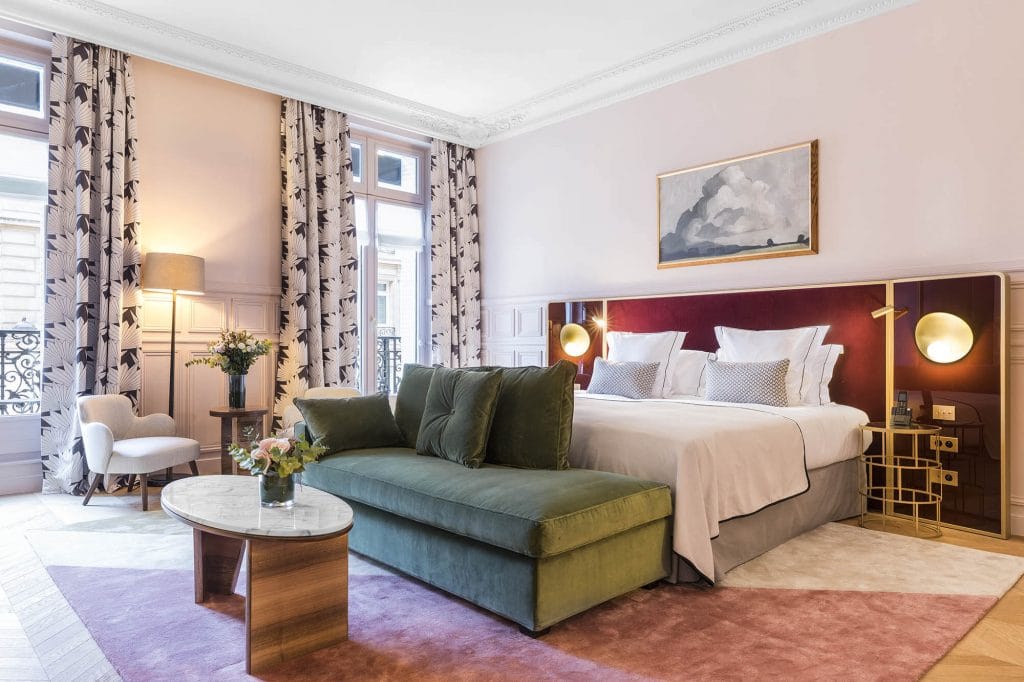 What:  At the heart of the Golden Triangle off the Champs-Elysees, the 100-year old Hotel Grand Powers underwent a massive renovation and has been magically transformed as a five-star 50-room/suite luxury boutique hotel. The gorgeous rooms and suites feature high ceilings and large windows – some with balconies and Eiffel Tower views.
Why:  Two words: Bone structure! Now I really have to get back to Paris. I love the striking design, original retained details (including wood paneling and marble fireplaces) and the location in the 8tharrondissement of this Small Luxury Hotel property.  Tres chic!
LA COUR DES VOSGES, PARIS
OPENING APRIL 2019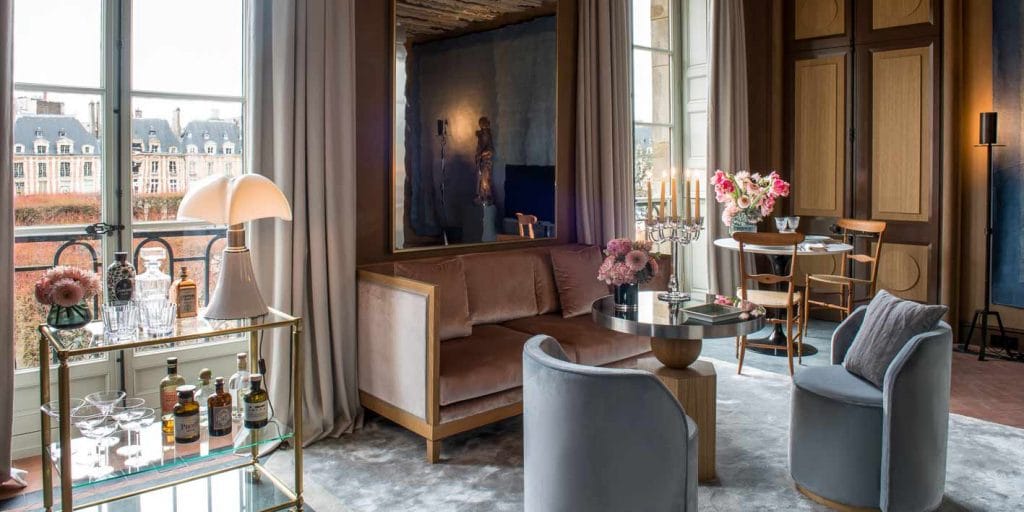 What:  Information is still a bit scarce on the project but from the jaw-dropping images of what is to come has drawn me to it.  We do know that there will be twelve unbelievably spectacular apartment rentals (by day or week) right on the Place des Vosges in the Marais district from the owners who brought you the luxury boutique hotel Nolinski in the 1st arrondissement and Phillipe Starck-designed BRACH last Summer.  They will also be opening another 44-room boutique hotel, Sinner, on Rue du Temple in the Marais in April.
Why:   A luxury apartment rental in a 17th century residence on my favorite square, Place des Vosges? Count me in!
HOTEL CHATEAU DU GRAND-LUCE, LOIRE VALLEY
OPENING JULY 2019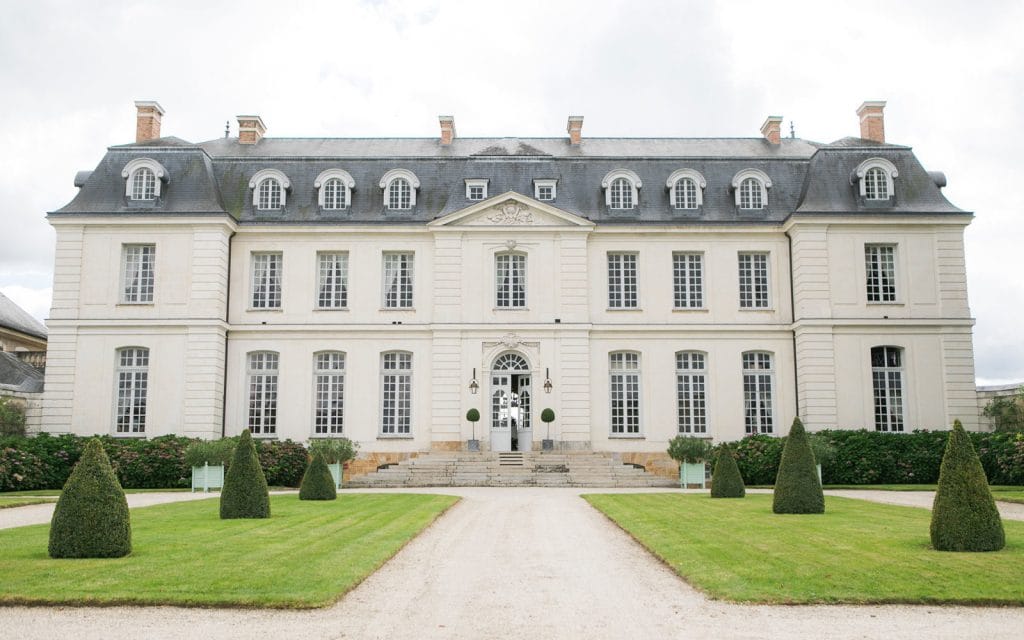 What:  An 18th century Chateau in the Loire just 50 minutes from Paris, once the country estate of a Baron, has been painstakingly renovated and converted into a 17-room renovated 45,000 square feet Chateau. Interior designer Timothy Corrigan bought the Chateau in 2005 for a mere $2.5MM and it took him six years to get it ready for prime time before he sold it. In addition to 80 acres of spectacular grounds, you can expect a spa and fitness center, a grand ballroom (but of course), and orangeries.
Why:  Live lavishly! How often do you get to live like royalty in a true Chateau? Now in the hands of the hoteliers who own the charming Washington School House Hotel in Park City Utah, I am anticipating extraordinary things.
AMERIKALINJEN, OSLO, NORWAY
OPENING MARCH 15, 2019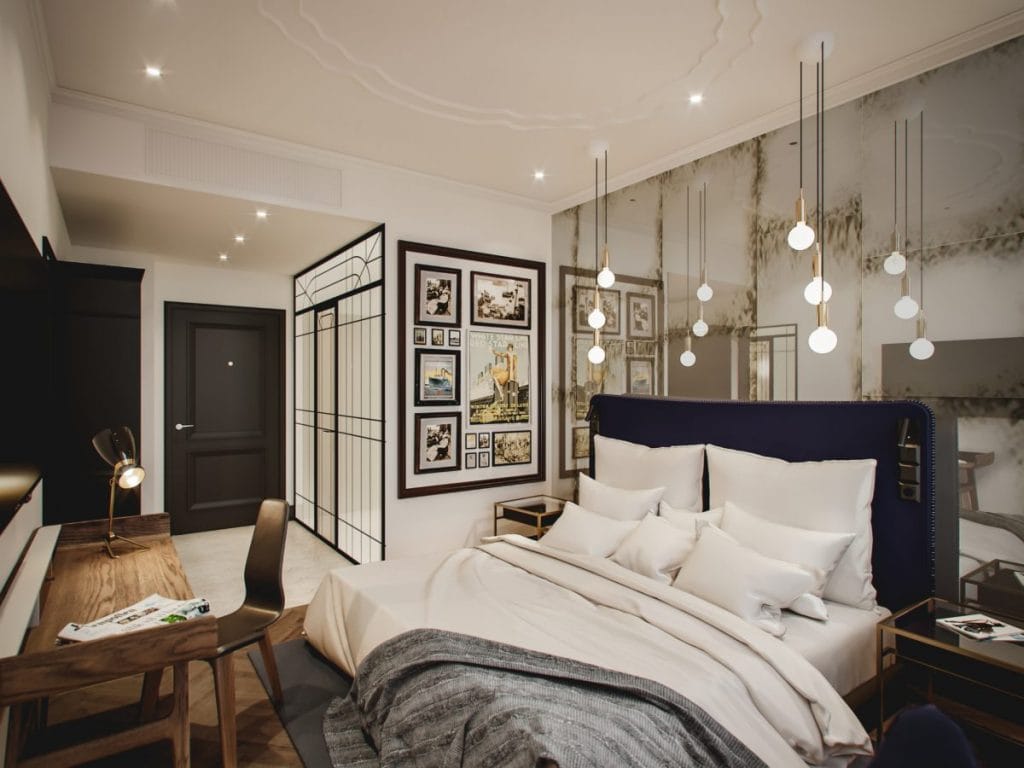 What:  A 1919 building that was once the HQ for the Norwegian American Line has been converted into a 122-room/suite super chic boutique hotel located near all Oslo's main attractions. A brasserie, courtyard café, lobby bar and jazz club keeps things quite lively inside.
Why:  Scandinavia seems to be on everyone's mind these days, including mine. It's about time to get to Norway.  And the Amerikalinjen Oslo has the intriguing mix of contemporary and vintage elements that I love in a hotel.
CORINTHIA GRAND HOTEL DU BOULEVARD BUCHAREST, ROMANIA
OPENING DECEMBER 2019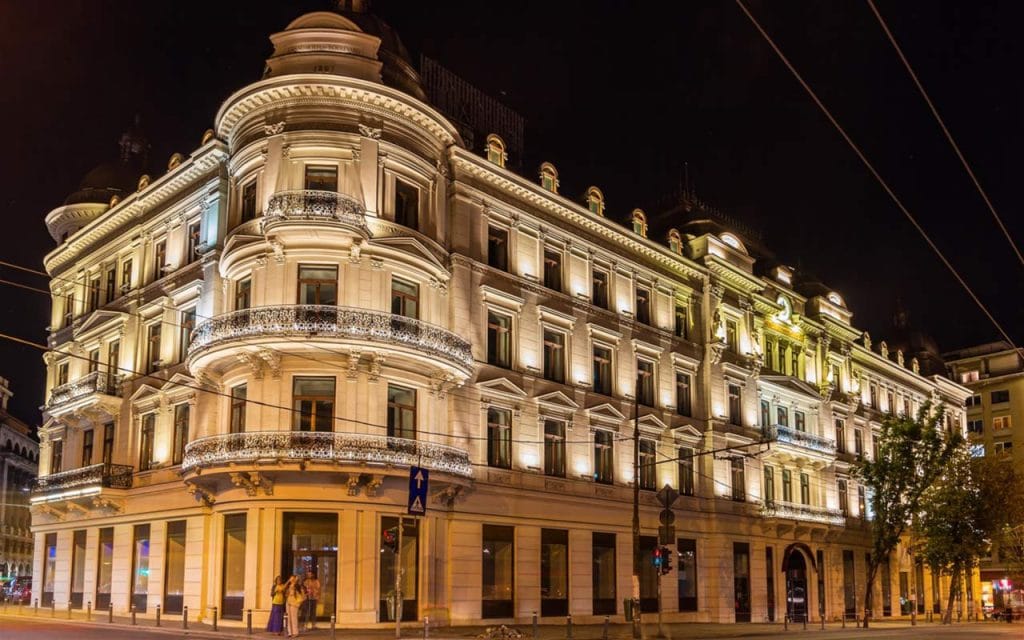 What: Formerly the Grand Hotel du Boulevard, this 19th-century building in the heart of the Romanian capital sat empty for a decade. Now, Corinthia is extensively renovating it and opening it under the brand's umbrella with 34 rooms and suites, as well as a grand ballroom and multiple dining options. 
Why: Because Bucharest doesn't have a heck of a lot of luxury options and is under the radar, making this an easy choice to include on this list. I also love what the Corinthia has done with its London property, so this is worth watching.
DUPONT CIRCLE HOTEL, WASHINGTON DC
OPENING SPRING 2019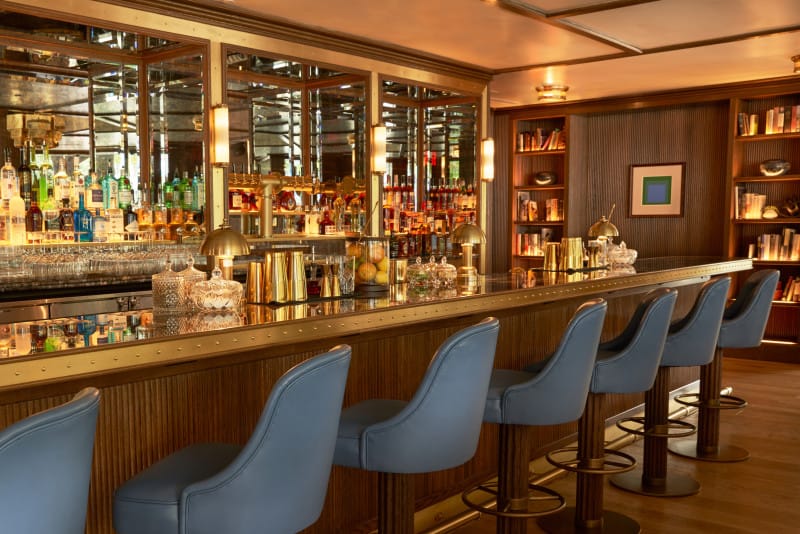 What:  A major transformation of the hotel by the Doyle Collection (who recently re-hauled The Bloomsbury Hotel in London) in the vibrant neighborhood of D.C. will include a renovated restaurant, lobby, and rooftop level, plus a new coffee and chocolate shop, all with interior designer Clodagh at the helm.
Why:  The Dupont Circle Hotel is located in the center of my old college stomping grounds and I can say the location is superb. I'm always looking for a reason to return to D.C. and the just opened glamorous mid-century bar in the hotel, The Doyle (pictured here), does just the trick. 
SAN YSIDRO RANCH, MONTECITO CA
OPENING JUNE 2019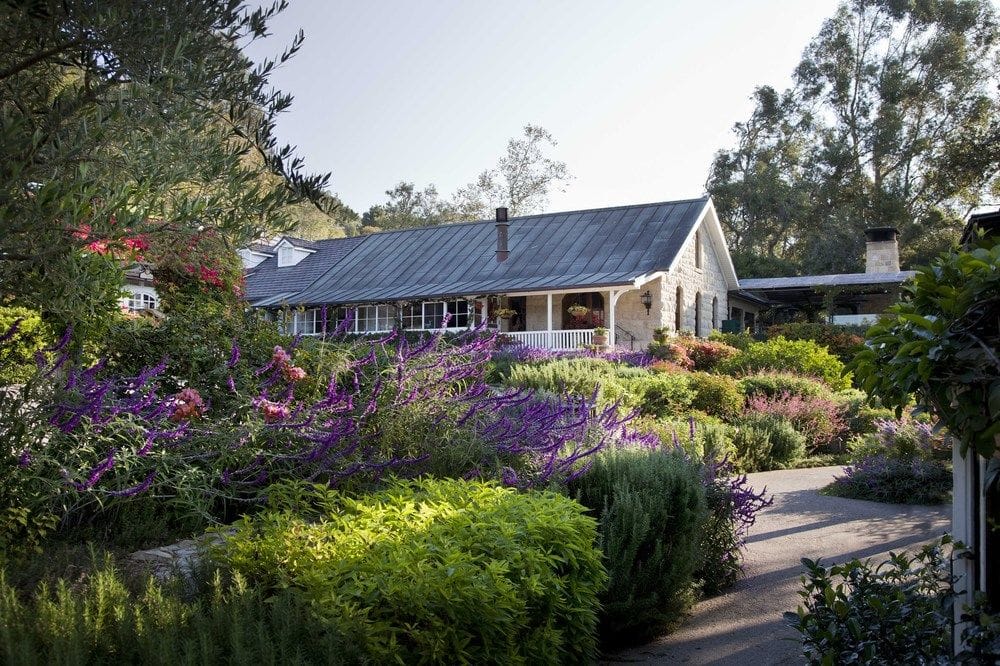 What:  This legendary hideaway, located on 500 acres in the foothills of Montecito, is reopening late this Summer after the deadly wildfires and then landslides destroyed half the property last January (21 of the 41 cottages on the property were damaged along with tremendous damage to the trees and landscaping).
Why:  Both locals and past loyal guests are waiting with bated breath for this heavenly and super-romantic ranch to reopen as the ultimate milestone that Montecito is fully recovered.
Check availability, rates and book this hotel with Virtuoso amenities such as complimentary breakfast, credits, room upgrades and early check-in/late check-out.
1 HOTEL WEST HOLLYWOOD CA
OPENING MAY 14, 2019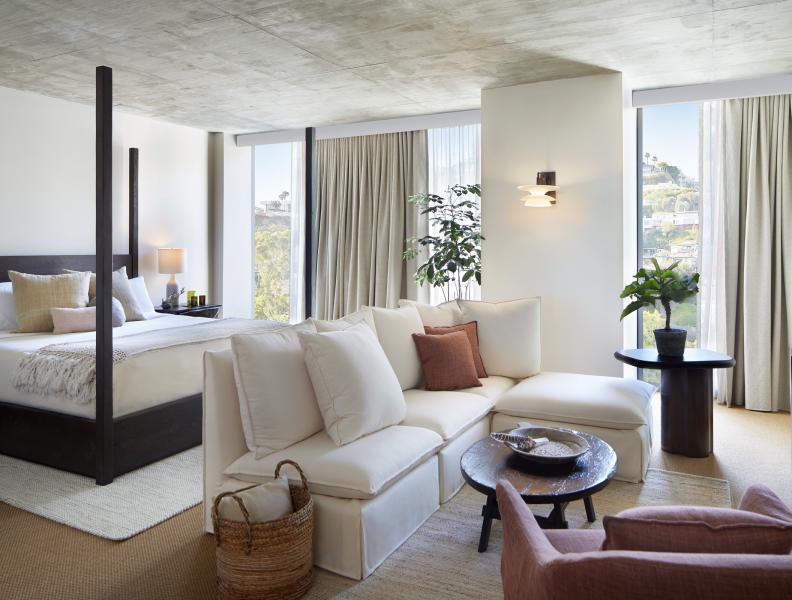 What: I love the vibe and décor of the 1 Hotels – in fact I will be heading back to the 1 Hotel Miami in just a few days. Now the 1 Hotel is taking over the old Jeremy Hotel (or is it the James, or are they the same building – I am so confused!) on the Sunset Strip, an area popular for boutique lifestyle hotels, trendy shops and hip restaurants. The 285-room/50 suite hotel is sure to be the next happening spot when it opens.
Why:  It's the 1 Hotel's first West Coast hotel. Expect more to come with Silicon Valley and Kauai to follow. The rooms are spacious (studio suites start at 500 square feet), the design is light and airy and oh, those floor-to-ceiling windows!
AUBERGE MAUNA LANI, BIG ISLAND HAWAII
OPENING NOVEMBER 2019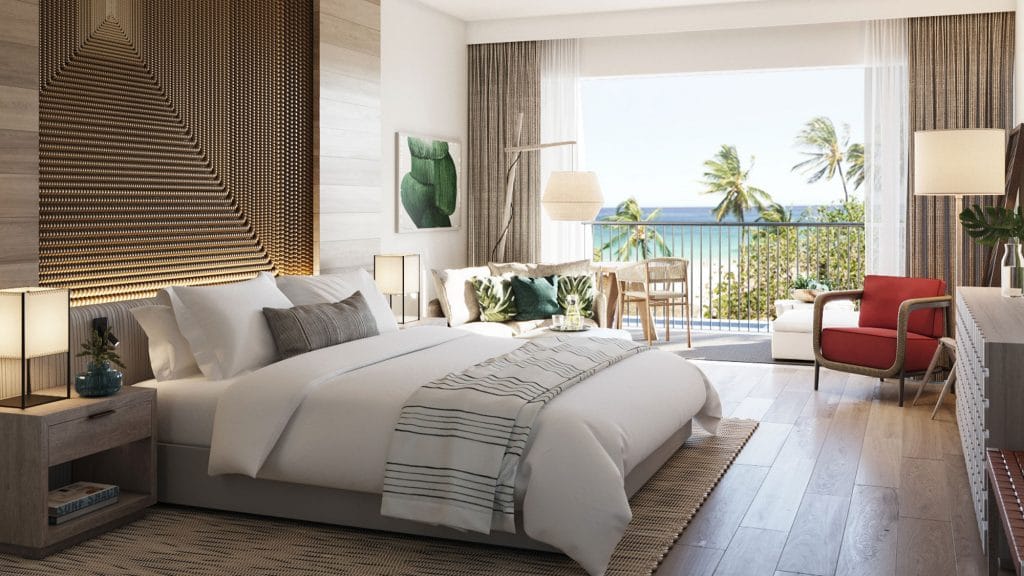 What:  Just back from Big Island, I heard a lot of chatter about Auberge's upcoming Hawaiian property (Auberge's first foray into Hawaii), located on the Kohala coast not far from Four Seasons Hualalai. Auberge Resorts has taken over the 30-acre ocean-front Mauna Lani resort and putting about $100 million into its renovation, updating everything from the pools and public spaces to the rooms and restaurants. A new Auberge spa, fitness center, tennis courts and two golf courses are also expected.
Why:  I can't wait to see what Auberge does with the Mauna Lani property as the coast is simply stunning – it's why I keep going back to the Big Island year after year. Following its heels is the Rosewood who announced last week they will manage and reopen Kona Village in 2022 after a two year renovation. It's obviously not just the lava from the Kilauea volcano that are heating things up on the Big Island!   
THE LODGE AT BLUE SKY, UTAH
OPENING MAY 1, 2019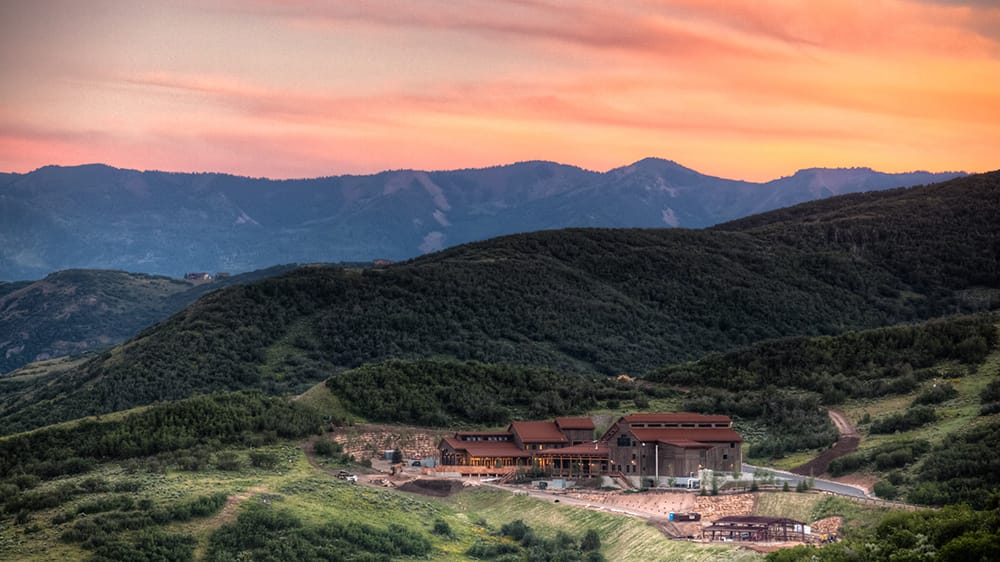 What:  The wildly anticipated 46-suite luxury ranch The Lodge at Blue Sky sits on 3,500 acres outside Park City, Utah. Almost everything here will revolve around outdoor pursuits, from fly-fishing and yoga in the summer to snowboarding and heli-skiing in the winter – and it's super convenient to the slopes. There is nothing like it in Utah. 
Why:  A luxury family ranch that is an Auberge property with tons of outdoor activities for everyone –  what's not to love?  What I admire most (outside of the on-site whisky distillery) is that most of the 75 horses on property are rescues that have been given a second chance and retrained. Totally on our own family's bucket list – any excuse to don my cowboy hat again.
Check availability, rates and book this lodge with Virtuoso amenities such as complimentary breakfast, credits, room upgrades and early check-in/late check-out.
SNOWPINE LODGE, ALTA UTAH
OPENED JANUARY 2019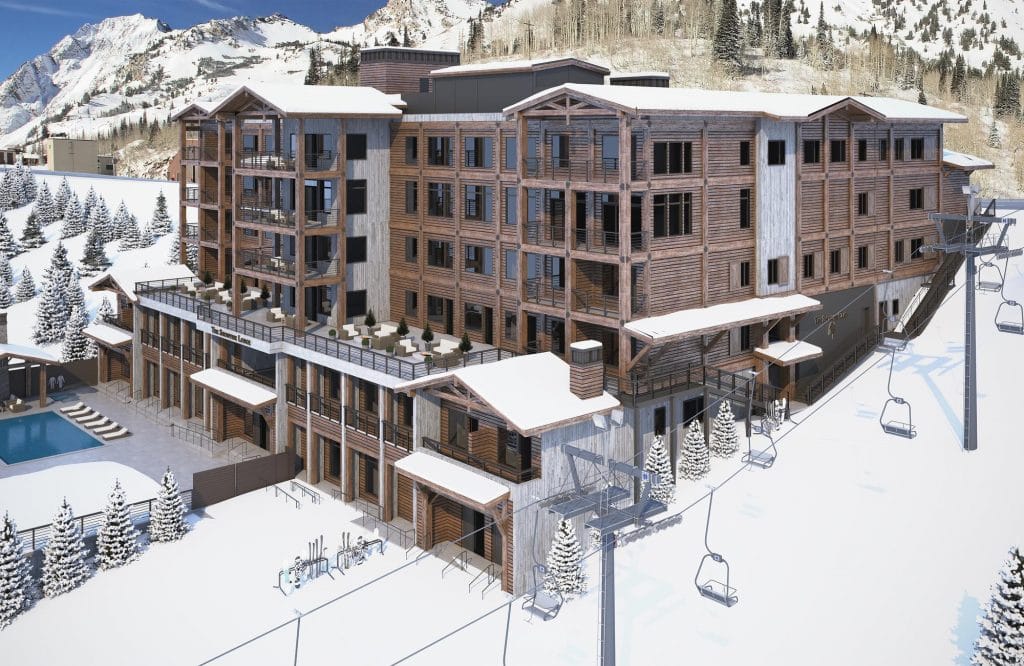 What:  If you have been skiing in Alta, as I have you know there was a certain dearth of lodge offerings. The first taste of luxury has come to this low-key hard-core ski town! The ski in/ski out Snowpine Lodge (built on the site of the original 1941 lodge of the same name) just opened with 59 rooms and suites along with 19 dorm-style bunk rooms. A heated slope side pool (opening any moment now), full spa with indoor grotto, oxygen bar (much needed for altitude sickness), fire pits, game room and movie studio keep everyone entertained. In addition to a new lift, there are two onsite restaurants Gulch Pub and Swen's Restaurant onsite.  
Why:  Finally, a luxury hotel in Alta and already its solidly booked out this month! We dig the modern farmhouse design. Go for the suites with exposed beams and free-standing bath tubs.
FOUR SEASONS NAPA VALLEY,  CALISTOGA CA
OPENING NOVEMBER 1, 2019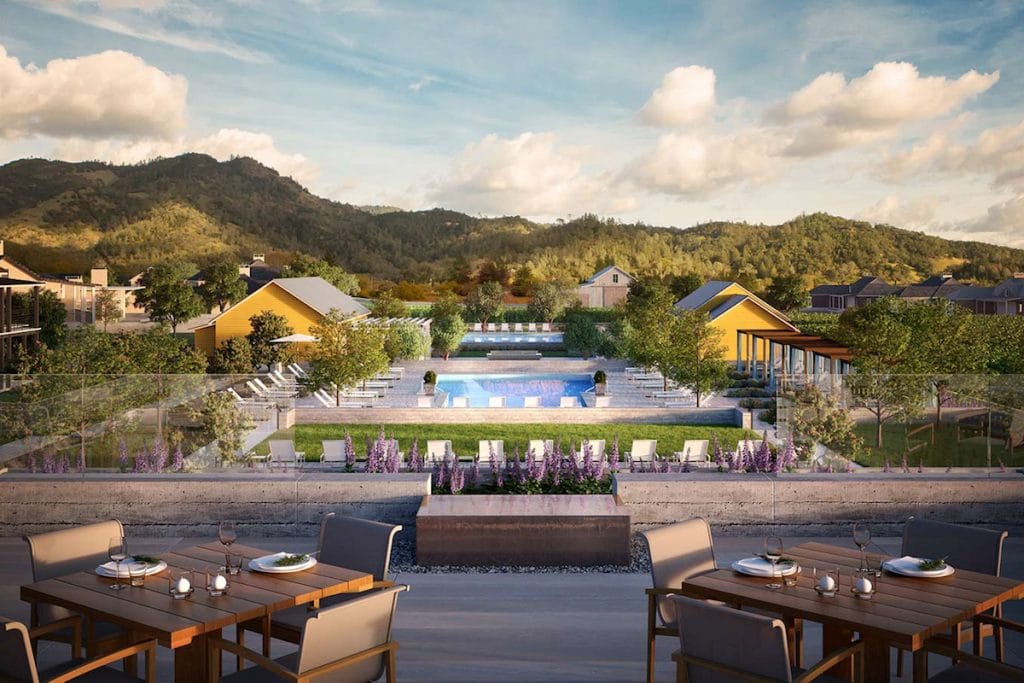 What: A Four Seasons in Napa? It was only a matter of time! In the heart of Calistoga surrounded by vineyards and mountains, the Four Seasons Napa Valley will be opening a farm house-inspired resort this Fall with 85 villas, 20 three and four bedroom residences, two pools (one for adults and one for the kids), a restaurant, spa, fitness center.. and of course its own 5-acre vineyard. Not surprisingly, the resort will have its own on-site winery where guests will be able to taste and even blend their own wines.

Why:  The Four Seasons is opening SIX new hotels across the globe this year, but this farmhouse-chic wine country resort is the one I am most excited about. Napa is becoming quite the family destination!
HALEPUNA WAIKIKI BY HALEKULANI, HONOLULU
OPENING FALL 2019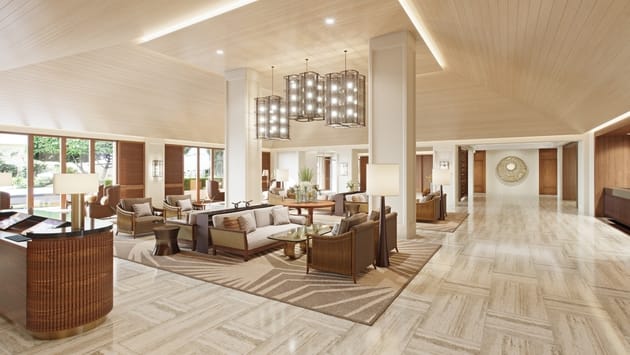 What:  A multi-million dollar transformation of the former Waikiki Parc Hotel into a new chic boutique 288-room property that will be managed by the nearby five-star Halekulani resort.
Why:  Honolulu needs fresh contemporary options similar to Alohilani, the most recent arrival on Waikiki. And I know anything that interior design firm Champalimaud is involved in is going to be gorgeous.  
NAYARA TENTED CAMP, COSTA RICA
OPENING FALL 2019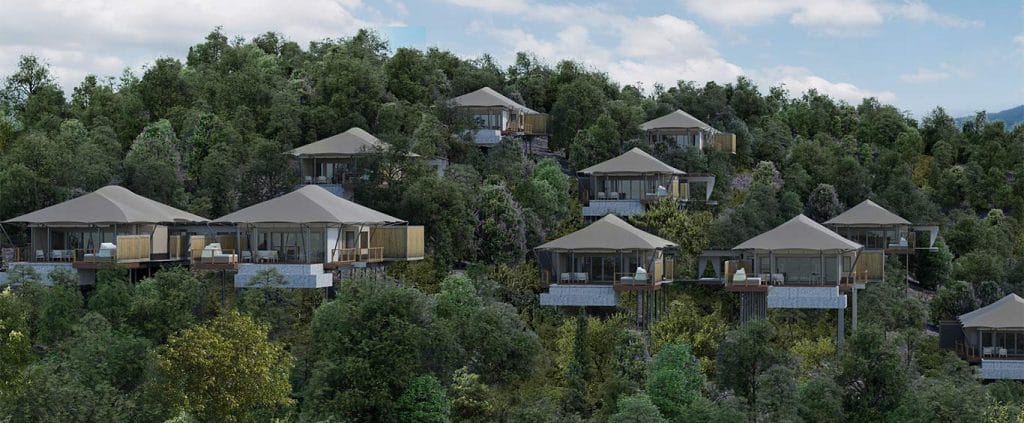 What: Anyone who has stayed at the tropical Nayara Resort in the Costa Rican rainforest of Arenal National Park, has raved about it. Now, Nayara is building a tented camp of 18 luxury tents (12 are linked together as two bedroom units for groups or families). Set high on the hill with views of the Arenal Volcano, the luxury air-conditioned (yes!) tents will feature plunge pools fed with natural hot springs, four-posted canopy beds and a spacious bathrooms. A swim-up bar, family-friendly pool, tons of activities such as ziplining and white water rafting and a new Asian restaurant (in addition to the six at Nayara Resort) are also expected.
Why:  Glamping tents is right on trend with discerning travelers wanting to get more immersed with nature.  After staying in several throughout Africa and just recently Montana, I am totally on the bandwagon.  I would go for the on-property sloth sanctuary alone.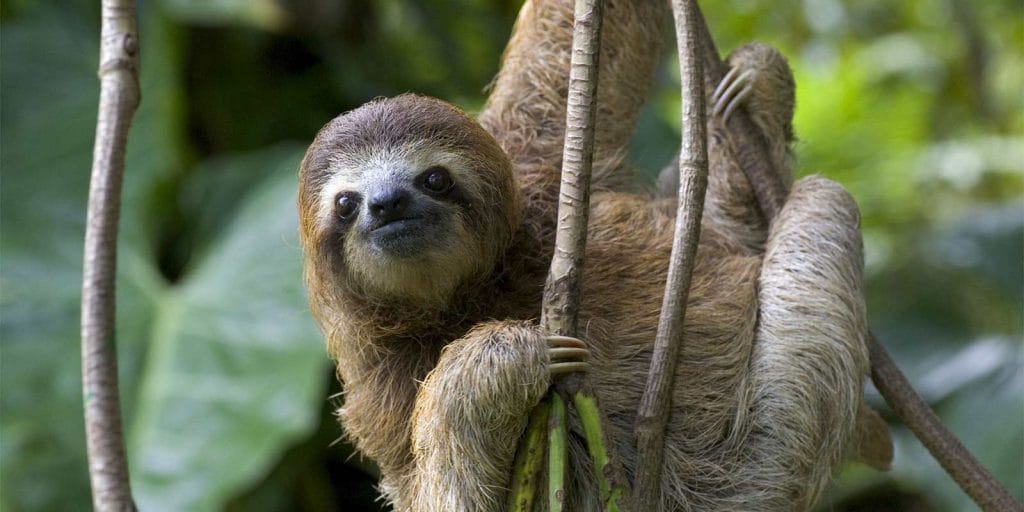 THE FARMSTEAD AT ROYAL MALEWANE, SOUTH AFRICA
OPENING MAY 1, 2019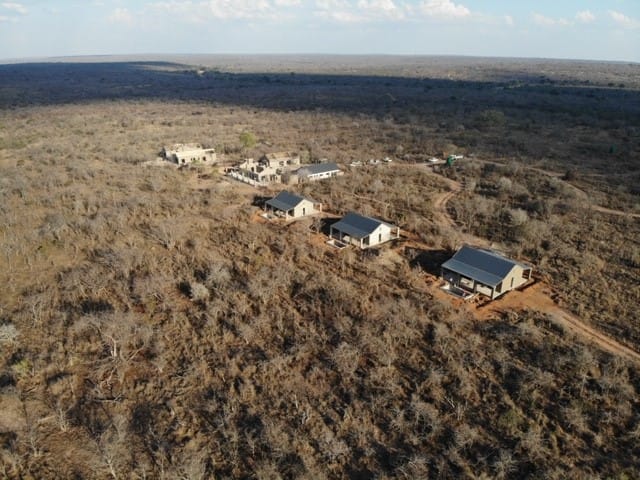 What:  This beautiful uniquely styled new lodge at Royal Malewane is just a 12-minute drive south from the well-known luxurious Royal Malewane (which just got refurbished itself) in Kruger National Park. Located on an elevated ground for prime wildlife viewing, there are three suites and a private villa for up to 14 people. The Farmhouse, as the villa is called, comes complete with private butler, chef and housekeeper and dedicated ranger and tracker.
Why:  I am always keeping an eye on new and updated lodges in Eastern and Southern Africa for my safari-going clients. This new exclusive lodge brings a completely different design style to safari living in South Africa which to date has been on extreme sides of the spectrum – old-school traditional or very modern.
ELEWANA LODO SPRINGS, KENYA
OPENING JUNE 2019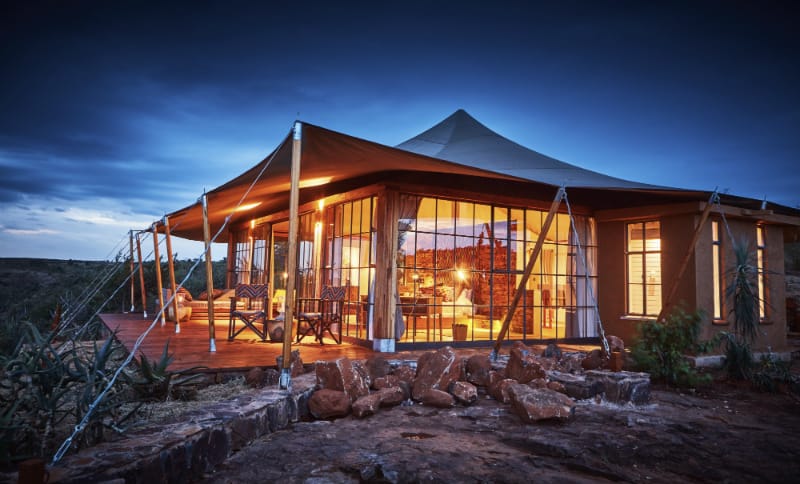 What: A completely new ultra-private eight-tent camp in Kenya, as a result of a partnership between the Nature Conservancy, Loisaba Conservancy and Elewana, all on a 56,000-acre concession.
Why: Having stayed in two Elewana properties (read my review of Elewana Collection's Elephant Pepper Camp) just this October, I am eager to visit more. Each of Elewana Collection's camps (now 16 across East Africa) is unique but their commitment to conservation and the communities are solid across all of them. The particular location of this new camp is stunning with sweeping views of Mount Kenya and the plains.
OTHER NOTABLE OPENINGS IN 2019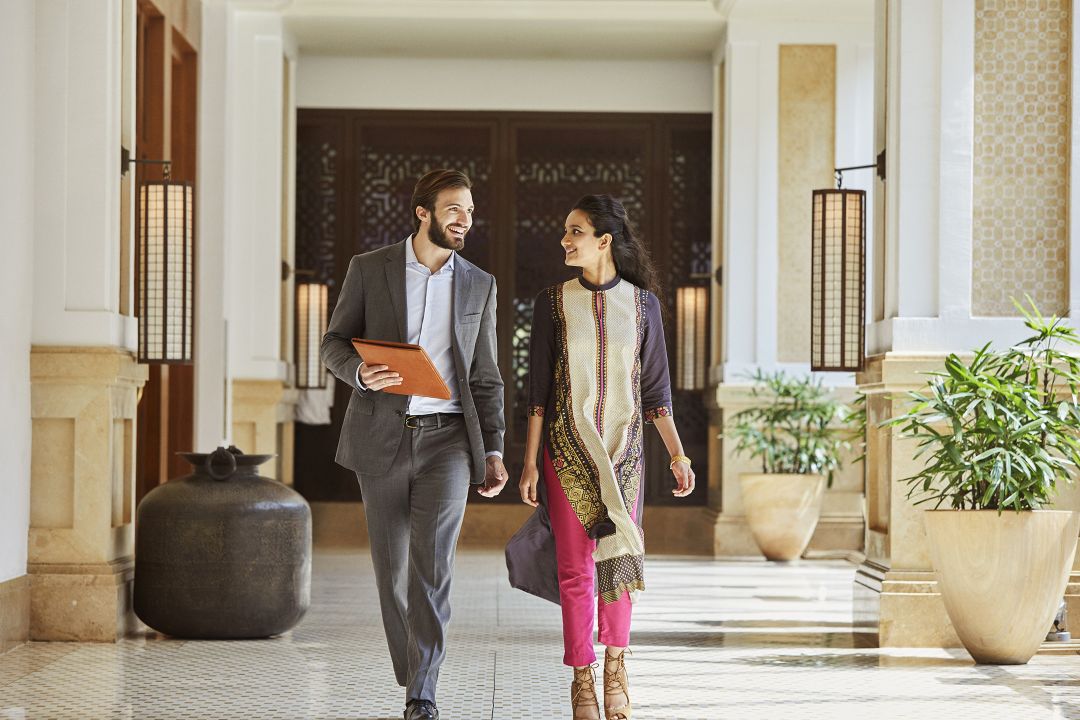 ISLA BELLA BEACH RESORT, FLORIDA KEYS
OPENING APRIL 1, 2019
Located in the mid-keys, this is an entirely new build, on 24 beach-front acres featuring four pools, four restaurants (including a burger joint and pizzeria with wood burning oven) and tons of activities for families.
BAKER'S CAY RESORT, KEY LARGO
OPENING FEBRUARY 2019
 This new resort, part of Hilton's Curio Collection, is set on a former pineapple plantation offering a beach, waterfalls, hammocks, suites with wrap-around terraces, four restaurants. And of course, you can pay with points.
CALILO, IOS ISLAND, GREECE
OPENING JUNE 2019
Opening right before the height of summer on an island smack in-between Mykonos and Santorini. This 30 suite resort is set on a 1000 foot long beach on one site with 1,100 acres of winding trails and groves with 485 olive trees. Alongside will be a spa, fitness center, water sports and three restaurants.
THE LILY OF THE VALLEY, ST. TROPEZ
OPENING JUNE 2019
Perched over a cliff to the beach of Gigaro,  a chic new 44 room/suite property designed by no other than Philippe Starck will open in June.  Announced just last week, the year-round property will have three restaurants and bars, two swimming pools, and a wellness area along with a 5-bedroom private villa.
SAVOY PLACE MADEIRA
OPENING SPRING 2019
The site of the former Savoy Hotel, just a short walk from the heart of Funchal's charming Old Town, will become the home of the new Savoy Palace, a modern and chic hotel offering panoramic views from the rooftop lounge, multiple pools and several stylish restaurants and bars 
ANDAZ VIENNA,  AUSTRIA
OPENING APRIL 2019
The luxury lifestyle hotel, designed by the renowned architect Renzo Piano, will offer 303 rooms and suites connected by interlocking bridges and sharing a spacious lobby on the ground floor. The breathtaking sky bar Aurora will offer guests views overlooking Vienna.
ST. REGIS, NILE CAIRO, EGYPT
OPENING APRIL 2019
St. Regis will be opening this new 292 room/63 suite property in a landmark 36-story building with seven restaurants and bars in one of the best locations in Cairo.  The project has come under delays for almost a year due to diplomatic disputes so we are keeping our fingers crossed that it gets resolved soon and opens on time.
MARI MARI LODGE, CHILE
OPENED JANUARY 2019
The 5-star eco resort Mari Mari Natural Reserve on the Pacific coast of Northern Patagonia in Chile just opened January 1 and it's truly something special. Six oceanfront villas or master residence to choose from, outdoor activities galore, spa, horses, pool and a 20k square foot ocean-front lodge for dining and checking out the incredible views.
ROSEWOOD HONG KONG, CHINA
OPENING MARCH 2019
This new landmark opens this spring in a prime Victoria Harbor waterfront location at the former New World Centre on Salisbury Road in Tsim Sha Tsui.  The ultra-luxury hotel will have 398 rooms (along with 199 residences for longer stays), eight dining options, fitness center and swimming pool.
Check availability, rates and book this hotel with Virtuoso amenities such as complimentary breakfast, credits, and room upgrades and early check-in/late check-out.
MANDARIN ORIENTAL, SANTIAGO CHILE
OPENED JANUARY 2019
The 310-room luxury property, located in the upscale neighborhood of Las Condes overlooking the Andes, just opened in January with a free-form pool, spa, and five restaurants and bars.  
FOUR SEASONS HOTEL MADRID, SPAIN
OPENING LATE 2019
A welcome addition to Madrid in a historical landmark, the 200-room/suite hotel will have four restaurants and bars including an expansive roof terrace and spa.
NOBU HOTEL BARCELONA, SPAIN
OPENING LATE SUMMER 2019
Nobu continues the expansion of its hotel brand into Barcelona with a 250-room/suite hotel and, as expected, its famous Nobu restaurant which here will offer panoramic views of the city from the 23rd floor.
Check availability, rates and book here with Virtuoso amenities such as complimentary breakfast, credits, room upgrades and early check-in/late check-out.
HOTELS ON OUR 2018 LIST THAT ARE NOW OPENING THIS YEAR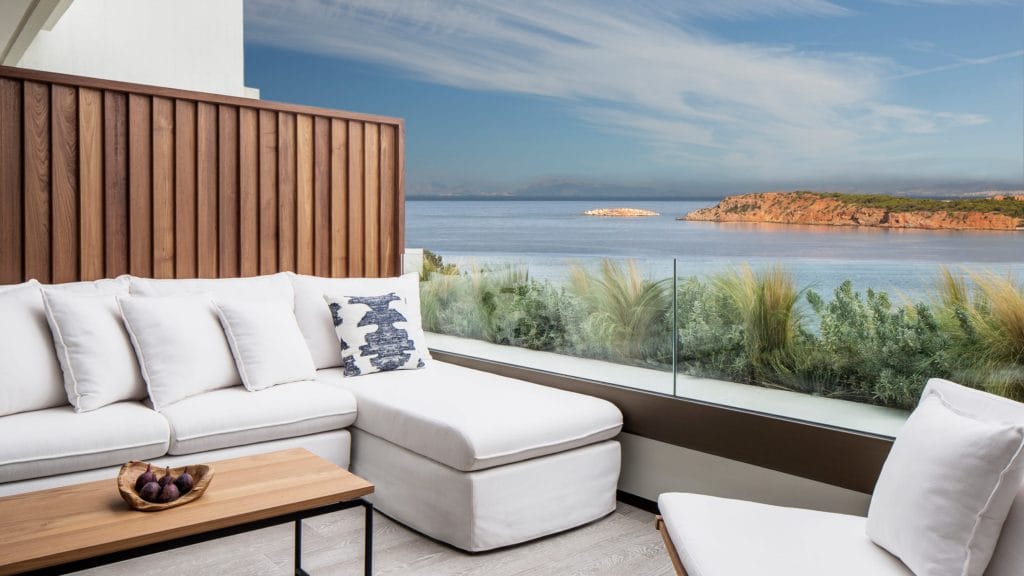 BLACKBERRY MOUNTAIN
FEBRUARY 2019
The focus is all about wellness (eating is still important but after you do all the activities!) at Blackberry Farm's new 5,200 acre property opening this month, just a few miles from the Farm. Choose from 18 cottages, six cabins with fire-pits and multi-bed homes. Wellness classes, yoga and pilates and sports galore (hiking, biking, riding, fly fishing, paddle sports, sporting clays…the list goes on) for every level. When you are done, the amazing farm to table cuisine Blackberry is known for is waiting for you at two on-property restaurants along with its own brewery and wine cellar. 
ROSEWOOD MIRAMAR BEACH
OPENING MOVED TO FEBRUARY 2019
Information about this beachside resort opening in the American Riviera has been hush-hush but we have received word that it is opening in February. The 161-room resort sits on 16 acres of beachfront and will be equally ideal as a girls getaway as it is a family resort. Fitness studio, two pools, and a spa, resort activities along with beach watersports will keep anyone active. As will the six onsite restaurants, beach bar and ice cream and burger shacks!
BAGLIONI MALDIVES
OPENING MOVED TO APRIL 2019
Baglioni's first property outside Europe, the first 5 star Italian resort is located on Maagu Island in the Maldives. The family-friendly (kids club included) resort will have 96 villas over water, beach and garden along with its own with its own PADI five-star dive center and four restaurants (of course one is Italian!)
FOUR SEASONS ASTIR PALACE, ATHENS, GREECE
OPENING MOVED TO MARCH 2019
This is the first Four Seasons property in Greece and, with three private beaches, a gorgeous boardwalk and seven (yes, seven) restaurants and multiple lounges, this is going to be THE place you will want to stay before setting sail for the Greek islands. Just a short 30 minute drive from Athens on the peninsula.
SIX SENSES SHAHARUT, ISRAEL
OPENING MOVED TO LATE 2019
Still no word on a definite opening date for this highly anticipated Six Senses property located in a dramatic cliff setting to the south of the ancient Negev Desert's Ara Valley58 suite spa and resort other than it has been pushed to mid to late 2019.