Nothing speaks 'Summer' to me like the island of Nantucket.  It is hard NOT to fall in love this quintessential New England island the minute you arrive. The minute you step off the plane at ACK or the ferry, and take in the salty, sea air, you just feel relaxed.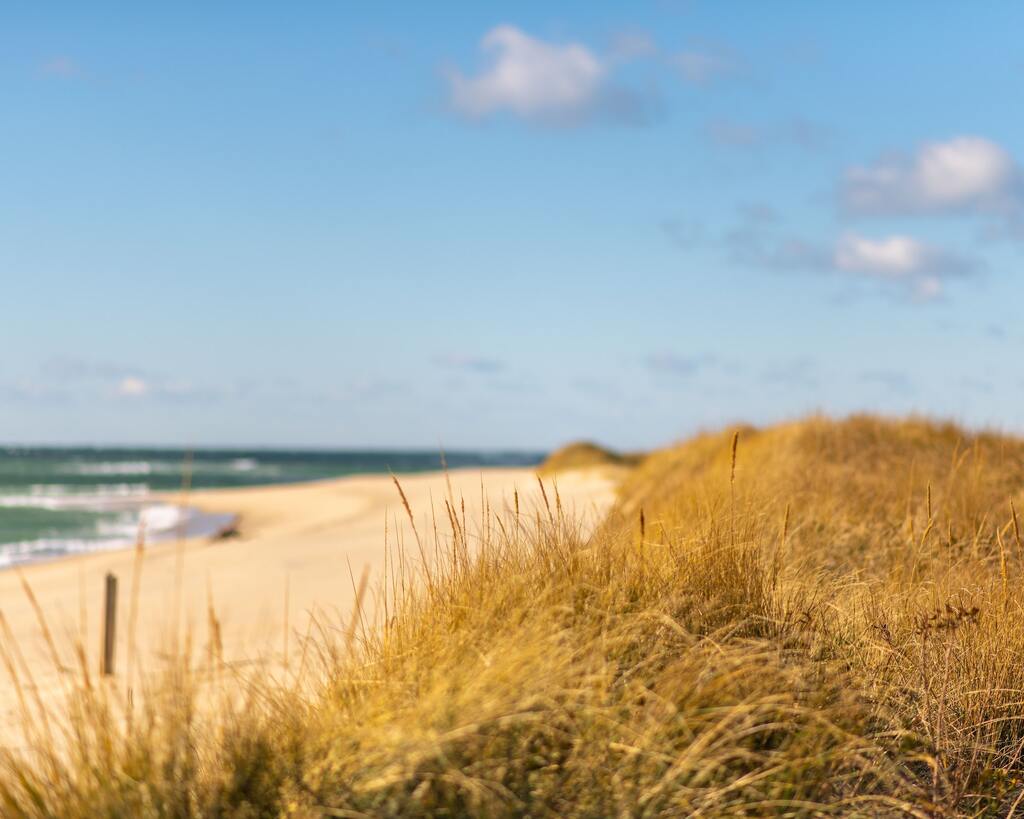 The grey cedar clap board houses, harbors and wharves, lighthouses, and hydrangea-lined cobblestone streets (leave your heels at home!) all create a sense of stepping back in time.  What I love most about island is that not much changes. It is one of few Summer destinations that has resisted huge development, with no chain stores or even traffic lights to be found on the island. Our Nantucket Guide features our favorite places to stay, shop, eat and discover on this New England island.
Stay
Some of the best places to stay are the one of the iconic Nantucket Island resort properties which include Jared Coffin House, the White Elephant Hotel and Village near town, the White Elephant Lofts on Main Street or the more secluded, Relais & Chateaux The Wauwinet hotel.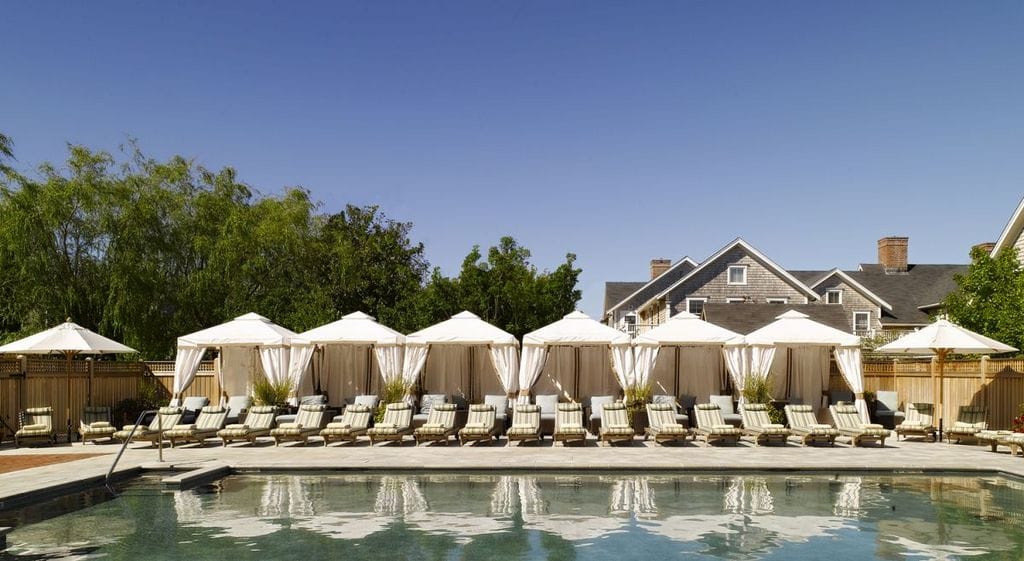 Another wonderful stylish newcomer to the island is the utterly charming  boutique hotel, the Greydon House  located right in town and a four minute stroll from the Ferry terminal.
Eat
Claudette's Sandwich Shop
Old-time classic sandwich shop in Sconset. Pick up a sandwich pre-beach at the old-time.  10 Main Street, Siasconset.
Or' The Whale
Located on Main Street, this new restaurant is from the owners who brought you the Sandbar at Jetties Beach and has been quickly embraced by locals and tourists alike. It was only open a week when we at here and we loved it. Highly recommend the clam chowder, lobster rolls and to-go daily fresh-baked donuts. 38 Main Street.
Sandbar at Jetties
A popular casual open-air restaurant right on the beach with a fun atmosphere. From 3-5 p.m., it gets packed for the $1 oysters and live music at sunset. A must. 4 Bathing Beach.

Galley Beach
Just down the road from Sandbar, this indoor/outdoor restaurant is also on the beach and more elegant (not for families with younger kids). This is the place to go around sunset and lounge outside for cocktails. Seafood, raw bar, burgers and dogs. 54 Jefferson Avenue.
NautiluS
Rustic-modern hotspot in town featuring global small plates and inventive cocktails with whimsical names (I recommend the Nauti Dog or Kermit the Frog). One of the best dinners I have had. Great ambiance and menu. They only take same-day reservations. Order the crispy duck and ribeye ahead. 12 Cambridge Street.
Lola 41
Located directly across White Elephant Village, this is another constant favorite of ours. Incredible cocktails, sushi and burgers are the best on the island as are the fries and Mac n' cheese.
Via Mare
The only restaurant on my list that I didn't get to try is this atmospheric Italian bistro in the new boutique hotel, Greydon House. The menu features crafty cocktails and wonderful Italian dishes.
Boarding House
We loved this restaurant on Federal Street for its ambiance as well as farm-to-table organic and locally sourced menu. Make reservations well ahead as it is a popular spot for dinner.
Black Eyed Susan 
This tiny (cash only) institution on India Street is known for its diner-style breakfasts. Go early or prepare to wait in line.  Get the counter if you can.

Brant Point Grill
Located at the White Elephant Hotel, this is a must-do for Sunday brunch or cocktails at sunset. Get the Bloody Mary!
Lola Burger 
Located a little outside of town, this super casual offshoot of the popular eatery Lola 41 serves excellent burger and craft beers with to-die-for truffle fries.
Cisco Brewers
The island's only brewery where local bands play all day, and every type of craft beer and ale on tap (wine is served too) imaginable is there for the tasting at three different bars. Food trucks feature everything from oysters and lobster rolls to dumplings and tacos. Go for lunch or cocktail hour on a nice day. Tours also available daily.
Cru 
A chic and stylish nautical eatery the end of the wharf. Go for dinner and order the oysters and famous Lobster Rolls which has deserved reputation as the best lobster roll on the island.
The Pearl
Always a winner for Asian-inspired seafood on Federal Street.
Shop
Mitchells Book Corner
Our favorite bookstore in Nantucket. Very old-school, independent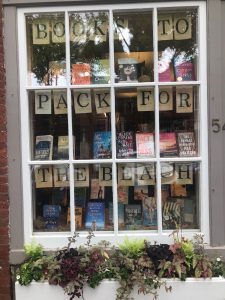 bookstore with local authors. 54 Main Street.
Peter Beaton Hat Studio
Just beautiful custom-made straw hats and totes. 16 Federal Street.
Skinny Dip
Another great teen clothing spot. Great swimsuits. 23 Old South Wharf.
Cattivo
Inexpensive, cute outfits for teens. 20 Centre Street.
Jack Wills
British store offering preppy classics with a trendy twist. One of only two boutiques in the States. 1 South Water Street.
Vineyard Vines
Classic preppy clothing which make great gifts too. 2 Straight Wharf.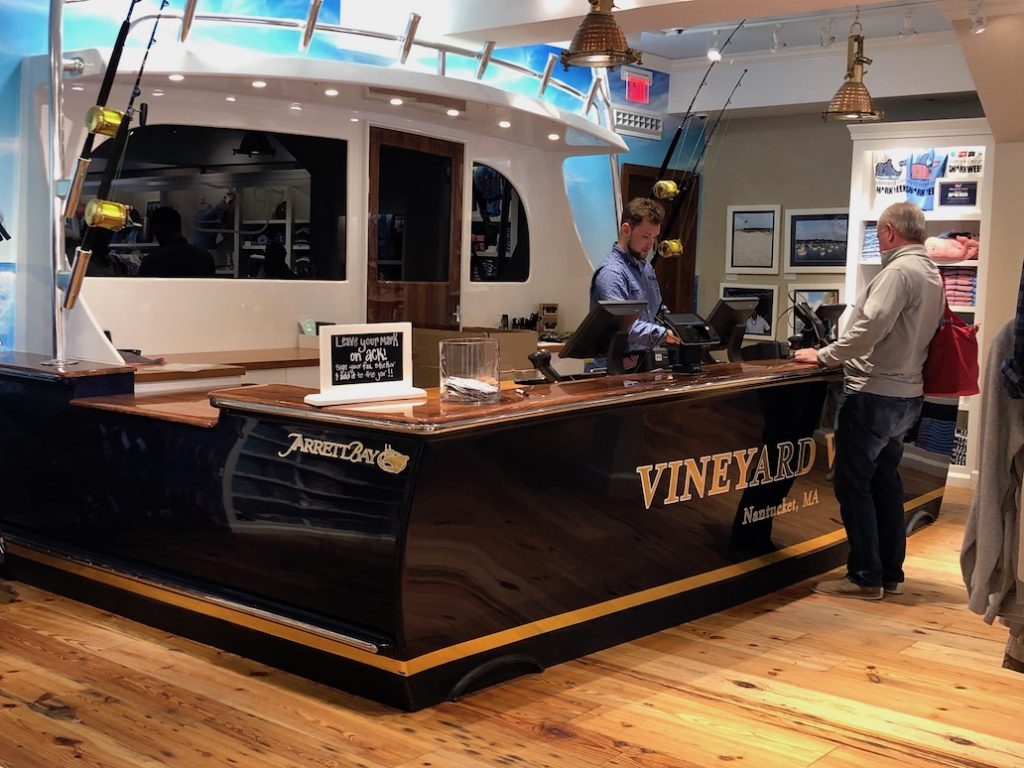 Res Ispa
Next to Salt boutique, this store has cool jeans, sneakers, and unique clothing. Your teen will love it. 4 S. Water Street.
Perch
Nice clothing store on the harbor that does collaborations with other brands: last Summer, they did a pop-up with Veronica Beard while this year it is with Derek Lamb. 2 Harbor Square.
Salt
Boutique clothing store well curated with trendy and classic clothing from the latest brands. 4 South Water Street.
Veronica Beard
VB's newest shop debuting Summer 2020. 11 S Water Street.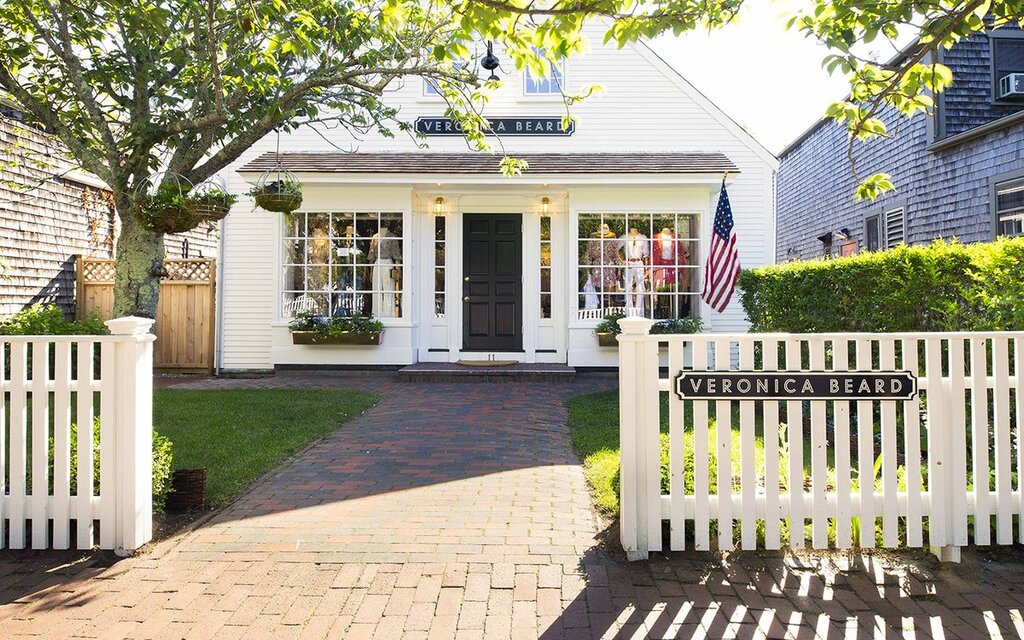 Do
RENT A JEEP
The best way to explore the island, preferably with a convertible top.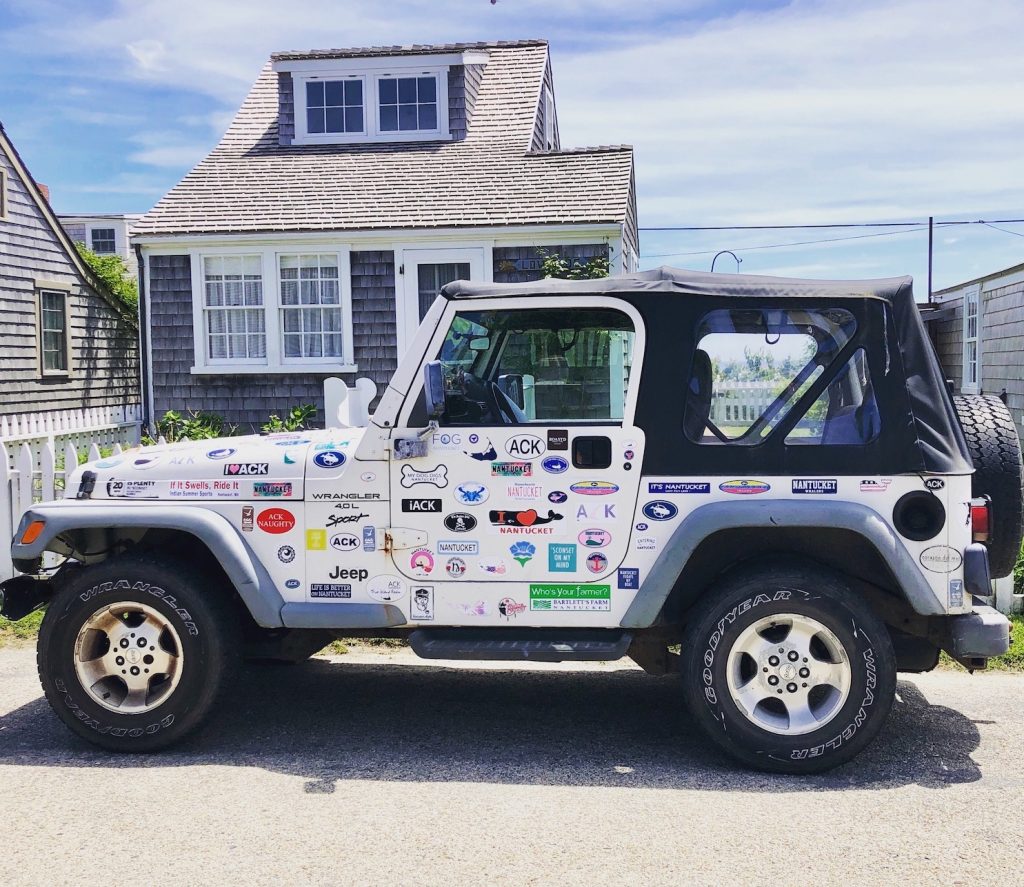 It's serious competition between these two ice cream institutions below, both which are known for their homemade ice cream. You can expect lines at both, but it's worth the wait.
JACK AND CHARLIES on the wharf & Juice Bar (12 Broad Street)
Bring your kid to Force Five Surf
A local tipped us about the sneaky back room of this surf shop on Union Street that is full of every candy you can imagine. Bring cash to the boy with a tin box to pay for your candy. Then get some bathing suits in the store.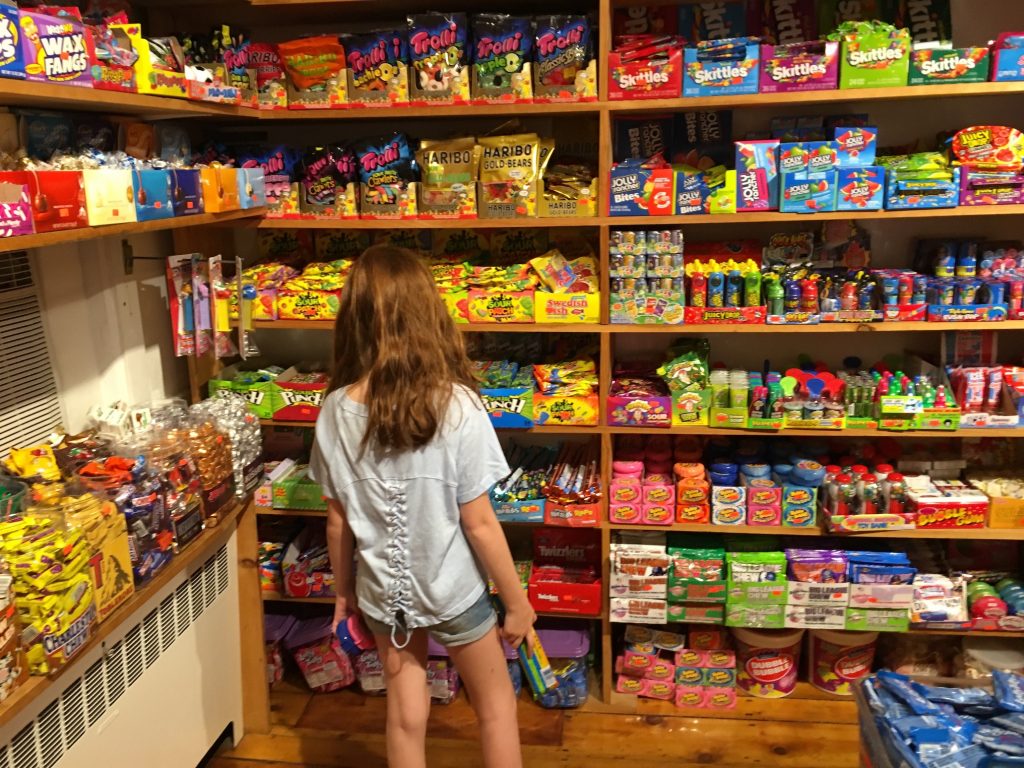 Sunday Brunch
Don't miss Sunday Brunch alfresco at Brant Point Grille at the White Elephant.
SIASCONSET
Visit the charming town of Siasconset (or sconset as the locals call it), a 15-minute taxi (or Uber) ride from the Village. You will bump into artists painting on easels alongside the tiny bungalows dotting the hills to the sea. Pick up a sandwich at Claudette's and take a blanket to the beach (my favorite one on the island). Stop at Sankaty Lighthouse on the way back.
GET TO THE BEACH
Hang at any of the many beaches.  Children Beach is conveniently located across from the White Elephant Village while Steps, not far away, is super low key and particularly scenic (note: there are no lifeguards). Our favorite beach is Jetties the best, especially as the Sandbar restaurant is there.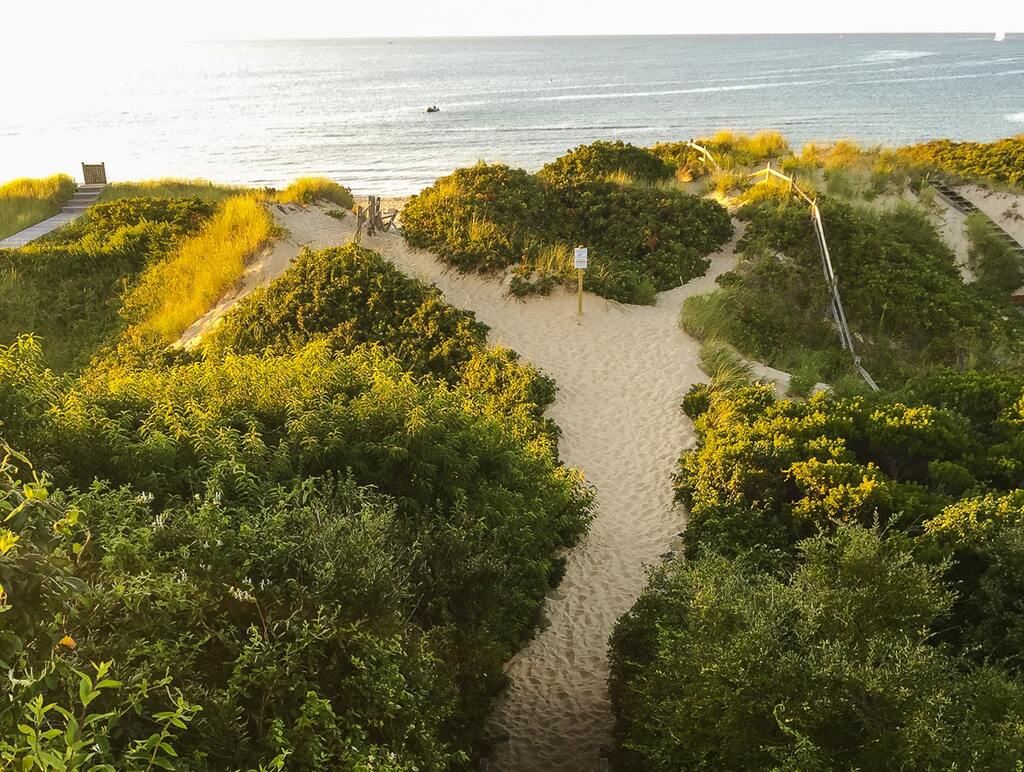 ON A RAINY DAY
Stop at the Whaling Museum in town is always interesting with interactive exhibits.